High-end fashion, traditional Vietnamese souvenirs, quirky designed goods—the ins-and-outs of shopping in Ho Chi Minh City like a pro.
Wandering around the streets of Saigon won't exactly bring you the sensation of being within something grander, similar to the iconic capitals of the world; but rather, offers a hectic atmosphere interspersed with intimate nooks and crannies waiting to be discovered. Street life is at the heart of the city; one must immerse his or herself into the chaos in order to fully experience everything—the riveting pandemonium of traffic; the assembly line of food vendors competing for your attention; and the open, blue sky amplified by crisp sunlight.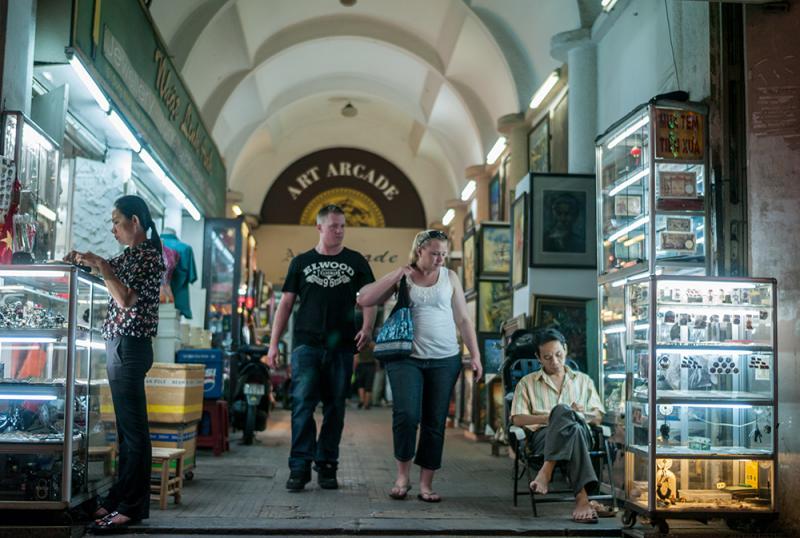 Saigon's central area—the perimeter including Le Loi, Ton That Thiep, Nguyen Hue and Dong Khoi streets in District 1—is the obvious choice for starters looking to take home Saigon's best products. Rich with architectural remnants from the colonial era and recently erected commercial developments, it's an eclectically dense mix of crafty storefronts and sleek high-end buildings that house department stores, malls, restaurants and bars. Tailor shops, galleries and craftwork souvenirs are most often found along the streets and alleys in this area, with a thriving presence of luxury fashion houses, not to mention your familiar F&B chains. Though the price tags are inherently directed towards travellers, it's still a sumptuous neighbourhood for the local's leisurely strolls, filled with hearty selfies and breezy hoverboard rides.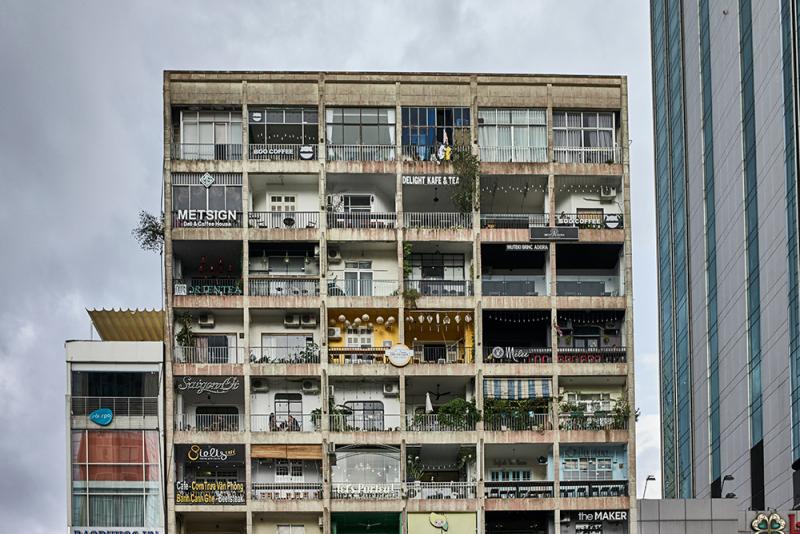 For a look into the wonderfully bizarre, yet intrinsic to Saigon's de facto mode of consumerism, make your way to 42 Nguyễn Huệ. What used to be a residential complex once upon a time has now been made utterly vibrant with newly established, mid-range local fashion boutiques and cafes that occupy two-thirds of the apartments across its seven floors. Once inside, a floor-by-floor reconnaissance allows you to admire the quaint contrast between each enterprise's design-minded contemporary aesthetic and the building's overall colonial infrastructure. The building is one of many establishments that have sprouted up in recent years, where the city's newer generation of business and creative entrepreneurs have capitalised on affordable rent within decrepit apartment buildings and converted them into sleek hangouts. At 42 Nguyễn Huệ, find some respite from the Saigon hustle & bustle as you peruse through a large inventory of well-made products ranging from fashion items and accessories, to furniture and specialty coffee. Similar recommendations include 26 Lý Tự Trọng, 151 Dong Khoi and 14 Tôn Thất Đạm.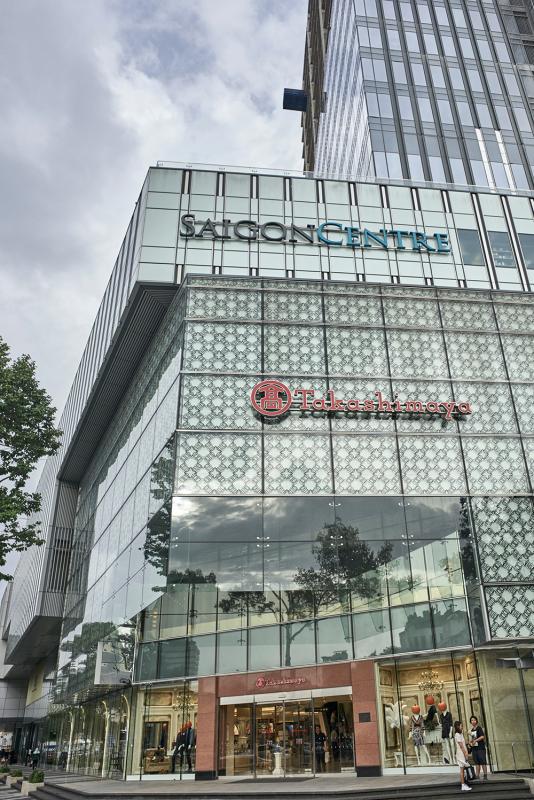 At the opposite of the spectrum, Saigon's latest shopping extravaganza is Takashimaya, a Japanese-owned mall that takes up a 55,000 meter space in the newly renovated Saigon Centre. The glitzy facade on the corner of Le Loi and Nam Ky Khoi Nghia is hard-to-ignore. Inside, the five-story downtown jewel houses more than 400 local and international brands that cover one's insatiable needs for fashion, cosmetics and Asian fusion cuisine. One of the many reasons that makes it such an alluring attraction for the city's thriving middle class is the debut of high-profile fashion labels in Vietnam—namely Kenzo, Dsquared2, Carolina Herrera and Kate Spade—not to mention the myriad of Japanese-inspired dessert parlors, a sweet tooth fix for those looking for exotic treats.
By the sight of it, Saigon is striving to emulate its Southeast Asian neighbours with recent efforts towards urbanisation. But for now, the city—much like the country overall—still retains its one-of-a-kind charm and mystique, which won't be vanishing any time soon. If in doubt, the famous landmark of Ben Thanh Market is at your disposal, still standing endearingly tall and proud and welcoming newcomers to the spoils of Saigon.