Two Frenchmen have struck gastronomic gold in Vietnam with chocolate that has the world salivating.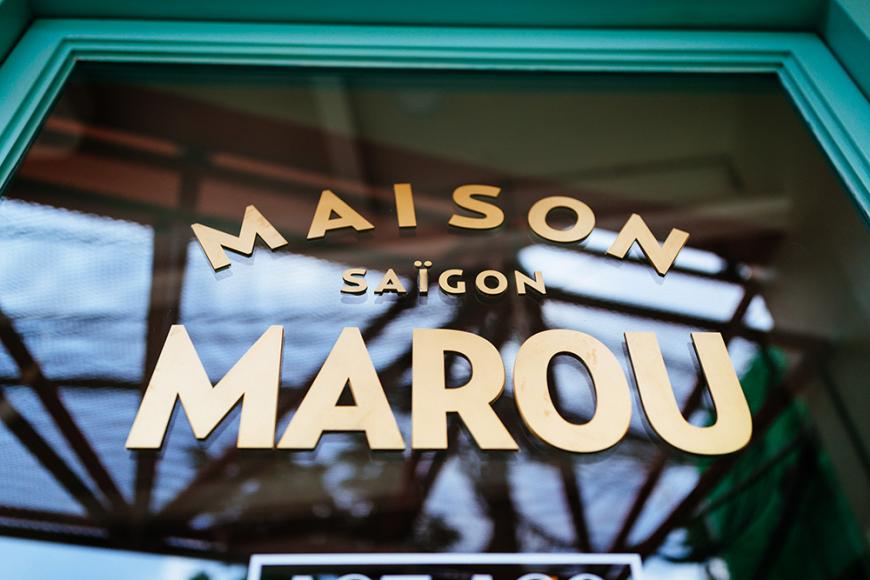 In a converted shophouse on Ho Chi Minh City's busy Calmette Street, chocolate alchemy is taking place. Behind clear glass panels, machines sound a low hum as they roast cocoa beans, hand-selected from a number of painstakingly sourced locations around Vietnam.
As the complex aromas of roasting cocoa fill the air, customers get to work with their smartphones, taking shots of the café's eminently Instagrammable desserts. Life is sweet in a number of different ways at Maison Marou, Vietnam's answer to Willy Wonka's chocolate factory.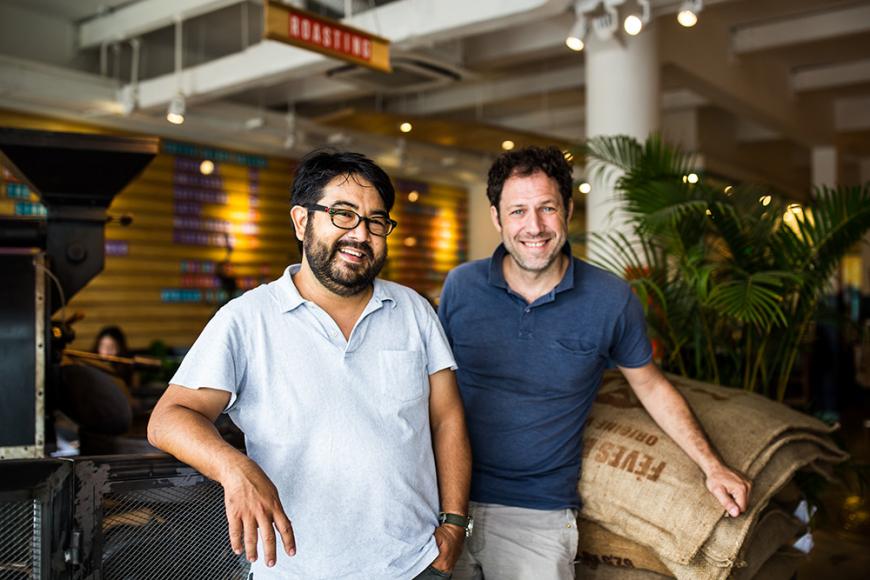 "It's the complete chocolate experience," laughs Sam Maruta who, with his partner Vincent Mourou, are the brains behind Marou: Faiseurs de Chocolat, Vietnam's first, and thus far only, line of single-origin chocolate bars.
Sam and Vincent wouldn't be the first characters to create magic from a humble bag of beans. However, the duo has enjoyed a fairy-tale rise every bit as vertiginous as Jack's beanstalk. Retailers around the globe now stock their five-strong (soon to be six) range of chocolate bars. Culinary big-hitters such as multiple-Michelin-starred chef Michel Roux and Willie Harcourt Cooze, the British celebrity chocolatier, among others have given their approval. Meanwhile, Marou has starred at international events such as the Salon Du Chocolat in Paris and has secured a host of awards at prestigious chocolate events across the globe.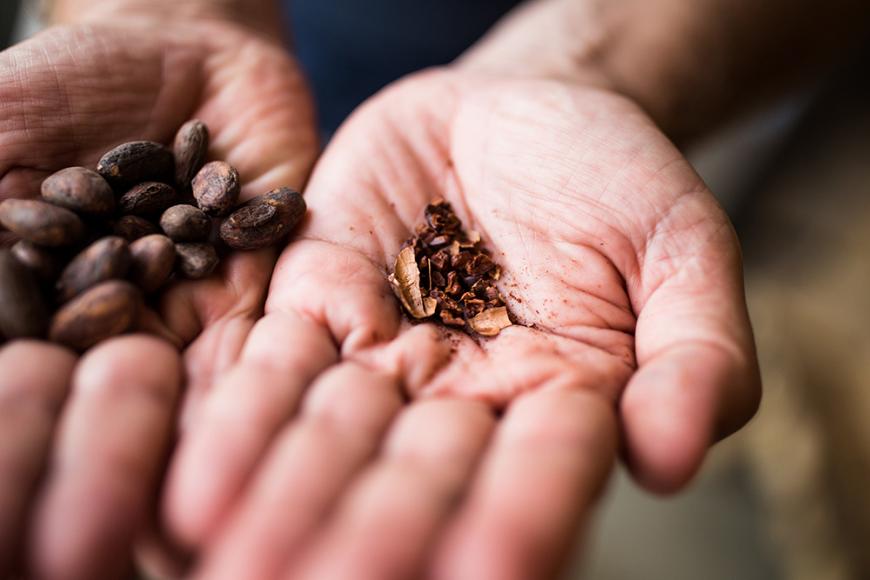 While Maison Marou, which opened in 2016, is the brand's face to the world, the real legwork is done out in the provinces where the cocoa beans are sourced and at the Marou factory in the nether reaches of Ho Chi Minh City's industrial outskirts.
This is where hirsute, avuncular Sam, his business partner and fellow Frenchman Vincent, and their team of agronomists and assistants have been forging artisanal alchemy that has taken Vietnamese chocolate from utter obscurity to the world.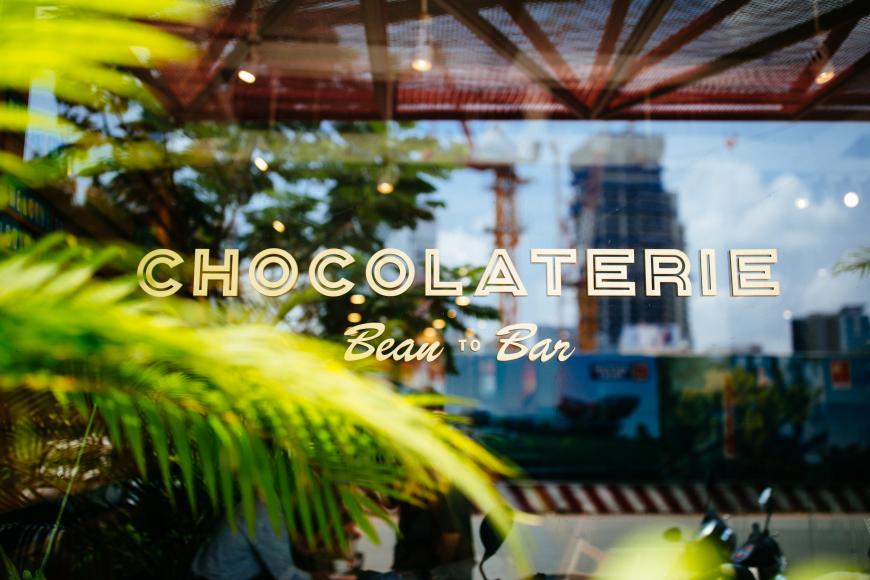 The story started, like every good Vietnamese yarn perhaps should, with a trekking expedition in the jungle.
Both Vincent, who had given up a career in advertising in San Francisco and Sam, an ex-banker doing his best to avoid a return to the financial sector, were looking for a unique business venture. Mourou's antennae had piqued when an agronomist friend had told him that there were cocoa plantations in southern Vietnam.
"I mean I liked chocolate — doesn't everyone? But I knew nothing about it and I certainly wasn't aware that Vietnam had much of a history of cocoa production," says Vincent.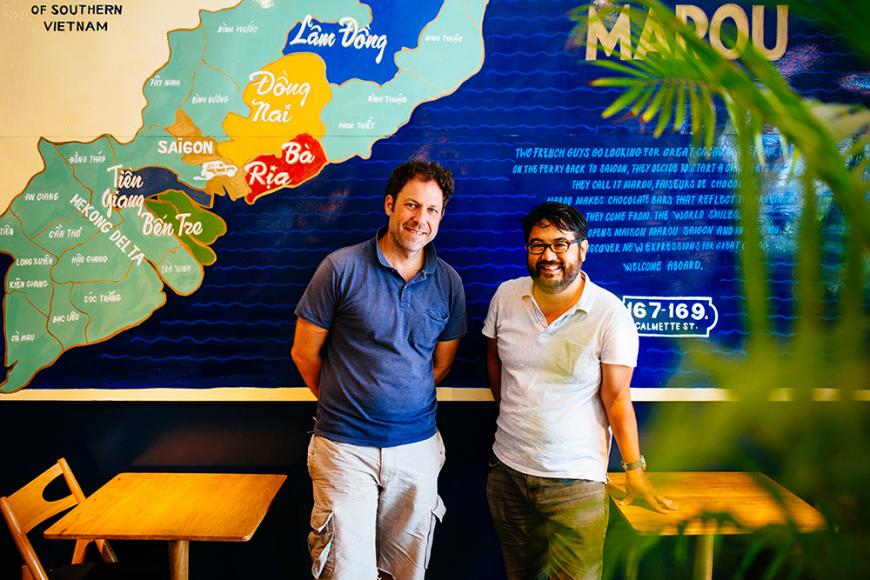 Nevertheless, the kernel of an idea had been planted. The next stanza in the Marou story saw the pair head out by motorbike to an area in the southern province of Ba Ria where, they had been told, cocoa was being grown. Upon finding a plantation, they purchased a 2 kg bag of beans.
By virtue of having a blender and an oven, Sam's kitchen was nominated as the testing lab. The first batch was, by the pair's own admission, far from accomplished. Nevertheless, there was something about the punchy flavour of the early experiments that gave them hope.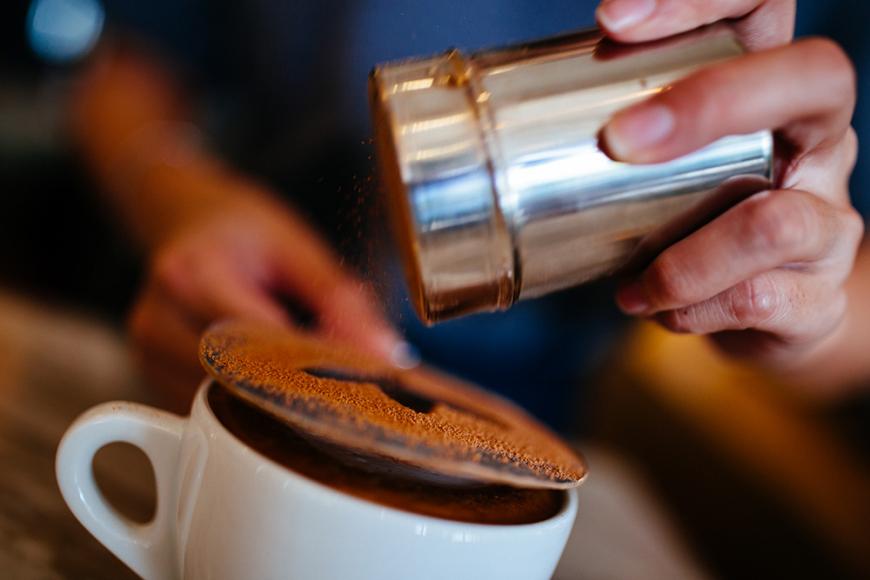 "The chocolate was grainy and we didn't have the balance right between cocoa and sugar," says Vincent of the first tasting session. "But right away, we knew there was something different going on.
"Even in those early stages when we didn't really know what we were doing we were aware of the potential. Vietnamese cacao produces distinctive fruity and spicy notes and produces bars with freshness and intensity."
As the giant roaster and gleaming stainless steel vats filled with chocolate at the Marou factory prove, the pair have refined their process significantly since the early days of the company.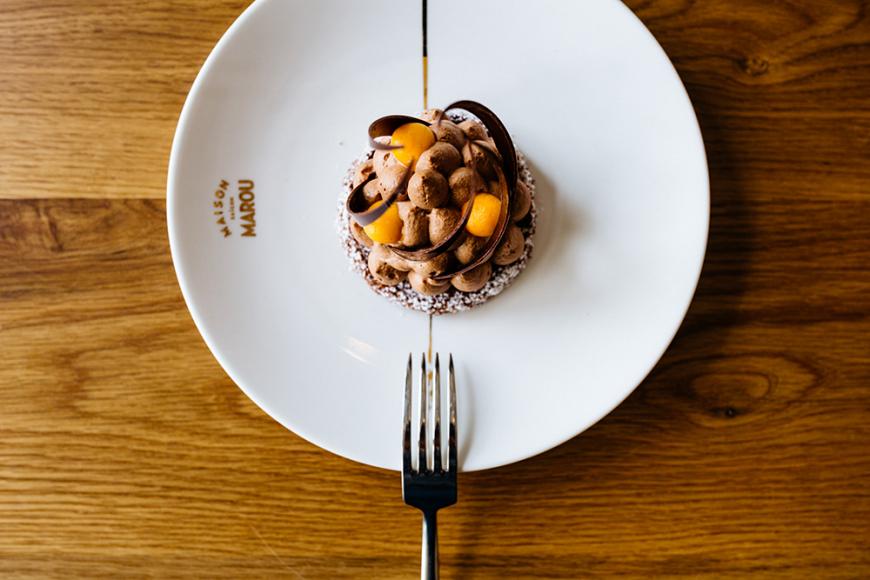 Marou currently produces five distinct dark chocolate bars, each made with beans from separate provinces in Vietnam. At present there're bars from the Ben Tre and Tien Giang provinces in the Mekong Delta, Dong Nai Province, east of Ho Chi Minh City, Lam Dong Province in the Central Highlands, and Ba Ria, also east of Ho Chi Minh City. "Our chocolate is not just single origin, but single province," laughs Vincent.
There're no bells and whistles about the chocolate itself, which is made simply with cocoa and refined sugar. A different cocoa content marks each of the company's five unique bars. However, the influence of "terroir" is just as important as the cocoa-to-sugar ratio.
"I guess you could compare it to the difference between a wine from Bordeaux and one from Burgundy," explains Sam. "For example, the bar from Ba Ria has exceptionally fruity notes, whereas the Dong Nai is more balanced with hints of spice."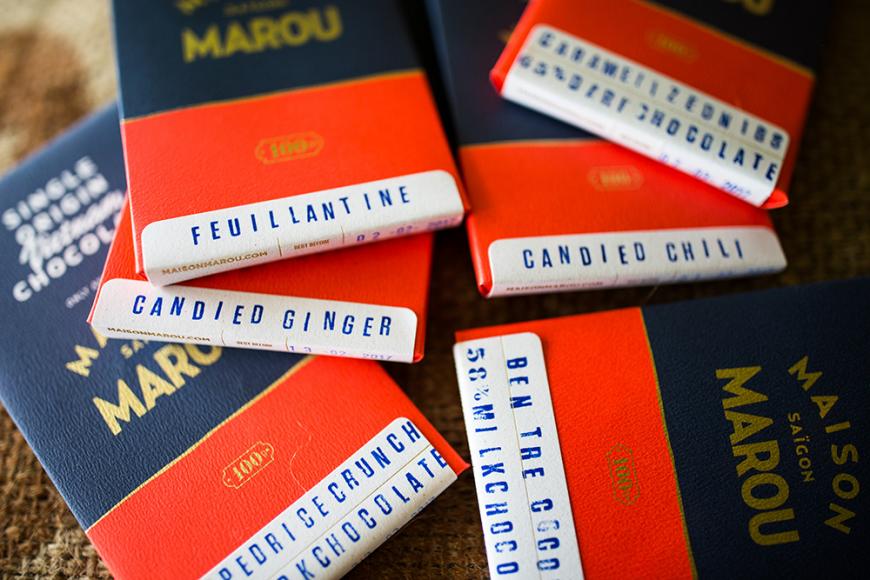 Back at Maison Marou, the launch of a new bar is being plotted. Marou's first milk chocolate bar, it will be made with Ben Tre cocoa and dairy-free coconut milk. Despite the esteem the brand is now held in globally, the guys are a little nervous. "We haven't launched a product for a while so this was necessary as well as desirable," says Vincent.
"People always want something new so it is our responsibility to keep innovating."