Just a few steps will take you from your hotel room to the golden beach at Mường Thanh Holiday Mũi Né, where a row of loungers promises sun-kissed skin and a relaxing day by the ocean waves. Situated on Huỳnh Thúc Kháng Street that runs along the shore, Mường Thanh Holiday Mũi Né offers an incredible view of Mũi Né Bay and easy access to must-see attractions around the city.
---
Staying by the beach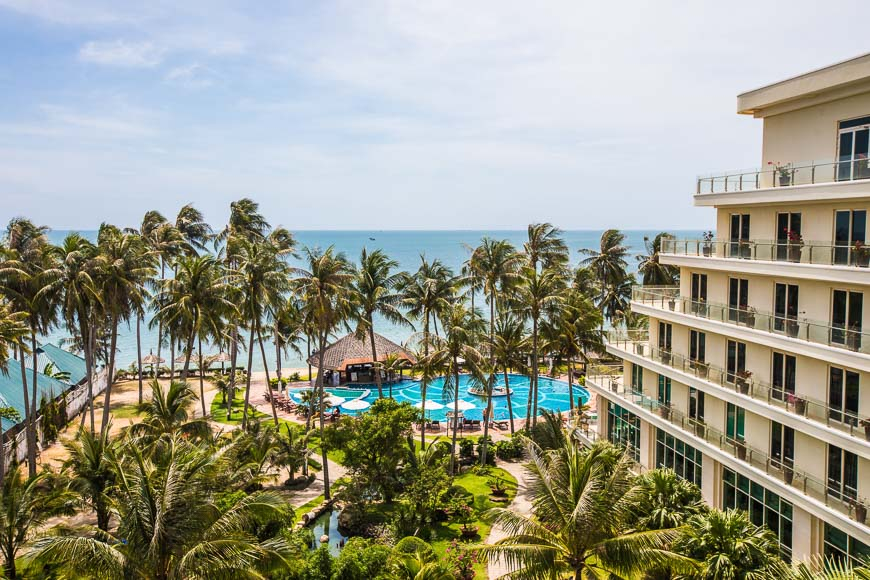 The hotel has more than 150 spacious rooms with modern interiors to ensure a comfortable stay during your trip to Mũi Né. In deluxe rooms facing the Mũi Né Bay, you are welcomed with a panoramic view of sun, sand, and sea. Travelling with your little ones? Family rooms are available so you can enjoy the holiday right by each other's side. If you have special requests, ask away. The staff at Mường Thanh Holiday Mũi Né are known for being helpful and attentive.
---
Swimming in a seashell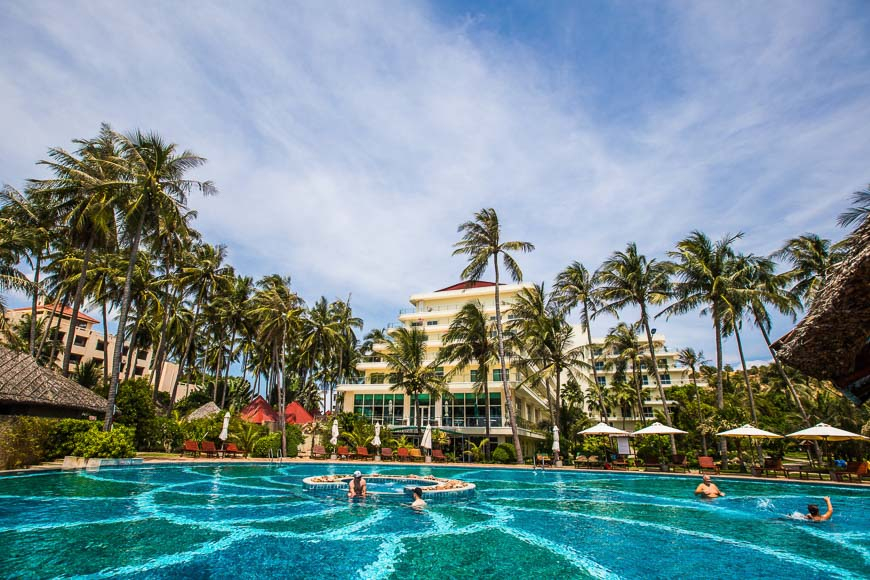 While the private beach is always inviting, another highlight of the hotel is the spiral shell swimming pool surrounded by windswept palm trees. In the centre of this blue 'seashell' is a jacuzzi lined with beach stones. As the sun goes down, kick back with classic cocktail at Sandy Bar, a drinking hut by the pool.
---
Vietnamese cuisine with a twist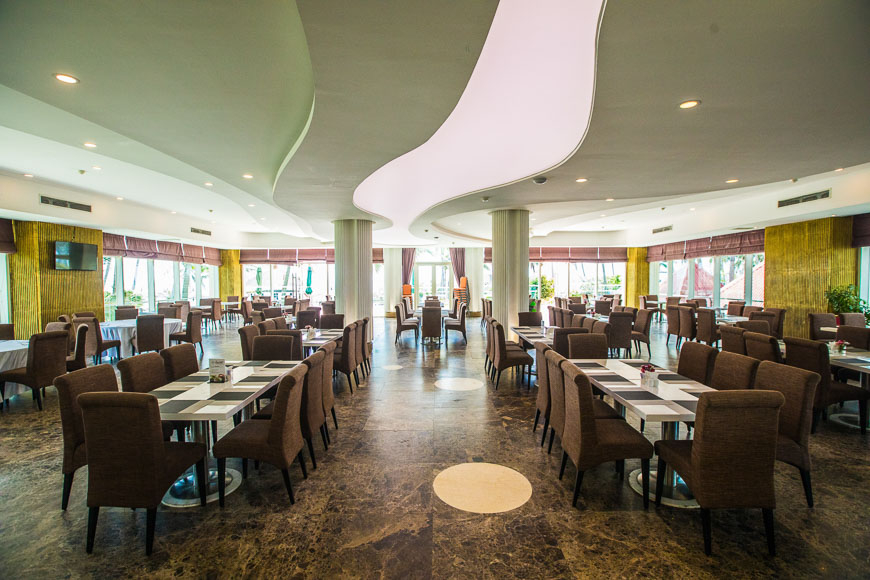 Come dinner time, head down to Triều Dương Restaurant on the first floor for traditional Vietnamese food with a modern twist. The restaurant prides itself on highlighting the country's regional dishes. Don't be afraid to try the kitchen's specialty dishes such as duck with coconuts or Điện Biên sticky rice. Triều Dương Restaurant also hosts barbecue parties that enjoyed with a stunning view of Mũi Né's sandy beach.
---
Things to do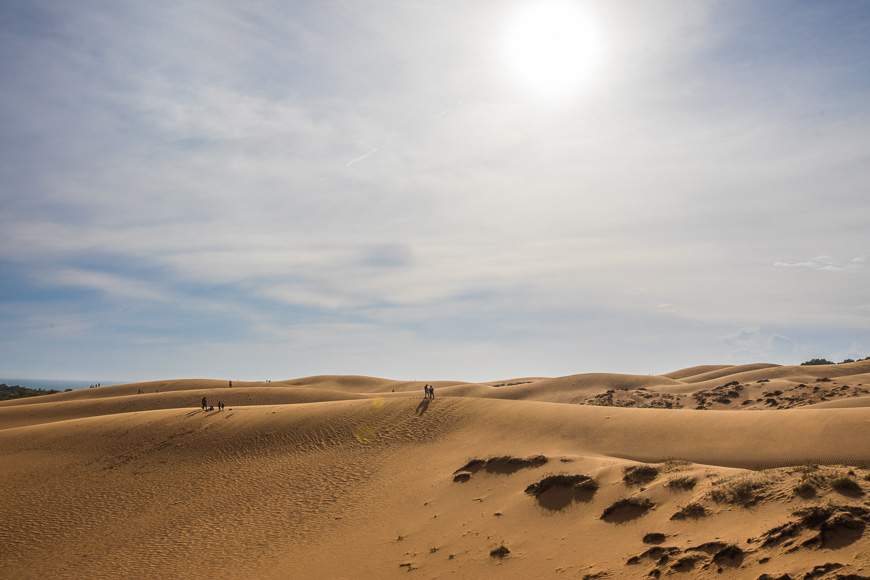 If you're looking for some down time, indulge in a red Dao herbal bath at Violette Spa. You can work up a sweat by going to the complimentary gym, hiking along the Fairy Stream, or discovering the geological wonders that are Mũi Né sand dunes, a short ride away. When it's time to cut loose, Mường Thanh Holiday Mũi Né offers karaoke in fully equipped rooms.
---
Nearby attractions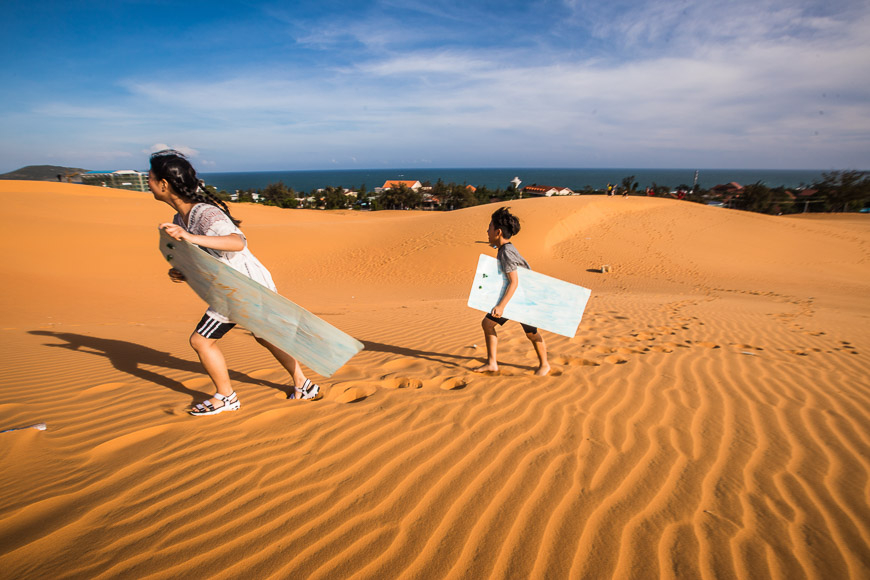 Mường Thanh's location makes it convenient to reach the town's famous spots. A three-minute walk will take you to the starting point of Fairy Stream. From here it's a one-hour barefoot walk to reach the end of the stream. Red sand cliffs run along both banks offer an otherworldly view, while the ankle-deep waters are extremely refreshing. You can also opt for a jeep tour on the red or white sand dunes, each comes with a unique landscape and activities such as sand-sledding.
---