In the last two years, Vietnam and Saigon in particular, has enthusiastically jumped onto the global craft beer bandwagon. A bevy of expat-run craft brewers ranging in size from friends making beer in their kitchen to professional large-scale breweries have appeared. What was once a dead zone in terms of interesting beer has turned into a hotspot, where seemingly every downtown bar offers at least one brew from a local company.
---
Saigon's Craft Beer Comes Online
One of the first craft beer arrivals was Fuzzy Logic Brewing, co-founded by Colin O'Keefe and Max Crawford. In 2014, they brewed a well-received keg for some friends. Eventually they turned their homegrown operation into a real business, with rented brewing equipment in a suburb of Saigon and beer on tap at 20 locations across the city, in addition to a recent move into Cambodia and Hanoi.
What was once a dead zone in terms of interesting beer has turned into a hotspot
O'Keefe says the craft beer community has remained close even during this rapid expansion. "I was a bit nervous at first when more breweries started opening, but we started selling more beer since more people knew about it and were talking about it," he shares. The brewers also help each other out; for example, O'Keefe drove the founder of Phat Rooster around the city showing him where to buy necessary equipment.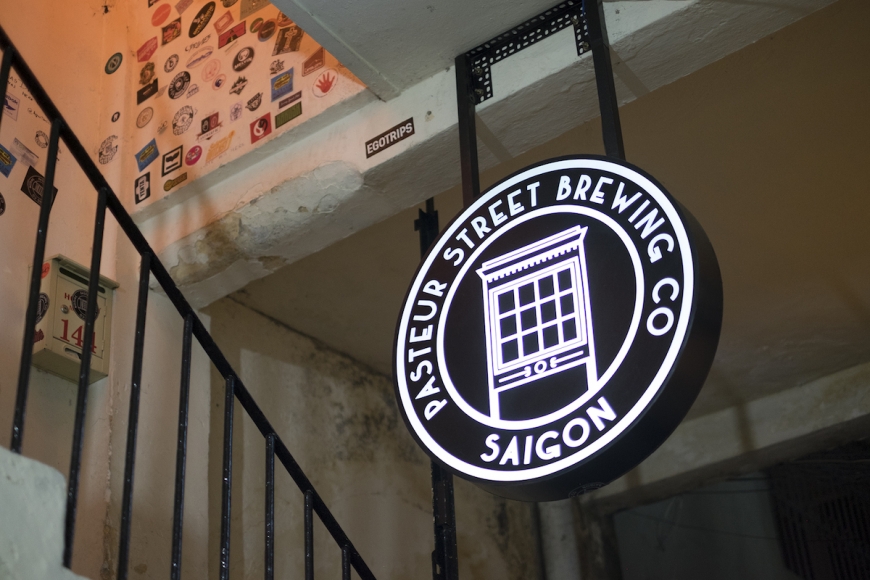 The Craft Beer Community
Arguably the biggest name on the scene is Pasteur Street Brewing Company, which opened its doors in January of 2015. PSBC has a cosy tap room on its namesake street, while their products are brewed in neighbouring Long An Province. These beers often feature local ingredients such as passion fruit and jasmine, and with 12 rotating taps there is always something new to try. PSBC brews can be found at bars and restaurants throughout Saigon, as well as select locations in Hanoi, Sa Pa, Đà Nẵng, Hội An and Nha Trang. They also have full-time distribution in Hong Kong and Malaysia, and have sent a batch of beer to the U.S.
Another prominent fixture of Saigon's craft beer community is BiaCraft, created by the owners of the hugely popular American BBQ joint Quán Ụt Ụt. BiaCraft includes a small taproom in District 2, as well as a newer full-size restaurant in District 3 with 30 taps serving only craft beer. Tim Scott, one of BiaCraft's partners, says, "it's a really exciting time, and several more (breweries) will open before the end of the year."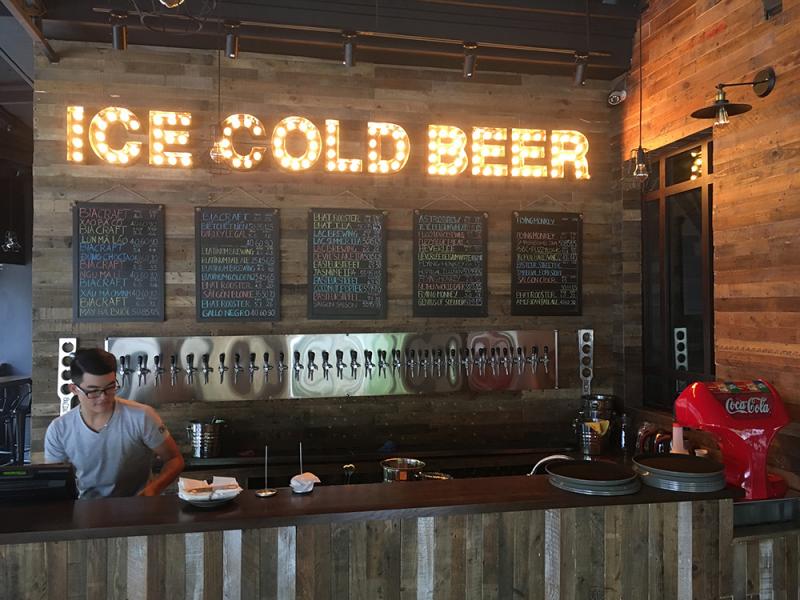 Craft Beer Collaborations
A unique aspect of BiaCraft is that, while they do sell their own beer, they also serve beers made by PSBC, Fuzzy Logic and several other local brewers. "We're a little different from most of the other guys since we don't distribute anywhere outside of our locations, but we welcome everyone," Scott explains. "The more variety there is, the better it is for us."
This is illustrative of the collaborative nature of Saigon's craft beer community, where most of the brewers are friends and demand hasn't created harsh competition yet. For example, Fuzzy Logic and PSBC recently unveiled a beer they created together, while regular craft beer festivals bring all of the brewers together in one location.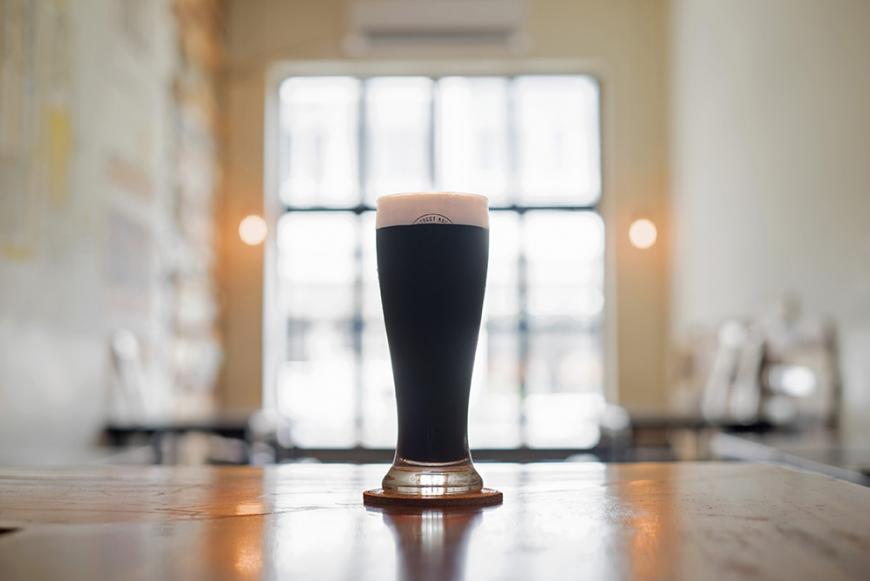 Drinking to the Future
Scott also discussed the need for the current craft breweries, all of which are expat-run, to make their mark on the Vietnamese market and encourage locals to brew. "We moved into a Vietnamese district to expand to Vietnamese clientele," he shares, adding, "we hope more and more (Vietnamese) open craft beer bars and start brewing beers." O'Keefe agrees, arguing that there is a lot of room for growth since Vietnam is a big beer-drinking country. "We're all going to work together to get the Vietnamese market on board," he says, adding "there's a good combination of a palate for beer and rising income.
The more variety there is, the better it is for us.
A newcomer to Saigon is East West Brewing, which looks set to make a big splash when it opens later this year as the first all-in-one brewery, restaurant and distribution centre in town. Brewers like PSBC and BiaCraft have their own tap rooms, but their beer is made outside of the city. East West's beer will be made on-site, where visitors will be able to take brewery tours. General manger Loc Truong says, "we see an increasing trend for craft breweries in Asia." He goes on, "in Southeast Asia alone, we were just at the craft brewer's conference and the numbers doubled from the previous year."
Loc emphasised East West's vision of the future, and also his belief that their work will go beyond their own brewery. "We hope that what we're doing here will be the leader of switching the community in Saigon over to craft beer," he shares. "There are a lot of craft beers now but most don't have their own location. I hope what we're doing will help the craft community as a whole." Suffice to say, it's a great time to be a beer drinker in Saigon.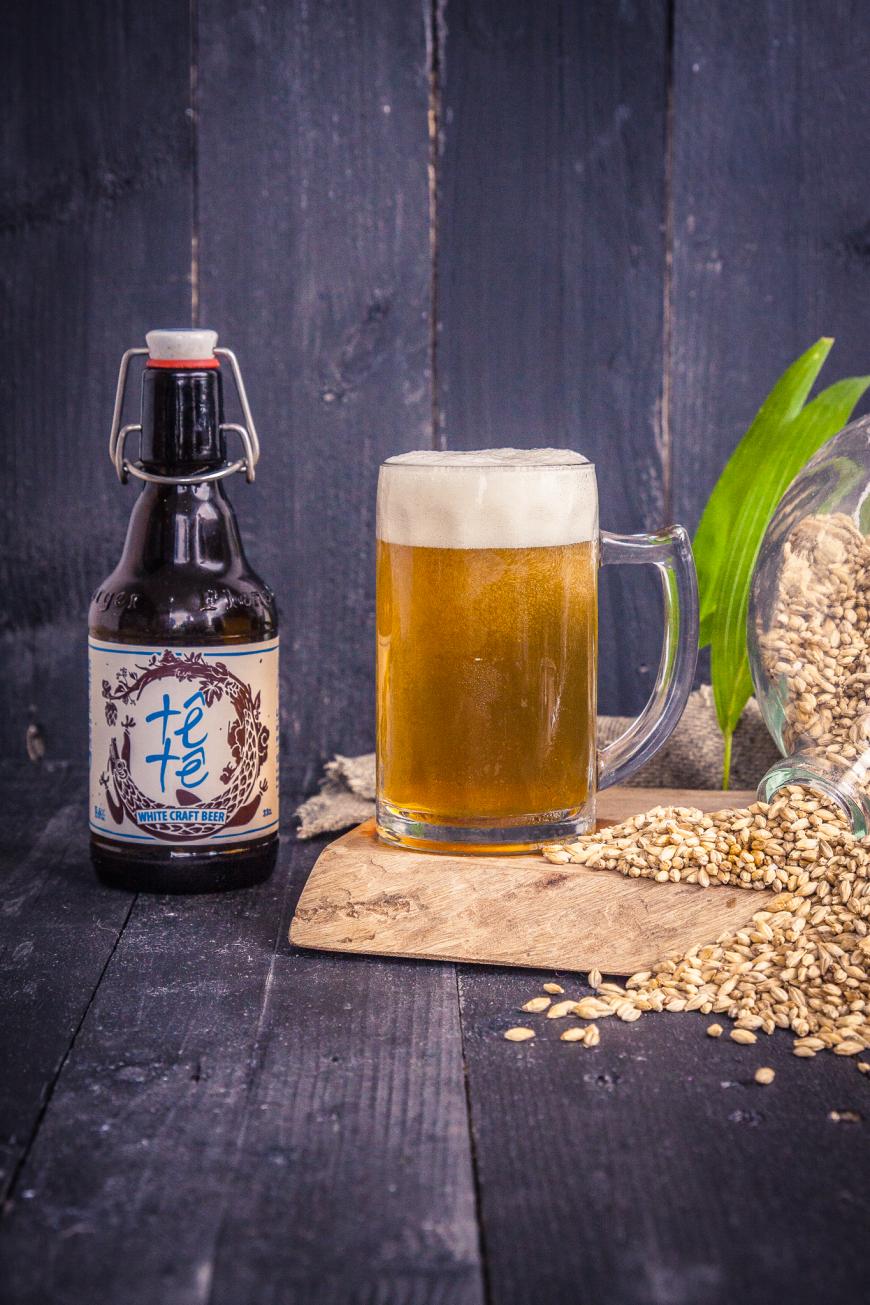 ---
Below is a list of the most commonly found brewers in Saigon:
Bars that place special emphasis on serving local craft beer include:
Rogue Saigon, 2nd floor, 13 Pasteur, District 1

Malt, 46-48 Mac Thi Buoi, District 1

Saigon Outcast, 188/1 Nguyen Van Huong, District 2

Indika, 43 Nguyen Van Giai, District 1

Quán Ụt Ụt, 60 Truong Sa, Binh Thanh District
---