Hue has fostered a unique array of dishes that are a legacy of its time as Vietnam's imperial capital and continue to be the pride of its people.
Vietnam is a land of wordsmiths and there are few locations in the country that have not been celebrated in verse. It is arguable, however, whether anywhere is more worthy of poetry than Hue, the nation's former imperial seat of power.

The Nguyen lords, the feudal dynasty that dominated much of southern Vietnam from the 16th to the 19th century, chose their capital wisely. On the banks of the effortlessly evocative Song Huong (Perfume River), they constructed a citadel and a lavish Oriental wonderland of tombs, temples and palaces, which stand testament to the dynasty's lofty sense of aesthetics and its equally towering arrogance and disconnection from its humble subjects.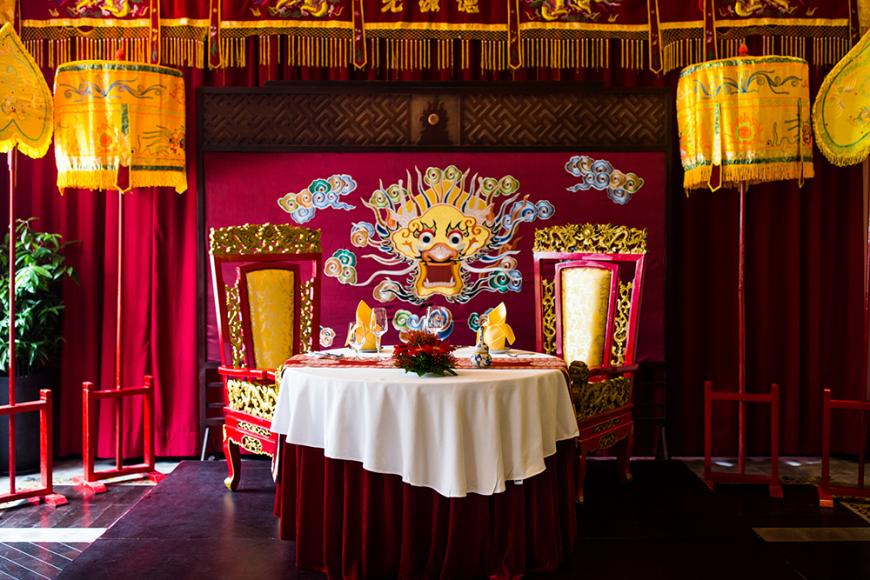 Yet these often-haughty monarchs didn't just leave (admittedly attractive) architectural tokens of their reign. They also helped bequeath upon Hue an indigenous cuisine that is envied around the country.

"They say that one of the reasons that the Nguyen lords chose Hue as their capital is because it has the best produce in the country," says Phan Trong Minh, general manager of La Residence Hue, the Art Deco-style former residence of the French governor.
"The seafood is tastier because there's exactly the right balance of salt in the water, the fruit is sweeter and fresh herbs like basil, mint and citronella have smaller leaves and a sharper, more complex flavour than in other parts of Vietnam."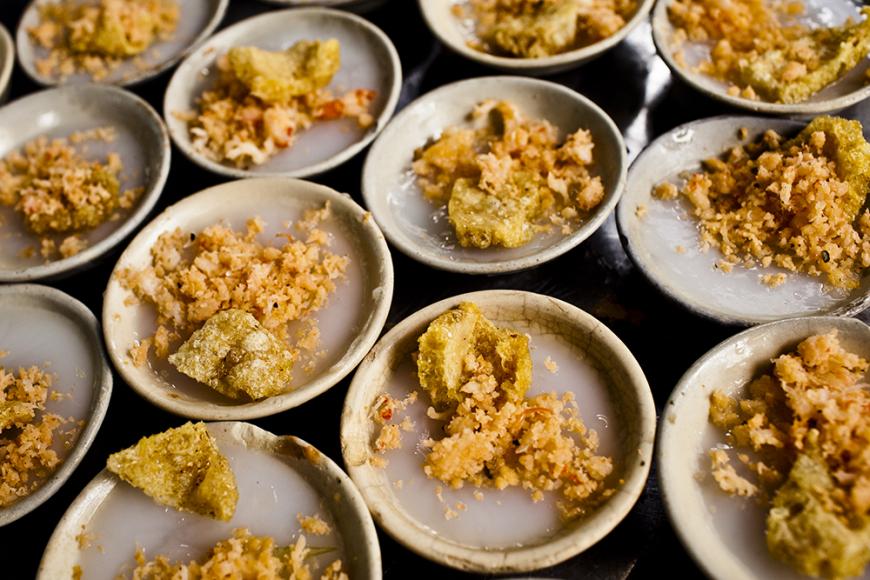 With unfettered access to this enviable larder, the various Nguyen lords instructed their massive armies of chefs — not to mention their vying wives and concubines eager to cook their way to favour — to get creative. And that's exactly what they did. Out of thousands of Vietnamese dishes, it is said that over half originated in Hue.

One emperor in particular is given much of the credit for Hue's emergence as a culinary powerhouse. Although a narcissist and an unashamed womaniser — he had 104 wives and many more concubines — Tu Duc was a man of exquisite taste and a highly demanding diner. Legend has it that he demanded a different meal every day for a year, a tough ask for even the most innovative kitchen team.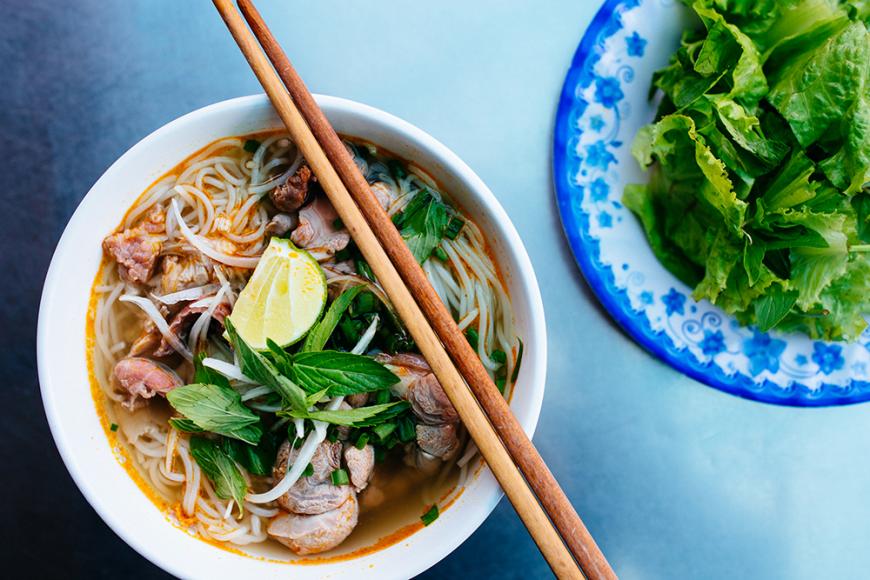 His legacy, though, is some of the best food in Vietnam, ranging from the city's imperial cuisine — a succession of dainty dishes served at lavish multi-course banquets — to creations that made it out of the royal court to achieve mass popularity with locals.

The difference between dining experiences in Hue is marked. Imperial cuisine can be enjoyed in the city's top hotels and restaurants where the indulgence and exactitude of the Nguyen era is recreated for contemporary guests.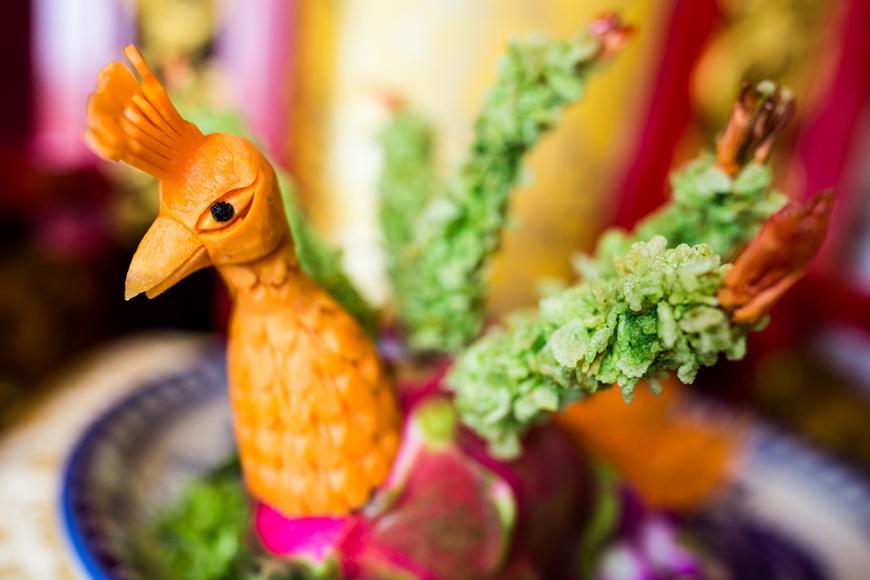 At La Residence the main dining room is decked out with red and gold fabrics adorned with calligraphy and imperial regalia. I am seated in an ornate high-backed chair decorated with dragon etchings. The food is equally ostentatious. Colourful fruit and vegetables are carved into regal birds such as swans and peacocks and surrounded with delicate morsels such as deep-fried prawns with young rice and beef in la lot (wild betel) leaves.

It is all fittingly sumptuous, but for this writer at least, a better way to get to the heart of Hue's tremendous food culture is to take to the streets. I do so with the help of Vietnam Vespa Adventures, a company renowned for offering culturally immersive guided tours on vintage Vespa scooters. They have just launched in Hue, but there are no signs of any teething issues on my evening food tour.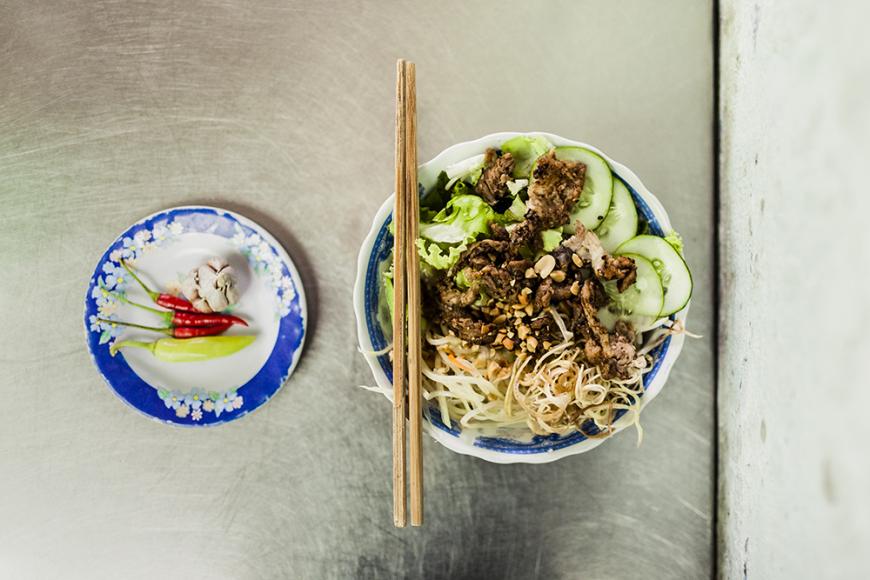 Over the course of a generous four hours, I am whizzed from quan (local restaurant) to quan to sample iconic local specialties such as banh khoai (pan-fried crepe stuffed with shrimp and pork belly), banh beo (steamed rice cakes about the size of a silver dollar topped with dried shrimp, pork crackling, shallots and herbs and served with a slightly sweetened fish sauce) and bun thit nuong (cold rice vermicelli noodles topped with grilled pork, fresh herbs and lettuce).

As I sit in one restaurant carefully assembling a rice paper roll consisting of herbs, fruit and salad leaves and nem lui (charcoal-grilled pork and beef formed around lemongrass stalks), I ask my fresh-faced guide, Ky, about his future plans.
"I'll stay in Hue forever," he laughs without missing a beat. "It might seem a little small sometimes, but the city is beautiful. What's more, I couldn't live without the food. You can get Hue cuisine elsewhere in Vietnam, but it never tastes quite the same as it does here."
Ky's view seems to be commonly voiced among Vietnamese in Hue. It is a sentiment, I suspect, of which the poetry-loving gastronomes that once ruled the roost in this part of the country would have approved.