Ho Chi Minh City is one of Vietnam's most vibrant hubs, and its contemporary art scene has enough verve to interest any art lover. Feast your eyes on the country's brightest talents with the help of this curated guide.
---
Galerie Quynh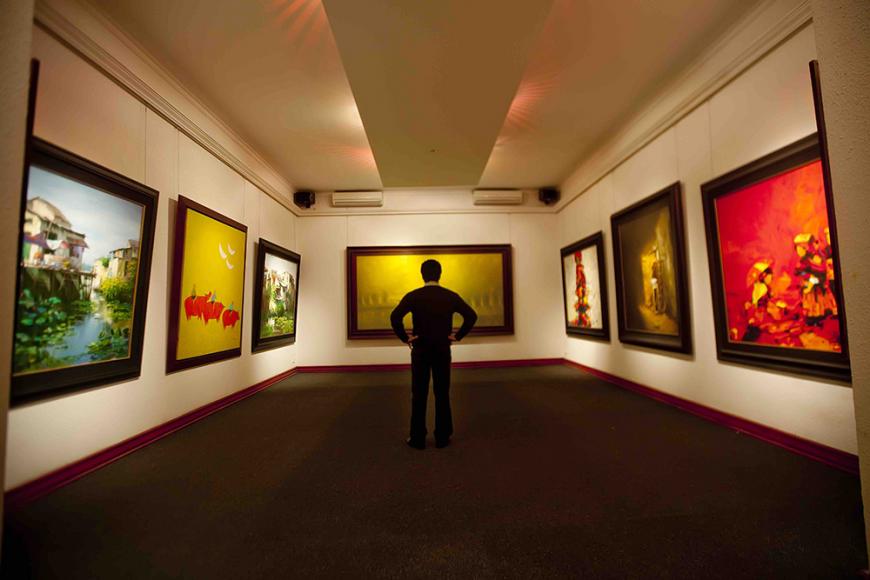 Spending time with Quynh Pham, founder and director of Galerie Quynh, is always a delightful experience, and highly recommended as a starting point for one's expedition into Saigon's dynamic art scene. Her eyes alight with passion during one-on-one tours. For more than a decade, Galerie Quynh has been Saigon's leading art space, championing the country's most established and emerging artists.

With a well-curated body of exhibitions and professionalism that proves a worthy match to any international establishment, you'll find an eclectic collection of paintings, sculptures, videos, and mixed media pieces that truly represent the crème de la crème of contemporary Vietnamese artists, with some international names sprinkled in the mix every now and then.

Address: 151/3 Đồng Khởi, Q.1, Hồ Chí Minh City
---
Cháosdowntown
A new breed of creatives are bringing fun and a much-needed breath of fresh air to Saigon's artistic offerings. Cháosdowntown is a funky guesthouse slash exhibition space in District 1. Though it's only a few months old, the hub has proven itself to be a hot spot among art and music zealots thanks to its urban vibe and tech inspired aesthetics. This art hostel is fueled by a twentysomething, former New Yorker's affinity for everything cool in the underground scene. Why stay at a regular hotel when you can wake up in a house teeming with the creative expressions of gritty youth?

Address: 121/61 Lê Thị Riêng, Q.1, Hồ Chí Minh City
---
The Factory Contemporary Arts Centre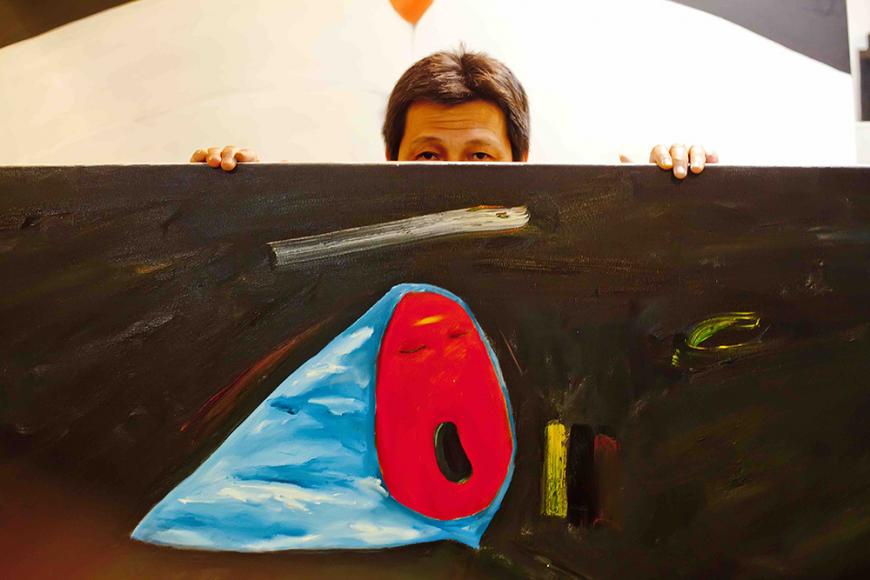 Saigon's art scene doesn't solely revolve around District 1. Venture 20 minutes away from the city centre to the neighborhood of Thao Dien in District 2 and you will discover the Saigon's largest contemporary art space.

Established in March 2016 by fashion designer Thuy Nguyen, The Factory Contemporary Arts Centre is the latest addition to the town's booming cultural scene. Since its inauguration, it has successfully executed two major shows that worked the space's sizeable exhibition area to wondrous effects. The exhibitions ranged from a group show featuring artwork from a number talented local and international youth to a massive, large-scale sculptural installation by one of the most prominent artists in the country.
Address: 15 Nguyễn Ư Dĩ, Thảo Điền, Q.2, Hồ Chí Minh City
TIP: Don't forget to check out Vin Gallery (6 Le Van Mien) while you're in the area, a charming spot supporting emerging artists from Southeast Asia by Malaysian curator Shyevin S'ng.
---
San Art
An in-depth investigation of Vietnam's artistic state of mind requires a trip to San Art, also in Binh Thanh District. San Art is a non-profit platform founded by artists to facilitate the country's contemporary cultural knowledge. It boasts an extensive, well-stocked reading room open to the public, with dozens of books and other reading materials on the subject of contemporary art. Chat with the team to discover more about the organization's programs and exhibitions, part of their impassioned effort to foster interdisciplinary dialogues among Saigon's in-crowd.

Address: 48/7 Me Linh, Binh Thanh District, Hồ Chí Minh City
---
Dia Projects
Another Binh Thanh haunt is Dia Projects. The gallery started off as an artistic initiative. Founded by Richard Streitmatter-Tran, he opened the exhibition space in 2015 hoping to house five years worth of research and experimentation. It's hosted a myriad of exhibitions that showcase emerging talent in the realms of illustration, mixed media, sculpture, installation, performance art and has recently begun to cross over into the world of fashion and design. The curator/artist is well-versed in his subject and offers generous insight into the history and practice of the field. If you're lucky, he might even invite you into his studio —a self-constructed atelier— for further discussion.

Address: 1057 Bình Quới Street, Ward 28, District Bình Thạnh, Ho Chi Minh City
---