Imagine a 2,000+km canvas of sand dunes, rice fields, cave systems, jungles, crystal blue coastline, beaches, mountain ranges, and more, and you get to see it all at your own pace from the most panoramic and fun viewpoint there is – by motorcycle.
---
For avid riders and/or lovers of independent travel, there is no greater thrill than buying or renting a motorcycle and riding the scenic route all the way from Ho Chi Minh City (Saigon) to Hanoi--or vice-versa. Here is a comprehensive guide on preparing an epic three-week tour of Vietnam by way of the country's preferred mode of transport.
Getting a Motorcycle and Prepping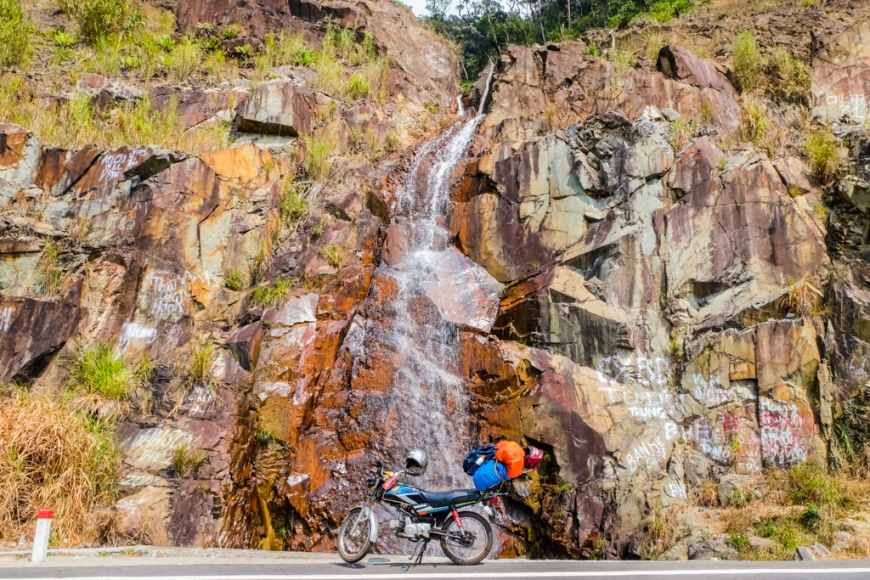 There are many avenues to source motorcycle from, including bike shops, backpackers' posters plastered in hostels, Craigslist and Facebook groups such as Vietnam Backpacker Sales. The majority of these will offer "110cc Honda Wins," though be warned none of these are authentic Honda products and reliability isn't exactly the greatest, no matter how many sellers will tell you they "never had a problem." The Wins are certainly affordable ($150 to $250 US) and with mechanics just about everywhere across Vietnam, any issues that may crop up can be handled promptly. This is only recommended for solo riders, so if there are two of you or heavy luggage, you're better off looking for a machine with a 125cc engine or bigger.
These are parts you want to make sure are brand-new when first purchasing the bike and they should also be attended to at the following intervals:
Oil Change: Every 500km or every 400km if the bike has been driven hard

Chain: Tighten every oil change

Spark plug(s): Replace every 2nd oil change.

Bearings: Will take a beating if there's a lot of weight on the bike. Should be checked regularly and replaced when needed.

Air filter: Replace every 1000km.
It is recommended to refuel every 50 to 75km for a few reasons. First, this ensures your engine is always taking in the cleanest gas possible and not the collected sediment it sucks in from a tank less than half full. Secondly, it gives both you and your engine a chance you rest, even if for a little bit. Lastly, it guarantees you'll never be stranded on an empty tank. Make sure to fill up only at official gas stations, since the homebrew fuel sold by locals is both overpriced and not the cleanest.
A useful accessory to get installed is a USB charger and phone holder (assuming you're using your phone to navigate and don't have/trust your passenger to do it for you.)
---
Preparing Yourself
At a leisurely pace, the journey takes a total of 21 days with pitstops in cities/towns between Ho Chi Minh City and Hanoi, though speed beasts can do it in 6 days flat. Equip yourself with the following necessities to ensure safety and comfortability along the way.
Bungee cords: The more the better to keep your bag secured.

Bag covers & heavy duty ponchos: You'll need them, it WILL rain at some point on your ride, dry season or not.

Riding clothes (optional): Nylon rain pants paired with a light jacket not only keeps dust out, but also the chill off you when in higher elevation areas, such as the Hai Van Pass (north of Danang).

Face mask (optional): Because a mouthful of traffic exhaust or country road grit is never fun.
---
The Grand South to North Journey
Keep in mind that if you start in Hanoi, you'll want to follow this guide in reverse.
Get out of HCMC as early in the morning as possible to beat the heat and the brunt of traffic. You'll have 2 routes to choose from. The most direct route that's easiest to follow, but notoriously congested with heavy trucks and dusty traffic is the Highway 1. The alternate and more enjoyable route is Highway 51, then merging onto the coastal Highway 55.
STOPS ALONG THE WAY
Lagi
Lagi is a sleepy port town, home to picturesque port views, a massively ornate Buddhist temple, a charming park featuring community talent shows, and the best Hieu tieu in Vietnam to boot. It also serves as a decent stop to break up the long trip out of Ho Chi Minh.
Mui Ne
Mui Ne is one of the most attractive beach spots for Saigon residents, but it has a handful of other natural wonders to offer as well. The White and Red Sand Dunes provide exquisite backdrops come sunrise/sunset. The Fairy Stream is a shallow stream that flows past a valley of coconut palms on one side, while red and white sand dunes intermix on the other, creating a smorgasbord of colour.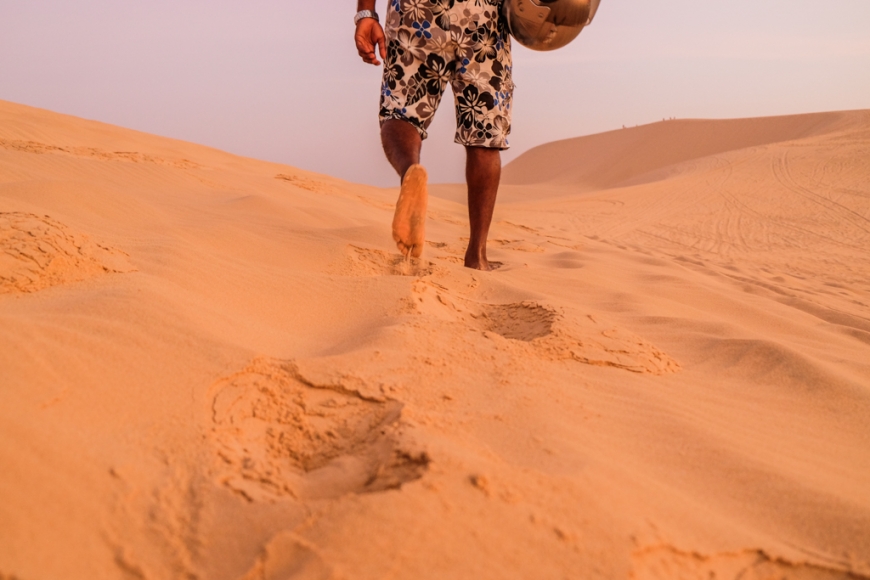 Quy Nhon
Quy Nhon is a site that will take you by surprise. Located 340km from Dalat, its amazingly lengthy beach had neither a single person nor piece of trash on a hot afternoon. The city itself has a fantastic communal feel, with locals rollerskating in the big public park. Movie theaters, malls and mega supermarkets, along with a lively night scene, is also a part of the mix. Expect to be one of only a handful of Westerners traversing the city.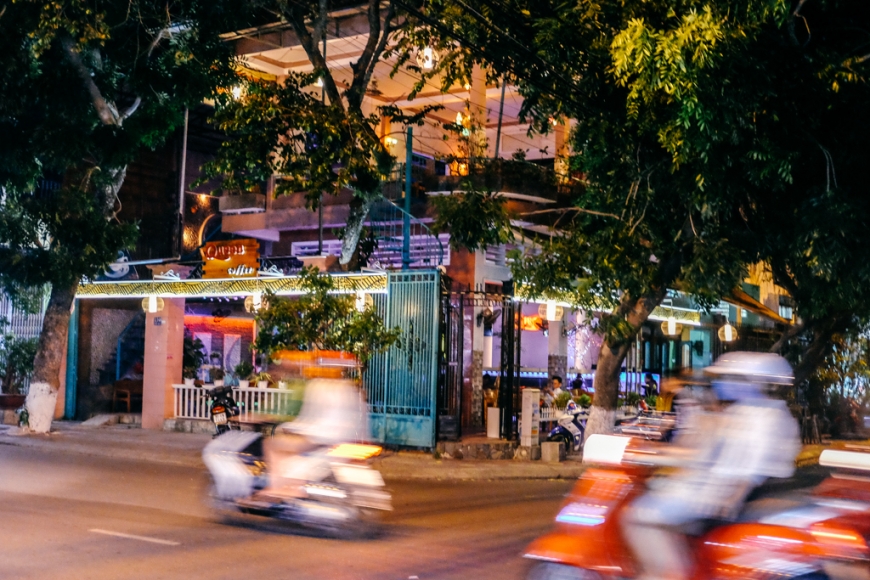 Hoi An
Hoi An is the most lauded of the picturesque scenic towns Central Vietnam is known for. Be careful of homicidal trucks and buses who will leave you in their dust without remorse. Another good tip: Do NOT get any mechanical work done in Hoi An. You will get ripped-off for anything related to motorbike mechanics.
Da Nang
For those interested in the laid back vibes of coastal living, make time for Da Nang. During the day, lounge on the expansive beach lined with palm trees. At night, many tourists flock to the downtown core that has been designed to resemble a pseudo-Singapore, with a waterfront boardwalk and a ripoff of the Merlion to boot.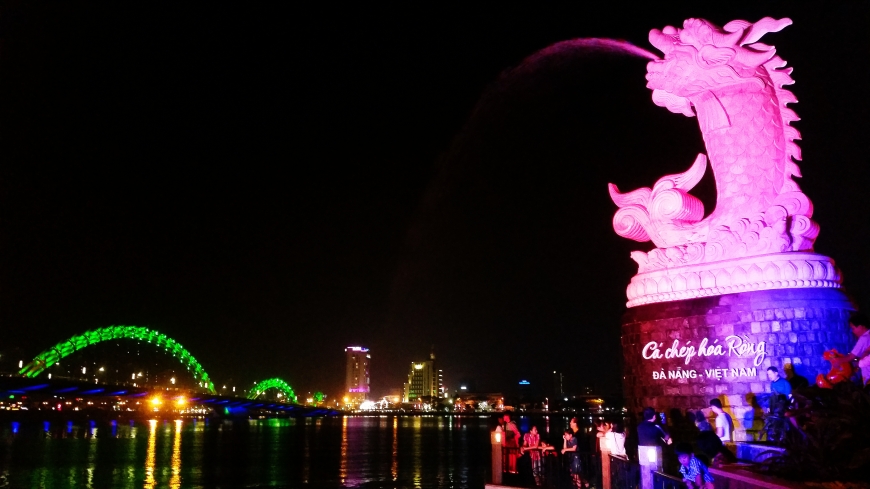 Hue
After a treacherous drive though the Hai Van Pass, you'll be treated to legions of flatlands all the way to Hué, with rice fields and crops as far as the eye can see, dotted with the occasional mountain range. Hue is most famous for its Purple Forbidden City, a historic citadel modeled after Beijing's own Forbidden City. A portion of the ancient citadel is barred of to non-paying guests. Otherwise, make a beeline for the citadel's guard towers, open to the public at no extra cost. The towers are usually devoid of tourists, giving you an uninterrupted bird's eye view of the city from above.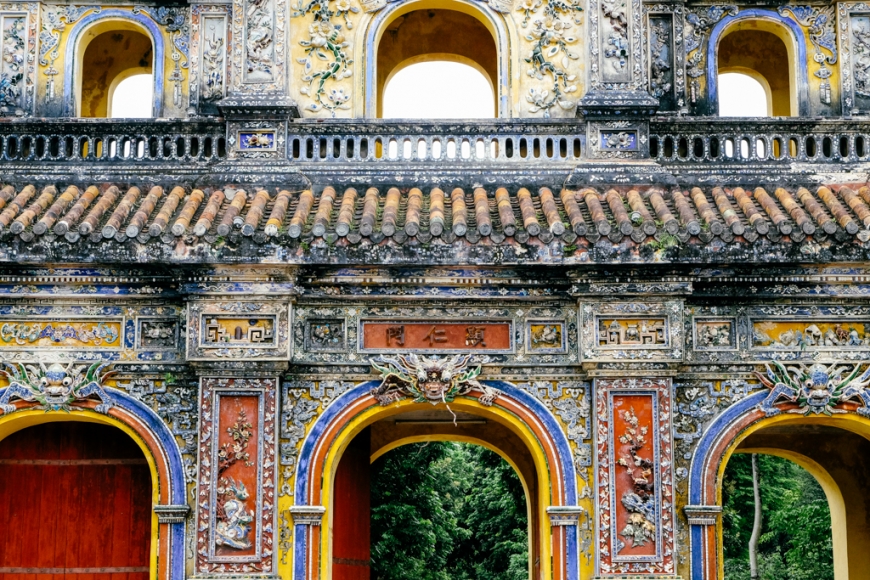 Phong Nha – Ke Bang National Park
A grouping of limestone cliffs huddled together amongst rice fields adorned with a massive Phong Nha-Ke Bang sign welcomes you to the recently popularised National Park. The village of Phong Nha is a one-road affair, lined exclusively with lodging, restaurants and tour agencies catering entirely to tourists looking to take on the national park. See Vietnam Tourism's Guide on Phong Nha National Park for more info.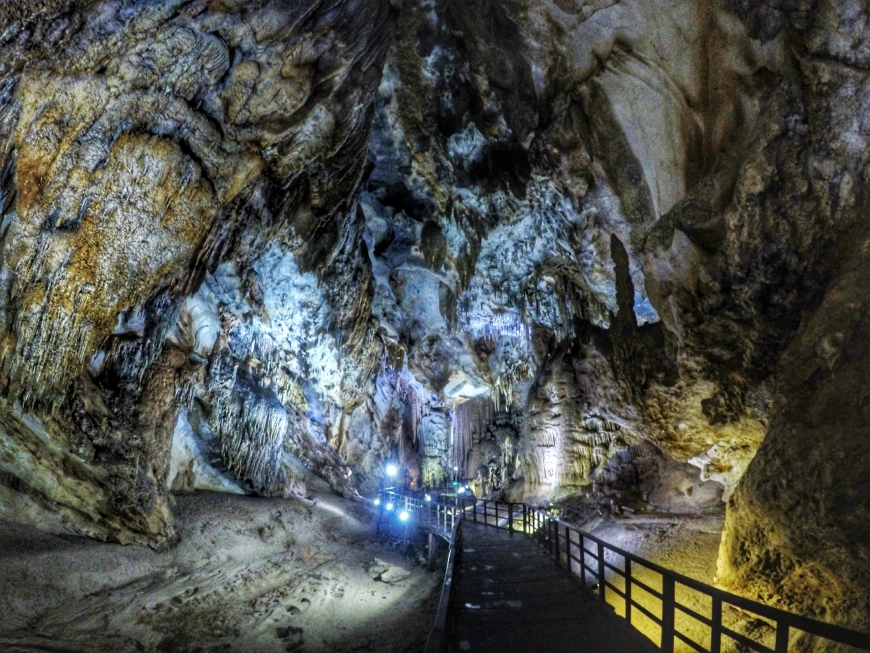 Ninh Binh
Ninh Binh and its surroundings, such as Tam Coc to the south, is an area rich with river channels that cut right through the countless jagged karsts dotting the horizon.There's a plethora of pagodas, national parks and even a floating village to explore. The most popular activity in Ninh Binh is to hop on a 3-hour paddleboat trip down the river channels and through the caves.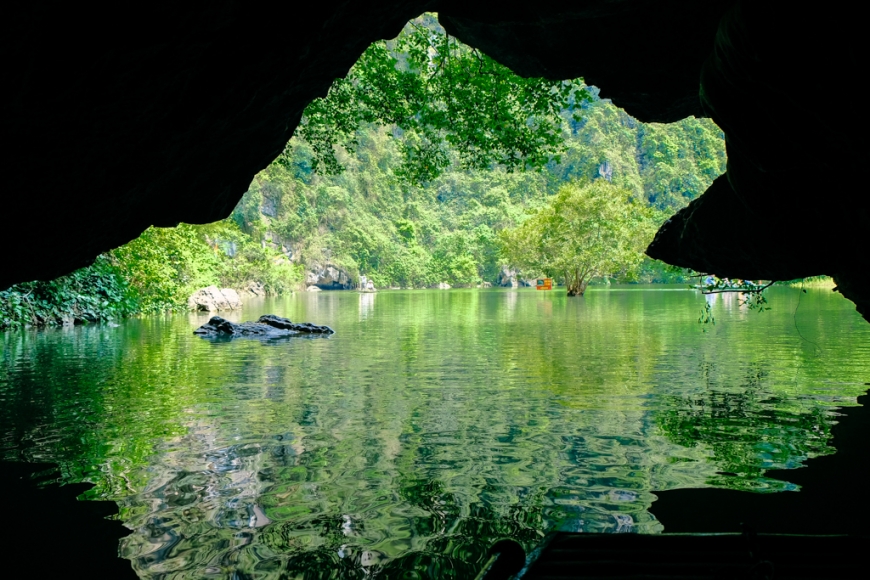 From Ninh Binh, you could make a beeline 215 km northeast for the ever-famous Halong Bay and sign up for a cruise. Otherwise, enjoy the 95 km straight shot north for Hanoi and bask in the last leg of your trip. Congratulations on completing the adventure of a lifetime!