A memorable trip through Vietnam doesn't have to break the bank. See the best of the country from north to south on this month-long Vietnam itinerary for budget travelers.
Itinerary
---
Days 1 - 5: Hanoi
Hanoi easily enamors visitors with its character and quirks. On the surface, it may come across as disorganized, but upon further inspection, you'll discover order in the chaos. Hanoi is the gateway Sa Pa and Ha Long Bay, and most accommodations are quick to offer storage space during ventures to these nearby getaways.
Where to stay in Hanoi
See You At Lily's is a hostel known for accommodating management and ideal location. The relaxed vibe attracts a young crowd - predominantly solo travelers, small groups and couples.
Vietnam Backpackers Hostel in the Old Quarter is the very definition of insanity, with all-out raves each night. The food is delicious, the people are friendly and the location is directly across from Hanoi's beer street.
May De Ville Backpackers Hostel offers the price tag most backpackers look for but doesn't compromise on the quality. About a 14-minute walk out of the town center, the hostel has an on-site dining area and a cinema room.
Where to eat in Hanoi
Best banh mi: Banh Mi 25 is a little food joint serving some of the freshest and most satisfying sandwiches Hanoi has to offer. The small, red-colored food truck is located just outside of a locksmith.
25 Hàng Cá, Hàng Đào, Hoàn Kiếm, Hà Nội, Vietnam
Best overall street food: If you're interested in trying a bit of everything, don't pass up the famous Hanoi Night Market. This option is perfect if you're in a group or if you can't decide what to eat.
Các Phố Đào, Hàng Ngang, Hoàn Kiếm, Hà Nội, Vietnam
Best vegetarian pho: For the bohemian, health-conscious vegetarian, the popular Vietnamese chain Noodle and Roll has an incredible vegetarian version of Hanoi's most popular export. The menu is vast and the flavors are on point.
39c Lý Quốc Sư, Hàng Trống, Hoàn Kiếm, Hà Nội, Vietnam
What to do in Hanoi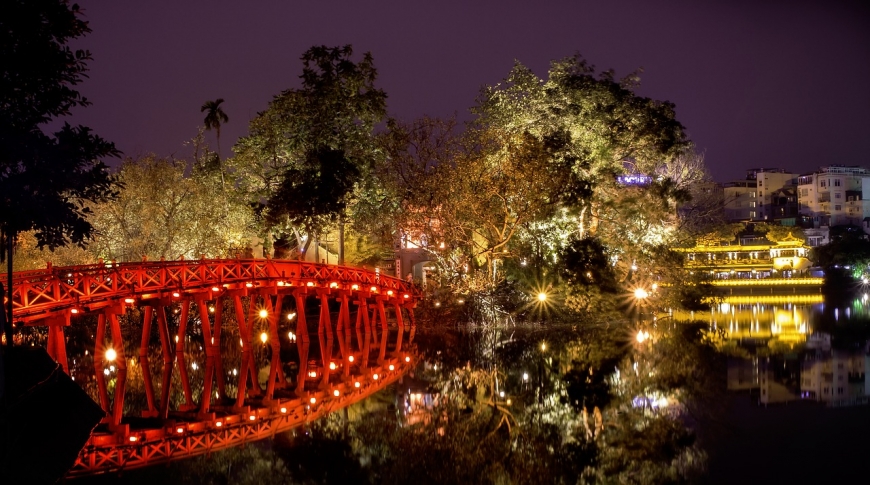 ---
Days 5 - 7: Sa Pa
After embracing the madness of Hanoi, take a trip out to the scenic hillsides. The rolling hills are humbling and enticing, and they're home to various hill tribes. Despite the heavy tourism in the area, the experience is worthwhile. Female tour guides from the hill tribes are keen to lead tourists through the mountains to experience what is known as a "homestay," or an opportunity to observe how the tribe lives.
One thing is for certain: the views will be worth the intense trek. Be sure to ask your guides questions about themselves and their culture. Once you get to their home, respect and honor their rules.
More Sapa:
Moments from a Mountain Homestay in Sapa
4 Homestay Experiences in Sapa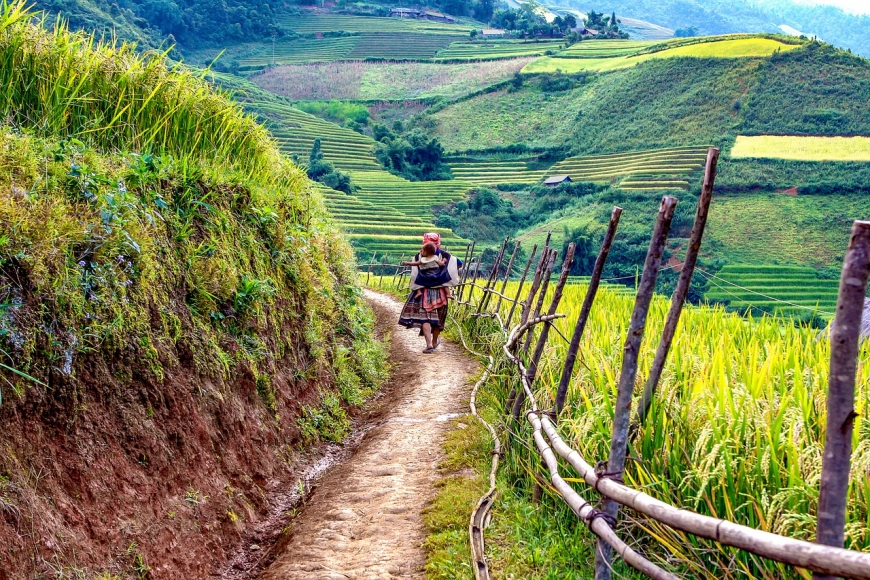 ---
This experience is a perfect opportunity to rest your bones after a few days of trekking through the rugged mountains. The limestone karsts spread across 600 square miles of the emerald Gulf of Tonkin is best appreciated by way of an overnight cruise. There are few options, but you get what you pay for. For backpackers, there are two main options starting at about $70: the party cruise and the chill cruise. Take your pick.
---
This sleepy town is situated within the Red River Delta and isn't commonly visited by tourists. However, Ninh Binh is quite popular among locals as it's home to Bái Đính Temple, Vietnam's largest pagoda.
What to do in Ninh Binh
Rent a scooter near the train station and go on a 20-minute ride to Trang An. From here, you can book a tour on a bamboo raft through the delta and gaze at the rice paddies and towering limestone peaks. After the two-hour ride, either stay the night or hop on a sleeper bus en route to Phong Nha, ranked the second most popular destination in Vietnam by Lonely Planet.
---
The combination of genuine locals and the untouched natural landscapes makes Phong Nha a must-see destination.
Where to stay in Phong Nha
The two most popular spots in town are the lively Easy Tiger Hostel and its older, more relaxed neighbor, the Phong Nha Farmstay, owned by the same proprietor.
Where to eat in Phong Nha
Those interested in local fare should check out Phong Nha Bamboo Cafe, where the food is delicious and affordable. Visitors who have a taste for Western food can satisfy their cravings at Capture Vietnam Cafe, a vegetarian-friendly spot that caters to all and serves up some of the most delicious food I've eaten in Southeast Asia.
What to do in Phong Nha
Hitch a ride with Thang's Phong Nha Riders, a motorbike-tourism company started by 20-year-old Nguyen Van Thang. Thang started his business to offer employment opportunities among locals and elevate Phong Nha tourism.
Don't miss Hang Son Doong, at the Phong Nha Ke-Bang National Park. It's not the cheapest adventure, but it's totally worth it. Where else can you say you ziplined across a body of water into a cave?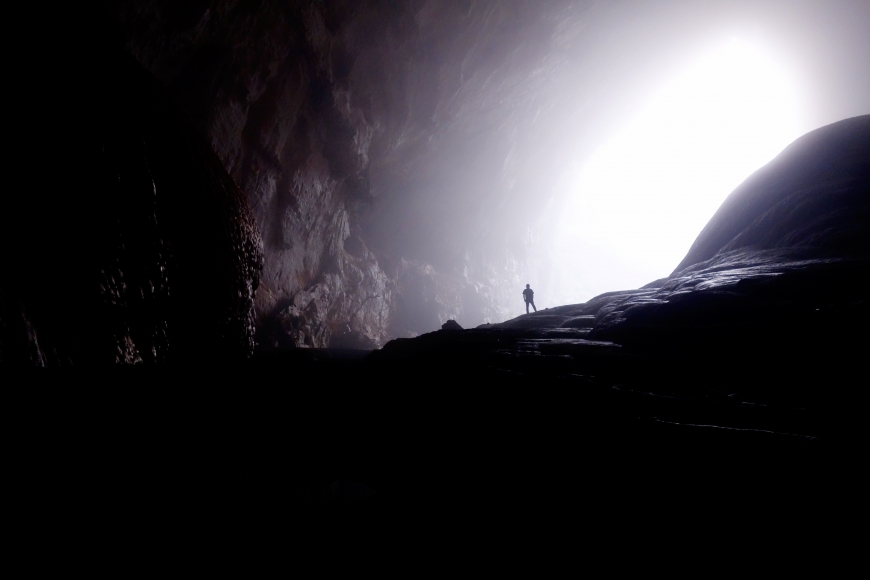 ---
Days 15 - 20: Hoi An
This will be one of the most delightful stops along your route and, chances are, you may not want to leave. Many vagabonders extend their states from a few nights to a week. Allocating time allows you to make daytrips to My Son Sanctuary and lay out on An Bang beach. Not only does this former port city woo with its poetic charm, but it has some of the best food and architecture in the nation.
Where to stay in Hoi An
If you're in the mood for a rager, the boys of the Vietnam Backpackers franchise will deliver. The atmosphere at the hostel is lively, booze-filled and loud. Nightly blowouts seem to be the norm.
A chilled out, but social option is the Sunflower Hotel, located on the main road of Hai Ba Trung. Not only does this spot have a decent size pool, but it's close to lots of amenities in town.
Where to eat in Hoi An
Best banh mi: Get your goods from Hoi An's own Banh Mi queen, Madam Khanh. Her roadside stand is off on a small road and easily missable, so pay attention.
115 Trần Cao Vân, Sơn Phong, Hội An, Quảng Nam, Vietnam
Best overall street food: The Central Market in Hoi An has an array of decadent Cao lầu and crispy Banh xeo, cooked by seasoned mothers and grandmothers who bring their family's secrets to the table.
73 Phan Bội Châu Sơn Phong, Hội An, Quảng Nam, Vietnam
Best vegetarian cao lau: While a meal at Morning Glory may be a bit expensive for a typical backpacker budget ($6-10 for a dish), vegetarians are afforded the chance to try Cao lầu (a Hoi An staple).
106 Nguyễn Thái Học, Minh An, Hội An, Quảng Nam, Vietnam
What to do in Hoi An
Hoi An is most famous for offering custom-made clothing, accessories and footwear. There are so many places to choose from and the quality of the fabric should be the utmost importance. Look at our Shopaholic's Guide to Hoi An for more.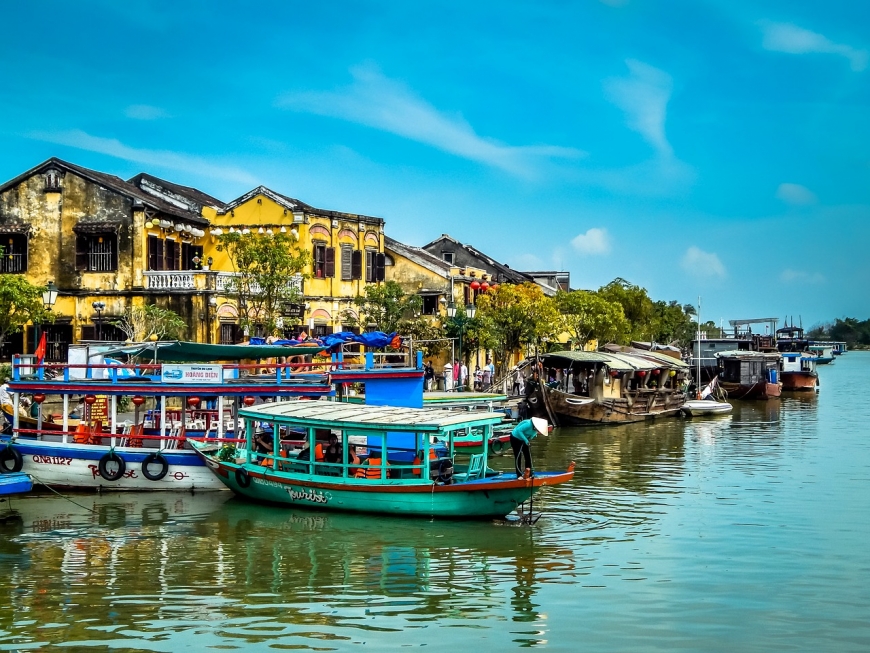 ---
Days 21 - 24: Da Lat
This mountain town is quite literally a breath of fresh air. Chances are it'll be a bit colder than the other cities you'll have visited. This town may look dull on the surface, but once you delve a bit deeper, you'll discover it's a bit more peculiar than meets the eye.
The hostels in this town are community-centric and more often than not, you'll find yourself being invited to home-cooked, family-style meals every evening, which is an awesome opportunity to get to know fellow guests.
Where to eat in Da Lat
Best nem nuong: This quaint town is known for having some of the best nem nướng, or "roll your own" spring rolls. One of the best spots in town to try this is Nem Nướng Dũng Lộc.
Phường 4, Dalat, Lâm Đồng, Vietnam
Best coffee shop: If you're looking for a place to unwind with a soothing atmosphere, then Artists Alley Coffeehouse is the spot to be.
Dốc Sông Lô, Phường 1, Đà Lạt, Lâm Đồng, Vietnam
Best vegetarian meals: Hoa Sen Vegetarian Restaurant's prices may be a bit steeper in comparison to traditional fare, the crops used in the cooking are all super fresh.
62 Phan Đình Phùng Street., Dalat, Lâm Đồng, Vietnam
What to do in Da Lat
Da Lat is home to one of the country's finest religious sites, Linh Phuoc Pagoda. This place is an absolute dream for pattern and color enthusiasts with the entire grounds bedecked in broken and recycled glass.
Another awesome spot in town is the Hằng Nga guesthouse. This unique building, famously known as the "Crazy House" was designed by Vietnamese architect Đặng Việt Nga. If you're a fan of the Crazy House, you should definitely check out Duong Len Trang, also known as 100 Roofs Cafe. Don't ask any questions. Make sure you buy a drink upon entry and head straight down the stairs into the basement.
Sign up for the infamous Secret Tour, led by a local known as Mr. Rot or hire Easy Riders, who are keen to drive you around to show you the countryside.
---
Days 25 - 26: Mui Ne
Those interested in seeing some unique landscapes won't want to miss Mui Ne. This fishing town is small, but the stunning beaches that line the central coastal town are stunning. There are plenty of things to see and do in this seaside village and it'll be a great place to recharge your batteries.
Where to stay in Mui Ne
Mui Ne Backpacker Village is lively, affordable and features a swimming pool. It's in the heart of town, so it's easy to get to beaches, markets and plenty of restaurants in town.
About two hours drive from Mui Ne is the small fishing vilage of La Gi, which is home to Cocobeach Camp, a sprawling stretch of cute bungalows and colorful camper vans that gives off a feel good yearround festival vibe.
Where to eat in Mui Ne
If you're a fan of seafood, this is the place to be. There are plenty of fish markets to choose from throughout town and the locals are more than willing to share. In addition, the fruits are incredibly fresh as they're grown nearby.
For those of you who can't make up your minds, the Dong Vui food court is a must. Each of the food stalls is run by local and expat chefs, catering to every need from burgers to vegan nachos.
What to do in Mui Ne
Many travellers wake up before dawn to catch the sunrise at the White Sand Dunes. If you'd like, you'll have the option to ride a quad bike on the dunes.
Walking along the Fairy Stream is a sight because of the dazzling colors and the bucolic scenes flanking the freshwater route. The hour-long walk takes you through extraterrestrial landscapes.
---
Ho Chi Minh City is a glittering metropolis and the country's most dynamic city. Its energetic prace can prove to be a challenge, but French colonial-style architecture, unique eateries and kind souls make it an unforgettable stop.
Where to stay in HCMC
If you're looking for a colorfully cozy spot in the heart of Bui Vien, aka backpacker central, Hideout Hostel is your best bet. The dorm-style beds start around $8 USD per night.
If you absolutely abhor the top bunk, look no further and stay at the Long Guesthouse Hostel, also located on Pham Ngu Lao Street in the backpacker district.
If you're sick of the dorm life, Vy Khanh Hostel is an excellent option. It's location is close to many of the city's best attractions. However, the major perk is that it's situated in a back alley away from the madness.
Where to eat in HCMC
Best traditional meal: Traverse down a small alleyway off of Le Loi street and climb six stories to get to Mountain Retreat, a rustic affair that serves more traditional, northern-style sharing plates. Go for the rau muong xao toi, sauteed morning glory stir-fried in garlic and soy sauce, and cà chua nhồi thịt, Vietnamese-style stuffed tomatoes with minced pork.
36 Lê Lợi, Bến Nghé, District 1, Ho Chi Minh City, Vietnam
Best coffee shop: Ho Chi Minh City's crop of coffee shops is a coffee lover's dream. Interested in a French bistro experience? Head to L'Usine. In need of some chocolate pastries? Maison Marou is Saigon's own Willy Wonka Chocolate Factory. Check out our article on the "Best Cafes in Ho Chi Minh City."
Best vegetarian meals: Padma de Fleur is a floral shop turned eatery that serves up homemade cookery rotated daily. A reservation must be made in advance but they are very accommodating to the vegetarians.
55/6 Lê Thị Hồng Gấm, Nguyễn Thái Bình, District 1, Ho Chi Minh City, Vietnam
What to do in HCMC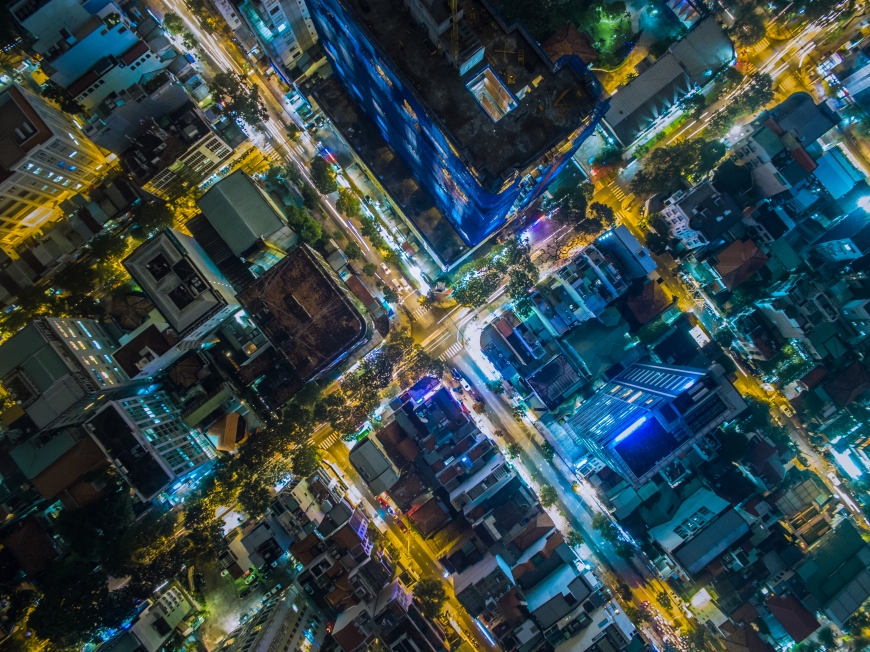 ---
Fast Facts
---
How To Get Around