The long stretch of unspoiled beachfront between Danang and Hoi An is home to the highest concentration of hotel and resort spas in the country. While there are a myriad of spa choices in the area, only a handful focus on total well-being. Here are three luxury resort spas that offer a unique approach to holistic therapies ranging from traditional healing to sound and energy healing.
---
MAIA SPA AT FUSION MAIA DANANG
Fusion Maia Danang garnered attention when it opened as the first five-star resort with spa treatments inclusive in the room rates. As the largest resort spa operator in Danang with a total of 22 double rooms, Maia Spa is able to accommodate two treatments per day for staying guests. The extensive spa menu includes typical treatments such as massage, body scrubs, facials, nail and hair care. For those wellness-minded guests, Maia Spa offers energy healing modalities including reiki and crystal therapy. The reiki therapists all have received their Level 2 certification, which means the attunement level achieved allows the therapists to channel energy to the recipient beyond time and space. The reiki sessions are designed to release restorative energy to clear tension and reestablish emotional well-being. There is no definitive outcome as each experience is unique to each individual, depending on his or her physical, mental and emotional state. Results can vary from deep relaxation to emotional release.
In addition to the inclusive spa treatments, Fusion Mai also offers complimentary activities in their Natural Living program, which includes daily yoga, tai chi and mindful practices. Those interested in focusing on their well-being while on holiday will find that the inclusive spa and well-being activities will easily fill up the days during their stay at Fusion Maia.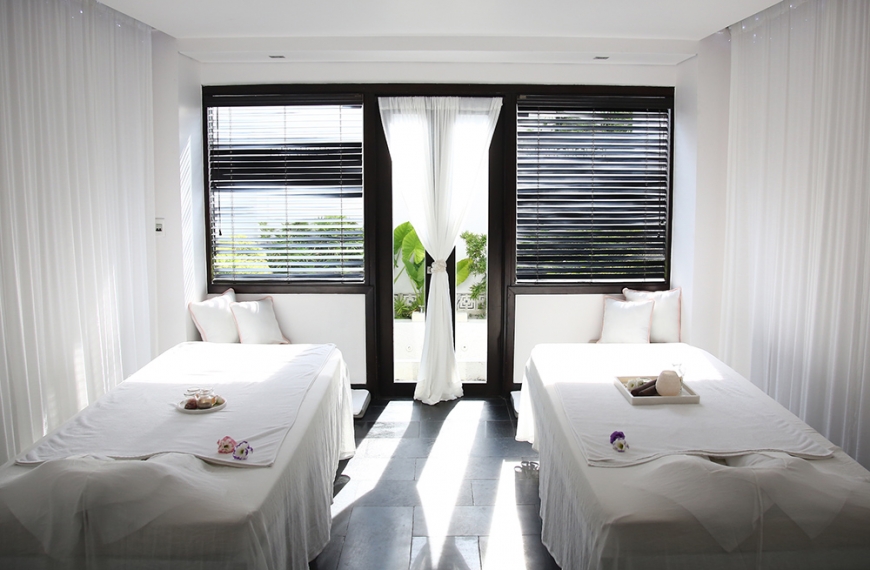 ---
VIE SPA AT HYATT REGENCY DANANG
Discreetly tucked within a lush manicured garden against the backdrop of Marble Mountain, Vie Spa is a sanctuary for the body and soul. Ten private treatment villas, each with their own private viewing ponds, are segregated by leafy green walls to ensure privacy without compromising natural open space. Each spa villa comes equipped with a changing room, spa amenities, a steam shower, an outdoor shower and a stone bathtub.
Vie Spa's treatment concept draws from Vietnamese traditional medicine by incorporating therapeutic floral and herbal plants such as palmarosa, white ginger and eucalyptus in their customized aromatherapy oil blends. The comprehensive menu includes everything from à la carte massage therapies, beauty treatments, and luxurious baths, to packages ranging from two to three hours. However, if you are pressed for time, the VIE Signature Massage, a four-hand massage performed simultaneously by two therapists, is highly recommended. After your treatment, you are guided to an airy relaxation room where you can idle away with a cup of warm cinnamon tea and dried ginger sweets before returning to reality.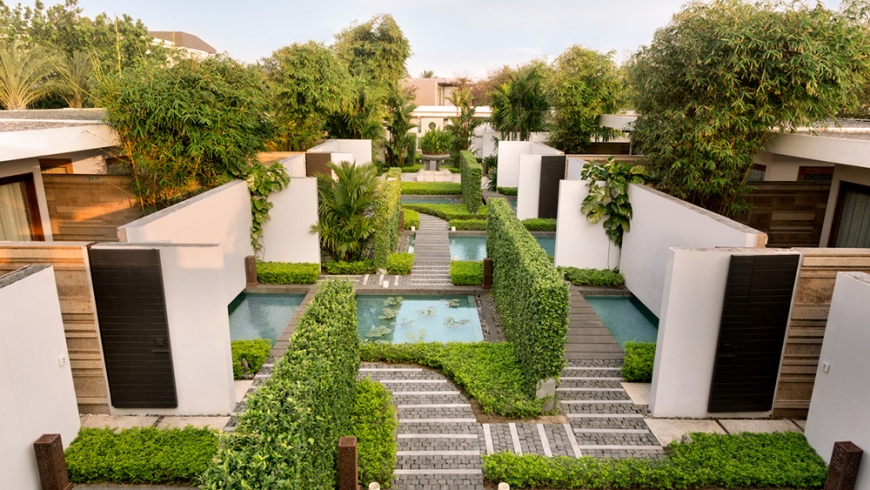 ---
THE HEART OF THE EARTH SPA AT FOUR SEASONS RESORT THE NAM HAI
Formerly The Nam Hai, this luxury Four Seasons Resort is situated along a private beach front within 20-minutes drive from Hoi An Ancient Town. Under the Four Seasons Resort brand, the resort has launched 'The Heart of the Earth Spa' inspired by the Vietnamese Zen master Thich Nhat Hanh's philosophy of connection and compassion. Exclusive to the resort are the 'Sound & Breath Experiences' featuring a synchronized set of eight quartz crystal alchemy bowls believed to be powerful enough to palpably alter the vibration of the whole resort.
A spa experience at the Heart of the Earth Spa is a journey, where from beginning to end, you are gently guided through the process of relaxation and opening yourself to receiving healing energy. The luxurious spa villa, overlooking a Japanese-style lotus pond,surrounded by palm trees, is your private sanctuary for relaxation and recovery. A set of quartz singing bowls are positioned near the front of your massage bed where you will receive your sound therapy as a prelude to your treatment. Like any energy healing modalities, the sound bathing experience varies for individuals depending on their current physical, mental and emotional state. Those receptive to the vibrations of the singing bowls will find the sound soothing and healing, resulting in deeper relaxation and sleep improvement. In addition to the extensive spa therapy menu, there are also private and group yoga and meditation classes available as part of the Heart of the Earth Spa wellness offerings.