If you're coming to Nha Trang, you've probably heard of Vinpearl Land. This resort island is one of Vietnam's most popular playgrounds, and a favourite way to spend a day (or a few days) in the coastal city. Covering more than 200,000 square metres, including six resorts, a water park, amusement park and more -- there's a lot to see and do on Hon Tre Island. Here are seven top experiences for your list.
---
Dine on seafood a view of the ocean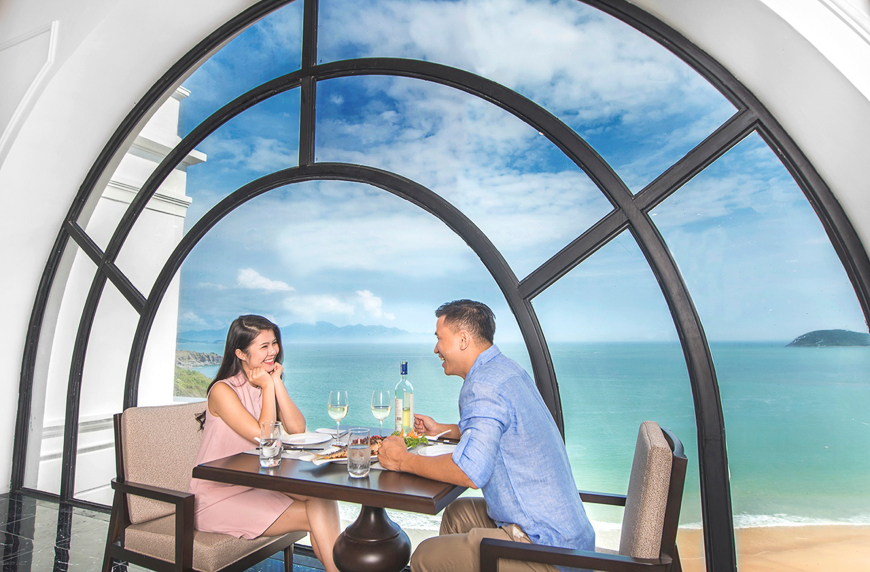 Nha Trang is famous for having some of the freshest seafood in Vietnam. While you're at Vinpearl Nha Trang, find your way to Ozone Restaurant in Ocean Hill. Here, you have your pick of live seafood, from King Crab to Canadian Lobster, cooked to your liking and served with an array of 17 sauces. The sea views from this restaurant are the perfect backdrop for a delicious lunch or dinner.
---
Ride the Sky Wheel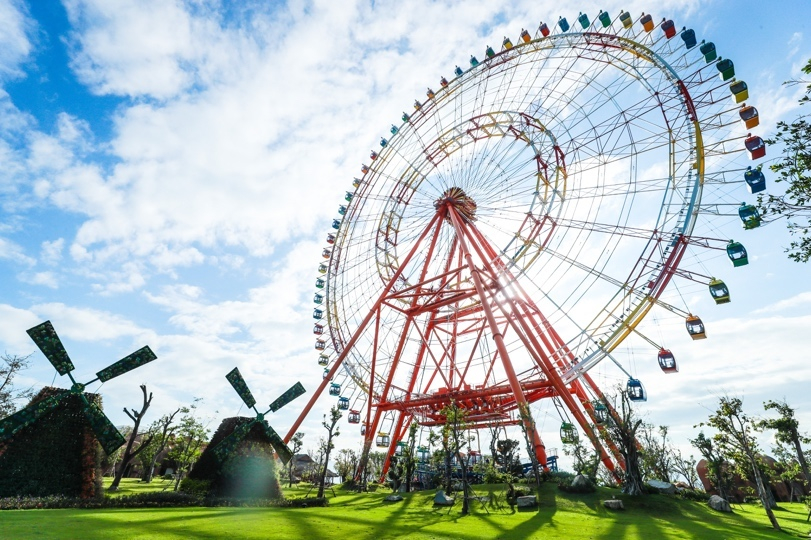 What is an amusement park without a ferris wheel? Rising up to 120 metres, the Sky Wheel at Vinpearl Nha Trang is the tallest in the country. Sign up for a ride on this iconic attraction for sweeping, birds-eye views of the entire Vinpearl Land and Hon Tre Island.
---
Take the world's longest sea-crossing cable car

One of the highlights of every visit to Vinpearl Nha Trang is the 3.3km cable car ride to the island. The views of the turquoise water across the Nha Trang Gulf, seen from 100 metres up, only get better the further out you go. The cable car ride is also beautiful in the evening, when its nine pillars are lit up in neon lights.
TIP: Tickets for Vinpearl Land Nha Trang are usually VND 800,000 per adult, and include the cable car ride.
---
Unwind in an over-the-water spa bungalow

Escape from the action and enjoy some 'me' time at the spa in Vinpearl Luxury Nha Trang. Set on an isolated beach, each spa bungalow is built over the water, allowing a gentle breeze and the sounds of the waves to lull spa-goers into deeper relaxation.
---
Wander the flower gardens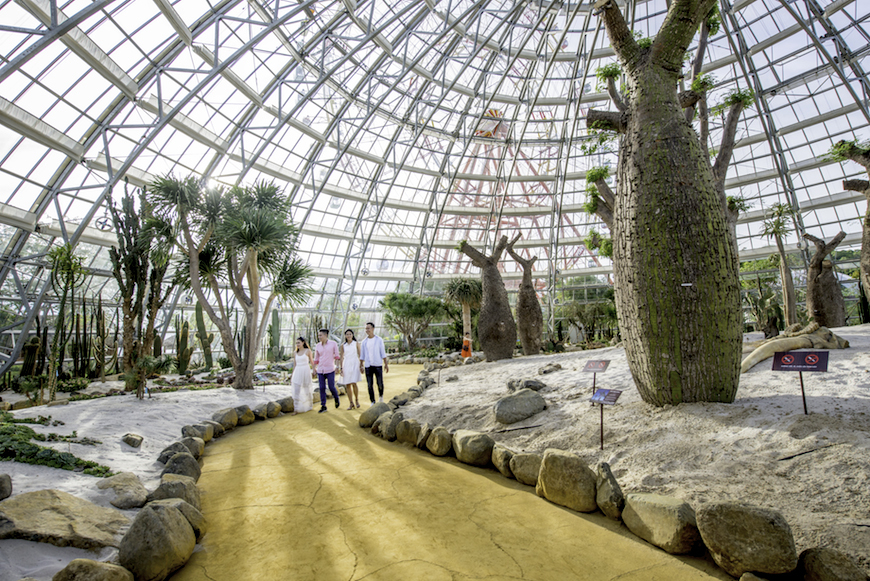 Plant lovers will find a paradise awaits at Blooming Hill (Đoi Van Hoa). Located at the highest point of Vinpearl Land are five modern greenhouses made of glass. Each one holds hundreds of plant species from all over the world. Step inside and be greeted by isles of waving tulips, lavender and more.
---
Pray for peace at Truc Lam Pagoda

Vinpearl Nha Trang is home to its very own pagoda. The scenic Truc Lam Temple was constructed at the base of a cliff, facing the water and Nha Trang Bay. Architecture enthusiasts and spiritual seekers will enjoy visiting this peaceful spot and taking it in its ornate carvings and statues, including the impressive Quan Am Nam Hai Statue.
---
Soak up the sun on the floating bay

One of the newest features at Vinpearl's water park is a 4,200 square-metre Splash Bay – the largest floating bay in the world. Set on a lovely beach, this floating attraction is a fun place to hang out with friends, swim, sunbathe and relax.
---