There's no hotel in Vietnam quite like the Sofitel Legend Metropole Hanoi. Since 1901 the elegant building at 15 Ngo Quyen has lured travellers from across the seas. Secrets and stories seem to wait behind its deep green shutters and glowing white facade. After all, the Metropole has welcomed everyone from Catherine Deneuve to Tony Blair. Curious what's inside? Here are seven ways to get to know Vietnam's grandest historic hotel.
---
Have coffee at La Terrasse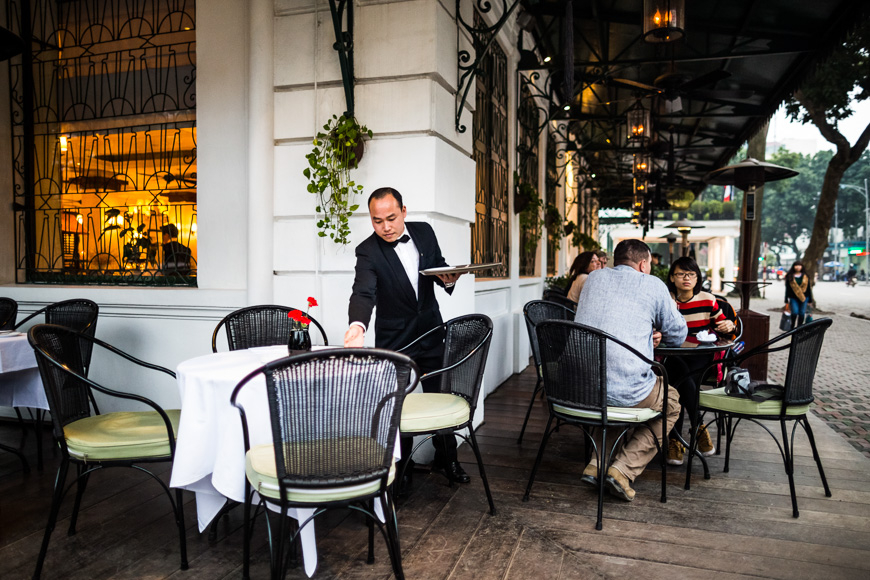 No visit to Hanoi is complete without an hour spent at La Terrasse, the Metropole's sidewalk café. It's hard to say what makes this such an inviting spot. Maybe it's the leafy park just opposite, or the lanterns hanging from the awning, or the classic tables with a front row view of city life – but La Terrasse is one of those places where you can pull up a seat and stay for awhile. The coffee is exceptional, of course, and if you're there on a weekend evening, you just might catch a live saxophone performance.
---
Indulge at the Chocolate Buffet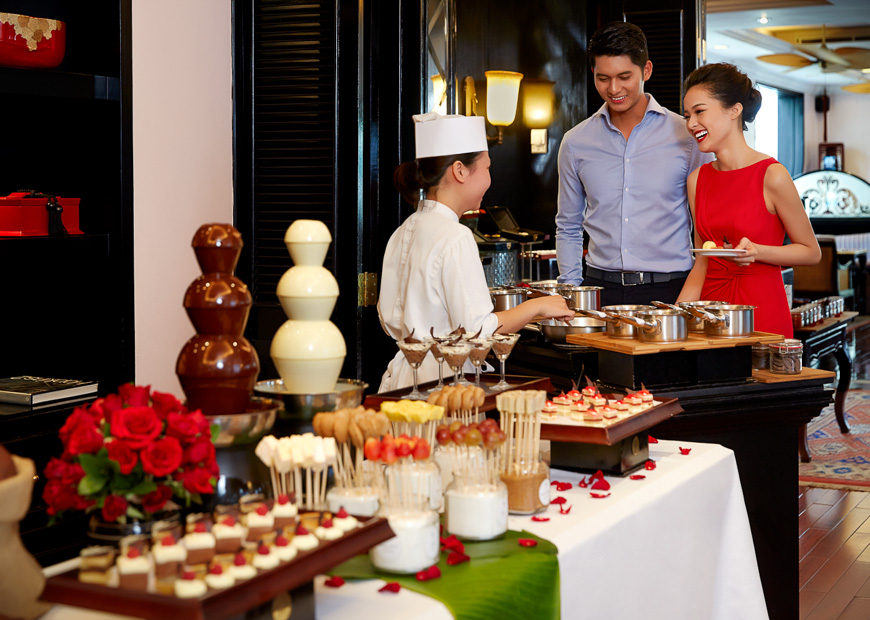 Settle into one of the beautiful tables at Le Club Bar -- a bright, gazebo-like structure surrounded by tropical greenery -- and pace yourself for two hours of indulgence. Something of a Hanoi tradition, the Metropole's chocolate buffet takes place every day from 3pm to 5:30pm. There's a tempting array of bonbons, truffles, and pastries, but save space for creative treats too: chocolate dimsum, chocolate spring rolls, and mini chocolate crepes. In between, you can cleanse your palate with bites of fresh fruit and premium teas. Whatever you do, don't miss the famous hot chocolate station.
---
Tour the underground bunker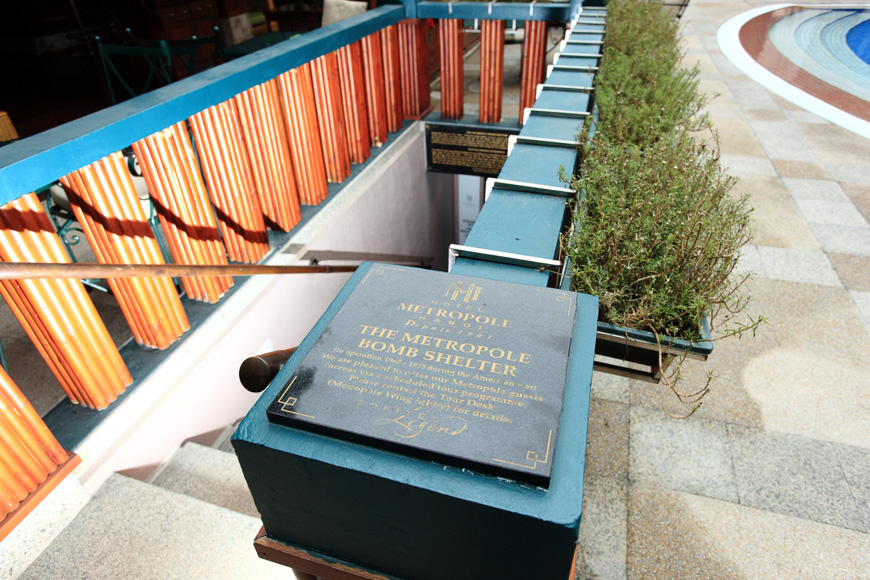 Discovered by chance in 2011, the Metropole's wartime bunker is the least luxurious but most riveting space in the hotel. The bunker was built in the early 1960s by hotel staff to protect guests from increasingly frequent air raids. At the height of the war, guests took shelter in the bunker as many as six times a day, and sometimes overnight. The Metropole runs scheduled tours that will bring you down into the bunker, which looks much as it did when it was in use. The tour offers tangible insight into life during the capital's most tumultuous years.
---
Have an urban spa day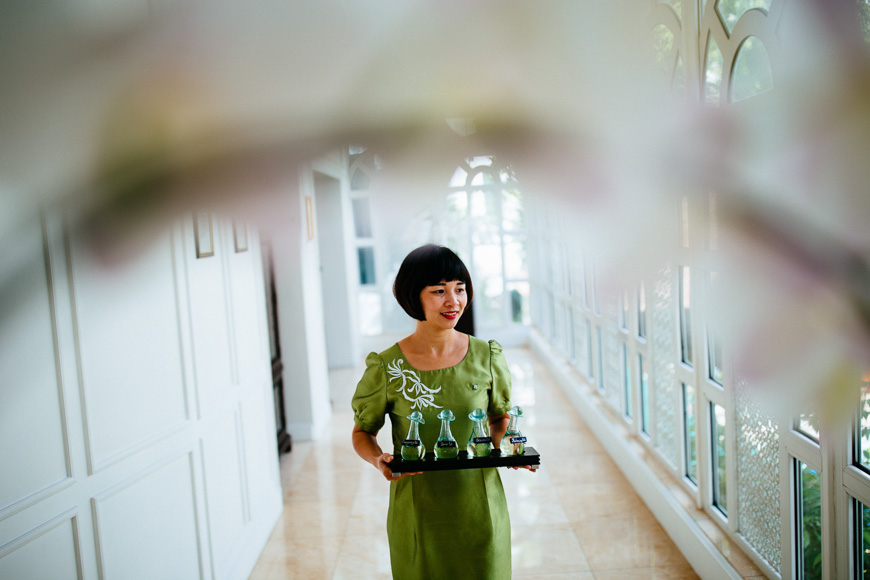 "The spa feels like an elegant friend's residence," one Conde Nast editor wrote, back when Le Spa du Metropole first opened. Today Le Spa is still one of the most lauded spas in Vietnam, offering refined French and Asian therapies in a serene urban setting. The reception area is light and airy, while the seven treatment rooms are hushed and soothing. After a big trip you might lean toward the 'Jet-lag Recovery Massage' or the restorative 'Body and Soul' package. Small touches such as choosing your musical preference and Laurent Severac oil essences are a highlight of every Le Spa therapy.
---
Try the Charlie Chaplin cocktail
If you're a barfly you owe it to yourself to check out Bamboo Bar, one of the capital's favourite watering holes. Comfy rattan armchairs wait in the shade of a thatched wooden roof. Handsome stools faces a solid timber bar, where patrons can watch award-winning bartenders mix equally award-winning cocktails. After their wedding in 1936, Charlie Chaplin and actress Paulette Goddard checked in for a few nights at the Metropole in Hanoi. Bamboo Bar has a drink named in honour of the comedian. A blend of dry gin and apricot brandy with a twist of lime, it's the perfect cocktail to stretch over a long tropical evening.
---
Spend Christmas at the Metropole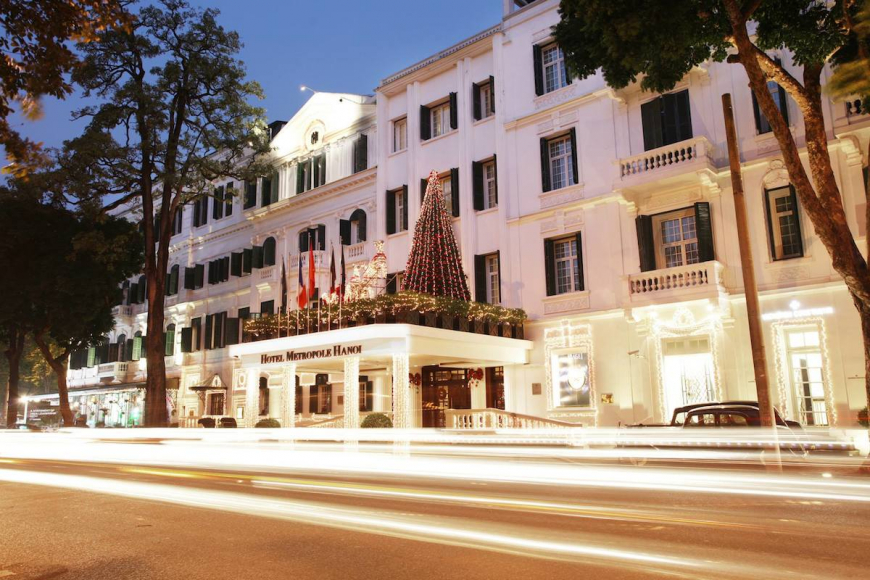 There's nowhere in Hanoi that gets gussied up for the holidays as well as the Metropole. This is the place to go for (real) pine Christmas trees, snow-dusted gingerbread houses, and exquisite holiday feasts. Come December, the hotel's garden courtyard is transformed into a Christmas wonderland with flying reindeer and thousands of twinkling lights. Stroll the corridors, snap some selfies, and stop inside L'Epicerie for their popular Christmas log cakes.
---
Shop the Tet country market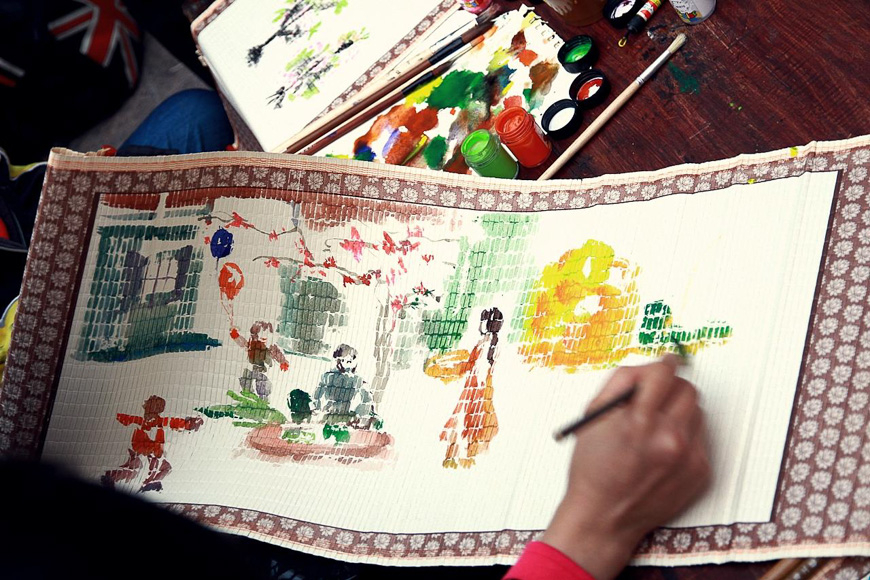 Every year, right before the Tet Lunar New Year, the Metropole hosts its own celebration by inviting a score of vendors into its courtyard to recreate a traditional Vietnamese street market, or 'Cho Que'. On display: A bit of everything that's great about Tet. There are calligraphy artists, dragon dancers, and artisans plying their crafts; there are folk singers, toy makers, and portrait painters at work; and of course, there are lots and lots of irresistible Vietnamese eats. Running over the course of three days, the Cho Que Country Market is open to one and all.
---