Travelling through Vietnam this December? You may be in a tropical country, but you can still catch a spark of that cosy Christmas magic – sometimes in unusual places. From midnight mass in Sapa to festive fairs in Ho Chi Minh City, here's a handy list of ideas for Christmas 2019 – plus, our picks of New Year parties across the country. Happy Holidays!
---
Christmas in Hanoi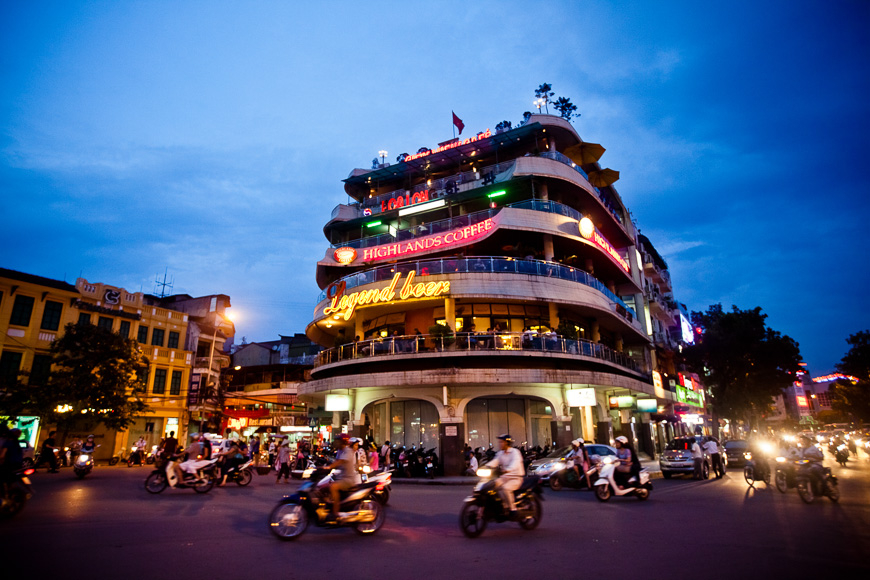 Hanoi is an atmospheric city at any time of year, but it's especially romantic in the holiday season, when temperatures can dip to around 10 degrees. Get bundled up and join the locals for tea, street food, and evening strolls around the city's picturesque lakes.
Catch a Christmas Concert in a Church
St. Joseph Cathedral is ground zero for Christmas mania on the night of December 24. Hanoians flock to this neo-gothic church for festive activities and chorale singing, as well as an annual Christmas mass, held from 11 p.m. to midnight.
Taste of Vietnamese Christmas at T-Art
T-Art's inspired contemporary Vietnamese cuisine features a set menu of artful plates for the holiday season accompanied with some mulled wine. Tuck into some clams and tiger prawns with sprouts from Sa Pa for starters, chicken wrapped chestnuts as a main course, and delicious chocolate log cake for dessert.
Step into Winter Wonderland at the Metropole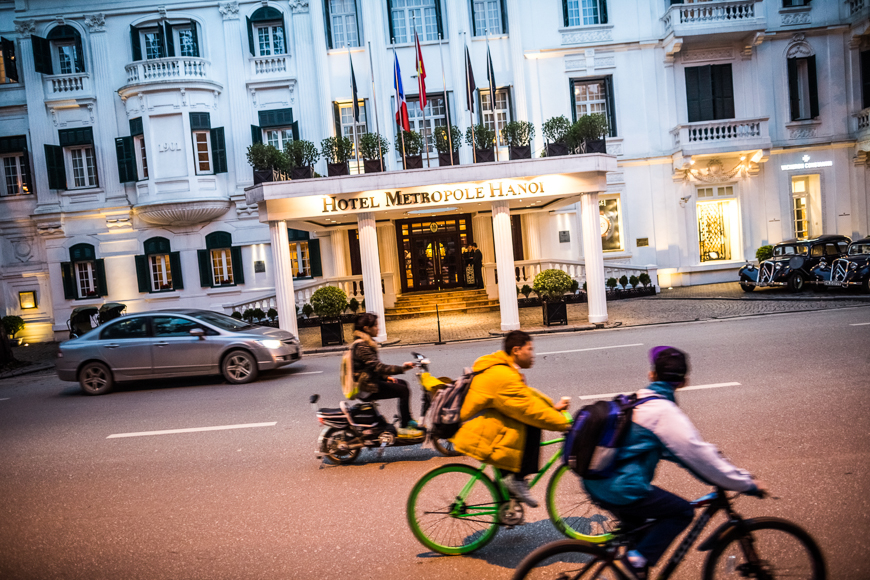 The Sofitel Legend Metropole Hanoi goes all out each year on its Christmas displays and activities. This elegant heritage hotel is a must-visit if you're staying in Hanoi. This year, a twinkling, 15-metre pine tree soars above the leafy rooftop garden, and impressive gingerbread replicas of the hotel are up for grabs at L'Epicerie.
Try a Fusion Christmas Dinner at Highway 4
Highway 4's inspired Christmas menu in Hanoi presents elevated Vietnamese dishes with a Christmas twist. Herbal hot pot with turkey trimmings and crispy grilled turkey served with kumquat sauce are some of the fusion dishes on the menu.
A little bit of home in Hanoi
Enjoy a Christmas meal just like you remember it. Hanoi's Durty Bird is preparing a three-course traditional roast turkey, stuffing, and ham with all the trimmings. Spend Christmas with family and friends in their laid-back dining room over complimentary wine and a free flow of beer.
---
Christmas in Sapa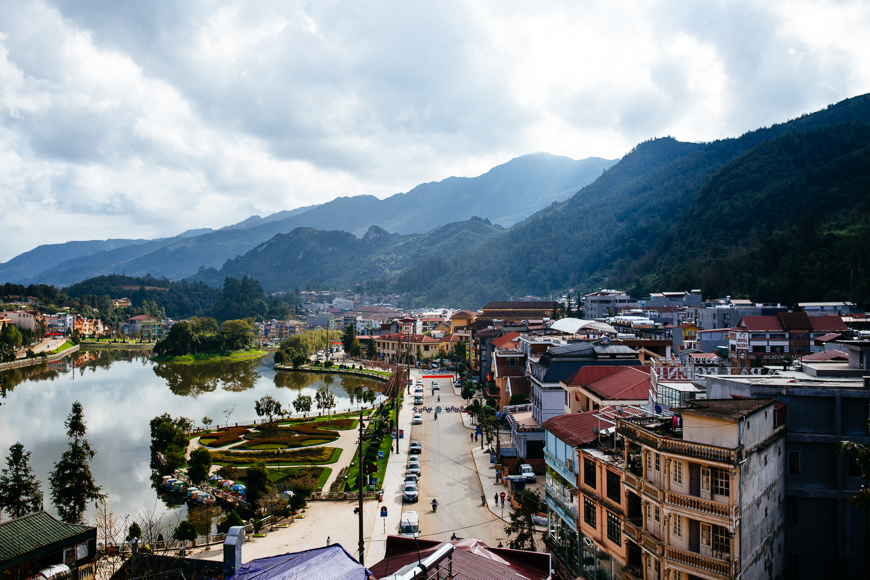 Sapa's foggy peaks and spectacular valleys make a fantastic backdrop for Christmas in the Far East. December may have days that are sunny and clear, or days that are foggy and wet. There's even snow on occasion. Whatever the weather, stay warm as you explore mountain markets, villages and tea fields.
Stay Cool at the Sa Pa Winter Festival
Sapa's third Winter Festival is centred on the culture of the area's ethnic minorities. If you're in town in December, you'll have the chance to experience folk games, dances, and street parades. Visitors to Mount Fansipan can also enjoy giant sparkling Christmas trees at Sun World Fansipan Legend.
Treat Yourself to a Gala Dinner at Victoria Sapa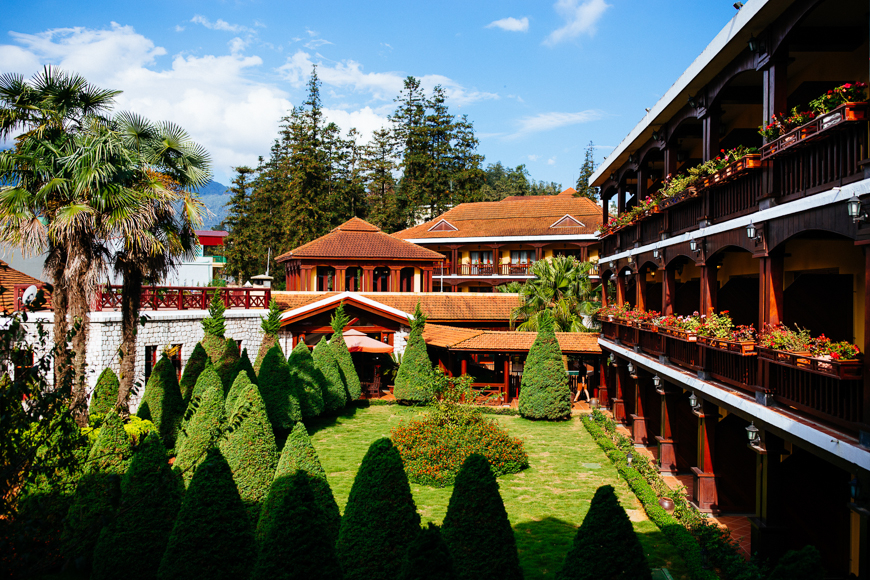 If you're looking for roaring fireplaces, twinkling lights, and European charm, Victoria Hotel in Sapa has your number. On Christmas Eve the hotel hosts a Christmas Gala Dinner, with songs by H'mong schoolchildren and dances from local ethnic groups. We hear Santa is scheduled to make an appearance too.
Hear Midnight Mass at Holy Rosary Church
This stately stone church is the best place to soak up the Christmas spirit in Sapa. On December 24, join Vietnamese from all around Lao Cai province as they pour into the church grounds in high spirits, ready to mingle and listen to the Christmas sermon.
---
Christmas in Hoi An
Don't let December's shifting weather put you off: Hoi An has beauty in spades, and its magic is heightened in the holiday season. This storybook town will lure you with soothing countryside and lantern-lit nights. Ever spent Christmas by the rice paddies? This might just be the year.
Wake Up to Christmas Brunch at Almanity
Missing your turkey and trimmings? Head over to Almanity for the main event: a Christmas set lunch with all the fixings. From honey-glazed ham to roasted turkey with plenty of gravy, Almanity Resort has the Christmas classics covered. When you feel you could use a stretch, the palm-tree-lined pool is just a few steps away.
Party in the Ancient Town at Mango Mango
At the most colourful restaurant in the Ancient Town, charismatic chef Duc Tran puts a Hoi An spin on the holidays (naturally.) Mango Mango's mouthwatering five-course menu stars dishes such as duck tacos, yellowtail ceviche, wild prawns with crispy rice, beef hanger steak with pumpkin puree, and mango flambe for dessert.
Watch a Vietnamese Nativity Play
Hoi An's annual Christmas show always draws a crowd of Catholics and curious onlookers to the church on Ly Thuong Kiet. Part musical, part nativity play, the programme starts at 7 p.m. and features carolling and a Christmas mass just before midnight. For the English service, come back on Christmas morning at 9 a.m.
---
Christmas in Dalat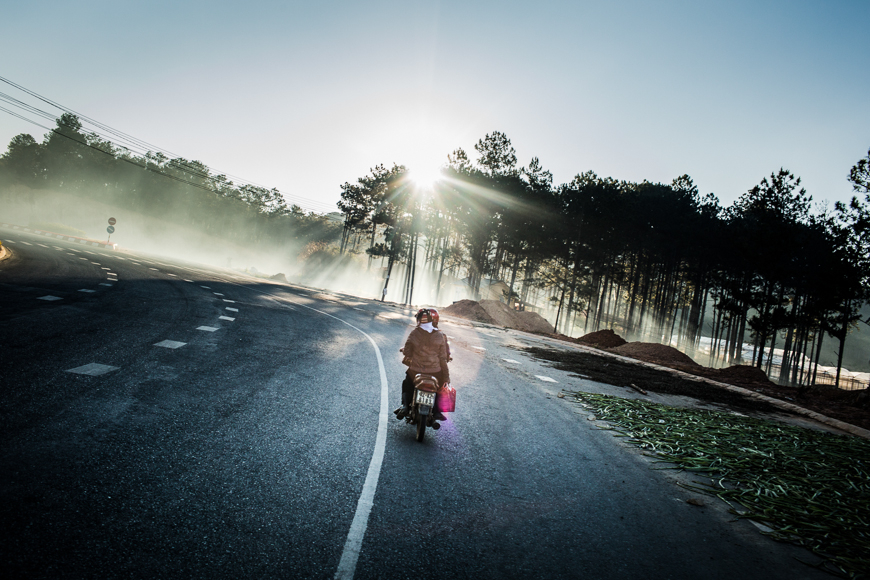 Dalat's crisp highland weather makes it the perfect Christmas escape. Travelling with a loved one? Even better. Scenic lakes, cosy villas, and flower-lined streets all contribute to that European feeling. Join the action around Xuan Huong Lake, share a steaming hotpot dinner, and spend a few leisurely hours in a hilltop cafe.
Take Afternoon Tea in the Dalat Palace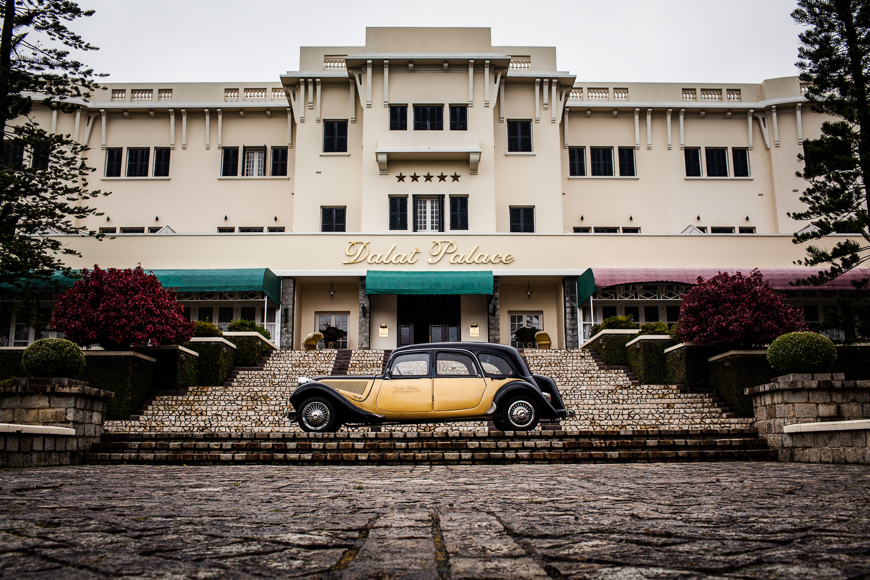 No visit to Dalat is complete without a peek into the grounds of the Dalat Palace Heritage Hotel. Claim a seat on the elegant Terrace for Christmas High Tea: a towering tray of pastries, finger sandwiches and luscious cakes, perfectly complimented by views of grassy hills, pine trees, and the lake below.
---
Christmas in Ho Chi Minh City
Like many things in Ho Chi Minh City, the Christmas season is full of energy. The southern Vietnamese have heaps of fun snapping pictures at the glittering displays in the malls, and riding in throngs under the Christmas lights.
TIP: Ditch the transport (traffic is intense anyway) and go on foot. Better yet, seek our your own urban oasis, and savour a moment of calm amid the bustle.
Hunt for Bargains at the Christmas Fairs
Ho Chi Minh City offers a raft of cool farmers and flea markets year-round, but the holiday editions kick things up a notch, check Facebook for market listings. In Hanoi, 100 Perfect Garden in West Lake District is hosting a Sunday Christmas market on December 15th where you can find perfect Christmas gifts for your loved ones and sip on a glass of mulled wine.
Splurge on a Five-star Feast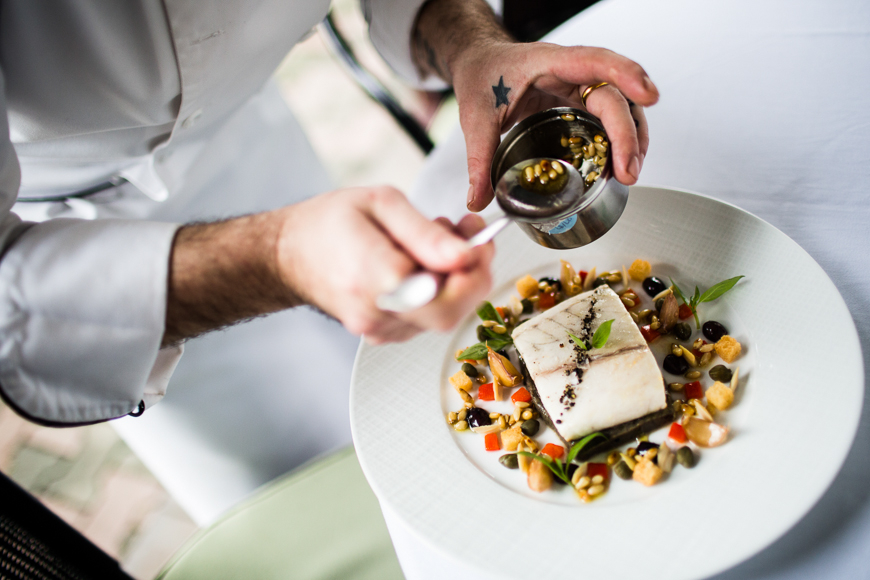 There's nothing quite like an exquisite buffet with friends to underscore the holiday season. In Ho Chi Minh City, luxury hotels such as the Hyatt and Intercontinental have long led the pack in lavish Christmas Eve dinners and Christmas Day brunches. For something a little more specific (such as regional Italian cuisine) look no further than The Reverie Saigon.
Sail Away on the Saigon River
Overwhelmed by the streets? Hop aboard a boat for Christmas cruise and dinner on the water. Chances are you'll cast off just before sunset, the lights of motorcycles reflecting off the water, the outlines of skyscrapers standing out in the dusky sky. Just be sure to reserve in advance.
---
New Year 2020 Parties in Vietnam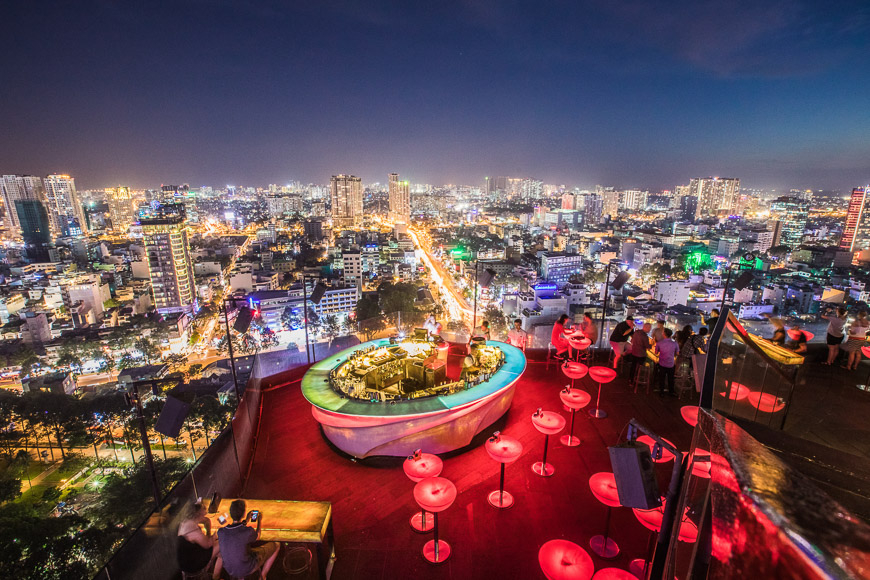 Ready or not, it's time to say goodbye to 2019. Vietnam's big cities – Hanoi, Danang, and Ho Chi Minh – have massive countdown parties in the streets with live performances and fireworks. Aside from these, here are a few of our favourite picks for New Year 2020:
New Year in Hanoi: High above West Lake, The Summit serves up riveting 360-degree views of the capital. This classy lounge offers an equally classy 2020 countdown party, with canapes, drinks specials, and live DJ sets.
New Year in Nha Trang: Nha Trang's party central, the Sailing Club, wants to take its guests on a roaring night out. This year's theme? Disco Heaven.
New Year in Danang: Waterfront Danang Restaurant and Bar is dropping a lure for partygoers with an awesome dance party featuring irresistible beats by local DJ's, and surprises throughout the night.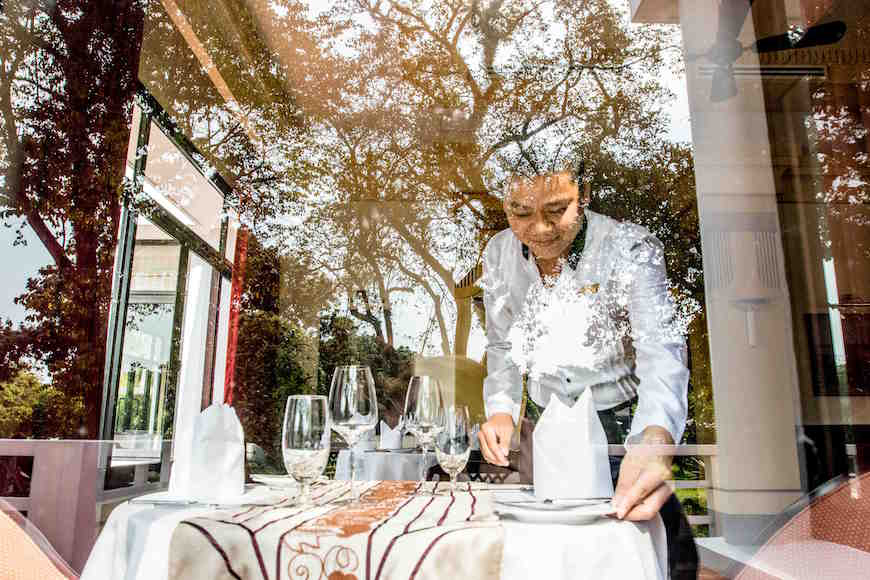 New Year in Hue: Along the Perfume River, Azerai La Residence will hold an elegant New Year fete. The program starts at Le Gouveneur Bar with cocktails at 7 p.m. Guests will enjoy a dragon dance performance, before taking their seats at fine-dining restaurant Le Parfum for a five-course dinner and dessert buffet. A live DJ set will run from 10 p.m. until midnight, when guests will welcome the new year with fireworks over the river.
New Year in Ho Chi Minh City: The Caravelle Hotel is welcoming 2020 with a festive party high above the city. Enjoy live music and get a front-row seat to the fireworks. Another excellent rooftop party will kick off from 10 p.m. at The Social Club at the Hotel des Arts.
New Year in Phu Quoc: Epizode is back in Vietnam with Epizode 4. Fly away to the island of Phu Quoc for an epic 12-day electronic music festival to kick off the new year. The party starts on Dec. 27, 2019, and runs all the way up to Jan. 7, 2020.
---
Want more Vietnam travel ideas? Sign up for our newsletter to receive our best stories in your inbox.