The story of the Thang Long Espana Hotel begins with the millennial anniversary of Hanoi in 2010, when the capital (formerly named Thang Long) held special events and art exhibits across the city. The Spanish Embassy celebrated with a collaboration: They commissioned Spanish and Vietnamese artists to design seven creative and conceptual rooms in what became the Thang Long Espana Hotel. Today you can rest your head in any of these Instagrammable rooms, just steps away from Truc Bach Lake.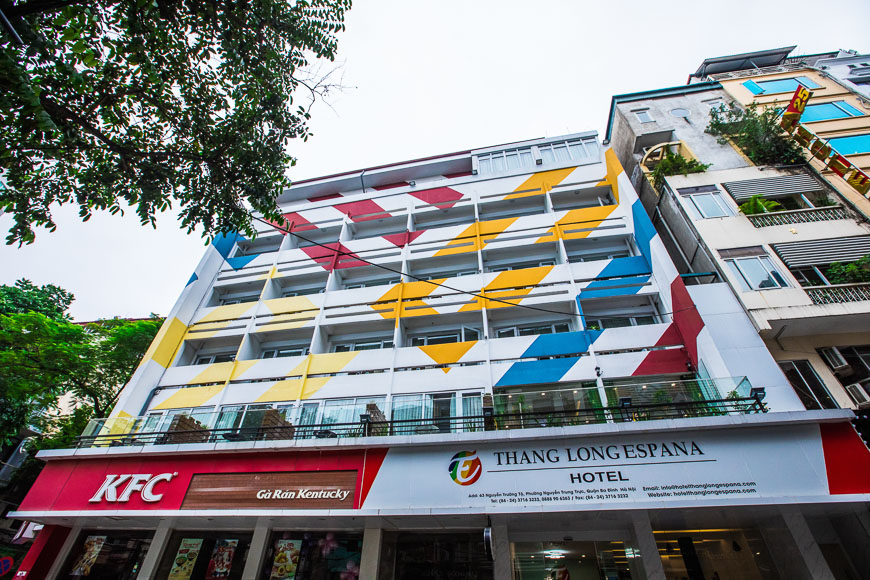 ---
Best for feeling at home: My Uncle's Room
Inspired by the artist's childhood, this room exudes comfort and ease. After long days spent exploring Hanoi, the gingham checkered bedspread and sky-printed ceiling create a soothing space to rest. Fun retro details in the furniture and cabinets evoke a 1960s vibe, and charming antiques are scattered throughout the room.
---
Best for your inner aristocrat: Royal Luxury Room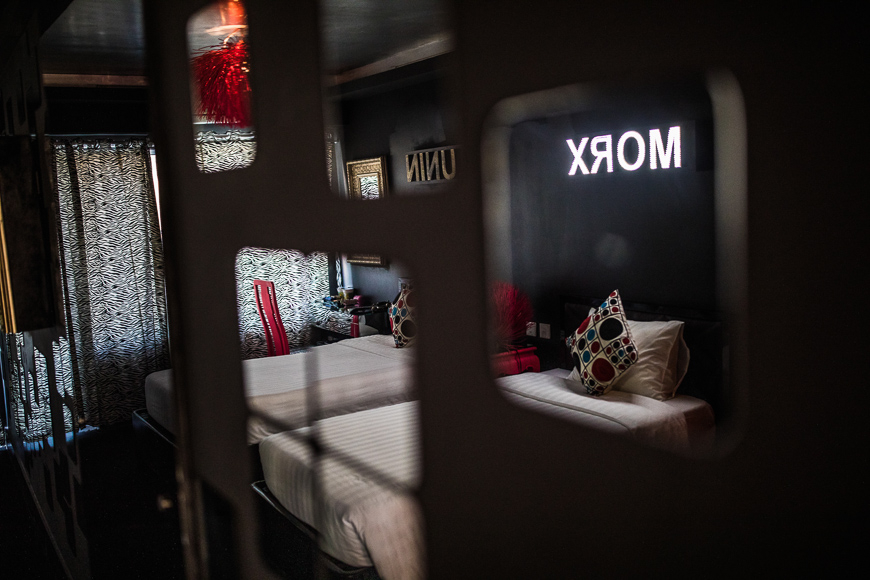 An imaginative representation taken from Vietnam's last dynasty, this room attempts to recreate the aesthetic of the Nguyen Emperors -- perfect for visitors who want to feel like modern-day royalty. Opulence can be found in every corner, from animal-print textiles, to fuschia furnishings and golden antiques.
---
Best for a romantic escape: Black Bamboo Room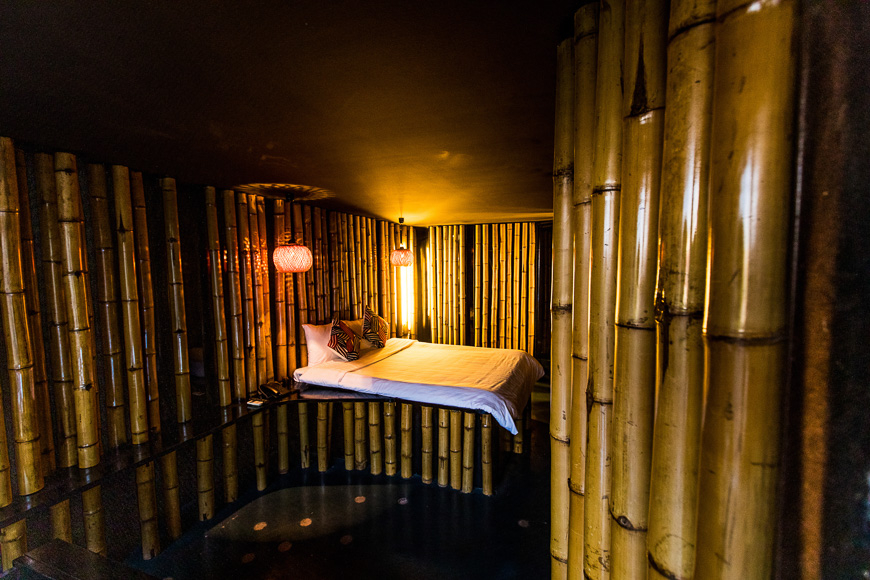 Built to simulate the feeling of being in a bamboo forest, this room is a quiet retreat from urban Hanoi. Bamboo envelopes the walls and doors, with subtle lighting creating the sensation of moonlight slipping in between trees. Look closely and you'll also find hidden compartments to store your items.
---
Best for modern minimalists: Origami Room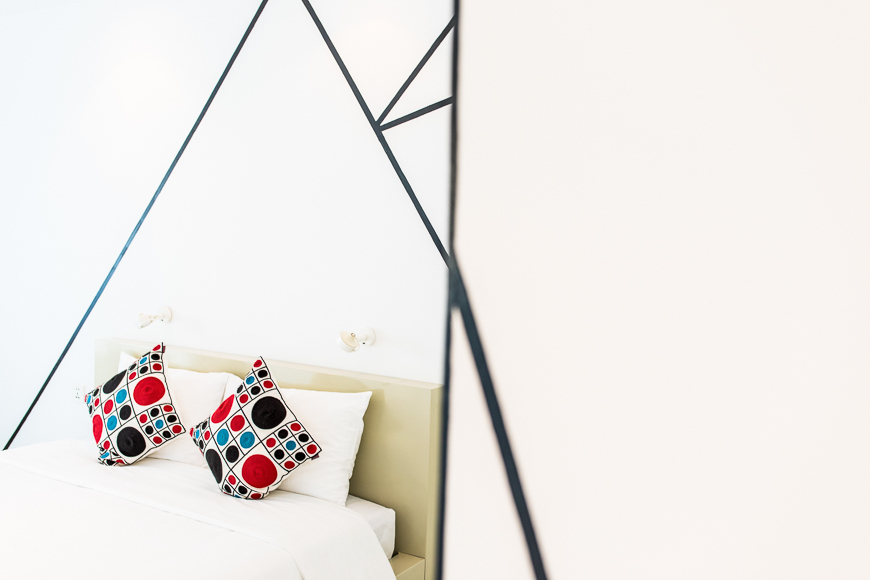 Thang Long Espana Hotel's Origami Room uses optical illusions and geometry to create an expansive and calming effect. White walls morph into delicate folds of paper, and black lines guide the eye around the space. The room's clean lines and intriguing angles will capture your imagination.
---
Best for culture buffs: Lost in Hanoi Room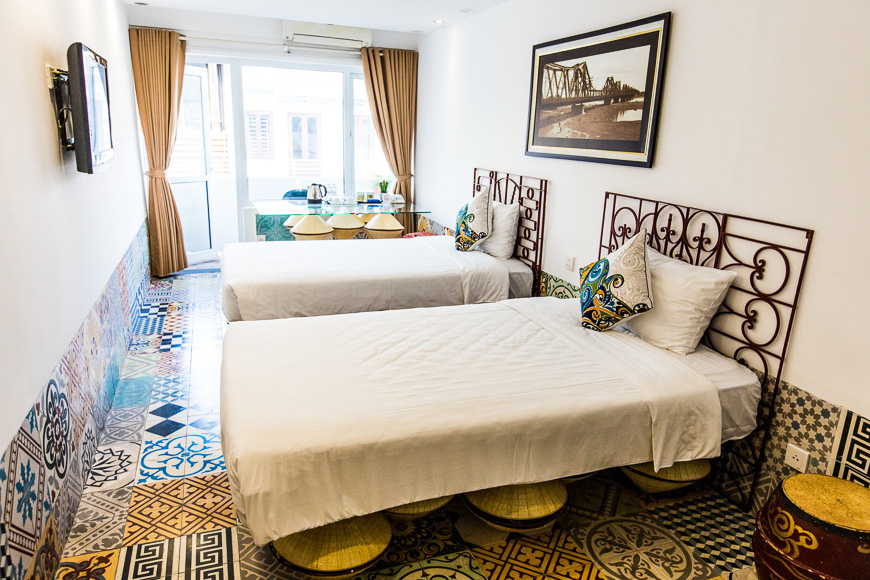 A true extension of the city, this room is full of quirky details pulled straight from the streets of Hanoi. The design is traditional yet contemporary, with lots of intriguing highlights, such as a patterned tiled floor, a hand-drawn Hanoi mural, and conical hat lamps.
---
Best for the kids: Red River Waves Room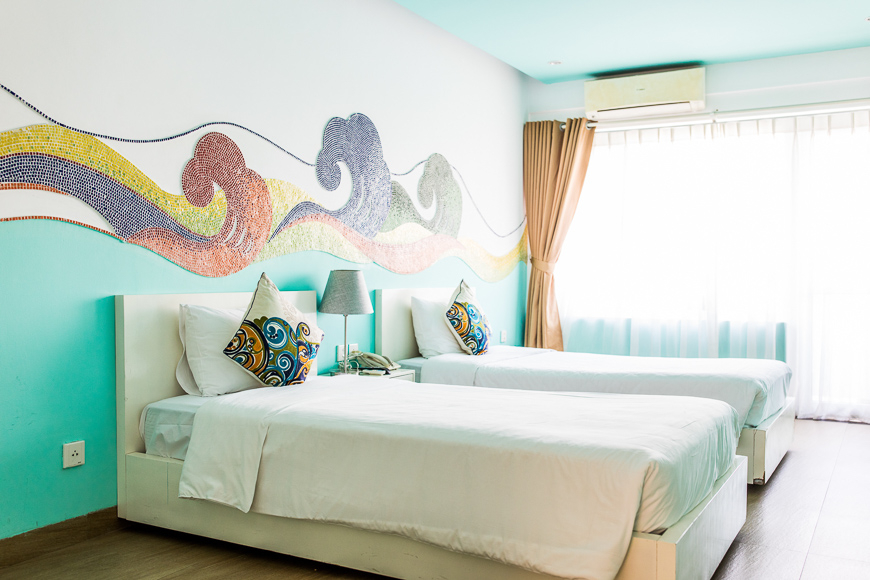 This twin-bed room is inspired by the Red River that flows through Hanoi. A colourful mosaic encircles the room, framed by white and turquoise walls. Artist Nguyen Thi Thu, who orchestrated Hanoi's mosaic wall for the 1000-year anniversary, also worked on this room, with tiles sourced from Bat Trang pottery village across the Red River.
---
Best for simple elegance: White Lake Room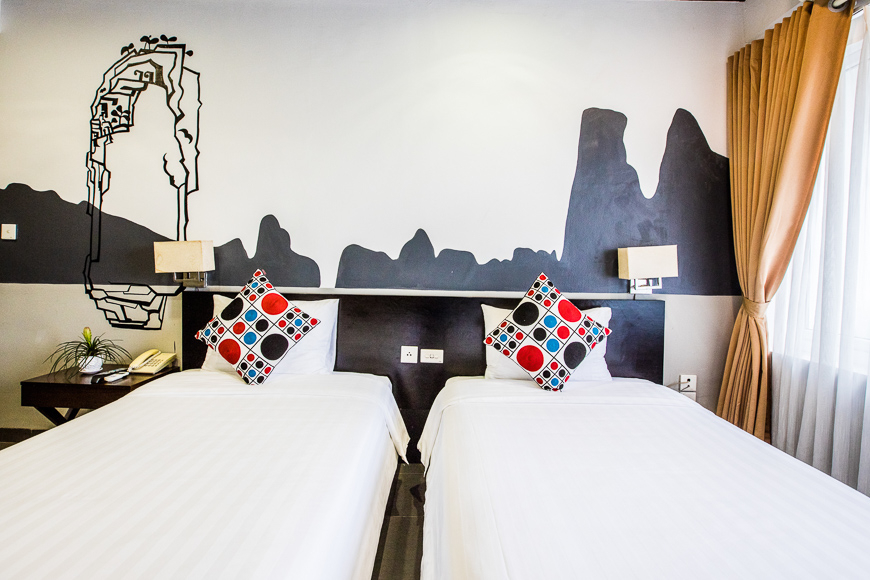 Transport yourself to the mystical waters of Halong Bay with a stay in this luxurious room. Artist Nguyen Doan Son managed to capture the magnificent outlines of Halong Bay's limestone karsts, with hand-painted murals and abstract drawings that cover the length of the walls.
For more, visit the Thang Long Espana Hotel website.
---