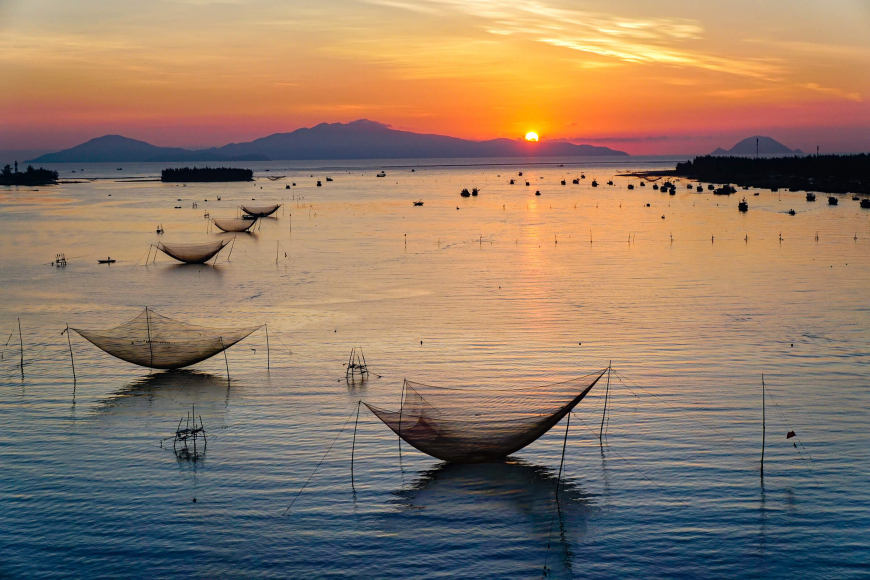 Hoi An is best known for its Old Quarter, where glowing silk lanterns dangle from the balconies of quaint yellow houses. It's a romantic getaway, a city so weighted with past and craft and myth that the very atmosphere seems thicker with it.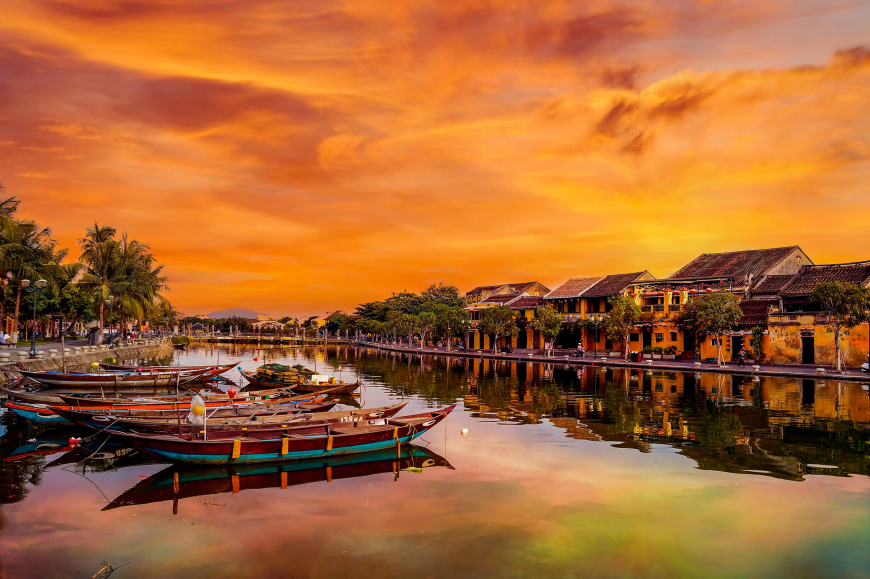 Because of its combination of charismatic culture with serene nature, Hoi An is a mainstay for wellness tourism. People come here to feel rather than to do, and the tourism industry has risen around this inclination. Beachside resorts are equipped with sumptuous spas and aromatic massages, and opportunities to delve into alternative holistic wellness abound. Don't skip out on the cultural exploration, but do make time for health and healing. These are some of the best beaches in Hoi An, and some of the best resorts to base your wellness trip from.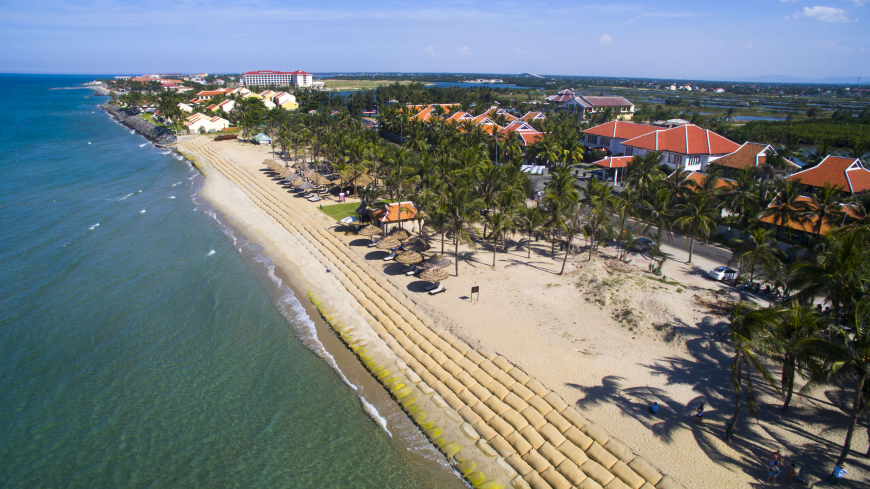 ---
Hoi An's Best Beaches for Wellness Travel
An Bang Beach
There are good reasons that An Bang is the most popular beach in Hoi An. Yellow sand stretching wide and long between the ocean and the coastal restaurants strikes a happy balance between scenic and well-serviced. The sun rises on one side of the beach and sets on the other, slowly illuminating and obscuring the thickets of evergreen trees that cluster between cafes.
A Bang is the most developed of Hoi An's beaches, but it's far from being the metropolis that characterizes Da Nang's beaches. There are no skyscrapers blocking the horizon line; nearly all the beachside cafes and restaurants are single-story structures. The beach is crowded in the late afternoon, which is actually part of its charm. Tourists and locals alike flock to An Bang an hour or two before sunset to eat and drink, mingle and lounge, and party. Bring your own picnic or hire a sun lounge from one of the coastal restaurants to wash the day off in the warm and calm water.
For a dose of adventure, rent a jet ski, a stand-up paddleboard, a surfboard, or even a parasailing experience from one of the stands at An Bang's main entrance.
Cua Dai Beach
Cua Dai was once the most popular beach in Hoi An, but a collective hospitality industry shift to An Bang has significantly decreased foot traffic and returned Cua Dai to its original state as a local fishing beach braced by steadfast restaurants and resorts. Cua Dai is now the place to go to escape crowds without compromising on access to restaurants and bars. While An Bang's options are rather Westernized, Cua Dai restaurants still sell local food at local prices.
The bottom end of Cua Dai sits at the intersection of three rivers. The back of the beach is framed by palm trees that provide the aesthetics of an organic border as well as the functionality of shade. Spread a blanket under the dappled shade of the palm leaves in the late afternoon to watch the local fishermen head to work. Their round woven basket boats are strewn across the beach during the day and come to life before sunset, each fisherman embarking on an evening journey to bring home dinner and income for the family.
Ha My Beach
Head a bit further north to Ha My Beach, where the wilderness still lives. Ha, My sits along the coastal road between Hoi An and Da Nang, just a few kilometers south of Ngu Hanh Son mountain. It offers the same vast expanse of white sand that has earned Da Nang's beaches an international reputation, without any of the touristic overdevelopment.
Ha, My has managed to remain an uncrowded and half-secret treasure of Hoi An. A handful of locals head here to swim in the early mornings and late afternoons, and it should be the first choice for travelers seeking serenity and solitude. The Four Seasons Resort has recently bought up a large strip of the 4-kilometer beachfront, but less-expensive boutique hotels and homestays with beachside views neighbor the resort, and anyone is welcome to lay out blankets and mats anywhere on the wide white sands.
---
Hoi An's Wellness Resorts
Victoria Hội An Beach Resort & Spa
Built-in a strange and fascinating combination of French, Japanese, Vietnamese, Portuguese, and Cham architecture, this 109-room resort is nestled between the De Vong River and a sumptuous stretch of Cua Dai beach. Walk up the stairs through the gate at the main entrance, the imposing red-tiled structure like a portal leading through the bounds of history and into the arms of luxury.
The rooms are tastefully decorated with cream and coffee-colored accents that compliment Hoi An's famous yellow walls. A shuttle bus runs regular trips into the Old Quarter for ease of access to tourism experiences. Wellness services include a spa, a sauna, a wide and gleaming swimming pool, and massage treatments using traditional Vietnamese, Thai, and Balinese techniques.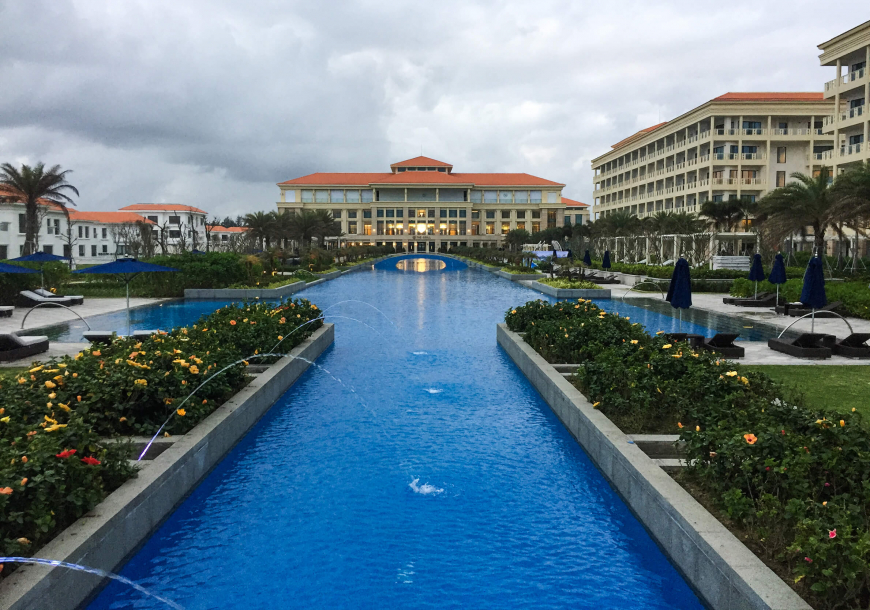 The Palm Garden Beach Hội An
This beachfront resort boasts perhaps the best location of any accommodation in Hoi An. The hotel grounds consist of five full hectares of a tropical garden, a green and blooming landscape hosting hundreds of species of plants. The thick gardens open up into a grass lawn that collides with a 220-meter stretch of Cua Dai Beach.
The rooms themselves are constructed with organic materials, allowing nature to seep indoors. It is exactly this combination of environmental architecture that makes Palm Garden Beach Resort stand out from other luxury homestays. Wander through the tropical landscaping towards the 969 square-meter outdoor pool surrounded by greenery, to the deluxe spa facilities, or down to a lounge chair to soak up the sun on the resort's private beach.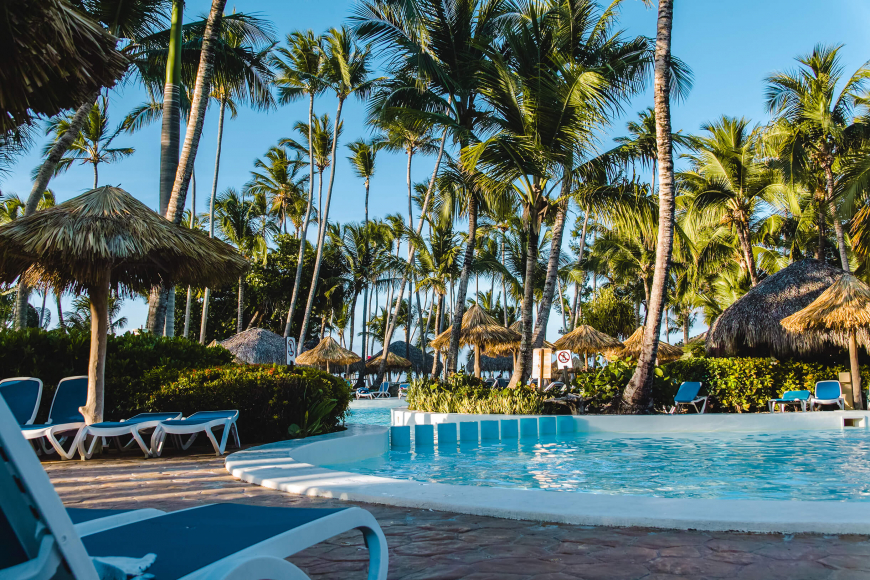 Almaty Hoi An Wellness Resort
For a retreat center in the city, head to Almaty Hoi An Wellness Resort in the very heart of the Ancient Town. Designed explicitly for wellness tourism, every stay in the 139-room resort comes with a complimentary experience at the largest resort spa in Hoi An. The Wellness Retreat Package includes three wellness meals and fresh juices per day, daily 90-minute massages, and daily guided yoga and Tai Chi classes.
The atmosphere of the property is invigorating and healing. The rooms circle a swimming pool bordered by towering palm trees and tropical foliage. A Japanese garden with a large Koi pond can be found in the heart of the grounds, designated for mindfulness and meditation.
Allegro Hoi A – Little Luxury Hotel & Spa
The Allegro is Hoi An's upscale answer to the traditional Hoi Anesthetic. Tiled floors, tiered French balconies, and curved roofs echo the architecture of the Ancient City just outside the hotel doors. Several tourist destinations like the Japanese Covered Bridge are located just meters away. The Old Quarter of Hoi An is truly the "backyard" of the Allegro, making it the perfect destination for travelers who want to focus on wellness and relaxation while still having ease of access to cultural institutions.
The interior of the resort masterfully elevates classical Vietnamese architecture and design, from bamboo and rattan furniture to displays of cultural artworks and handicrafts like ceramics and paper fans. Private balconies, bathtubs, spa access, and steam rooms are included with every room. The front desk provides babysitting services and 24-hour hotel access to ensure maximum ease of experience, with every element of wellness tourism at your fingertips.