Every other year, the city of Huế stages a magnificent festival. On stage, along the Perfume River and in the streets, the city celebrates its legacy as Vietnam's imperial capital and the home of its last feudal dynasty. This year the Huế Festival kicks off on April 27. With performers coming from all over the world, and a packed line-up of exciting events, Huế Festival 2018 promises to be the best yet. Here's your guide to this six-day spectacle of arts, culture and history.
---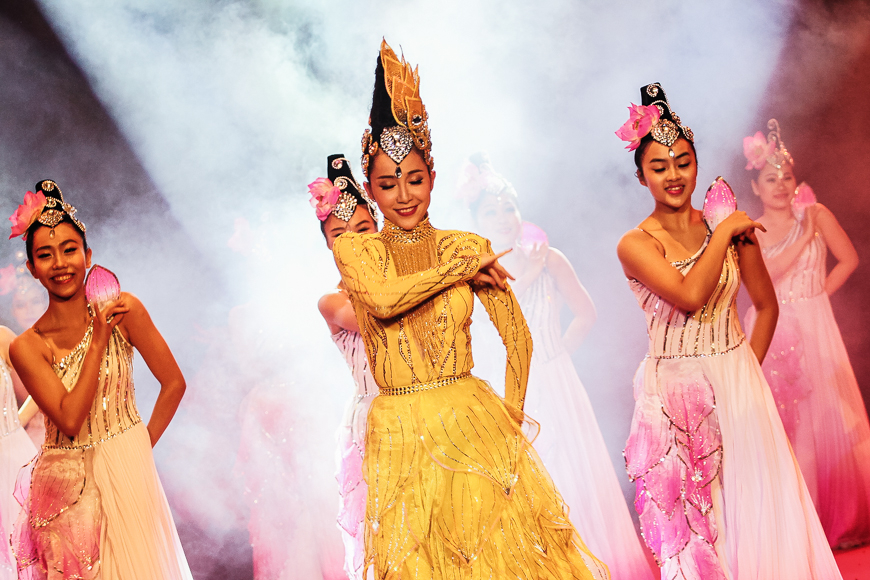 Theme: "One Destination – Five World Heritages"
On its 10th year, the Huế Festival is highlighting the city's impressive record of five UNESCO World Heritage listings: The Complex of Huế Monuments, Huế Royal Court Music, Nguyen Dynasty Woodblocks, Nguyen Dynasty Imperial Archives and Poetry on Huế Royal Architectural Works. The festival program for 2018 features 12 major shows and 60 performances. More than 800 Vietnamese artists are involved, and 441 traditional and contemporary artists from 19 countries and territories will show their talents onstage in Huế.
---
Highlights
If you're in Huế from April 27 until May 2, here's a list of festival highlights you won't want to miss. Aside from these, a variety of superb traditional and contemporary art performances will take place inside the Imperial Citadel, An Dinh Palace and at other non-ticketed venues within the city.
Opening ceremony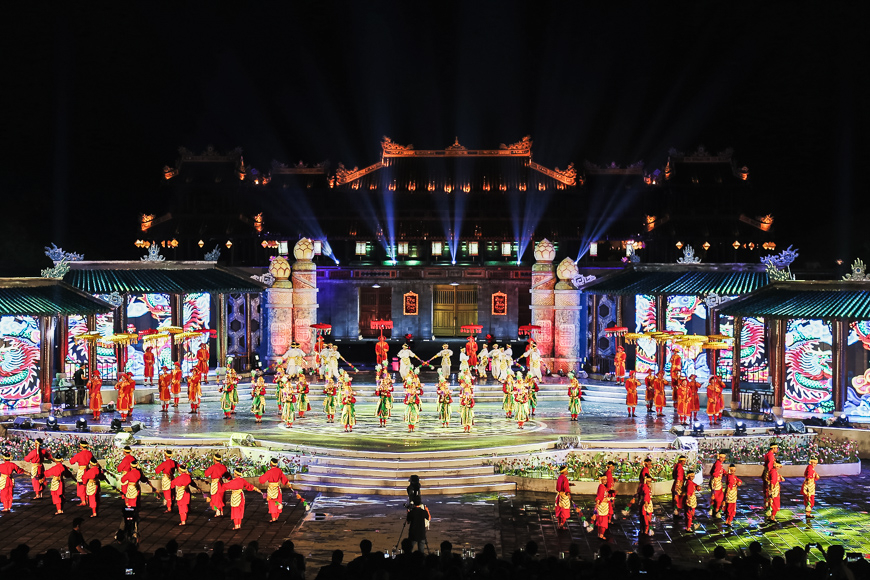 The opening ceremony is always a spectacular show, presenting the theme of the festival through music and dance. Equally cinematic, the Closing Ceremony will be held at the same spot on May 2 at 8pm.
Where and when: Noon Gate Square, 8pm on April 27
'Hue Royal Inspiration' program
This key show tells the story of the five UNESCO-recognized heritages and the imperial city during the 19th century. It will be a creative collision of poetry reading, music & dance with sound and light effects.
Where and when: Imperial Citadel, 7pm on April 28 & 30
Ao Dai fashion show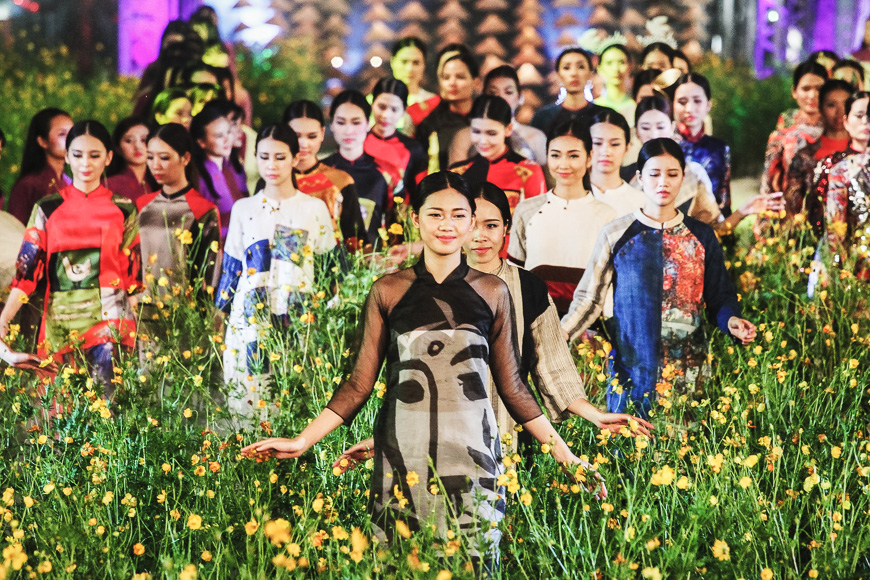 Taking inspiration from Huế folk art and Vietnamese silk, top local fashion designers will reimagine the ao dai – Vietnam's iconic national dress in a stylish show.
Royal banquets
Vietnamese culinary artisans will prepare a series of royal feasts. Join one of these elaborate meals and feel yourself transported into the past.
Where and when: Duyệt Thị Đường Royal Theatre, Imperial Citadel, every evening at 7:30pm
'Echoes from the Perfume River'
The city's fabled Perfume River will make a watery stage for a series of artistic performances after dark.
Where and when: Trinh Cong Son Park, 8pm on April 30
'Cultural Colours' street performance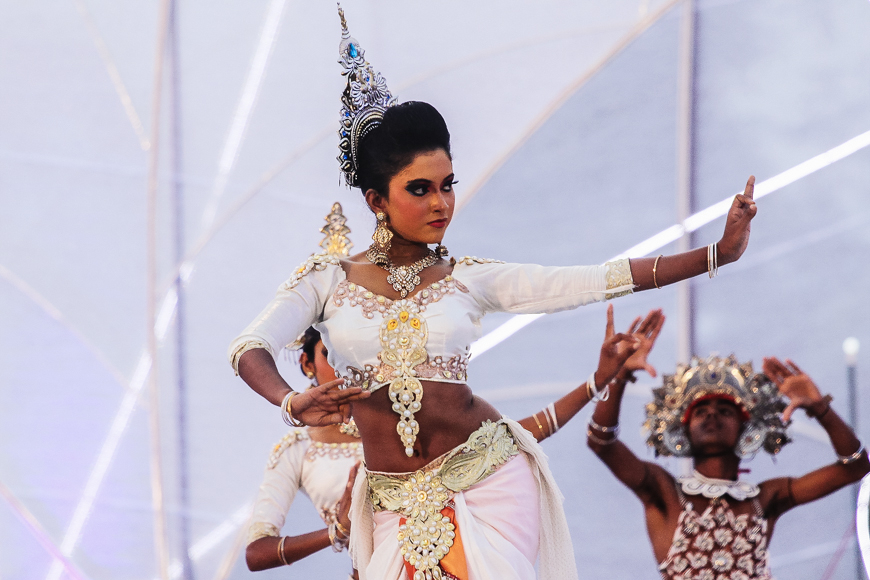 Local and international art troupes put their best foot forward in the streets of Huế. Catch a lion dance performance from Okinawa Prefecture and "De Steltenlopers van Merchtem" (The Royal Stilt Walkers of Merchtem) from Belgium.
Where and when: Along two main routes in the city centre, at 3:30pm from April 28 to May 01
---
Other activities
In between the main programs, there are plenty of side events and sporting activities to keep you entertained. Take your pick from these below.
Musical performances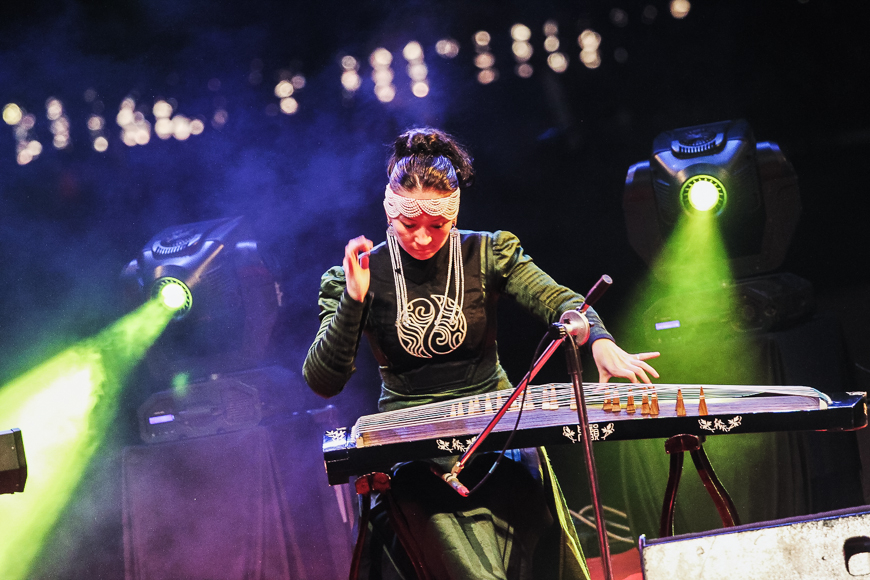 For a sampling of Vietnamese music and vocal talent, catch Trịnh Công Sơn's Music Concert (8pm on April 28) at Phu Van Lau Park; Huế's Love Song Concert (7:30pm on April 29) at the Provincial Culture & Information Center; or the National Competition of Ritual Singing (Chầu văn) (April 26 to 28) at the same venue.
International art troupes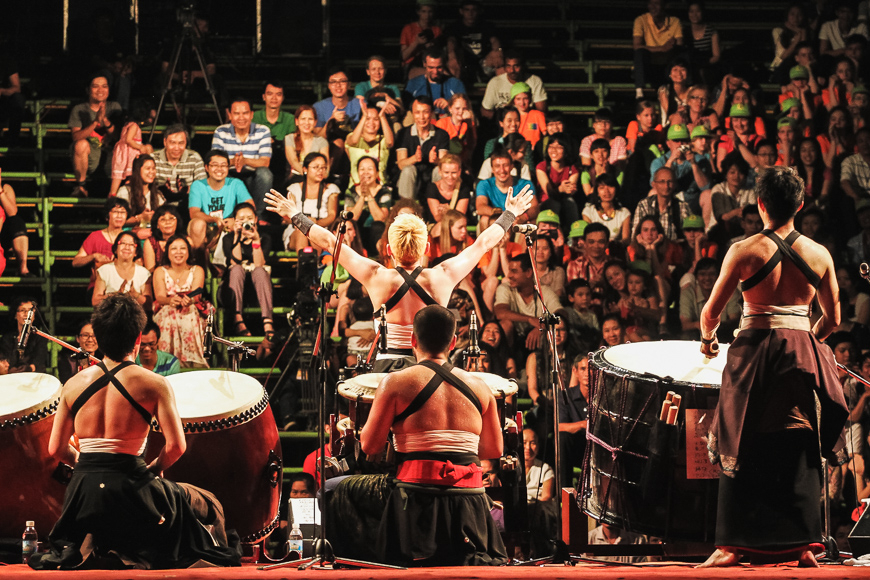 One high-energy component of the Huế Festival are the presentations from around the globe. Performers from Korea, Thailand, Mongolia, Sri Lanka and 15 other nations will take the stage to share their culture with audiences in Huế. Keep an eye out for contemporary acts, such as French acapella beatbox group Berywam and Pambil –- a drumming band from Columbia.
Displays and exhibitions
If you're an art lover, you might want to spend a few hours with the exhibits staged specially for the Huế Festival. The displays of Imperial antiques, Bat Trang ceramics, and bonsai from Vietnam's three regions are good places to start.
Outdoor gatherings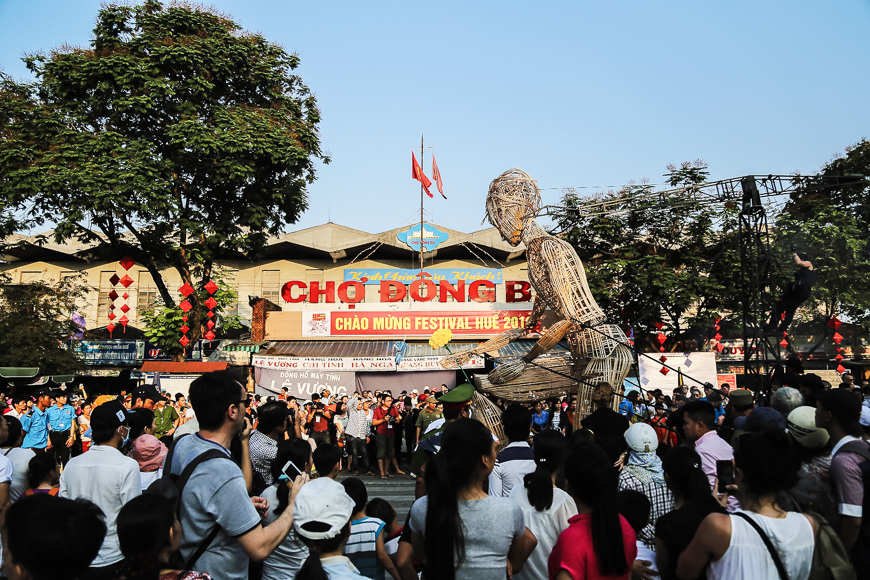 If you're in the mood, hop on a bicycle to check out events taking place in villages surrounding Huế. In Huong Thuy town nearby, a 'Rural Market on Festive Days' will be held at Thanh Toan Bridge. Elsewhere, there will be sampan races, human chess competitions, and more.
---
Coming for the festival? Here are some useful tips for your trip.
Where to Stay
Huế is a beautiful city with many accommodation options, from romantic art-deco mansions along the river, to friendly family-run guesthouses. If you're coming for the Huế Festival, here's a list of areas to consider.
Pham Ngu Lao – Chu Van An – Vo Thi Sau area, Huế - These areas are all close to the night market and many cafes and restaurants are in walking distance.
Le Loi – Doi Cung area by the Perfume River, Huế - This part of Huế has lovely sidewalks along the river, as well as some colonial buildings.
Thuan An beach, Thuan An town, Phu Vang district (15km from Huế) - If you prefer to stay by the beach and just come into town now and then, Thuan An beach has several options for you.
Lang Co beach, Phu Loc district, (65km from Huế) – Lang Co is home to upscale resorts, golf courses and spa retreats. The drive to Hue takes less than an hour.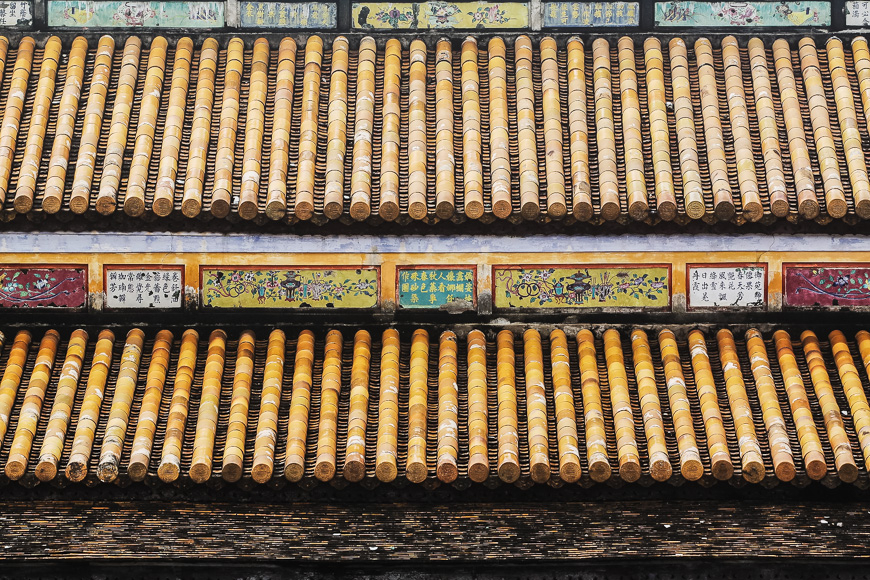 ---
What to eat
During your stay, don't miss the Huế International Gastronomy Festival and Vegetarian Food Court themed "Friendly environment – happy life." Apart from this, here are few must-try dishes.
Bún bò Huế - Huế style rice vermicelli with beef
Try it: Tran Cao Van – Hanoi St.
Bánh khoái - Fried pancake made of rice flour stuffed with pork, shrimp, diced green onion, and bean sprouts
Try it: Hong Mai restaurant or Lac Thien restaurant, Dinh Tien Hoang St.
Bánh bèo – nậm - lọc – These are typical authentic Huế dishes
Try it: Hanh on Pho Duc Chinh St., Ba Do in Nguyen Binh Khiem St., Hang Me on Vo Thi Sau St., or Chi on Le Viet Luong St.
TIP: Street food lovers should wander over to Mai Thuc Loan street and Huế Night Market; while vegans can check out Bo De restaurant on Le Loi street and San May restaurant, on Thanh Tinh street.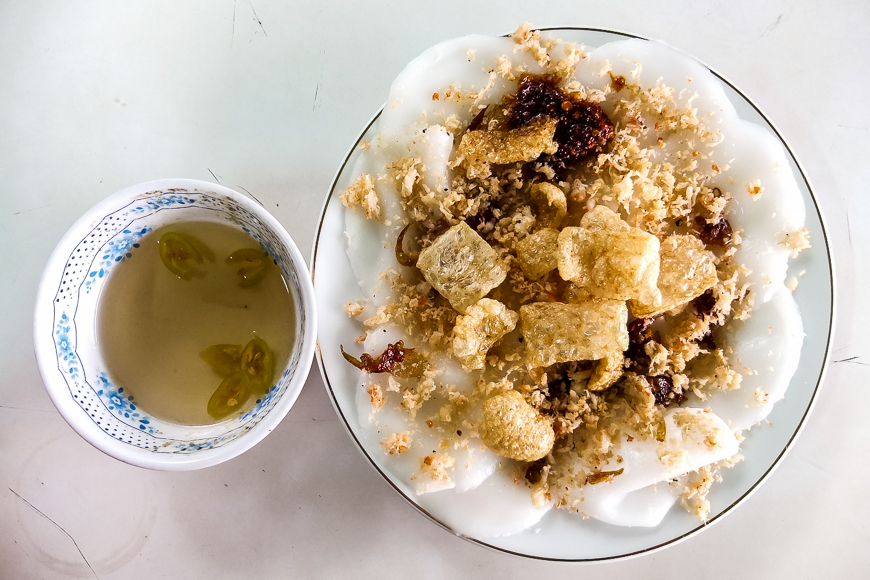 ---
Transport to Huế
Getting to Huế is simple and easy for travellers. The city has its own domestic airport, and it's also possible to land in the international Danang Airport two hours away, and complete the trip by car, bus or train.
By plane: Vietnam Airlines and Viet Jet Air have direct flights from Hanoi and Ho Chi Minh City to Huế. Jetstar Pacific Airlines offers direct flights from Da Lat and Ho Chi Minh City.
By train: Several trains a day arrive Huế city from the north and south. These are run by Vietnam Railways. Check http://dsvn.vn for timetable and fares.
By bus: Open buses are operated by Sinh Tourist and Hung Thanh. Both have booking offices in major cities throughout Vietnam.
---
Hotlines
Tourist information helpdesk: 02 34 3828288 or 02 34 3501111
Hue Festival Centre: 02 34 3823591
---