A modern-day pioneer, photographer Ryan Deboodt is one of the few people in this world who has discovered the extraterrestrial right in our own biosphere. His drone video gone viral of the recently opened Han Son Doong caves in Phong Nha Ke Bang National Park revealed an almost 'alienesque' world complete with its own localised climate. Deboodt is one of the very few individuals in the niche of cave and adventure photography scoping out some of the last frontiers on our planet. The roving adventurer shares his insights on his otherworldly encounters deep in the wilds of Vietnam.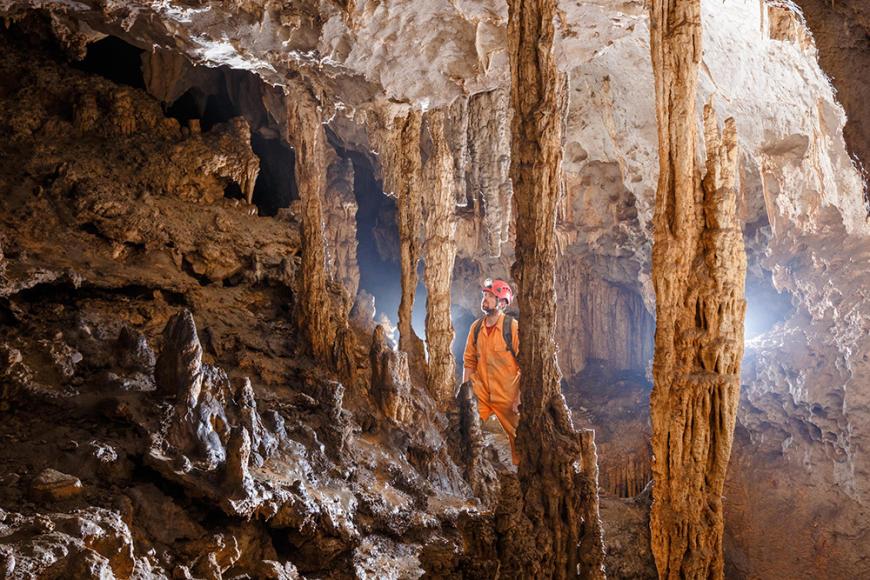 What inspired you to become a photographer?
I was always interested in photography from a young age and did it as a hobby for many years, documenting my travels around the world. I then started finding more remote, exotic locations and I find it fascinating to photograph these places to show to the world.
Why specifically have you pursued cave/adventure photography?
Caves are one of last unexplored places on earth. It is a thrilling experience to go where no one else has been before, let alone photograph that place.
How did you come to learn about Vietnam and explore the caves?
I moved to Vietnam in 2011 due to my wife's work and that's when my life long love affair started with Vietnam and especially Phong Nha-Ke Bang National Park.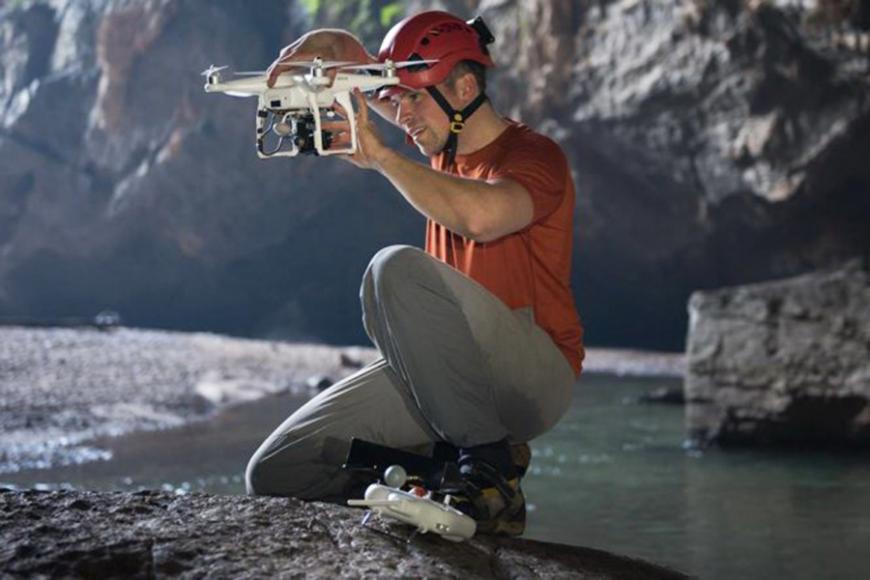 Since your first visit to Phong Nha Ke Bang National Park, how many times have you visited? What has changed? What has stayed the same?
I first visited Phong Nha Ke Bang National Park in 2011 and have been there approximately 20 times since then. The national park itself has pretty much stayed the same but the town Phong Nha has changed tremendously. When I first came there was very little tourist infrastructure and now it is full of hotels, restaurants and shops catering to local and foreign tourists.
Why do you think Vietnam is a great destination for adventure travellers?
Vietnam is full of possibilities for adventure travelers, with world class caving in Phong Nha-Ke Bang, canyoning in Dalat and stunning trekking in the north just the name a few. The best part about Vietnam is it is easy to get off the beaten trail and that is where the adventure truly starts.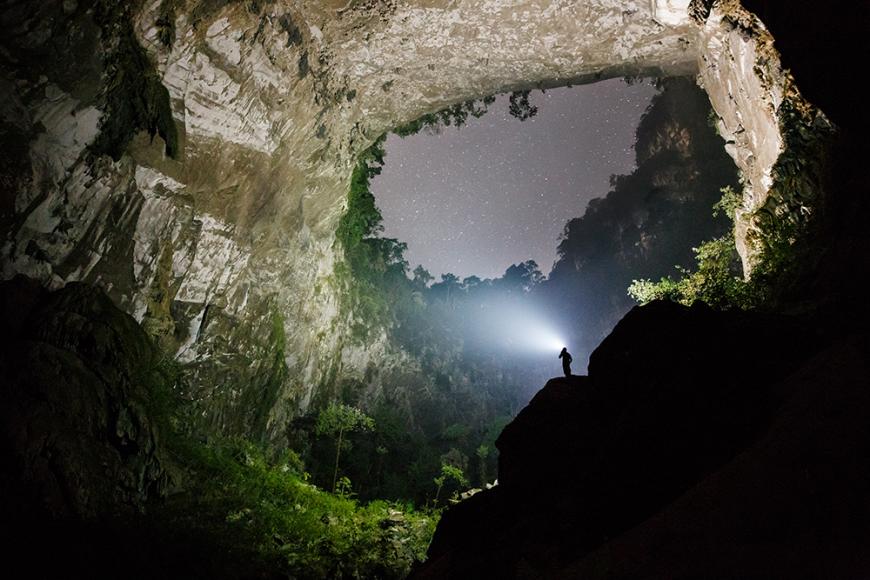 I usually try to visualize photos that I want to capture before heading off on a big trip and looking at the stars outside of the second doline in Hang Son Doong was one of those photos. Lucky for me, the sky was clear this night so I headed out with my friend, David Lloyd. We crossed the jungle that is growing at the bottom of the second doline to reach this location and stayed for hours photographing.
Beside Hang Son Doong, is there another hidden gem you would recommend visitors to check out in Phong Nha Ke Bang?
My second favorite cave in Phong Nha-Ke Bang has to be Hang Va. This cave truly feels otherworldly. It is full of crazy, alien looking speleothems (cave formations).
What has been the most memorable discovery on your journeys throughout Vietnam?
One of my greatest moments in Vietnam happened while in Phong Nha-Ke Bang National Park when we came across a family of red-shanked douc langurs. These are some of the most beautiful and colorful primates in the world and it was a great honor to be in the presence of these animals. Sadly, these very rare primates are also endangered and need as much protection as they can get.
What do you think is the lasting charm that Vietnam has as a destination?
For me, the reason I come back time and time again is the stunning nature and wildlife that Vietnam has to offer. I'm also always surprised how friendly the Vietnamese are, especially the more remote you go.
As a seasoned traveler, do you have any tips to share for those coming to Vietnam for the first time?
Plan but prepare for the unexpected. Don't be afraid to venture off the beaten path and just go with the flow.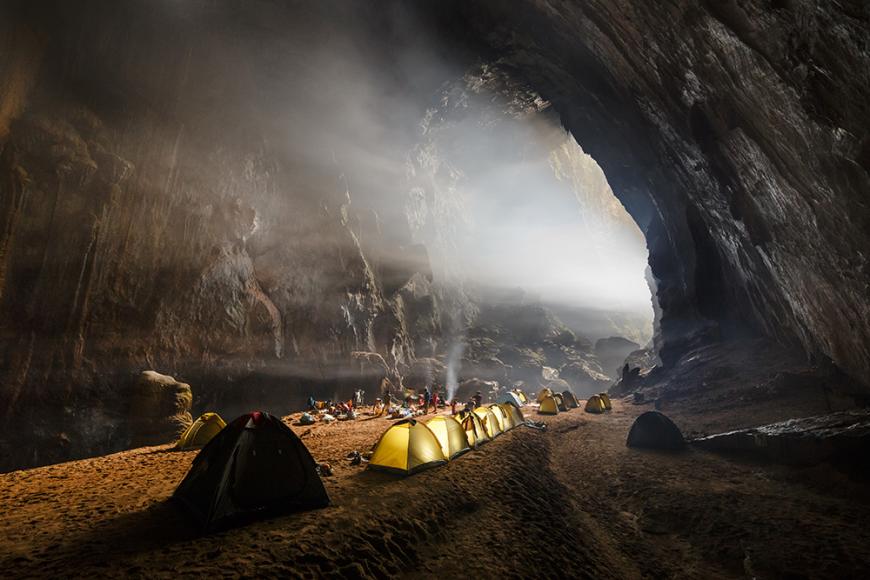 It was my first night ever in Hang Son Doong and I couldn't believe the scene unfolding in front of me. We were camped near the first doline which was letting in a bit of light as well as clouds that would blow through the cave. I put lights inside the tents to illuminate them and photographed this magical place.