Hanoi will simultaneously surprise, charm and chew you up. Founded along the Red River, Hanoi was named Thang Long (soaring dragon) by Emperor Ly Thai To in 1010. Over a thousand years of war, natural disasters and new administrations, the city grew from swamplands into the charismatic capital it is today. Take in details of the ancient architecture, battle the barrage of millennials on motorbikes and drink fresh bia hơi in the Old Quarter. Here are 11 must-see stops in Hanoi.
---
Ho Chi Minh Mausoleum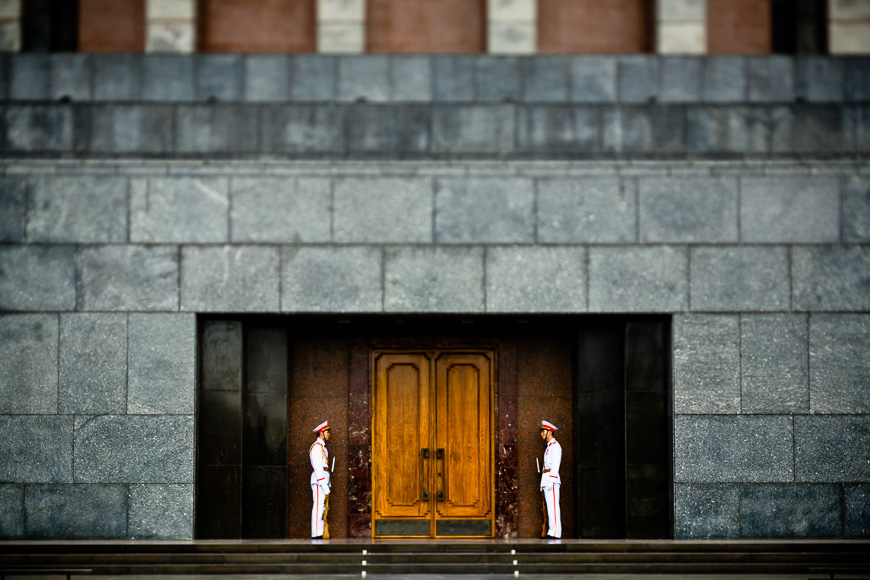 This commanding construction was built from 1973 to 1975 to house the embalmed body of Vietnam's greatest political leader, Hồ Chí Minh. Visitors and Vietnamese queue for hours every morning to pay their respects to the cadaver, dressed in a khaki wardrobe and encased in a glass sarcophagus.
Admission: 35,000 VND
Hours: 8am - 11am, Tue-Thu, Sat-Sun (December to September) last entry at 10:15am
Address: So 1, Hung Vuong, Dien Bien, Ba Dinh
---
One Pillar Pagoda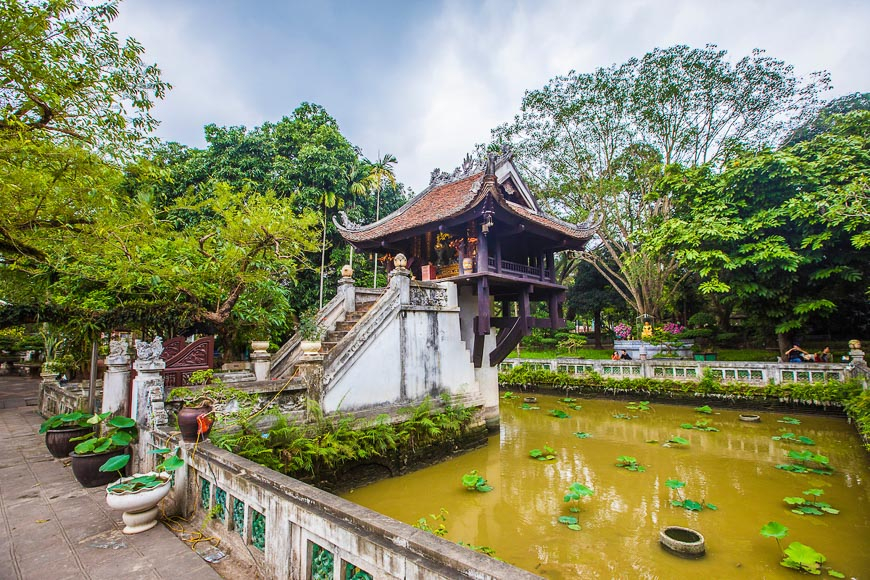 This Buddhist wooden pagoda was built in the middle of a lotus pond on a single stone pillar by the Emperor Ly Thai To in 1049. Archives suggest it was built in honor of the Goddess of Mercy, who answered the Emperor's prayers for a male heir. The structure is designed to resemble a lotus flower blossoming from muddy waters, a symbol of purity in Buddhist philosophy.
Admission: 25,000 VND
Hours: 8am - 11:30am everyday, and 2pm - 4pm, Tue-Thu, Sat-Sun
Address: Chua Mot Cot, Doi Can, Ba Dinh
---
The Old Quarter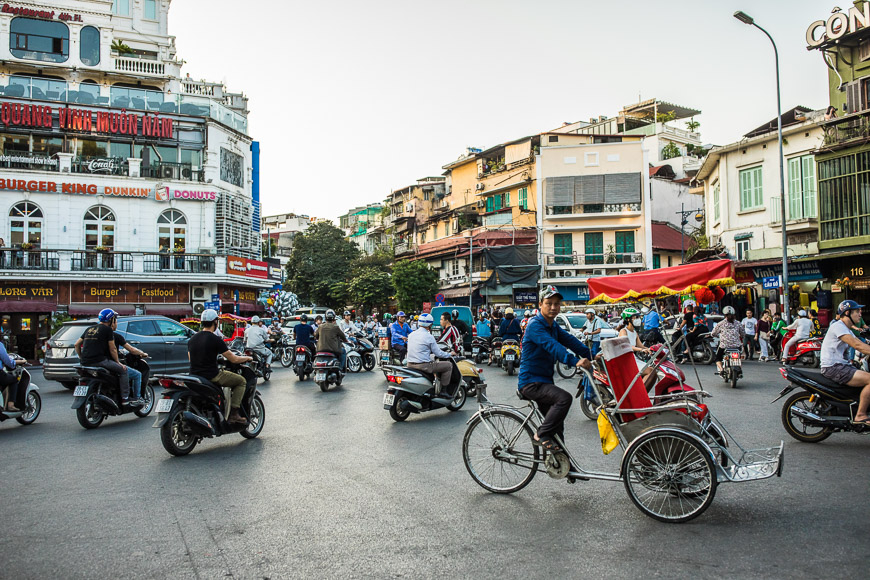 Hanoi's historic Old Quarter is a single square kilometre comprised of 36 streets. Since the 15th century, each street has been home to artisans and craftsmen who traded in the specific merchandise for which their street was named. Today, the charm of these streets still remains. Prepare to marvel as you wander from silver street to bamboo street, silk street to decoration street, all within a stone's throw of each other.
TIP: At night, head down to bia hơi corner (the intersection between Ta Hien and Luong Ngoc Quyen) to sample sensational street food and bargain brews.
Admission: Free
Hours: 7am to midnight
Address: North of Hoan Kiem Lake
---
Hanoi Opera House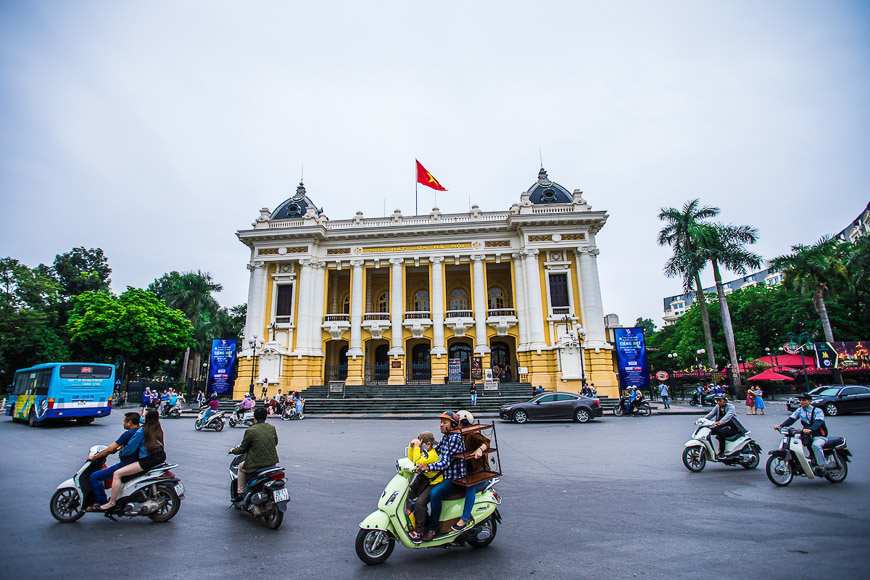 Constructed at the turn of the 20th century, this beautiful colonial building is the largest theater in Vietnam. After nearly 100 years of operation, the Opera House was carefully refurbished in 1997 and equipped with state-of-the-art facilities. Today the venue attracts renowned performers, productions and musicians.
TIP: Culture lovers should book tickets to see 'My Village' at the Opera House. This impressive showcase combines acrobatics, traditional dance and music.
Admission: 300,000 VND
Hours: Check the website for performances
Address: So 01, Trang Tien, Hoan Kiem
---
Vietnamese Women's Museum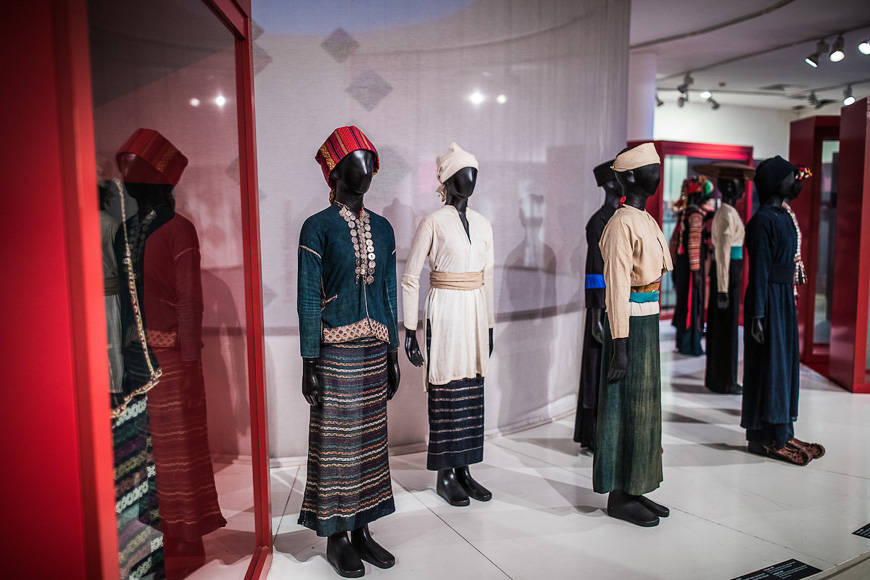 The Vietnamese Women's Museum is one of the most modern museums in Vietnam. Housing a series of excellent exhibitions presenting artefacts, costumes, crafts, memoirs,and photographs from the past 100 years, the museum reveals the pivotal role of Vietnamese women in their country's history and society.
Admission: 30,000 VND
Hours: 8am - 5pm, Tue-Sun
Address: 36 Ly Thuong Kiet, Hang Bai Ward, Hoan Kiem
---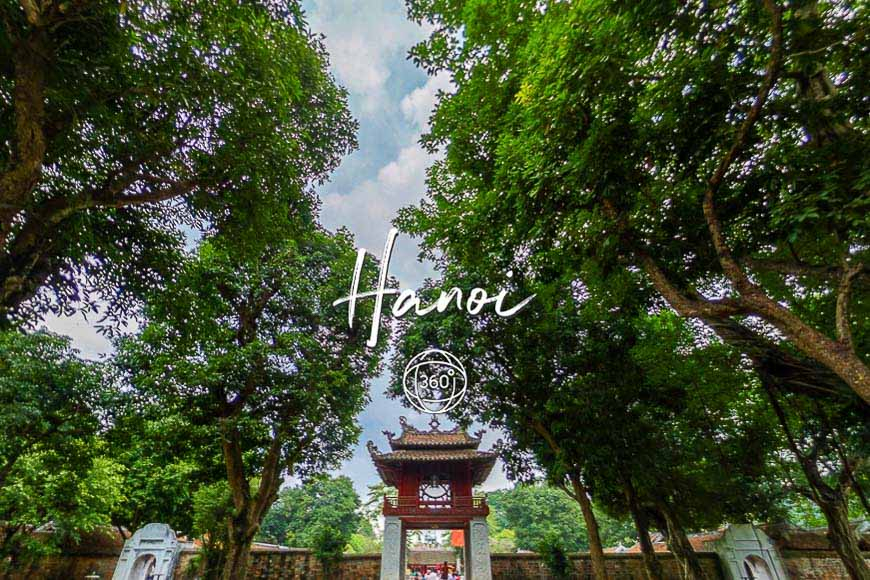 ---
The Water Puppet Theatre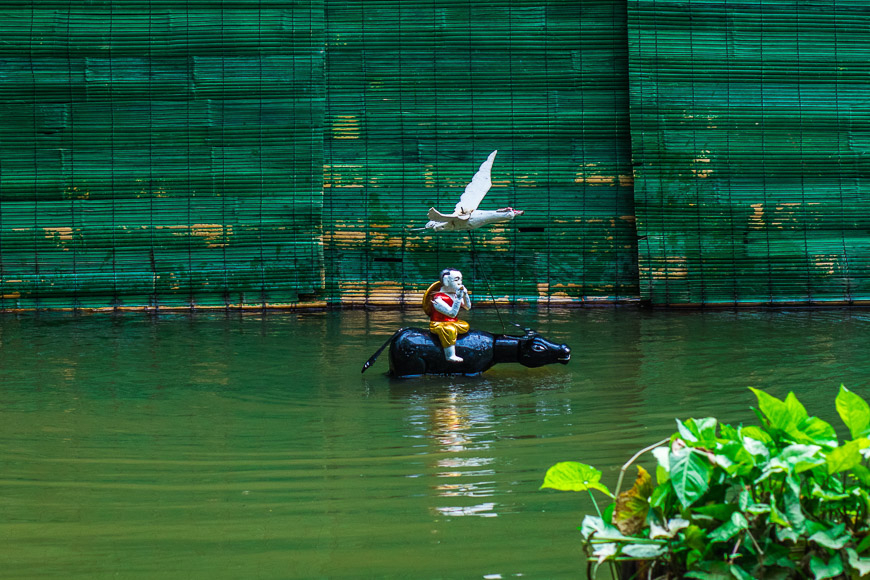 Dating back to the 11th century, water puppet performances are ideal for light entertainment and insight into Vietnamese folklore. Wading around in waist-deep water holding bamboo poles, puppeteers operate the lacquered wooden characters from behind a screen, reenacting scenes from rural village life.
Admission: 100,000 VND
Hours: 3:30pm, 5pm, 6:30pm, 8pm, 9:15pm every day, and an additional performance on Sundays at 9:30pm
Address: 57b Dinh Tien Hoang, Hoan Kiem
---
Hoan Kiem Lake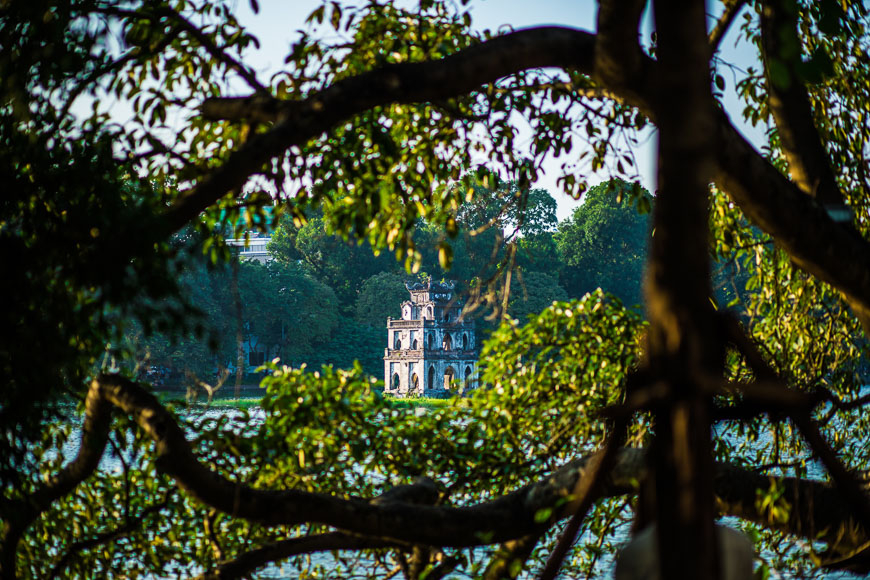 Legend says Emperor Ly Thai To was gifted a magical sword by a giant golden turtle who lived in the lake in order to defeat the Ming dynasty. Once victorious, Ly Thai To gave the sword back to the turtle who dove down to return the sword to the gods. Hoan Kiem Lake is admired for its beauty as well as insight into the daily life of Hanoians. Watch locals practicing their daily exercise and Tai Chi routines in the gardens by the water's edge.
Admission: Free to the general public
Hours: Open all day
---
---
Ngoc Son Temple
The Ngoc Son Temple, or The Temple of the Jade Mountain, is situated on a small tree-sheltered island on the north side of Hoan Kiem Lake. Connected by a stunning scarlet bridge, this classic Vietnamese structure was built in honour of the intellectual scholar Saint Van Xuong, and national hero General Tran Hung Dao. In 1884, the Confucian scholar made a series of renovations to the site, including adding parallel sentences (câu đối) or word puzzles to the walls.
Admission: 20,000 VND
Hours: 7:30am - 5:30pm, every day
Address: Hoan Kiem Lake
---
Temple of Literature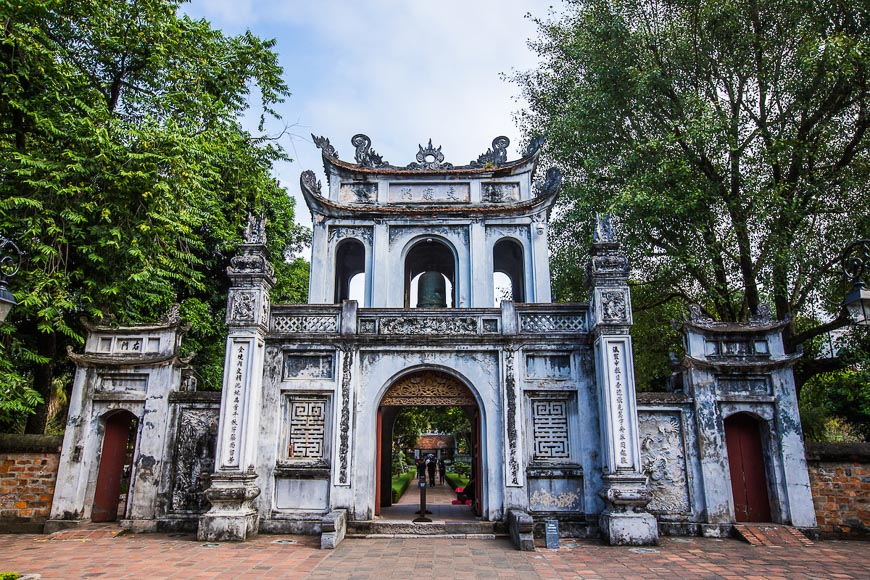 Built by Emperor Ly Thanh Tong during the Ly dynasty, the Temple of Literature (Văn Miếu in Vietnamese) was erected in honour of the philosopher Confucius and his disciples in 1070. In 1076, it became home to Hanoi's first university, Quốc Tử Giám. The site is one of the oldest in Hanoi and a national symbol of Vietnamese education and architecture. Today, the temple houses five court yards, records of Vietnamese scholars, and statues of turtles which are said to bring students good luck in their exams.
Admission: 30,000 VND
Hours: 8am - 5pm, from November until March; 7:30am - 6pm for the rest of the year, Tue-Sun
Address: 58 Quoc Tu Giam, Dong Da
---
Museum of Ethnology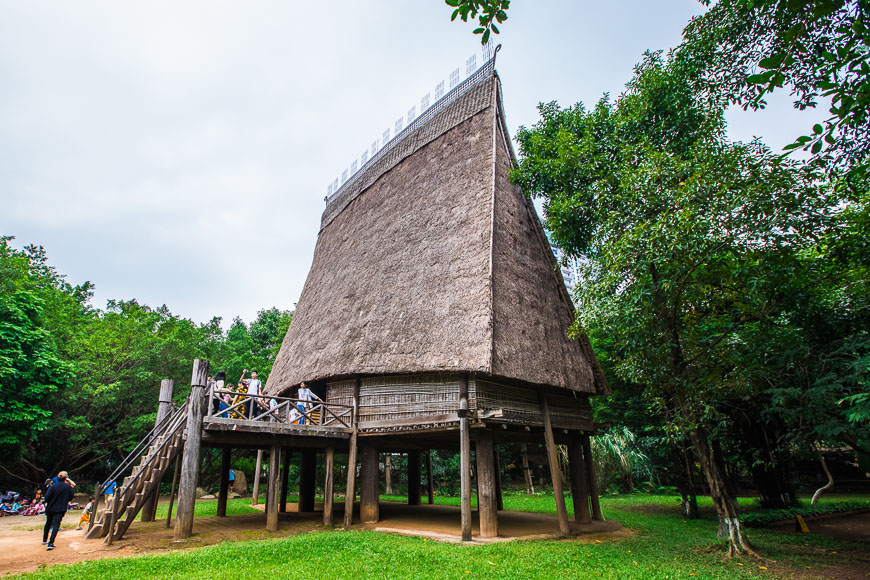 This amazing museum examines the everyday life of Vietnam's 54 ethnic minorities. Designed by ethnic Tay architect Ha Duc Linh and French architect Veronique Dolfus, the museum hosts three main exhibition areas. Exhibitions display cultural costumes, handicrafts, videos and artefacts; while the outdoor space showcases impressive life-size replicas of ethnic architecture.
Admission: 40,000 VND
Hours: 8:30am - 5:30pm, Tue-Sun
Address: Nguyen Van Huyen, Nghia Do, Cau Giay
---
Saint Joseph's Cathedral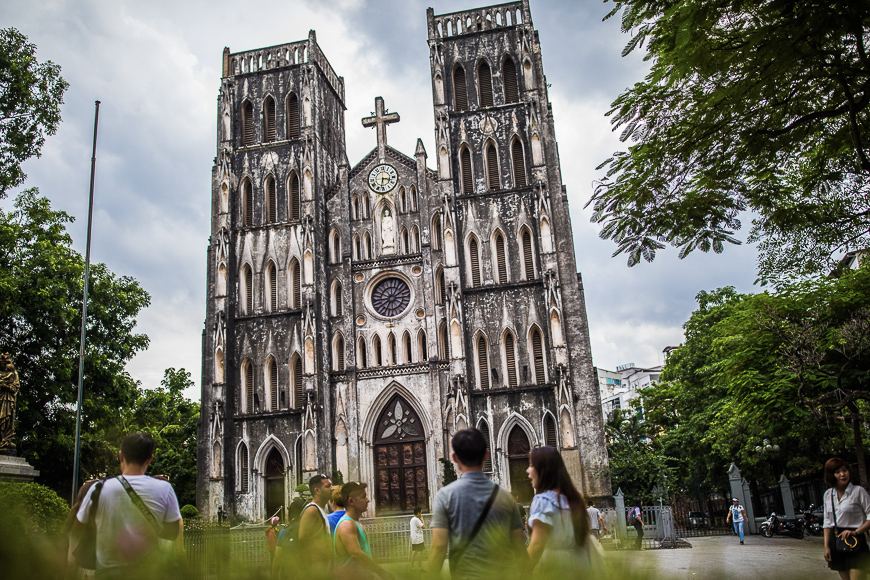 Saint Joseph's Cathedral (also known as Hanoi Cathedral), was built on the site of the Bao Thien Tower, which was the most famous landmark in the capital during the Ly Dynasty. The architect was inspired by the Neo-Gothic style of the Notre Dame de Paris. When visiting, expect to see a multicultural crowd of worshippers and plenty of Vietnamese newlyweds having romantic photo shoots.
Admission: Free
Hours: 8am - noon, 2pm - 6pm, every day
Address: 40 Nha Chung, Hoan Kiem
---
Want more Vietnam travel ideas? Sign up for our newsletter to receive our best stories in your inbox.