Phu Quoc is a triangle-shaped island in the south of Vietnam, home to striking white-sand beaches and delightfully fresh seafood. Vietnamese know Phu Quoc mainly for its high-quality fish sauce and aromatic black peppers.
The fishing village vibe is still found in many pockets of the island, where brightly painted boats bob in the water against a backdrop of tall coconut palms. In recent years though, Phu Quoc has caught the attention of sun-seeking travellers who can't get enough of its warm waters and coastal scenery. Here are some of the best reasons to visit.
---
Beaches from big to small

Phu Quoc is really one large island (the largest in Vietnam actually) plus 21 smaller islets. Be sure to hire a boat or join a tour to go snorkeling off the An Thoi archipelago in the south, where sparkling beaches and underwater reefs await. On the main island, there are countless beaches to choose from, depending on your preference.
Bai Sao is a favourite stretch of sand with public and private areas, catered to by local restaurants serving cold coconuts and grilled seafood. If you prefer peace and quiet, head to Vung Bau on the western coast, where you can have a spot all to yourself. Ong Lang is a long pristine beach perfect for families, Ganh Dau beach is a secret spot in the north of the island, and Bien Ba Keo is best for sunset-watching. Take your pick.
---
Seafood feasting

The rich waters surrounding Phu Quoc are an important source of livelihood for fishing families on the island. Many fishermen catch anchovies that are carefully processed into the island's famous fish sauce.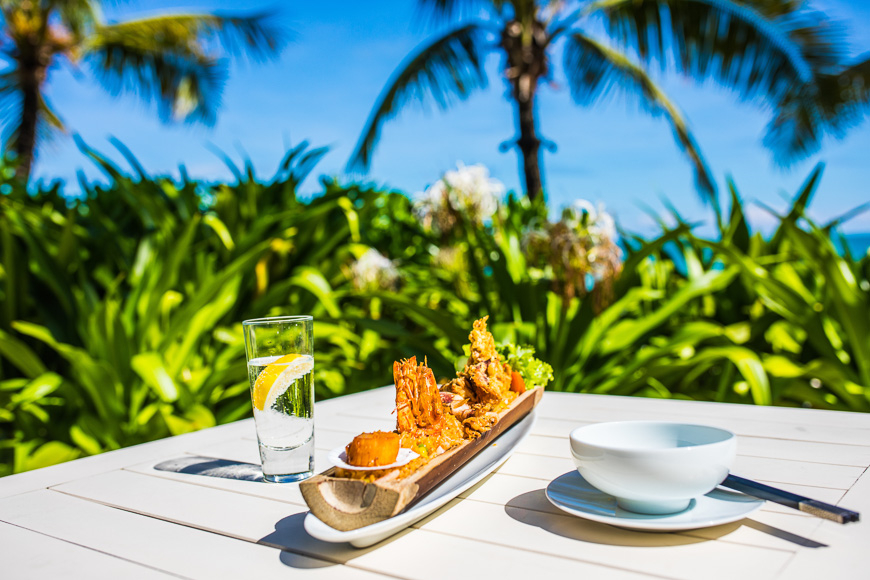 Visitors also benefit from the abundance of the sea when staying on Phu Quoc. Take advantage during your trip with lunch in a floating restaurant out on the water, and visit the buzzing night market for a unforgettable dinner of barbecued seafood.
---
Sun World cable car

Hon Thom or Pineapple Island is connected to the mainland by an eight-kilometre cable car, one of the longest in the world. Don't leave Phu Quoc without taking this spectacular ride, which lasts about 15 minutes one way. The Sun World Cable Car has large windows so you can admire the fishing boats, forested islands, and the sweeping turquoise sea far below. On the island, ride a free shuttle to Hon Thom beach for a dip in the ocean.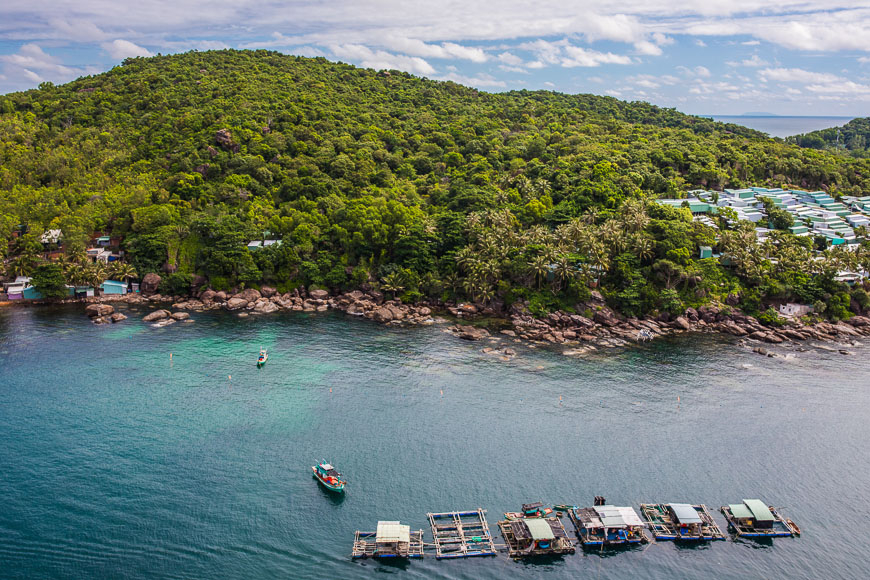 TIP: A free shuttle bus runs to the cable car from hotels around Duong Dong town. Your hotel can help you find the schedule and pick-up points.
---
Family-friendly parks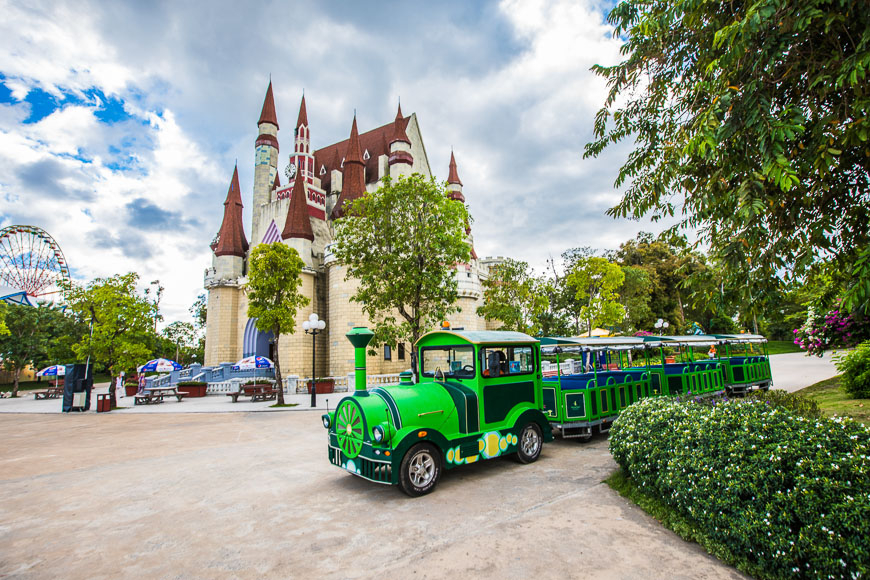 If you're coming to Phu Quoc with your family, you'll be happy to know the island is perfectly set up with activities for all ages. We recommend spending an afternoon at the water park and amusement park in VinWonders Phu Quoc.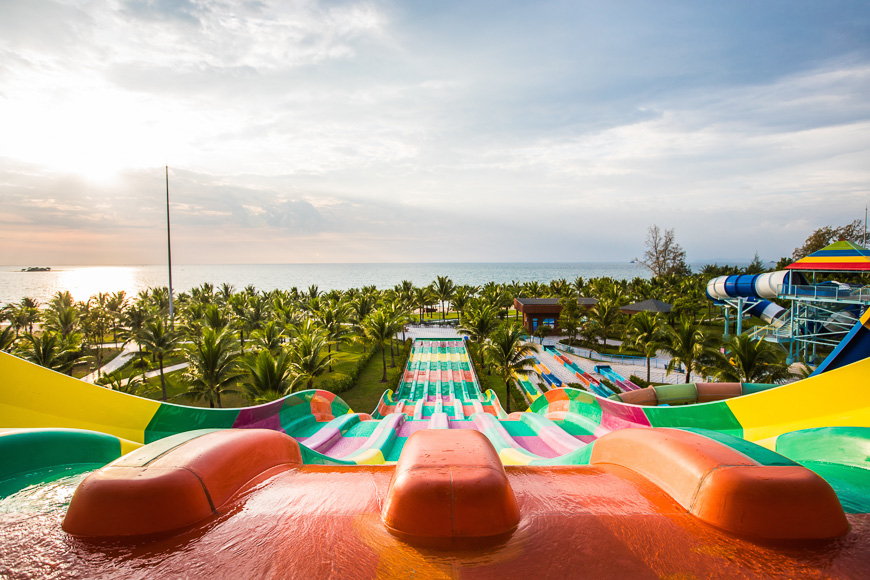 One ticket gives you access to the entire park, including unlimited rides, a 5D cinema, indoor games, and water fountain shows. Vinpearl also operates a safari park and golf course a short ride away.
---
Insightful island tours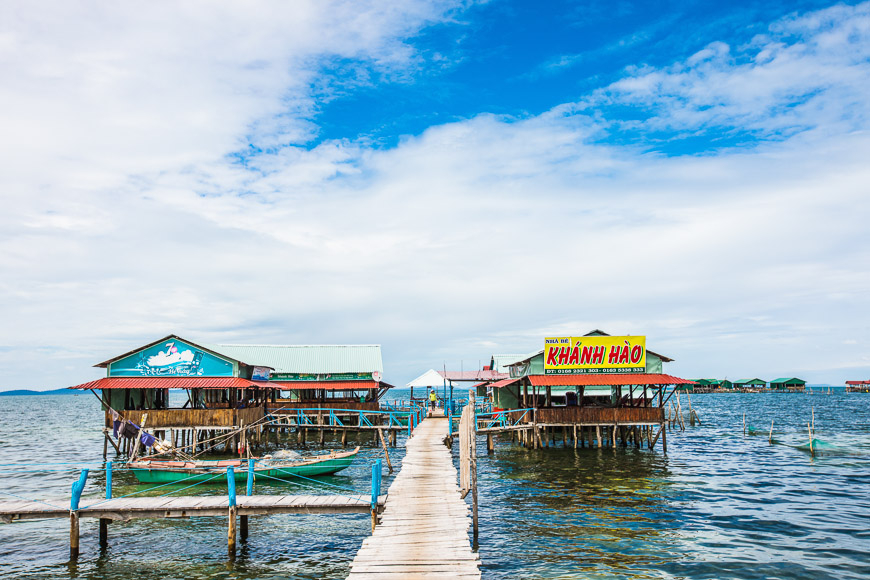 Phu Quoc is traditionally known for its fish sauce and black pepper products, but there's a lot more to the island than first meets the eye. A large national park covers part of the island, and you can kayak on Cua Can river or take nature walks in the forest to see ancient trees.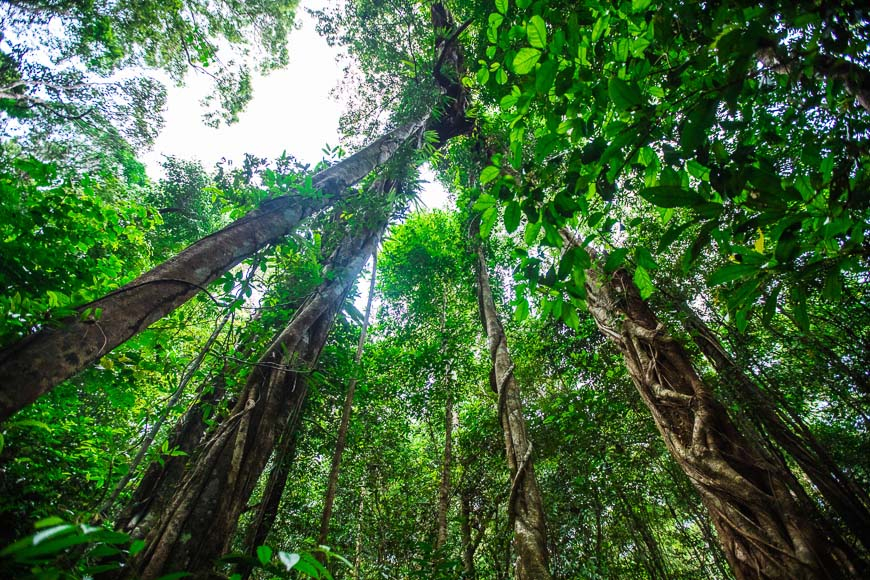 Several farms on the island such as Phu Quoc Countryside and Phu Quoc Bee Farm welcome visitors with guided tours and fun tasting sessions. Combine attractions on a motorbike or jeep tour to see hidden spots around the island and go at your own pace.
---
Five-star resorts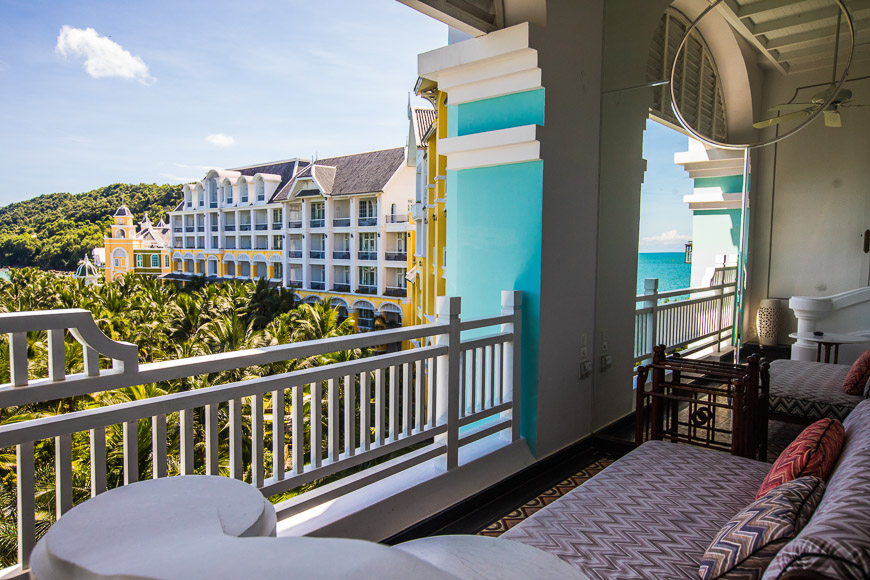 If you're the type that enjoys a touch of luxury on your vacations, Phu Quoc will give you ample opportunity to indulge. Award-winning resorts have claimed gorgeous corners of the island, and there's a fabulous variety of options to choose from, from the university-themed JW Marriott Phu Quoc, to the nature-embracing bungalows at Nam Nghi Resort, to the wellness-inspired villas at Fusion Maia.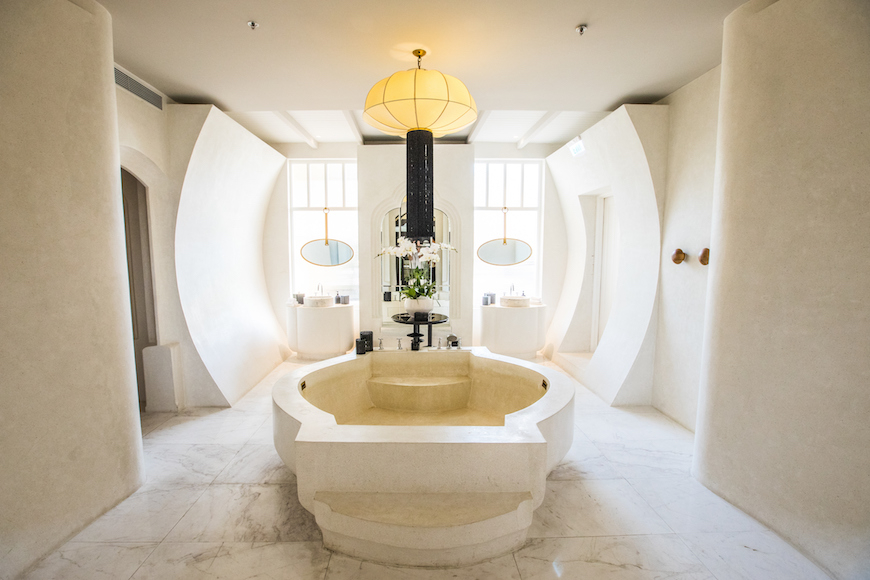 TIP: The Alice in Wonderland-themed Chanterelle Spa at JW Marriott won the World's Leading New Spa at the World Luxury Awards in 2017. Book a treatment to see what the buzz is all about.
---
Destination beach bars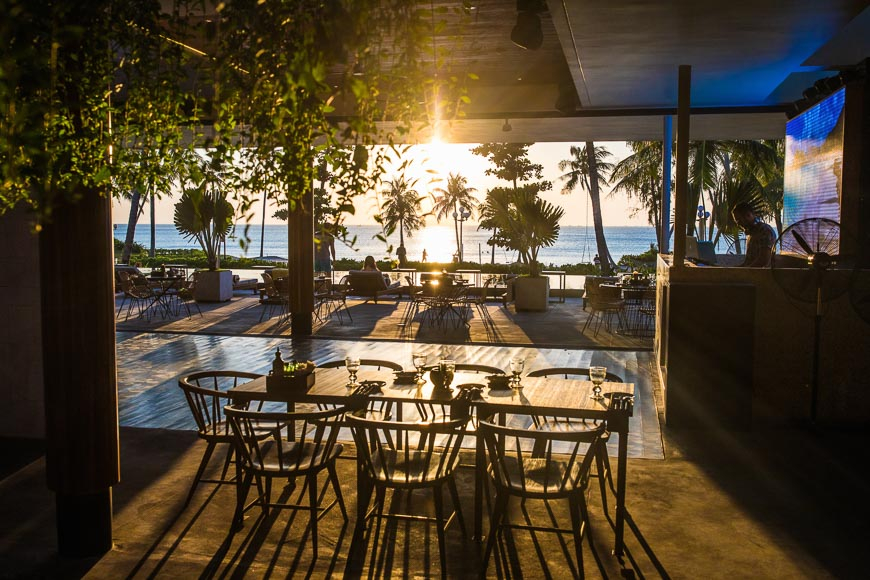 There's nowhere on Phu Quoc quite like Sailing Club. An upscale venue set on pristine Long Beach, Sailing Club Phu Quoc takes just as much pride in its enticing menu as it does in its musical line-up and perfectly poured drinks. Come for the healthy brunches, stay for a few laps in the infinity pool, and linger a little longer to watch the fire dancing show at 7:30pm.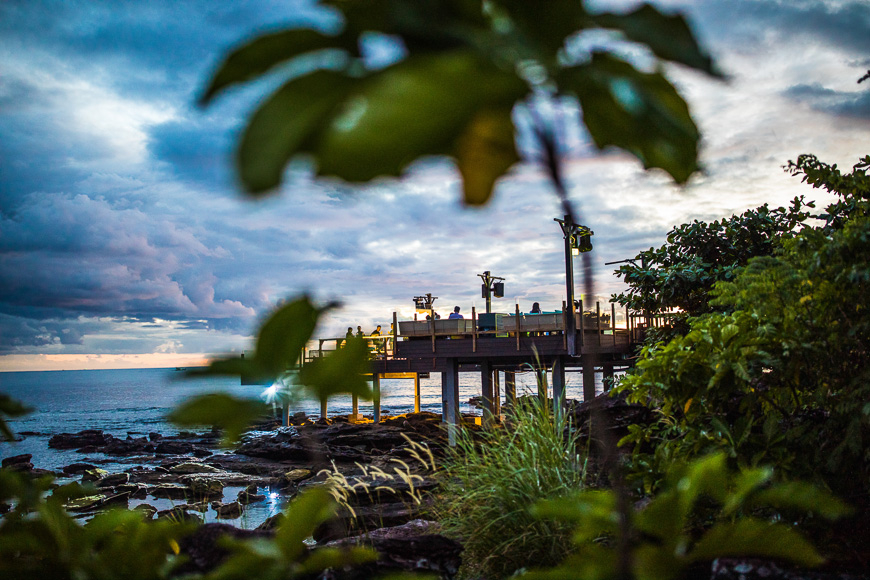 Another top draw for bar enthusiasts, Rock Island Club is set on a small island just two minutes' boat ride from the mainland. Buy a ticket at Nam Nghi resort for an evening of pure bliss. Choose between a seat out on the boulders, bean bags on the wooden deck, or rattan sofas -- all set for prime viewing of Phu Quoc's brilliant tropical sunsets.
---
Want more Vietnam travel ideas? Sign up for our newsletter to receive our best stories in your inbox.