Vietnam becomes an apple of worldwide travellers' eyes. From majestic mountains, gorgeous white sand beaches, marvellous natural adventures, Vietnam offers them all. Despite the fact that aeroplane is the first choice of means to reach your wanted destinations, train is a truly perfect means of transport for travel lovers to travel and enjoy the scenery of both sides along the journey. The train is a small world moving through a larger world, it carries you through the rain, in the sun, through the storm, in the dark tunnels to the new bright world.
---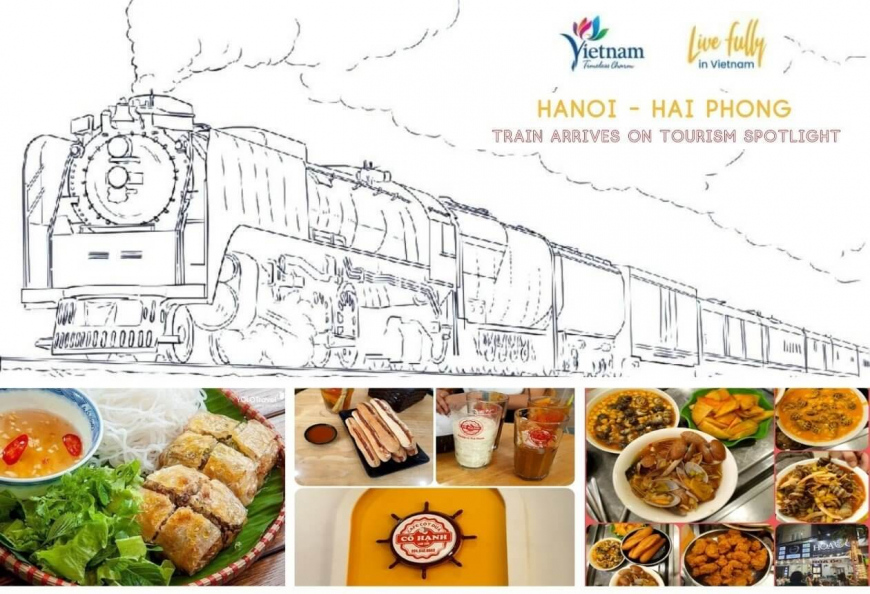 Getting on the railways in Vietnam is the exact way to explore the magnificent beauty of Vietnam. Visitors can choose the North–South Express train to explore the entire country, or, a short journey from Hanoi to Hai Phong, to enjoy the food feast and admire the scenery of the capital and powerup with some vitamin-sea.
The Hanoi - Hai Phong railway route is attracting a large number of people travelling by train to experience food tours in Hai Phong, relaxing by the beaches of Do Son, Cat Ba, Cat Co, Tung Thu...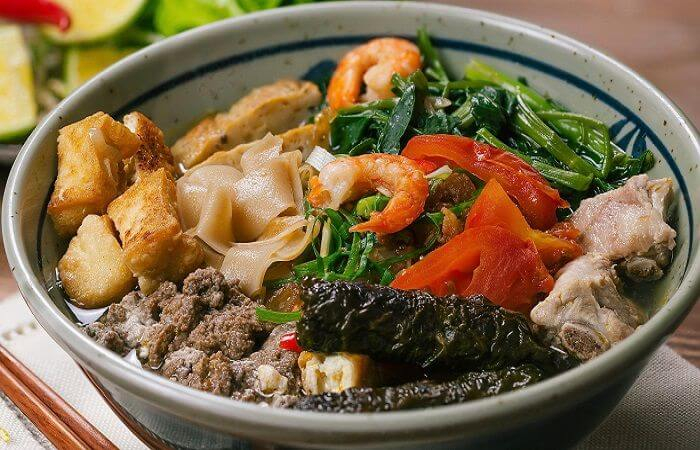 From 13th July 2023, Vietnam National Railways organise pairs of trains LP2/3, LP6/5 to depart and arrive at Hanoi station on all days of the week. On the journey, these trains still pick up and drop off passengers at Long Bien station.
The 102 km-railway daily departs and takes about 3 hours (from Hanoi to Hai Phong). The type of seat includes soft seat only. Each carriage is designed with the air-conditioner and the comfortable seat.
From Hanoi station, LP3 train departs at 9:20 am, LP5 train departs at 15:15 pm, and arrive at Hai Phong at 12 noon and 18.00 pm respectively.
From Hai Phong, LP2 departs at 6.10 am, arrives at Hanoi station at 8:49 am; LP6 train departs at 9.10 am, arrives at Hanoi station at 11:52 am.
Visitors with luggage and motorbikes, the train provides cargo service to carry them. You can ask for advice from the information desk at the station before purchasing tickets. It will be convenient for visitors to bring their means of transport to experience food tours and other places.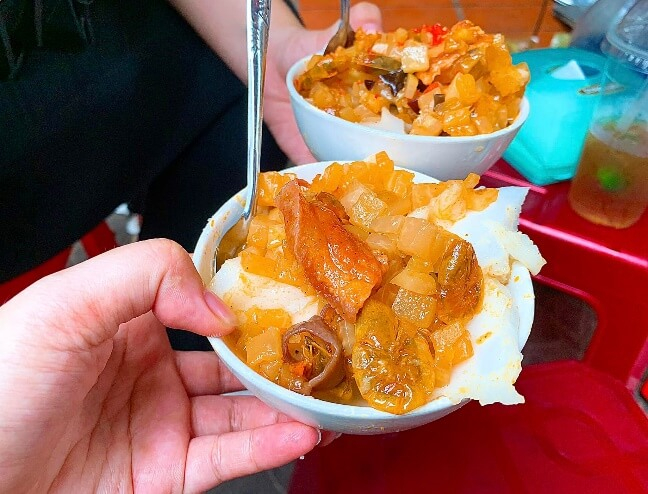 Arriving at Hai Phong, don't miss the chance to enjoy the diverse, rich and delicious Hai Phong street food, such as: spicy pate bread, crab thick noodle soup, spicy fish vermicelli, creamy coconut sweet soup, and coconut coffee… Grab the "Delicious Food Map" of Hai Phong and you are ready to explore the food paradise.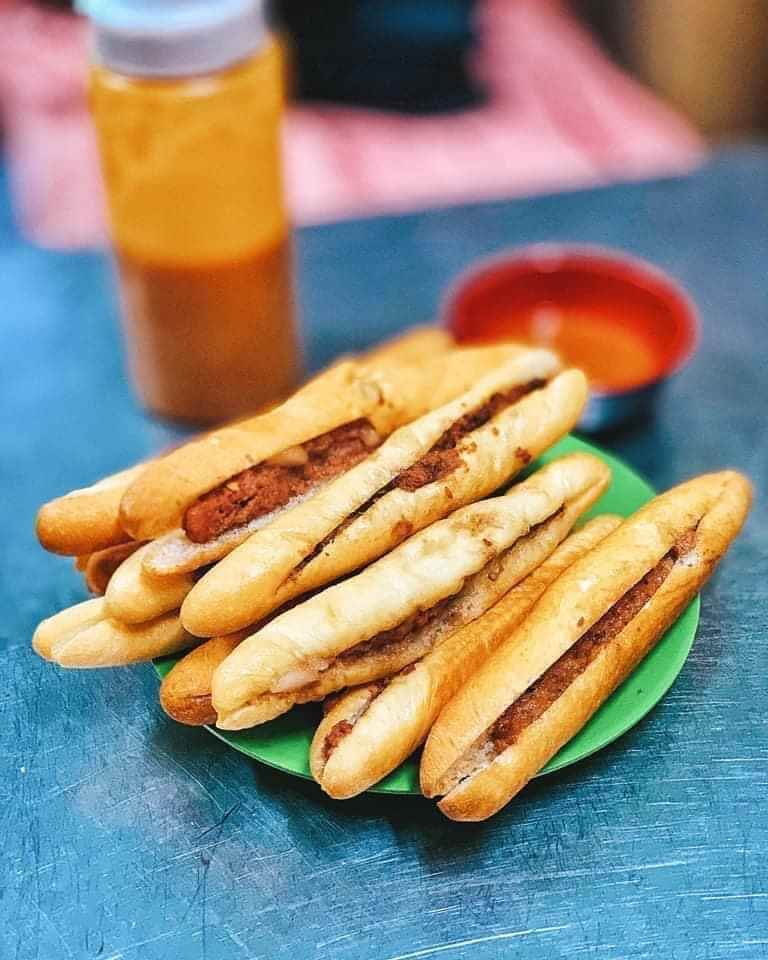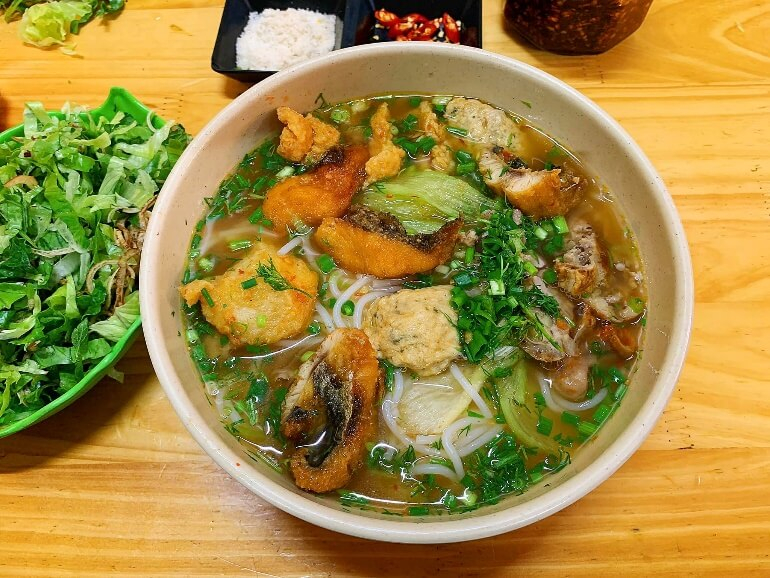 So, what are you waiting for? Free your soul, get off the old track, concentrate on your road and go with no hesitation. Vietnam is waiting for you to explore, relax and live a life to the fullest.