Halong Bay is the sparkling emerald in the crown of Vietnam's tourism. If you've cruised in this world-famous bay, you'll understand why it's a top attraction.
---
The otherworldly bay is about a two-hour drive from Hanoi – perfect for travellers wanting a break from the bustling capital. It's 1,553 km², stretches along 120 km of coastline and includes a plethora of islets. So, plenty to explore.
The UNESCO World Heritage Site has won heaps of accolades. Recently, CNN placed it on their 2023 list of "25 of the world's most beautiful places", saying: "With 1,969 islets of hulking limestone and deep, green waters that are home to myriad floating villages, this is a place where time slows to a standstill".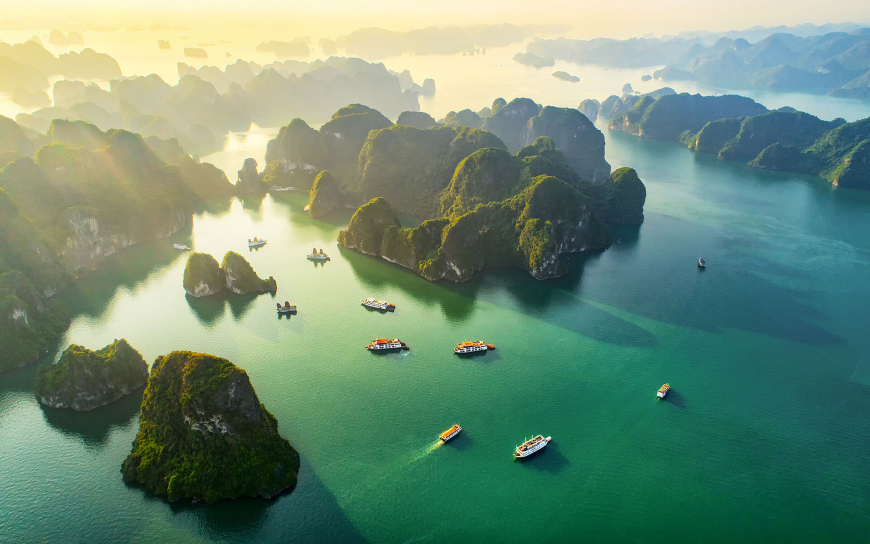 Bay of dragons and natural riches
"Halong" translates to "descending dragon". These are the giant limestone karsts standing like sentries, of which the core of the Bac Bo Gulf has an area of 335 km² with a density of 775 islands.
Halong Bay has a rich archaeological history and impressive biodiversity. Ancient civilisations are believed to have lived here as far back as 3,500-5,000 years ago. Its natural ecosystems include over 1,000 plant species, 232 species of coral and 91 types of seaweed. Wildlife includes deer, bats, squirrels, eagles, monkeys and langurs.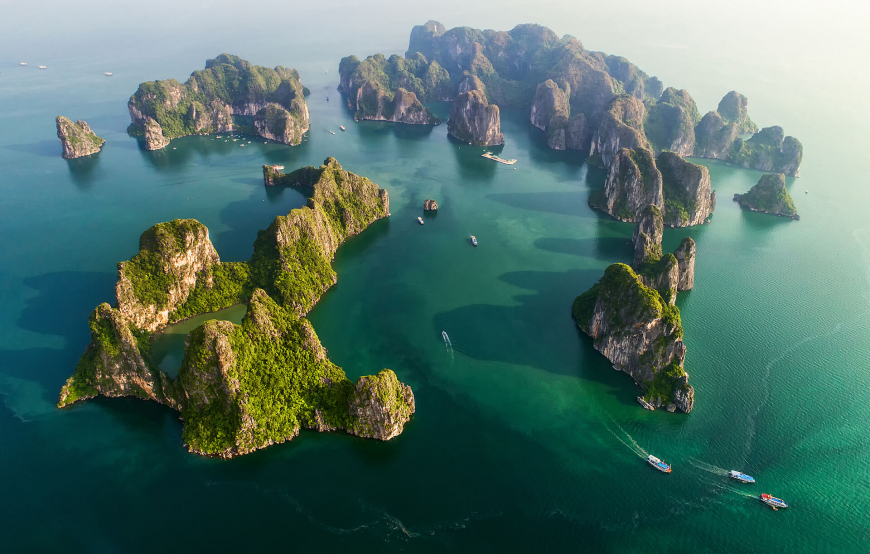 Why take a Halong Bay cruise?
Be awed by the towering limestone cliffs covered in verdant greenery, which formed around three million years ago. Gliding between these ethereal peaks is truly magical.
Overnight on a cruise to appreciate the unique landscape throughout the day. US magazine Travel+Leisure named this as one of Asia's most stunning places for sunrise and sunset.
Popular activities include islet hopping by kayak; exploring caves and beaches; doing a cooking class; sunrise yoga; and squid fishing.
Cruises to consider
With so many options, choosing a cruise can be overwhelming, from luxury, mid-range to budget cruises. While itineraries differ, normally, cruises offer a 3-day 2-night or 2-day 1-night or a full day cruising, popular tourist attractions include Trong Mai and Dinh Huong Islets, Dark and Bright, Sung Sot, Thien Cung, Dau Go caves, Ba Trai Dao Beach and Viet Hai fishing village. Cruises operate year round, but the best times are between March and April, and September to November. Prices vary according to the season, boat, and how you book. You can use an agent, book directly on the boats' websites, or use booking sites.
While cruising, full services are offered on luxury ones such as swimming pool; spa treatments; minigolf and yoga sessions... Common services like Tai Chi sessions and cooking class are offered in most of cruises.
Source: Internet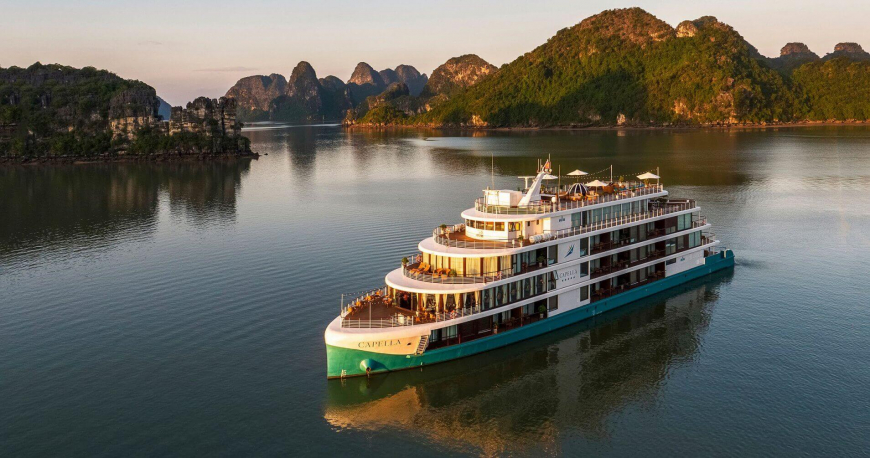 Source: Internet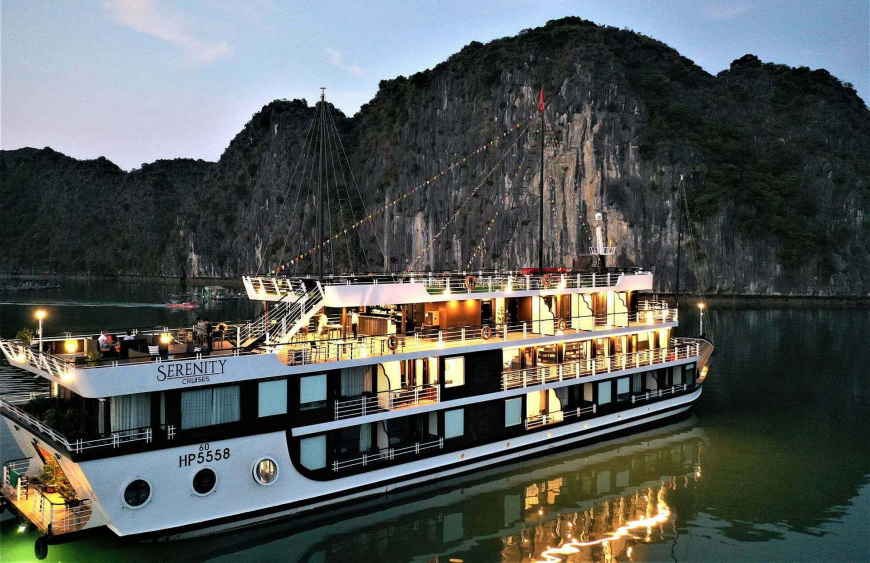 Source: Internet