Great news for foodie travellers to Vietnam! MICHELIN Guide has finally arrived in this beautiful country and been more than ready to serve every soul craving for Vietnamese food.
---
Taking place earlier this June, in Ha Noi, Michelin presented to people in the world the official debut of MICHELIN Guide Hanoi & Ho Chi Minh City 2023 with a full list of 103 restaurants, including 4 One MICHELIN Star.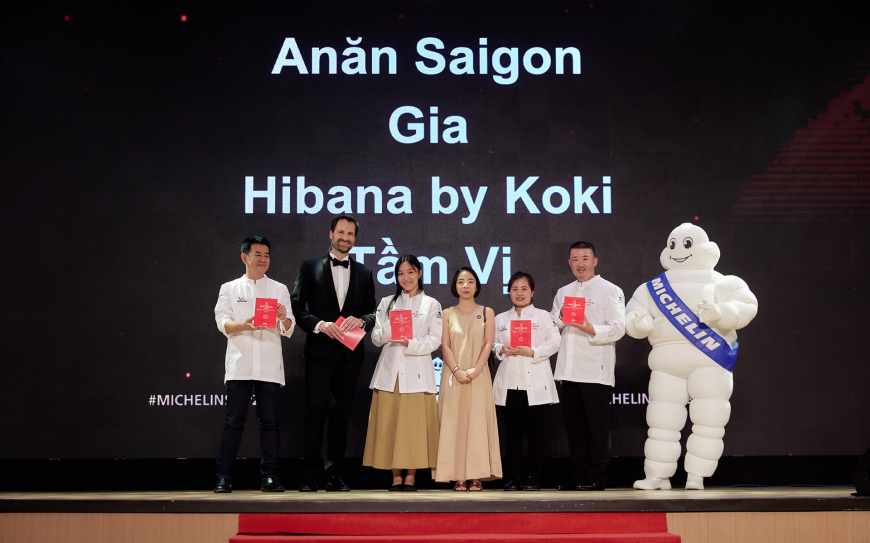 4 restaurants recognised with one MICHELIN Star
Mr. Ahmad Faiez Mohamed Pisal, Managing Director of MICHELIN Vietnam said, making a first appearance in France in 1900, by time, MICHELIN Guide has stepped out its border of France and travelled to cities around the world. The debut of MICHELIN Guide in Vietnam is an impressive landmark for Vietnamese cuisine. MICHELIN Guide will be a great advisor for visitors to navigate restaurants with good quality food, comfortable hotels and enjoy unique experiences.
Ms. Nguyen Vu Quynh Anh, CEO of Sun Hospitality Group - Sun Group, said from the MICHELIN Selection in Vietnam, a culinary destination named Vietnam will be spread to global tourists. With the debut of MICHELIN Guide, the efforts of chefs and those working in the culinary industry throughout Vietnam, Vietnam will be a high-class culinary destination that every international tourist must visit once in a lifetime.
VNAT's Chairman Nguyen Trung Khanh at the Michelin Guide Ceremony 2023
According to Mr. Gwendal Poullennec, International Director of the MICHELIN Guide, the first selection in Hanoi and Ho Chi Minh City highlights the differences and variety in what these two cities have to offer. Hanoi, the capital of Vietnam, offers a very laid back and relaxed vibe with small shops and restaurants found mostly in the old quarter. Traditional Vietnamese cuisine with Northern flavour is prevalent in this city, with a clear presentation of natural flavour, enhanced with different types of spices and herbs for complexity.
Ho Chi Minh City on the other hand, is a bustling and rapidly-growing city that offers a unique energy to all travellers and has a diverse variety of cuisine. Both modern and traditional cooking techniques are well seen, and there is also a great mix of talents and young local chefs eager to present their ideas and creations on the plate.
Amongst the 103 restaurants in the selection (48 in Hanoi and 55 in Ho Chi Minh City), 4 are recognised with One MICHELIN Star for their high-quality cooking: Anăn Saigon (Ho Chi Minh City), Gia (Hanoi), Hibana by Koki (Hanoi), Tầm Vị (Hanoi); 29 establishments receive a Bib Gourmand for offering good food at moderate prices; 70 other establishments are recommended in the MICHELIN Guide.
See full list of MICHELIN Guide Hanoi & Ho Chi Minh City here.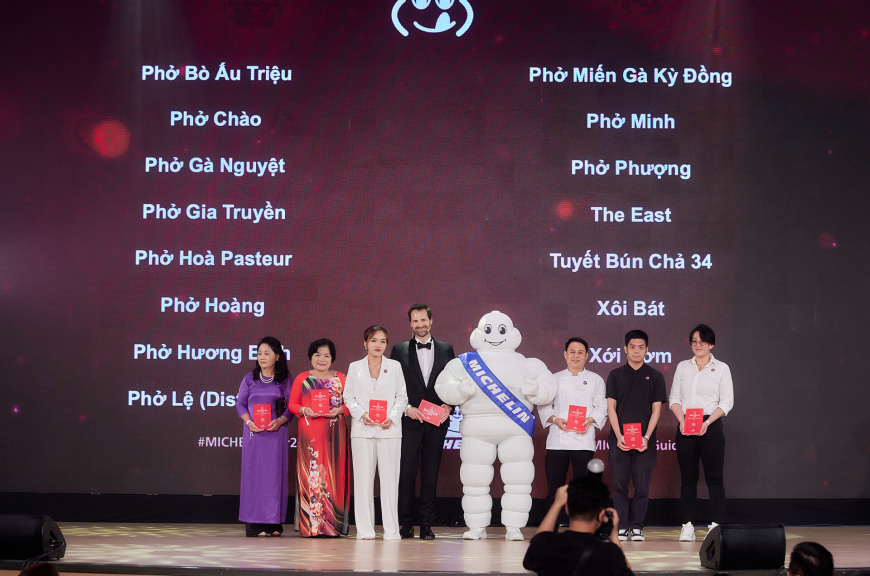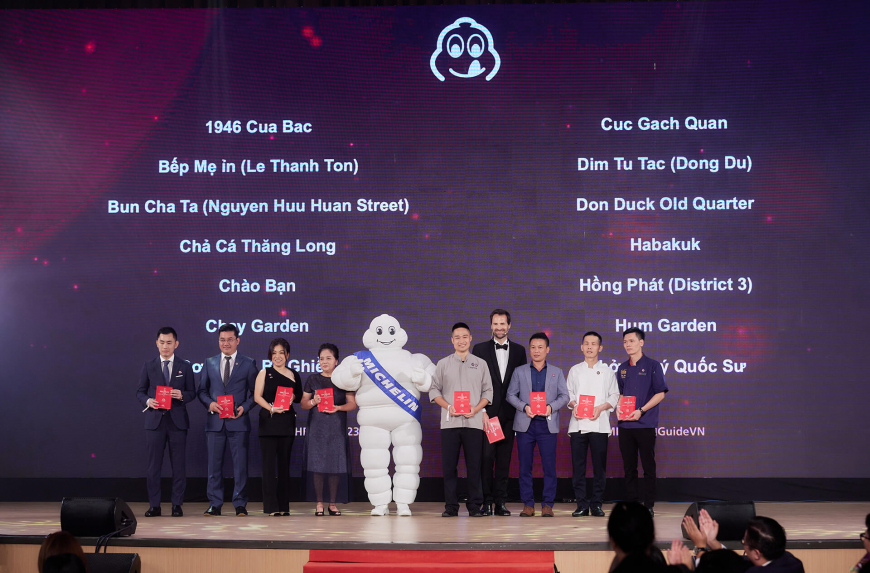 29 establishments receive a Bib Gourmand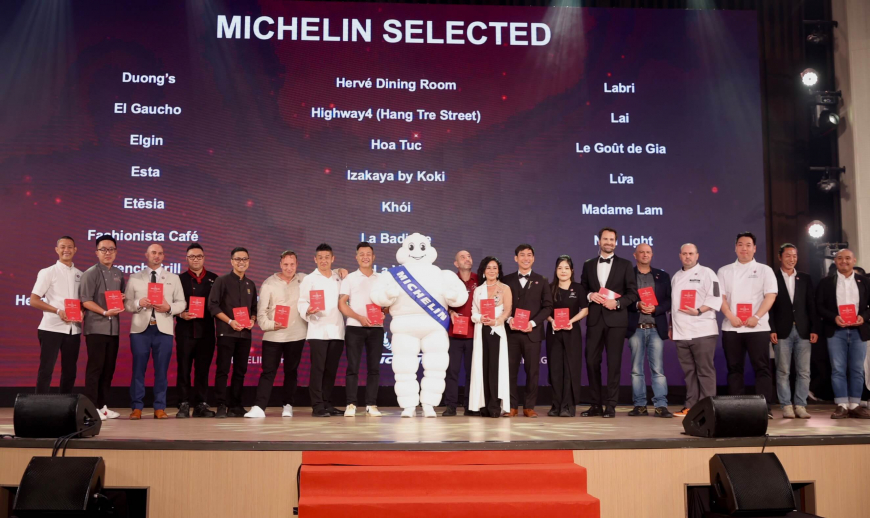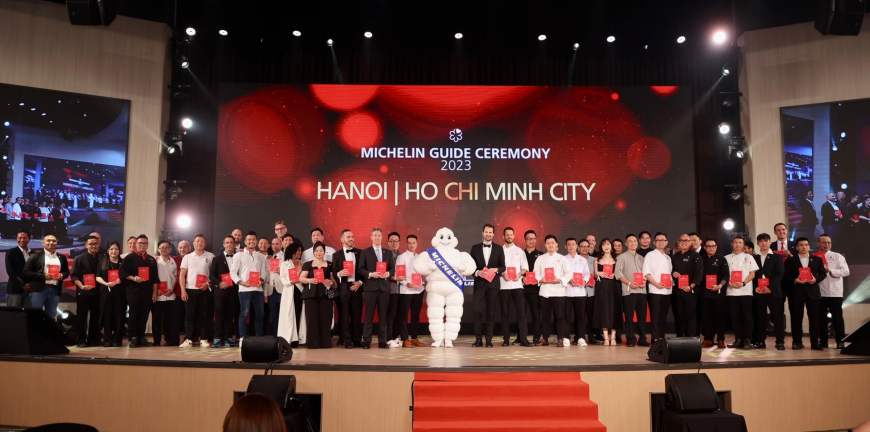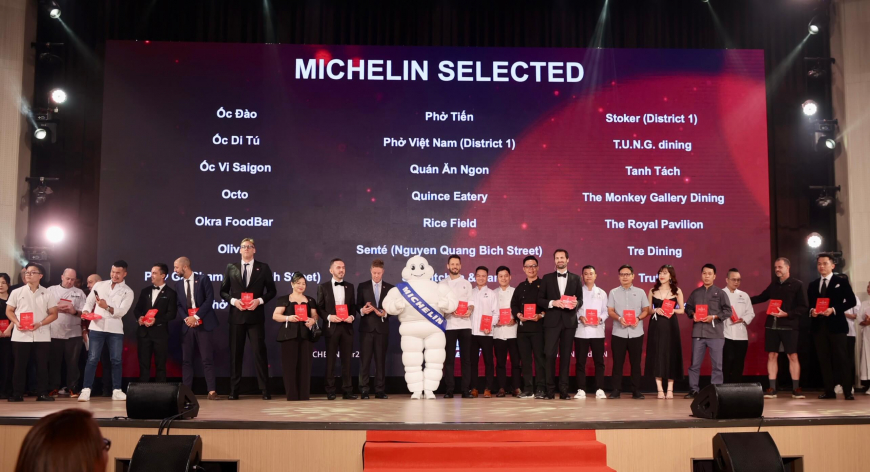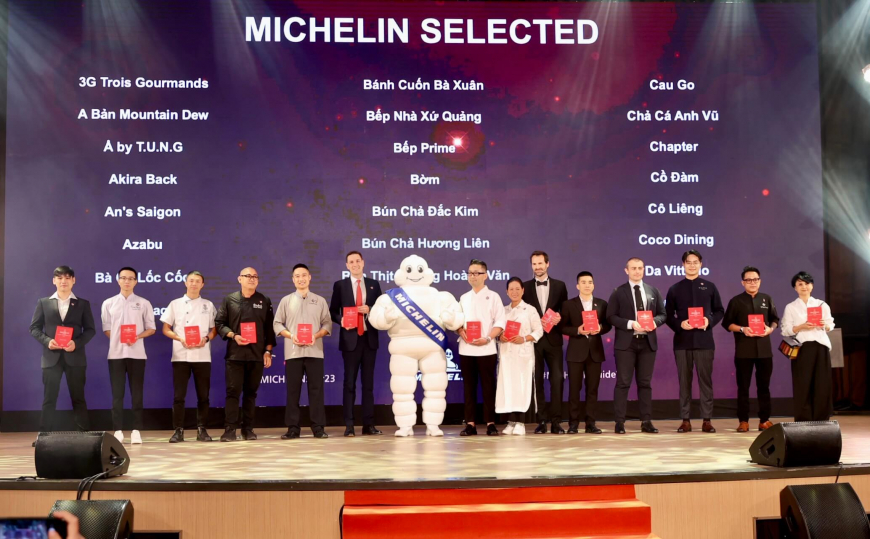 70 restaurants receive Michelin Selected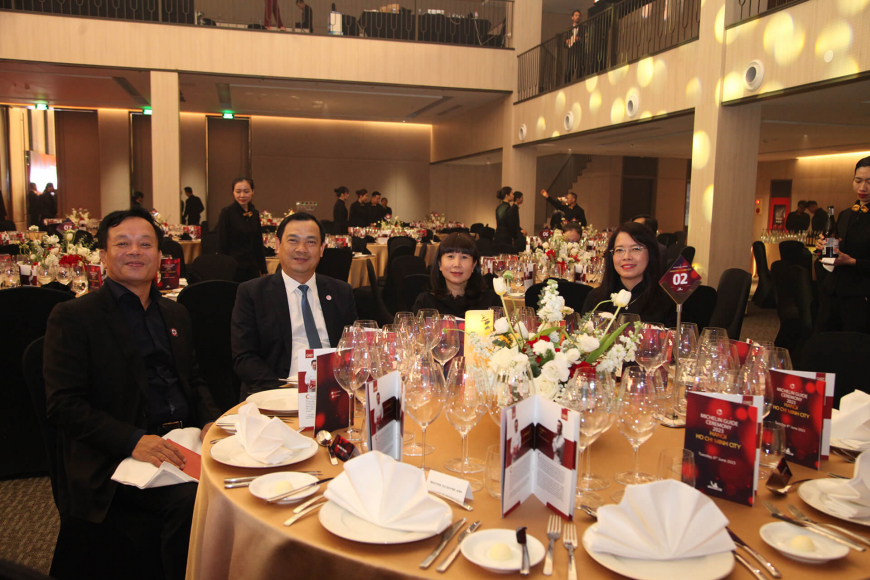 VNAT's Chairman Nguyen Trung Khanh at the event