Born and raised in California, TK Nguyen is the self-titled 'Vibe Director' of Skylight Nha Trang. TK's father moved back to Vietnam in the early 90s, and his son followed later in 2014. TK drew on his background in nightlife and entertainment to create one of the most buzzed-about bars in the country. Here, TK talks local experiences, go-to restaurants, and bringing the energy to Nha Trang after dark.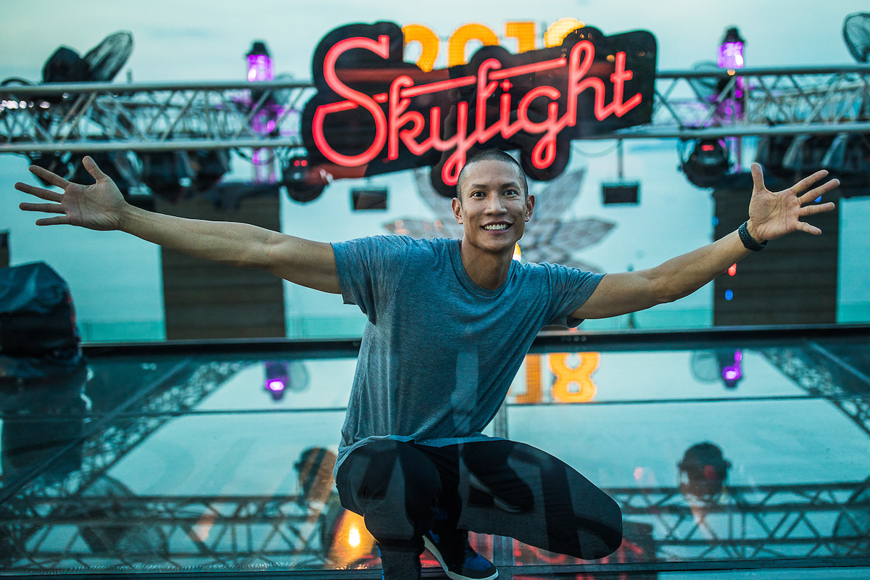 ---
How has Nha Trang changed since you moved here?
Back in the 90s, from all the stories I hear, Vietnam was like the wild, wild west. I came to Nha Trang in 2011, and there were no tall buildings. It was nothing like it is now. There are so many buildings going up right now, so many resorts popping up. It's exciting to see how much growth is happening.
What's your idea of a perfect night out in Nha Trang?
I would go get some street food first. There's a dish that's only known here in Nha Trang, called bánh căn. It's egg-based, and they have different ones with beef and prawns. You dip it in a fish sauce soup — it's so good. I always bring my friends there.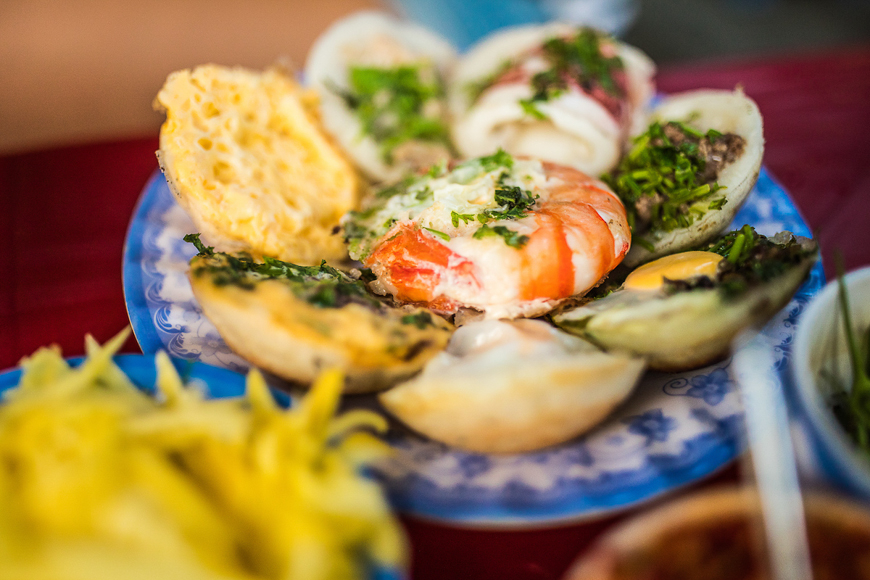 I'd have some light bites there on the street, then I'd come up to Skylight, enjoy a few drinks, the sunset, and the ambience here, and stay for some of the festivities. We're known for energy, and there aren't many places that can create the energy we have here any given night. Then I would go to Sailing Club after. You gotta go to Sailing club on Saturdays because they have their iconic beach parties right there on the sand.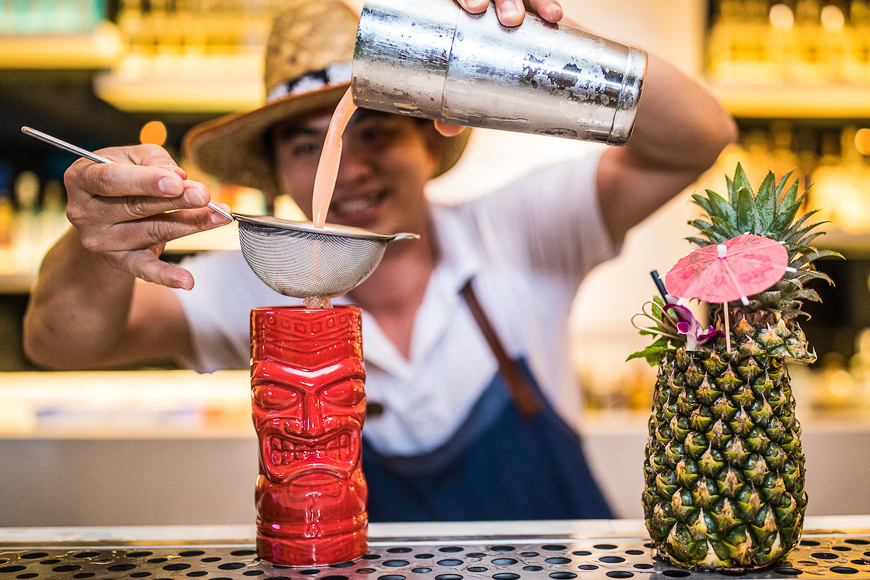 After that there's late-night phở across from the train station, or mì hoành thánh at the night market. Those are always go-to spots. You haven't seen Nha Trang until you've done late-night motorbike rides to get some phở with poached eggs at the train station.
What does Skylight add to the nightlife scene in Nha Trang?
We always say we're Vietnam's first rooftop beach club. We're a high-energy spot. Once we get the party started everyone starts jumping in and enjoying themselves. We have minions dressed up, we have champagne showers, we have stilt walkers — you never know what you're going to see, that's what makes it interesting.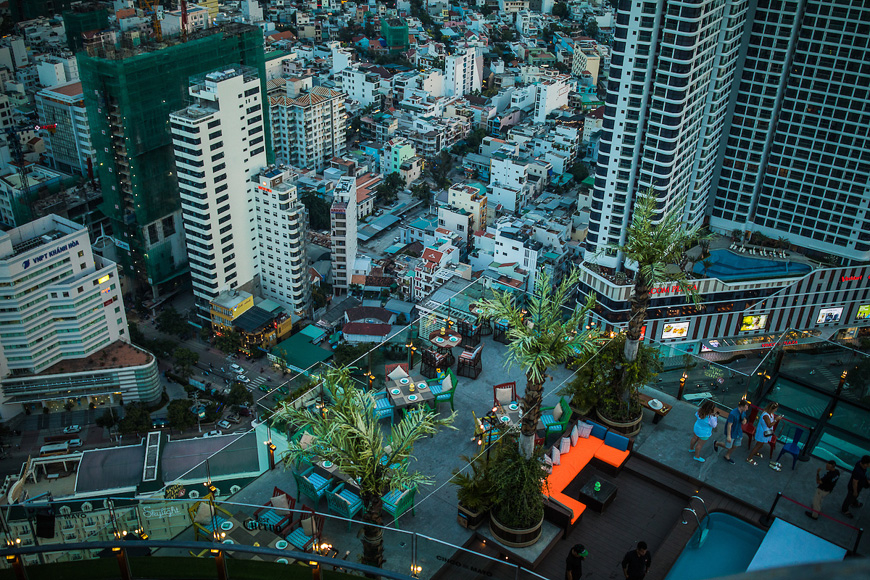 For us it's not just about the nightlife. It's about creating memories, and this fun-filled energetic atmosphere. Whether you're here for dinner, or you're with your significant other, or you want to dance the night away, our goal is to be able to accommodate everybody. We want everyone to come up here and enjoy the view. We know people fly from all over the world to be here, and we want them to leave with a positive experience.
You haven't seen Nha Trang until you've done late-night motorbike rides to get some phở with poached eggs at the train station.
Where would we find you on a Sunday?
Sunday afternoon, I'd probably wake up and go to Sailing Club. Their brunch is awesome and it's right on the beach. I'd just read or chill on the beach. If you want to just get away, the Ana Beach House at the Ana Mandara is more low-key and quiet. They have a beautiful view. It's great spot to grab coffee and get some work done.
What are some lesser-known spots travellers should visit?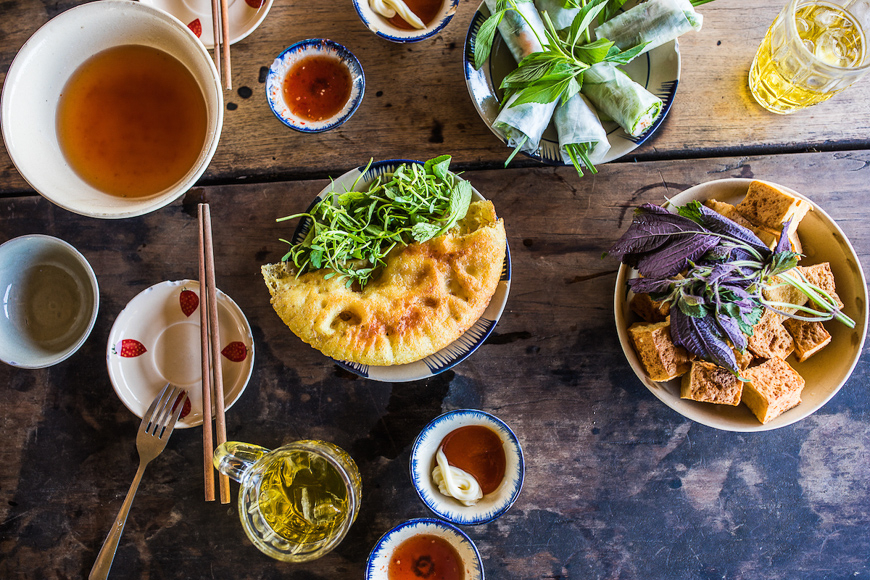 Nha Trang Xưa — xưa means old, it's like old Nha Trang. It's about 20 minutes out from town. All the food is served traditional style, they have a lotus pond, and there's a small bridge people cross to take photos. I usually go for lunch. It's very traditional but the food is amazing.
Also Rainforest Cafe: it's one of the most Instagrammable spots you'll go to here. They have really good Vietnamese coffee, and the ice is a huge cube of coffee.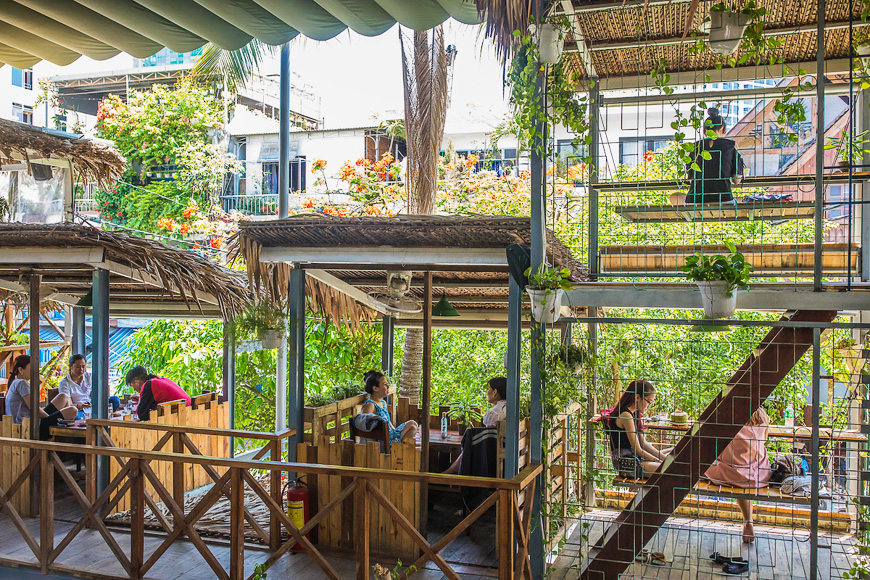 Why do you like most about living in Nha Trang?
I feel like it's just a fun vibrant town. I love that everything is just right here on the strip, all the energy is really focused here. There are other cities that are resort towns and you feel cut off. I love Nha Trang because everything happens right here. I want the people who come visit to go to the same places I go to, because then hopefully they'll come back.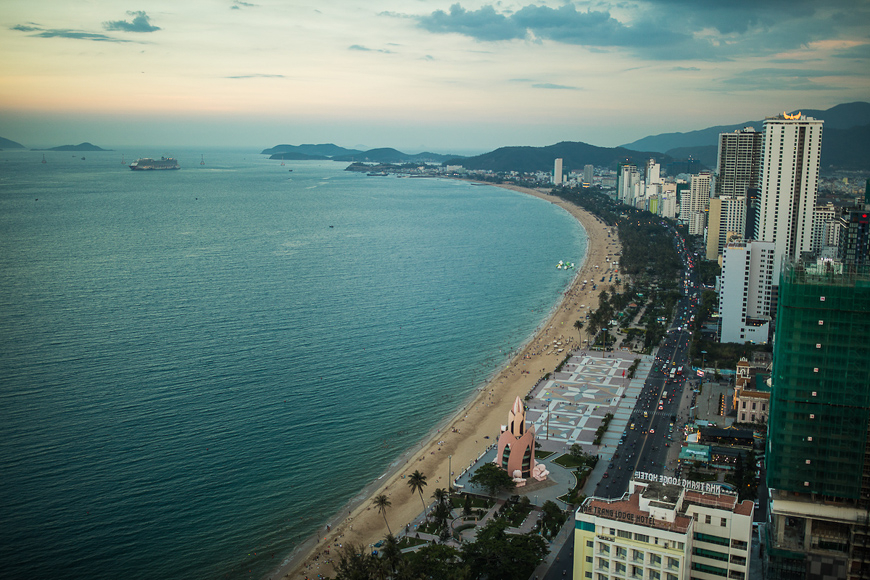 ---
Continue your journey through #MyVietnam with insightful local interviews, videos and travel tips here.