From the minute you cruise in, roll up or touch down in Nha Trang, the holiday vibes begin. It doesn't matter whether you're in for a luxe getaway, family adventure, or a few days of partying, swimming and shopping near the sand: Nha Trang's endless sunshine smiles on it all. Outside the tourist hotspots, you'll find waterfalls, pagodas, and countryside lanes, plus plenty of gorgeous beaches screaming, 'Dive in!' Here's our insider guide to your perfect weekend in Nha Trang.

---
DAY 1
Explore coastal culture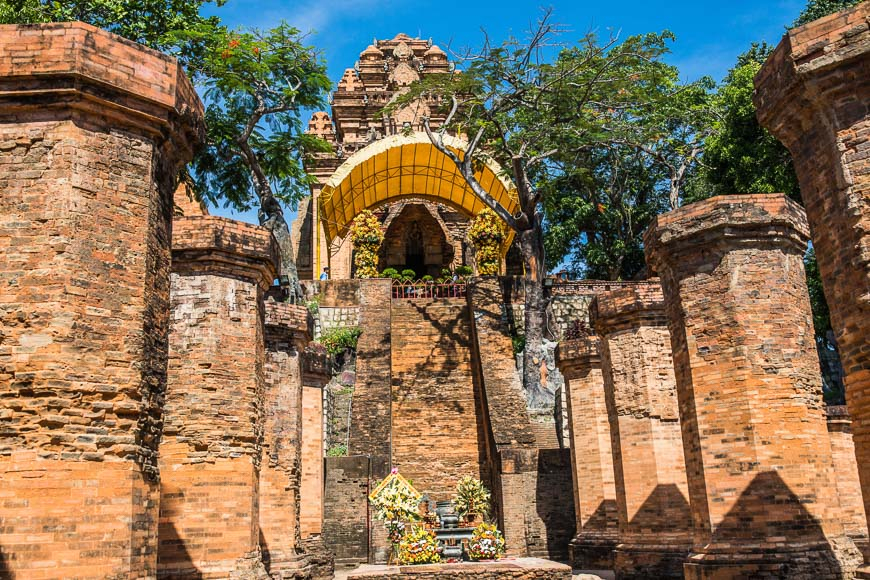 First mornings in a new place are simply the best. Start early and ride over to the Po Nagar Cham Temple for a dose of history and ethnic culture. These brick structures are an amazing relic of the seafaring Cham people who once ruled this part of Vietnam. Walk around the grounds, step inside the ancient towers, and visit the museum — all before the crowds get there. From the Cham towers you'll have a great view of Nha Trang's bridges and estuary, dotted with dozens of colourful fishing boats.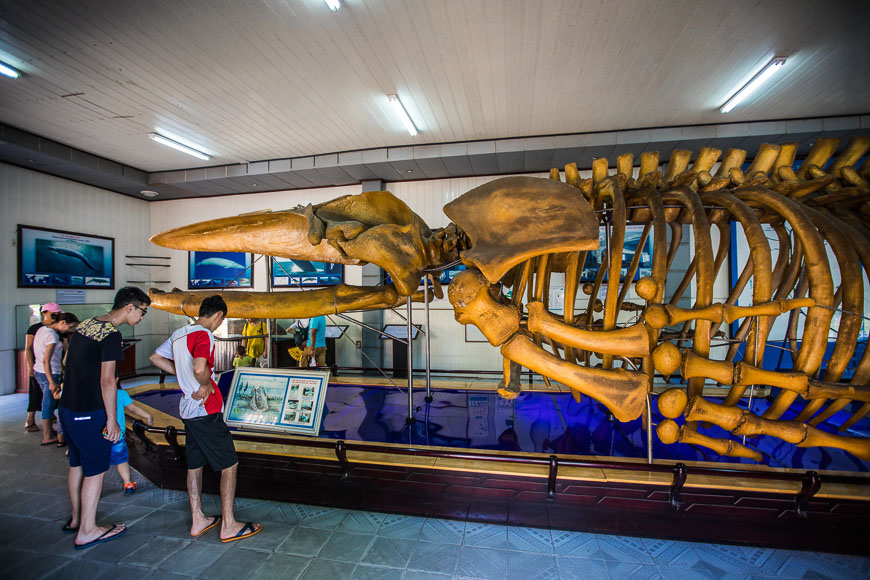 From the temples it's straight to another important piece of Nha Trang's fabric: the sea. Stop by the Oceanographic Museum of Vietnam to learn more about the underwater world and Nha Trang's roots in aquaculture and fishing. Afterward, recharge with a cold Vietnamese coffee at Rainforest, the city's most Instagrammable cafe. Did someone say photo opp?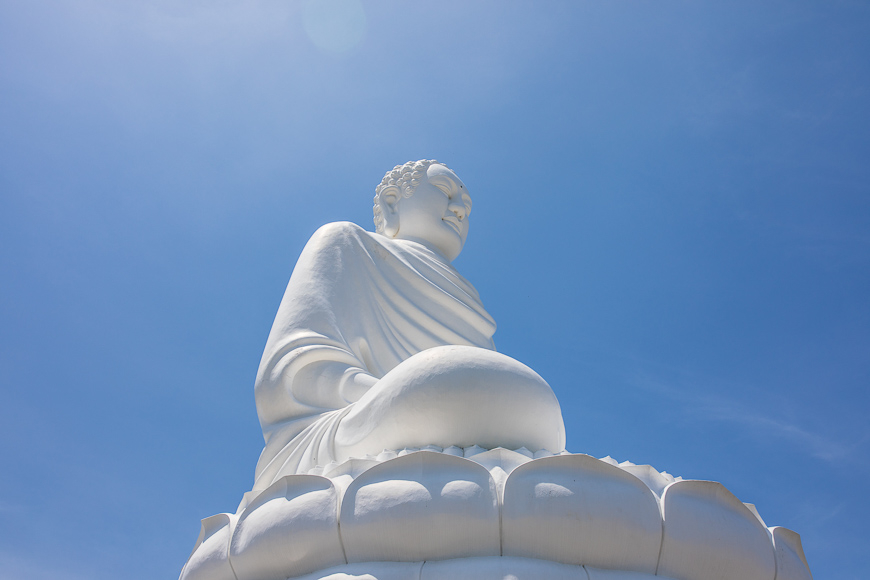 Feeling recharged? Spend the rest of the morning soaking in more culture and city views at the Long Son Pagoda or shop your heart out at LIVIN Collective. This cool, not-to-be-missed boutique/restaurant/coworking space in downtown Nha Trang curates unique Vietnamese products from all over the country, such as canvas wristlets, woodblock prints, delicate jewellery, custom threads, delicious chocolates and tropical jams.
TIP: The simplest way to see the best of Nha Trang is on a motorbike tour. Nha Trang Vespa Tour will show you around the city safely and in style. Find out everything you want to know about the city as you zip along coastal roads and over wooden bridges with their amazing tour guides.
---
Have lunch in the countryside
Nha Trang Xua is one of the city's best secrets. Only minutes from the tourist centre, you'll enter an enclave with rustling lotus ponds and rough-hewn wooden tables. The kitchen cooks up fantastic family-style dishes. Spend as long as you like enjoying the views and munching your way through crispy tofu, soft spring rolls, crunchy salads, fluffy fried rice, silky water vegetables, and more.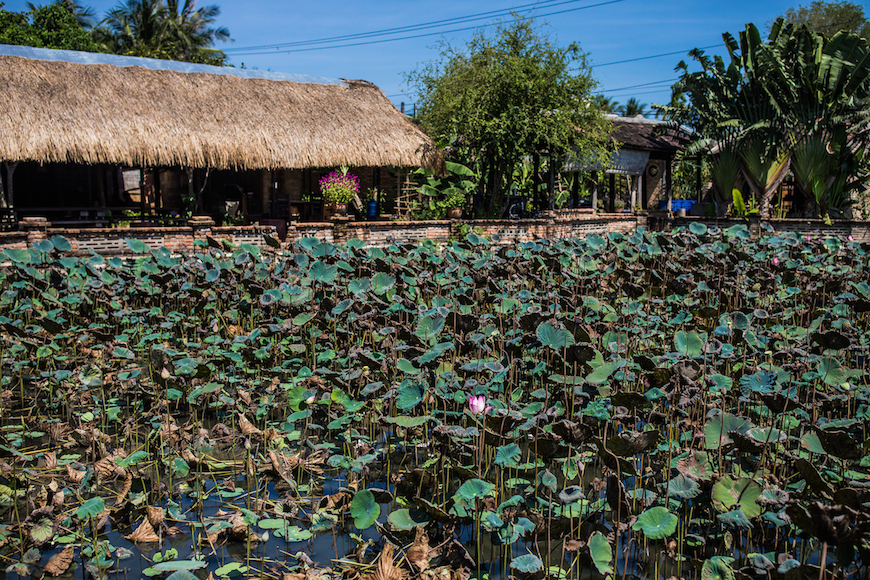 Hit the beach bars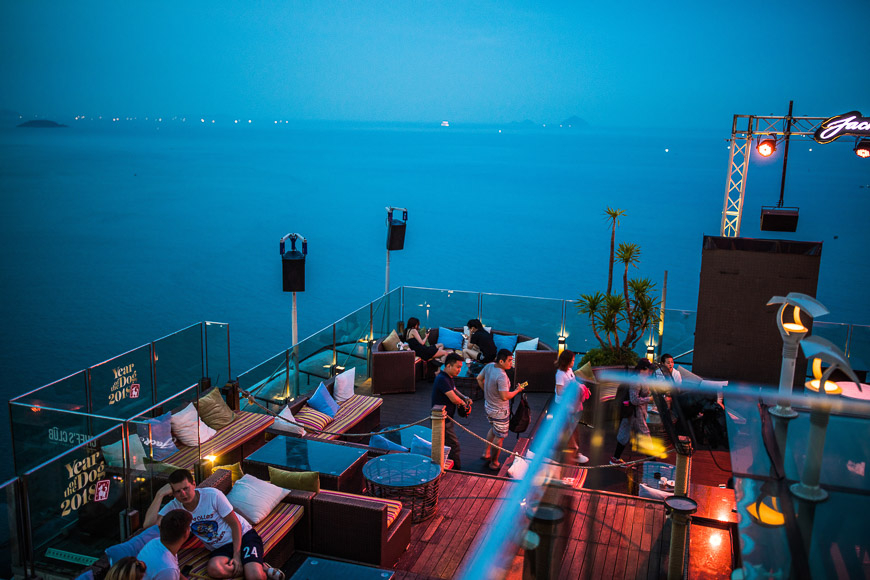 If there's one thing Nha Trang knows how to do, it's throw a party. Just before sundown, ride the elevator up to Skylight Nha Trang, Vietnam's first "rooftop beach bar." When you're done admiring all the breathtaking views and snapping pictures from the highest point in town, share a toast with a refreshing cocktail. Skylight's Pan-Asian menu is perfect for the party atmosphere, and the fun really gets going after dark.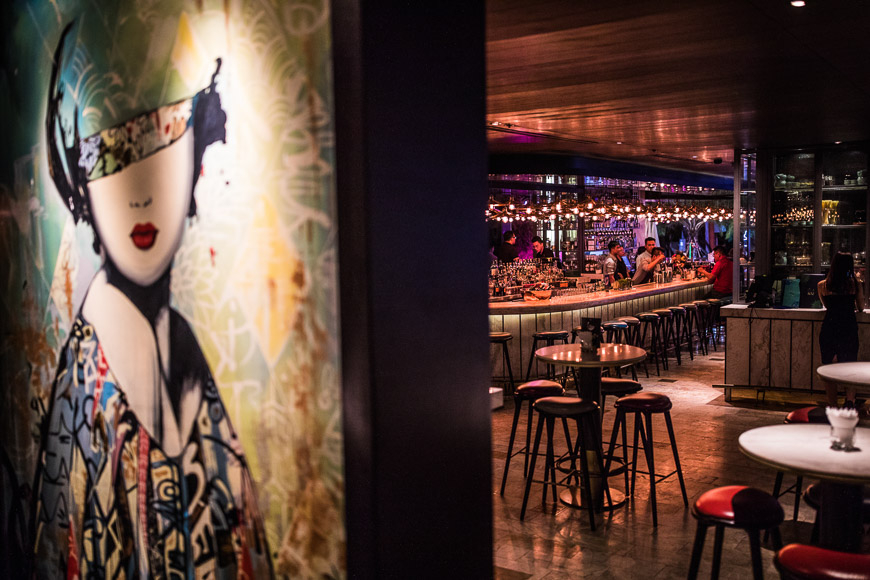 If you can't bear to end the night early, shimmy over to Sailing Club Nha Trang and go dancing in the sand, or get an intimate nightcap in the slinky booths at Qui Lounge.
---
DAY 2
Go island-hopping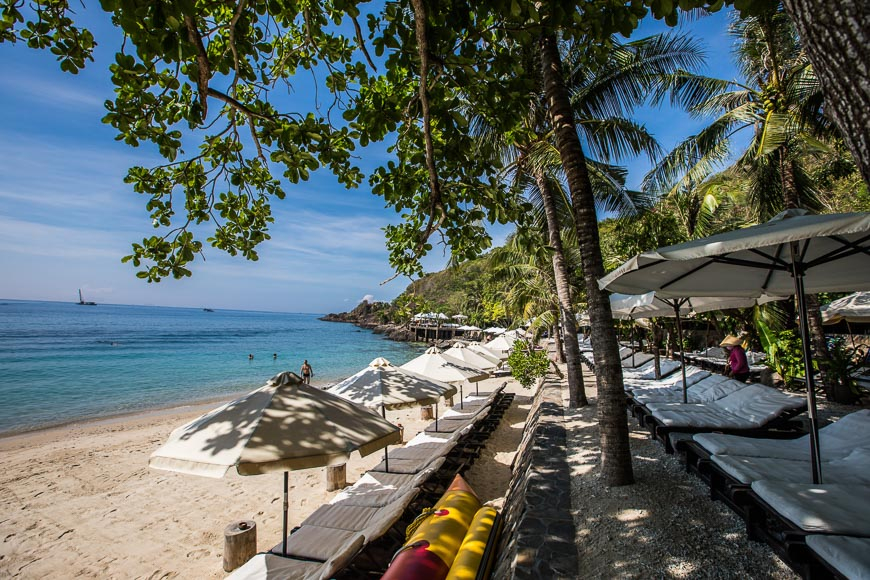 You can't say you've been to Nha Trang until you've gotten in the water. Spend your second day getting up close with some of Vietnam's best beaches. If you fancy some company, join the group tours that will bring you to three islands for snorkeling and treat you to a massive beach picnic. If you prefer to go it alone, you can charter a speedboat to visit scattered shores and dine at floating seafood restaurants. There are even jet-ski tours that will bring you to remote beaches where you can shake hands with monkeys and sip chilled coconuts.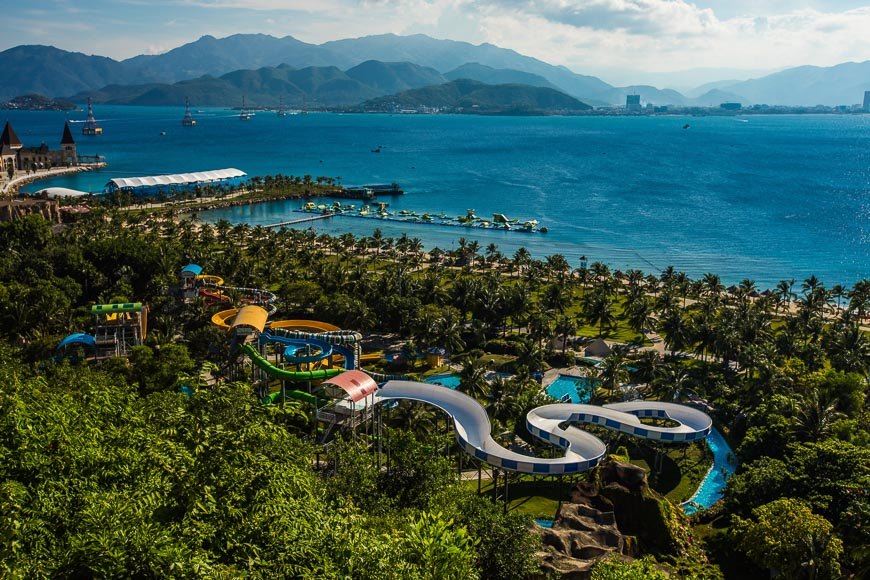 Another way to enjoy Nha Trang's on-the-water appeal is to spend a morning at VinWonders. The cable car to the island serves up glorious views. On the island, line up for unlimited amusement rides, splash around in the slides and waves pools at the water park, and soak up the sun on Asia's biggest floating bay. With so many enticing beach options, you'll probably need to come back to Nha Trang again to try them all.
Get in the mud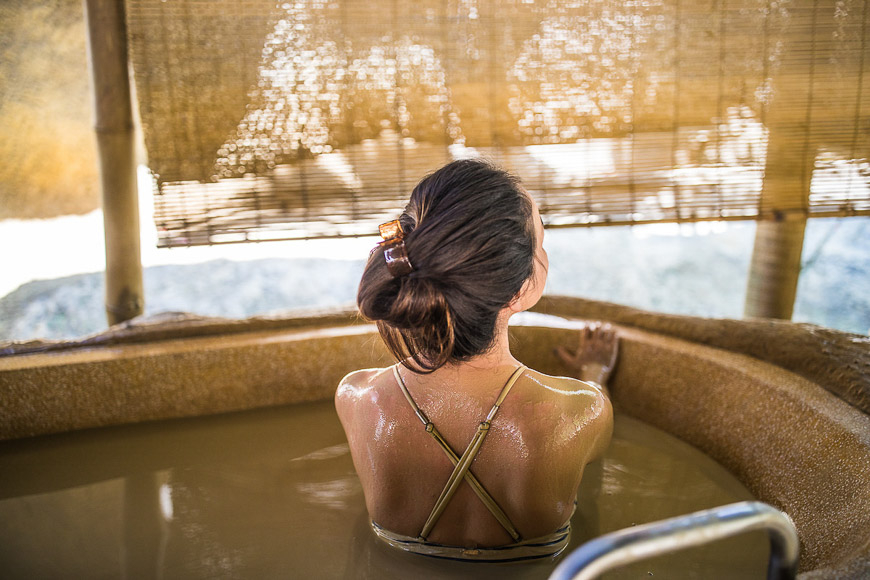 Balance out your morning in the sun with a chill afternoon with Nha Trang's most unique wellness experience: mud-bathing. The mineral-rich mud in the area works to soothe and revitalise the skin. Not far from the city, i-Resort is a popular place to go for a lazy soak in warm mud, followed by a rinse then a massage and lounge by the pool. The spa at Amiana Resort offers private rooms with mud-bathing tubs where you can spend long blissful hours unwinding and admiring the ocean views.
TIP: If you want a more traditional spa experience with massage and beauty service, Pure Vietnam Beauty & Spa gives the best Lomi Lomi massage in town.
Eat like a local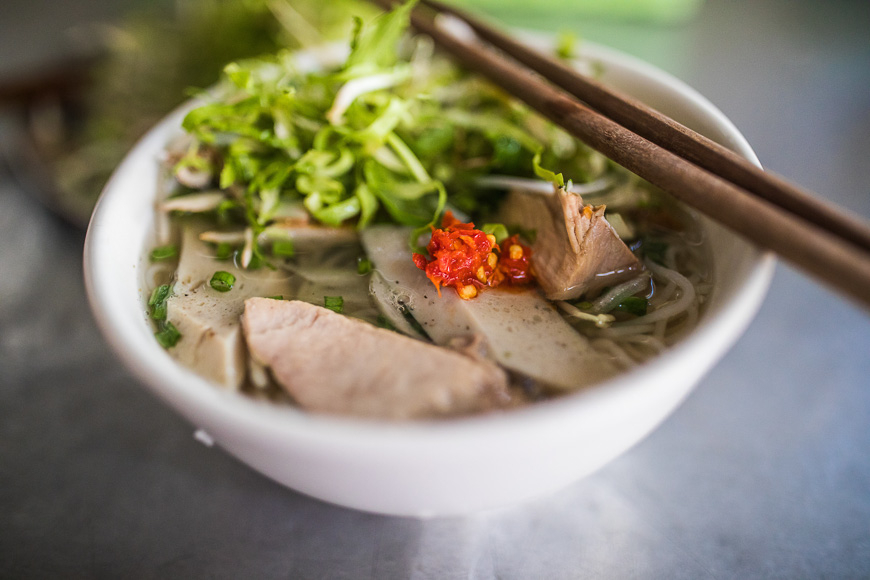 By now you should be feeling totally refreshed and relaxed, ready to embrace Nha Trang's laidback coastal lifestyle for good. Celebrate the end of your stay with an evening of mouthwatering street-food. In the late afternoon, Nha Trang's best bánh căn vendors open shop. Try this one-of-a-kind rice cake at 51 Tô Hiến Thành, where the bánh căn come steaming hot, topped with plump shrimp, tiny quail eggs, and juicy bites of seafood.
Other must-try dishes in Nha Trang are bún cá (fish noodle soup), mì hoành thánh (egg noodles with wontons), and Nha Trang-style barbecued duck with salad and sauces. Not a bad way to finish your weekend.
---