Take a walk on the wild side in Vietnam, a country overflowing with outdoor adventures. Go kitesurfing off the rugged coastline, scale mountains for spectacular views, or burrow inside the world's largest caves -- so much awaits you in Vietnam's wonderful outdoors. Here's the "what, where, and how" on seven must-try experiences across the country.
---
Caving in Phong Nha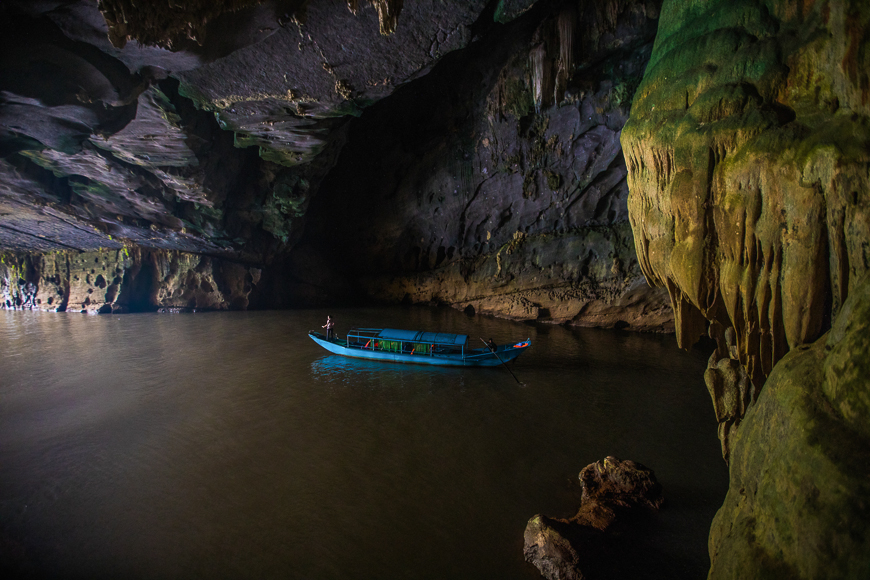 Did you know Vietnam is one of the world's top caving destinations? Phong Nha is a rising adventure tourism destination and is home to the biggest caves on the planet, including Hang Son Doong, Hang En, and Hang Pygmy. You can arrange multi-day expeditions to all three of these cave kingdoms with Oxalis or Jungle Boss. Phong Nha has more than 300 caves to suit all types of travellers. For family-friendly half-day experiences, delve into Paradise Cave or Dark Cave. For subterranean swimming, nocturnal climbing, and jungle camping, consider the Tu Lan Cave system or Tiger Cave series.
---
Rock climbing in Hữu Lũng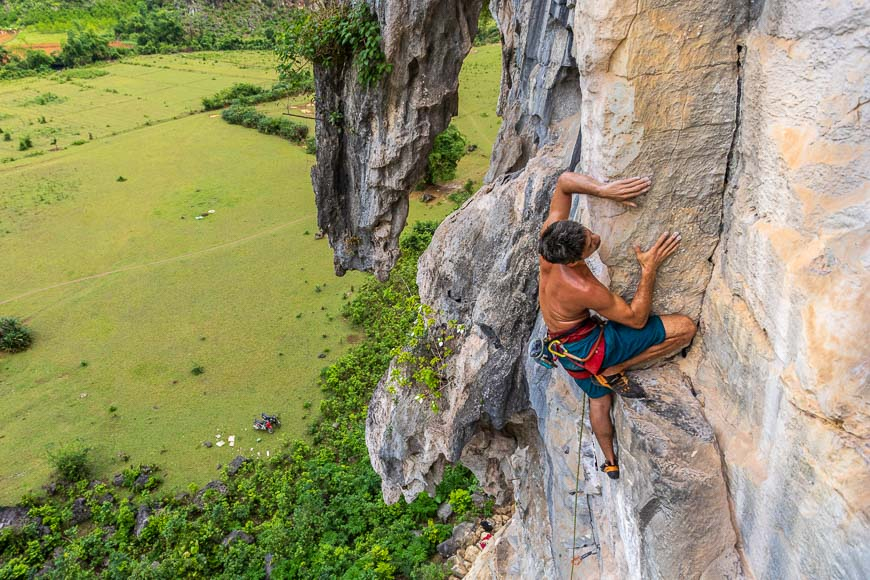 Only two hours from Hanoi, the commune of Yên Thịnh in the district of Hữu Lũng nestles in between the Red River Delta and the foothills of the northeast mountain provinces. The terrain varies dramatically, from enclosed fertile valleys to majestic vertical karst outcrops. Undercut cliffs and remnant towers offer an outstanding playground for rock climbers and nature lovers. Explored and developed by VietClimb as an accessible destination to encourage the local climbing community to practice in the outdoors, Hữu Lũng has become quickly a solid crag on the international stage. With 110 sport routes ranging from 5c to 8b, it's a rocky paradise for intermediate and advanced climbers.
---
Off-road biking in Sapa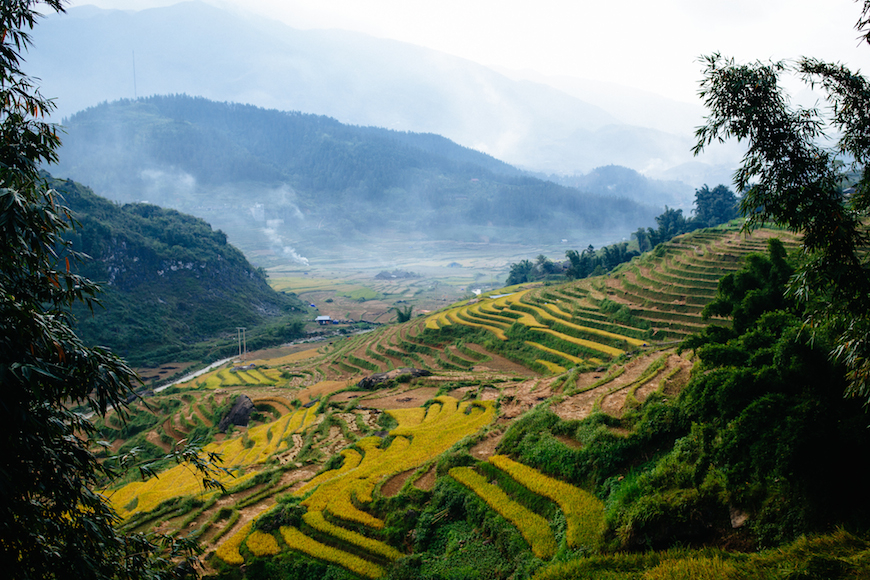 Sapa is a remote mountain town offering magnificent views of rice terraced hills, as well as easy access to hiking and ethnic homestays. But if you're seeking thrills as well as scenery, then why not try off-road biking? Ribbons of dirt track wrap around the mountains. Climbs pass through minority villages and downhill runs whizz through rice terraces. You can adjust the route to your level and what you want to see to craft an experience that matches your interests and ability. Handspan is one of several companies that arrange bespoke tours in Sapa.
---
Canyoning in Dalat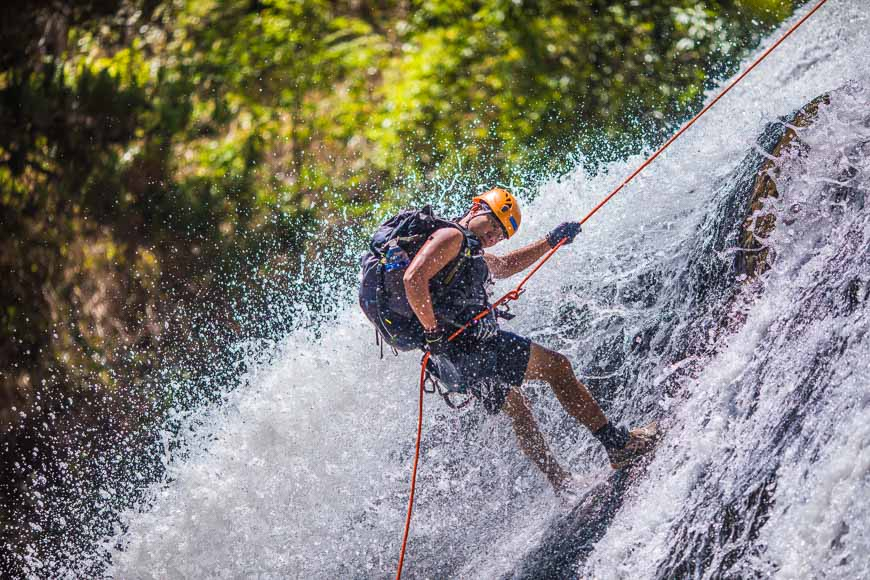 A charming mountain town with a fresh spring climate, Dalat is quickly becoming a popular destination for nature lovers. The town is enveloped by a network of lakes, rivers, and waterfalls. Together these set the scene for canyoning, a daring combination of hiking, scrambling, swimming, climbing, and abseiling. Dalat's canyoning tours adhere to international safety standards, so you can feel secure as you climb down gushing waterfalls and plunge into natural rock pools -- an activity you won't soon forget. Hello Dalat takes advantage of the near-limitless opportunities in the area by hunting out river canyons offering the most exciting experiences.
---
---
Camping in Cat Ba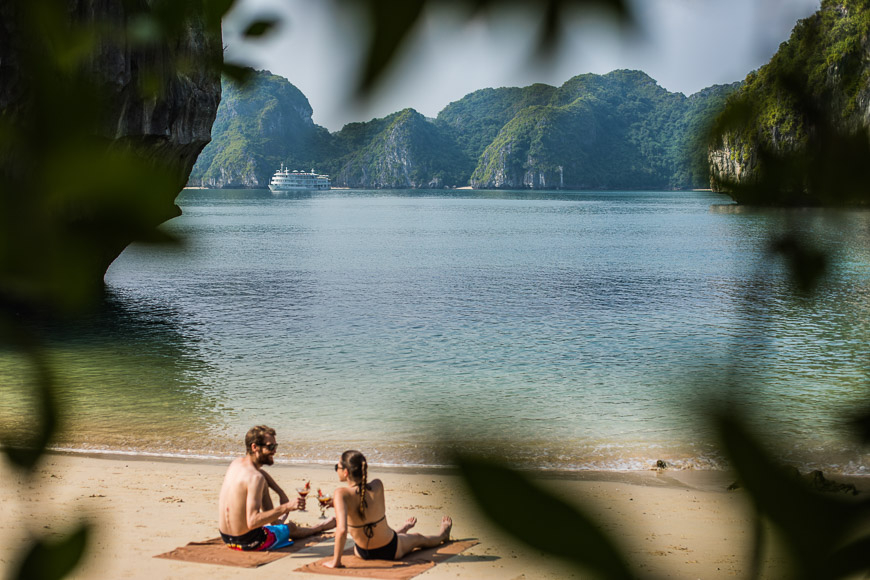 Imagine opening your tent to the morning sun climbing over countless jungle-blanketed karsts, some thousands of years old. This is a reality on Cat Ba, a large island in northern Vietnam and one of the country's top outdoor adventure hubs. Here you'll find opportunities to climb, hike, and kayak around in lush, unspoiled landscapes. Green Valley Camp offers a range of choices for sleeping in the great outdoors, from sporty dome tents for back-to-basics camping to luxury bell tents for luxurious glampers.
---
Hiking in Pu Luong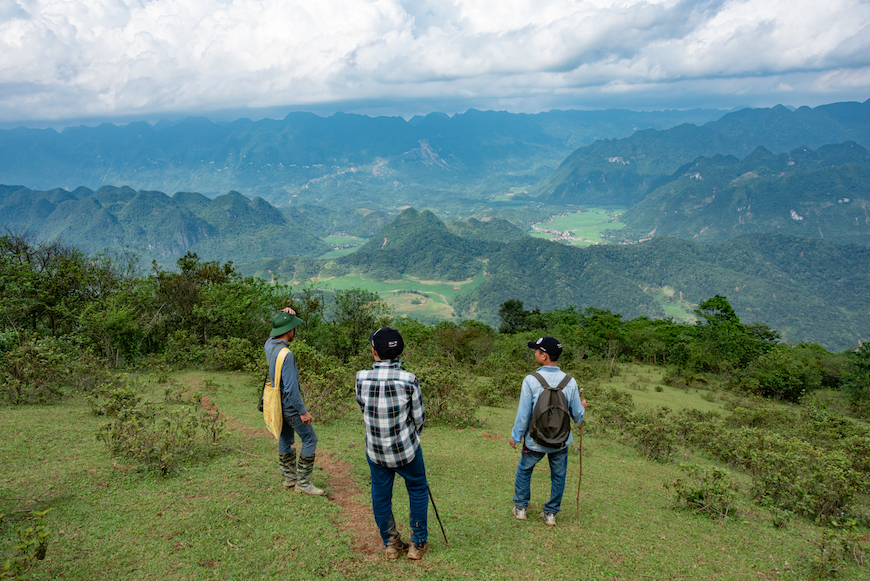 You'll find superb hiking opportunities across the northern highlands, especially in Pu Luong, a nature reserve southwest of Hanoi. Ringed by dramatic mountains that dominate the horizon, Pu Luong blends all the features that make the highlands of Vietnam so appealing. Strap on your hiking shoes and to tackle misty rainforests, cascading rice terraces, and remote minority hamlets. Afterwards, reward yourself with a cooling dip in one of the rock pools or waterfalls that flow through the reserve.
TIP: Base yourself in the villages of Ban Hieu or Ban Don, where your hotel or homestay can arrange hiking excursions you can tackle by yourself or with a guide.
---
Kitesurfing in Mui Ne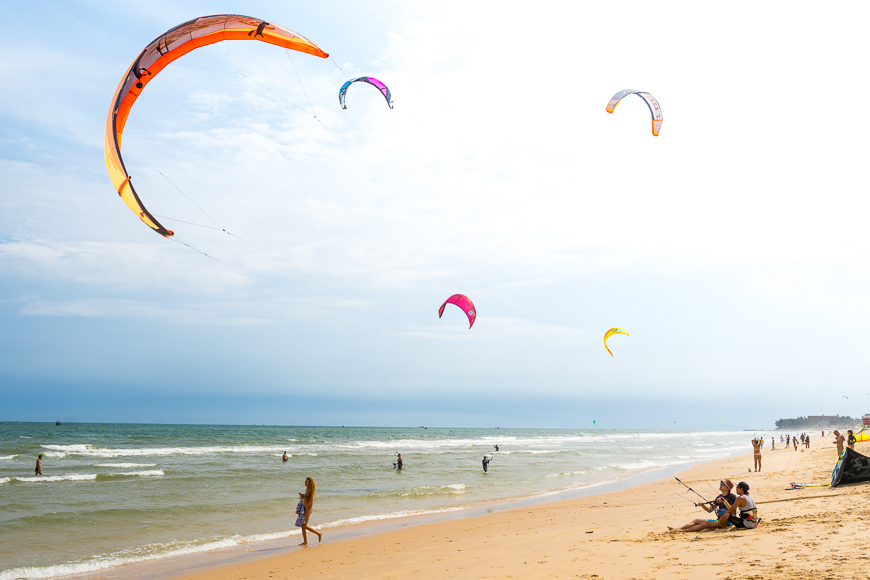 Who says beach holidays are boring? If you like a dose of excitement with your vacations, take up kitesurfing in Mui Ne. This stretch of golden sand is graced with blue waters, year-round sun and steady winds. Mui Ne is Vietnam's leading hub for watersport fiends, especially kitesurfers. Kitesurfing schools in Mui Ne offer comprehensive classes for every level. If you're a beginner, they'll show you the ropes. If you're a seasoned kitesurfer, you can learn new tricks in one-on-one sessions. Get started with Kitesurf Vietnam, one of Mui Ne's best-established outfits.
---
Kayaking and SUP in Lan Ha Bay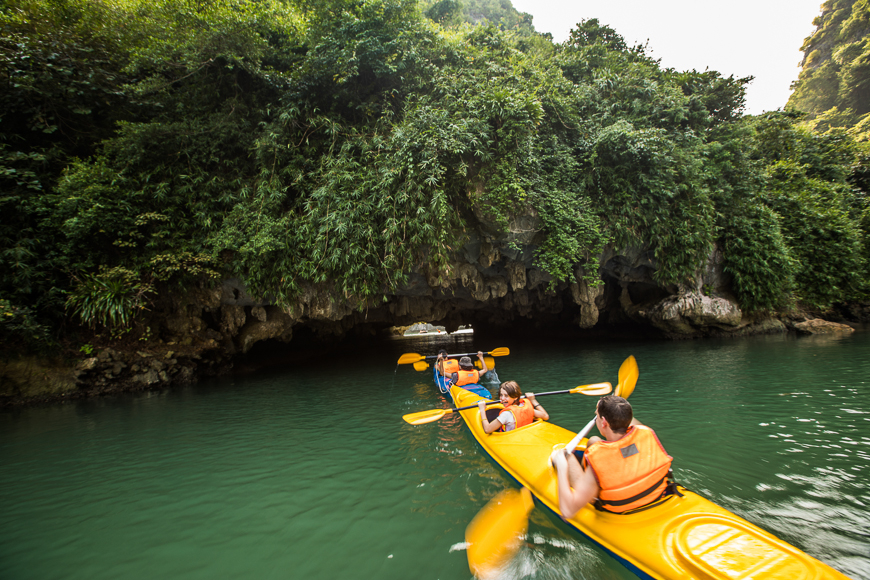 UNESCO-listed Halong Bay gets all the attention, but neighbouring Lan Ha Bay is just as dramatic. Picture a fantasy world of jungled karsts rising from emerald waters, secluded beaches, and hidden caves. For outdoors enthusiasts, this is the perfect chance to explore one of the world's most famous seascapes. The quieter waters of Lan Ha are ideal for kayaking and stand-up paddle boarding. As you paddle through water caves and dodge rocky outcrops, you'll get a good sense of the magnitude of the bay. Hit up SUP Tour Vietnam for more information on Lan Ha Bay and beyond.
---
Want more Vietnam travel ideas? Sign up for our newsletter to receive our best stories in your inbox.