Over the years, French photographer Réhahn has made countless excursions into the highlands and countryside of Vietnam, photographing the men, women and children of Vietnam's 54 ethnic minorities.
"By picking up the language, I found myself drawn to the elders and their enchanting tales," says Réhahn. "When they speak of their culture and traditions, their eyes light up. When their minds go back in time or when they put on their cultural costumes, they start to glow and beam with pride. Their stories continue to inspire me to this day."
In 2011, Réhahn chose the town of Hoi An as his home in Vietnam. Six years later, he opened a museum dedicated to Vietnam's ethnic groups. His pictures captivate viewers from all over the world, and raise awareness of Vietnam's diverse and precious cultural heritage. Here are 25 images from his vast collection.
---
Ba Na
Ba Na (or Bahnar) ethnic architecture is known for its towering communal house, which sits in the centre of the village and may reach up to 20 metres tall.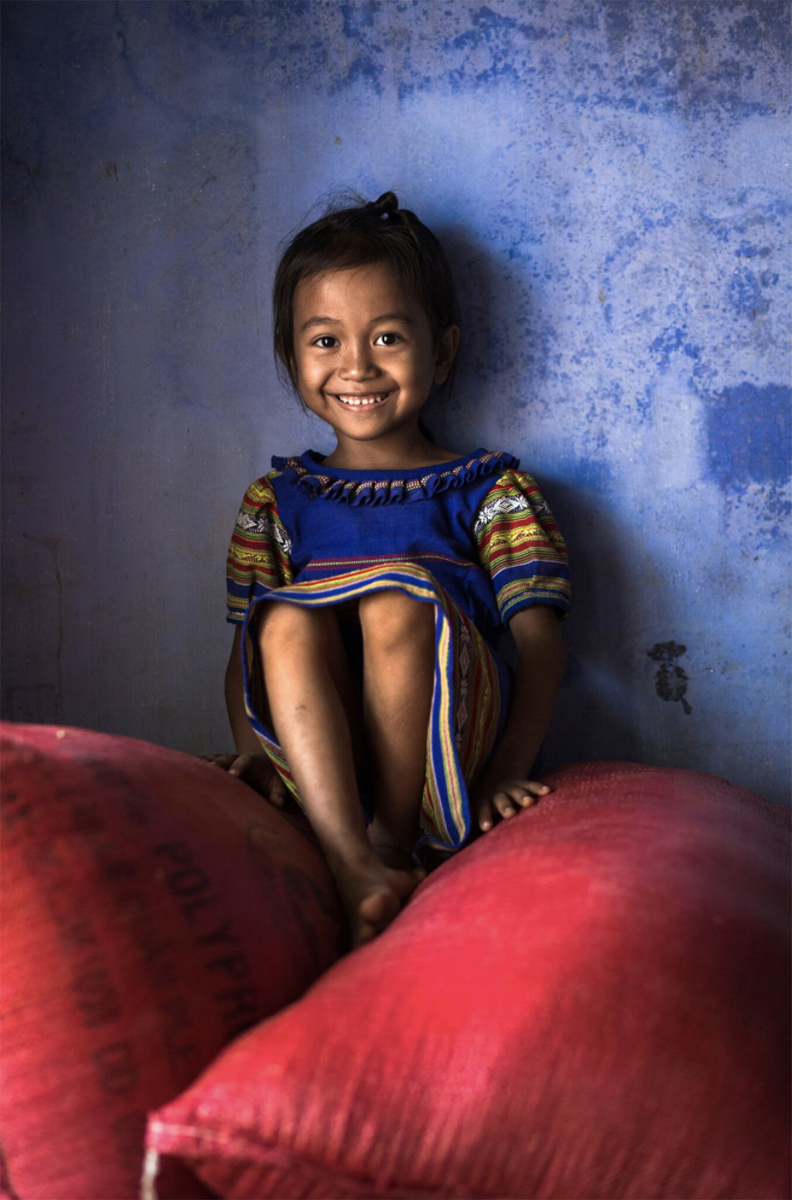 Dao
Black Dao wear black trousers and jackets with a thin line of embroidery decorated with ruffs and beads at the sleeves and collars. Red Dao Red Dao women are experts at batik and using indigo dye to colour their clothing.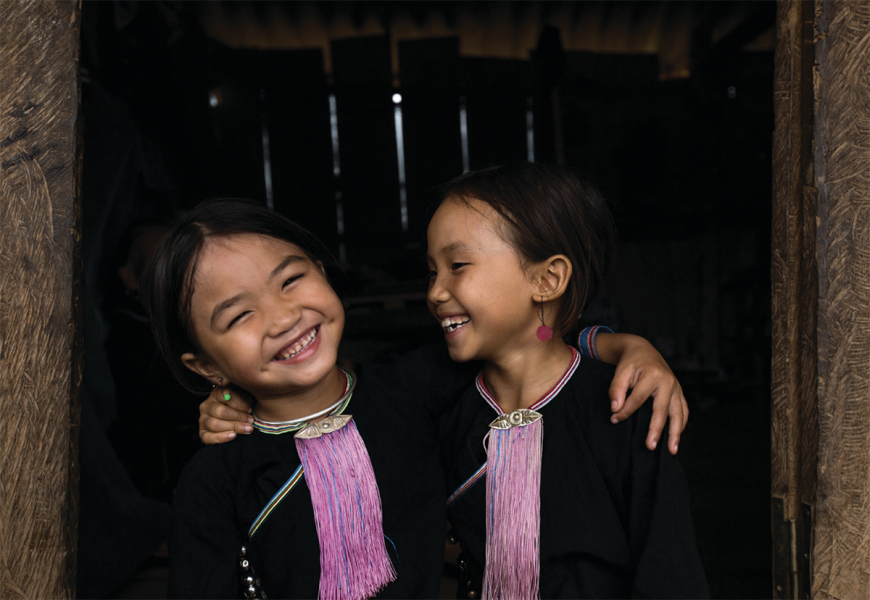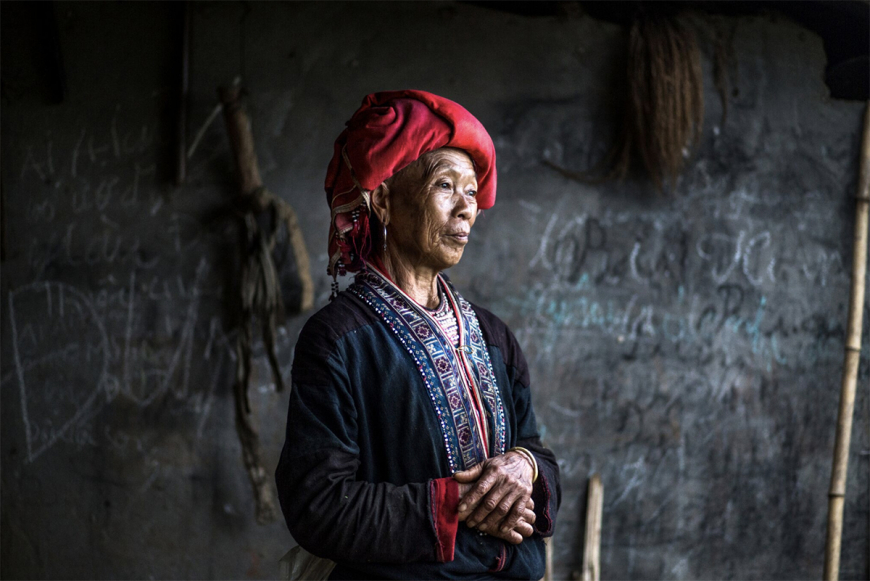 Brâu
The Brâu still follow a custom of tooth filing and use heavy jewelry to create long hanging earlobes.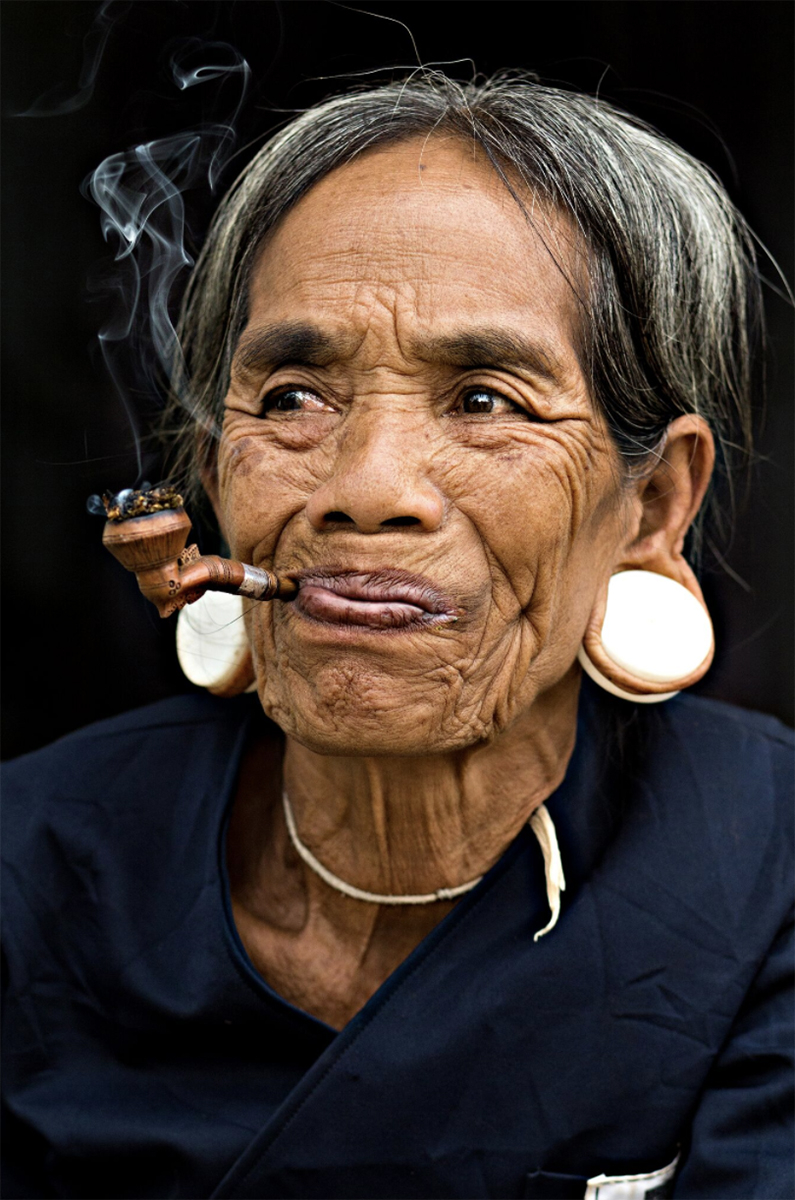 Bru - Vân Kiều
Bru - Vân Kiều means "people living in the woods." Réhahn photographed this woman from a Bru - Vân Kiều group in Quang Tri Province.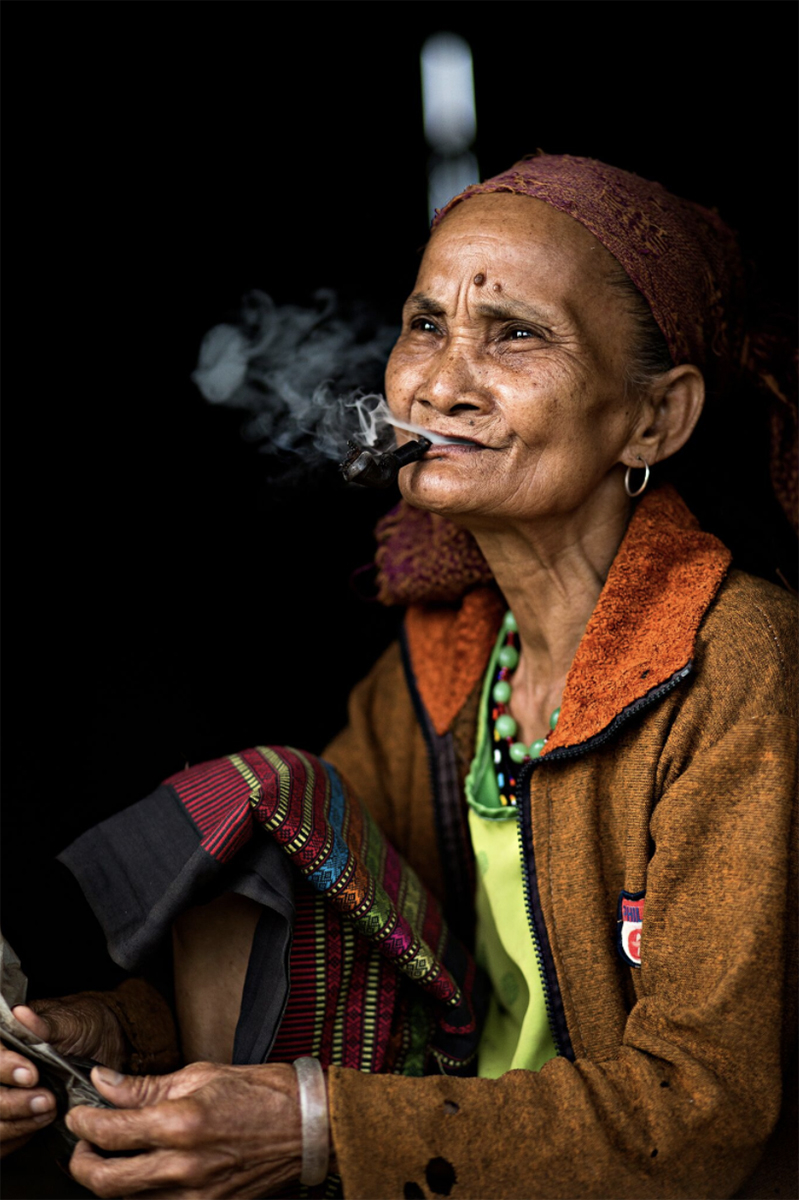 Cham
The Cham, who are Muslims and speak their own dialect, live in the south of Vietnam, including several thousand in the desert region of Ninh Thuan.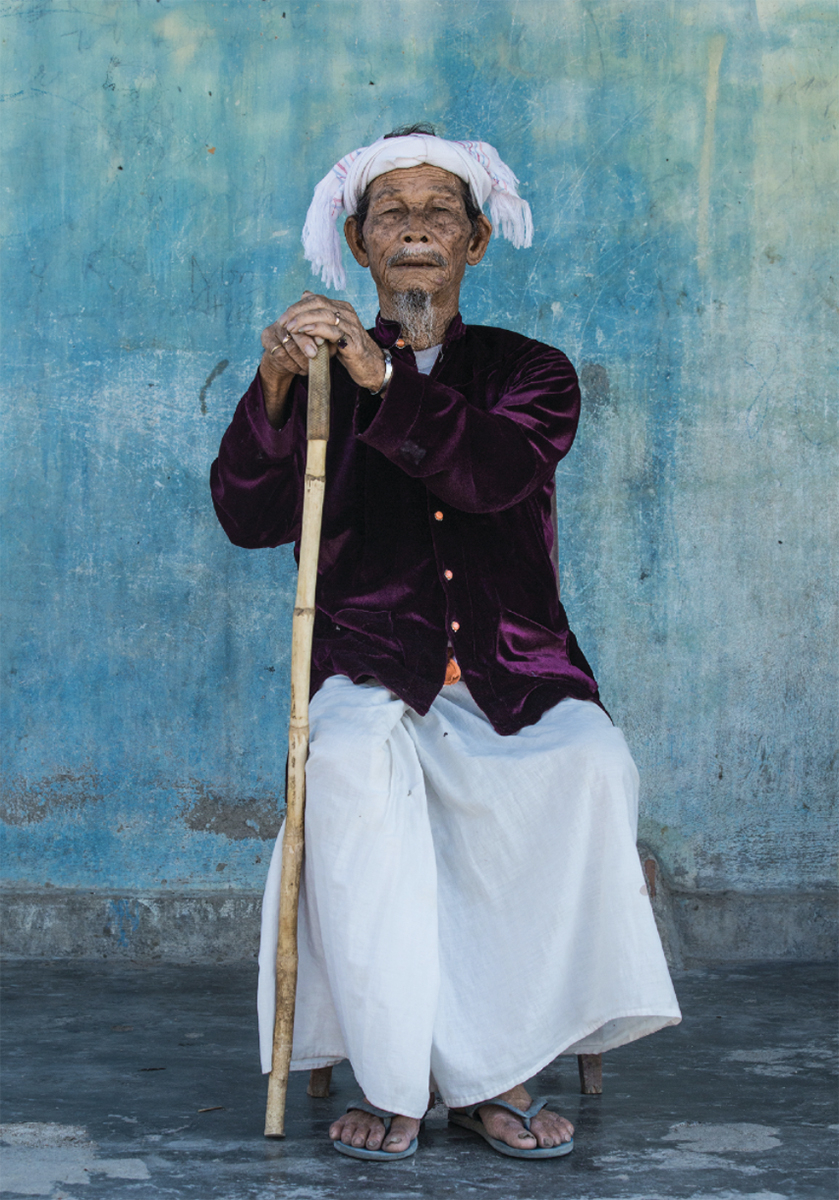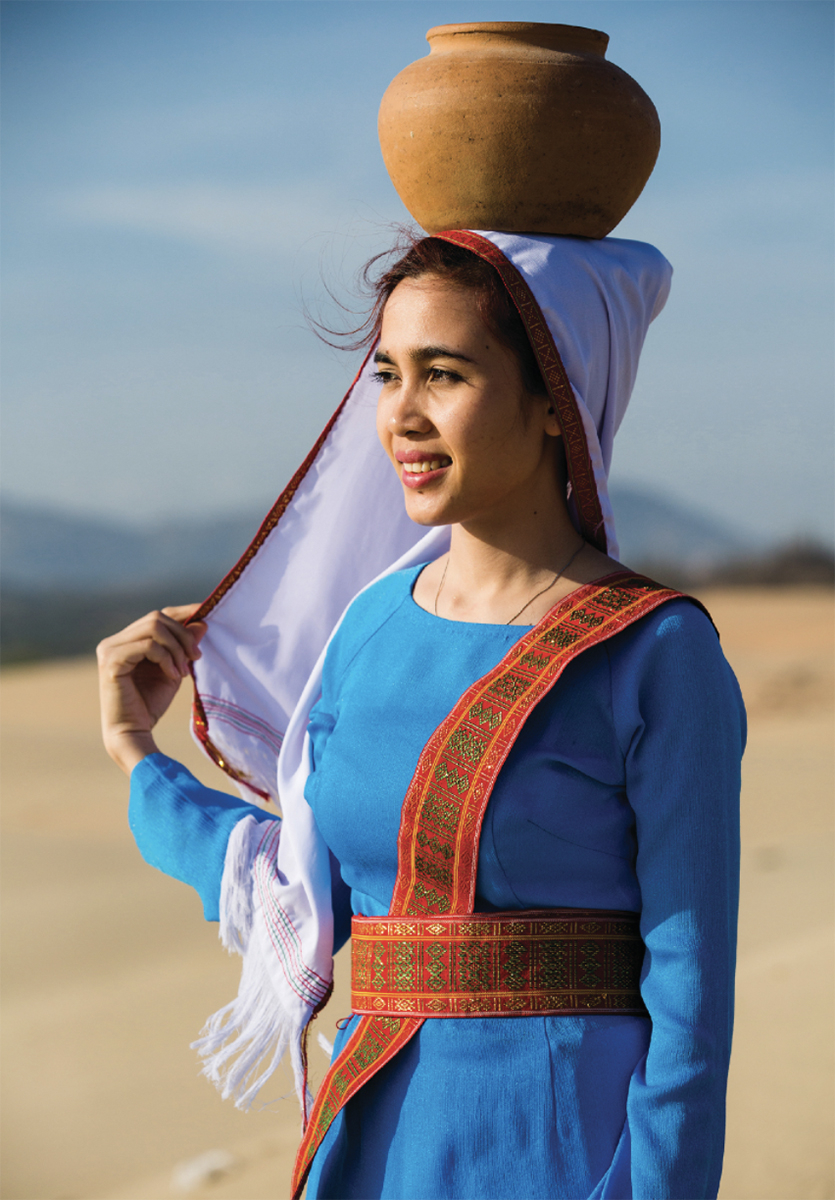 Cơ Tu
The Cơ Tu people live in the lowlands and highlands of Quang Nam Province in Central Vietnam. For centuries, the men wore a costume made from tree bark fibre.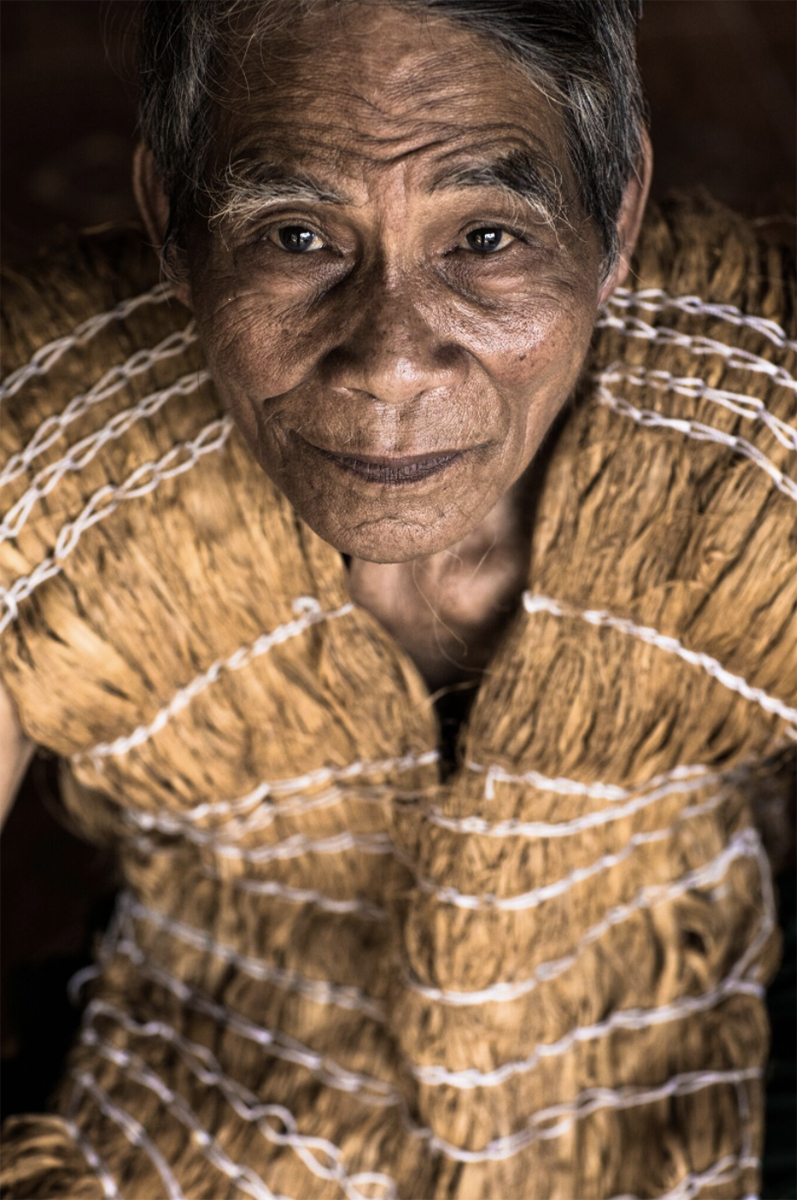 Dao Man
The Dao Man people farm rice terraces in a breathtaking mountainous part of Northern Vietnam, listed by UNESCO as a World Natural Heritage Site.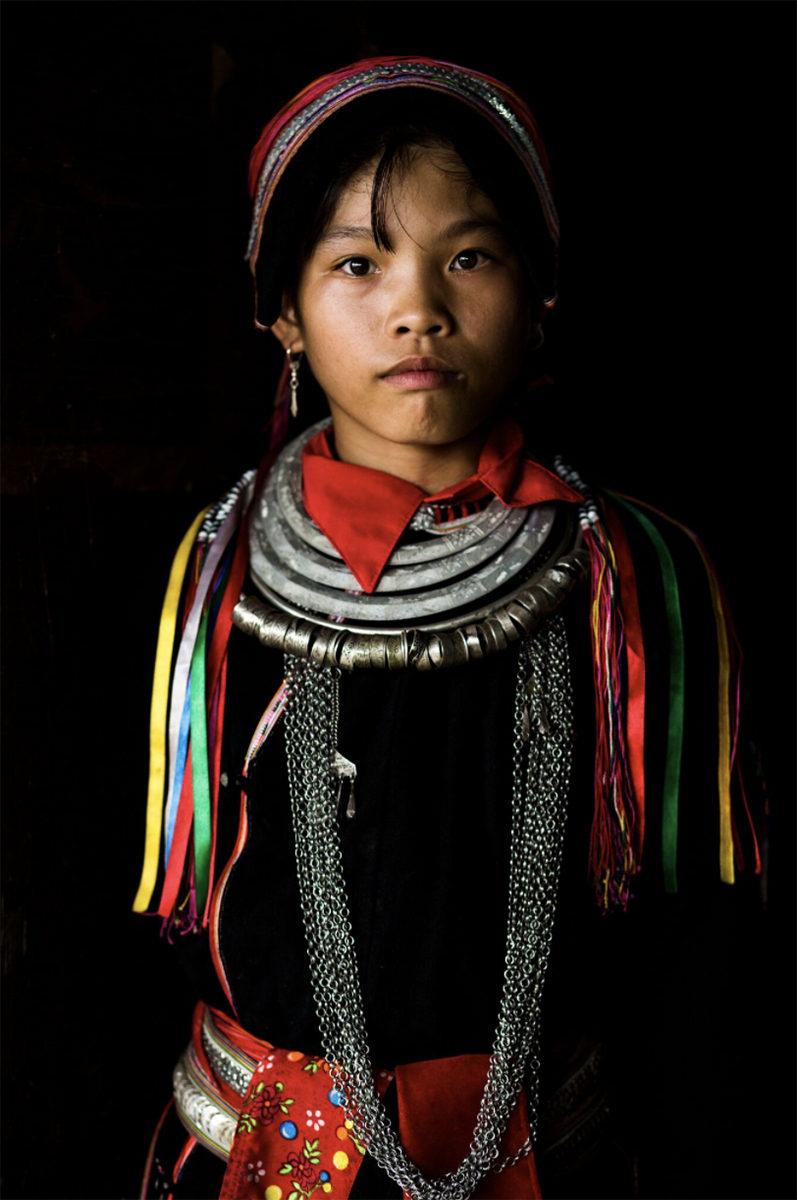 Ede
The Ede are one of Vietnam's only matriarchal ethnic groups. Women wear a long sarong, while men wear a loin cloth and pullover vest.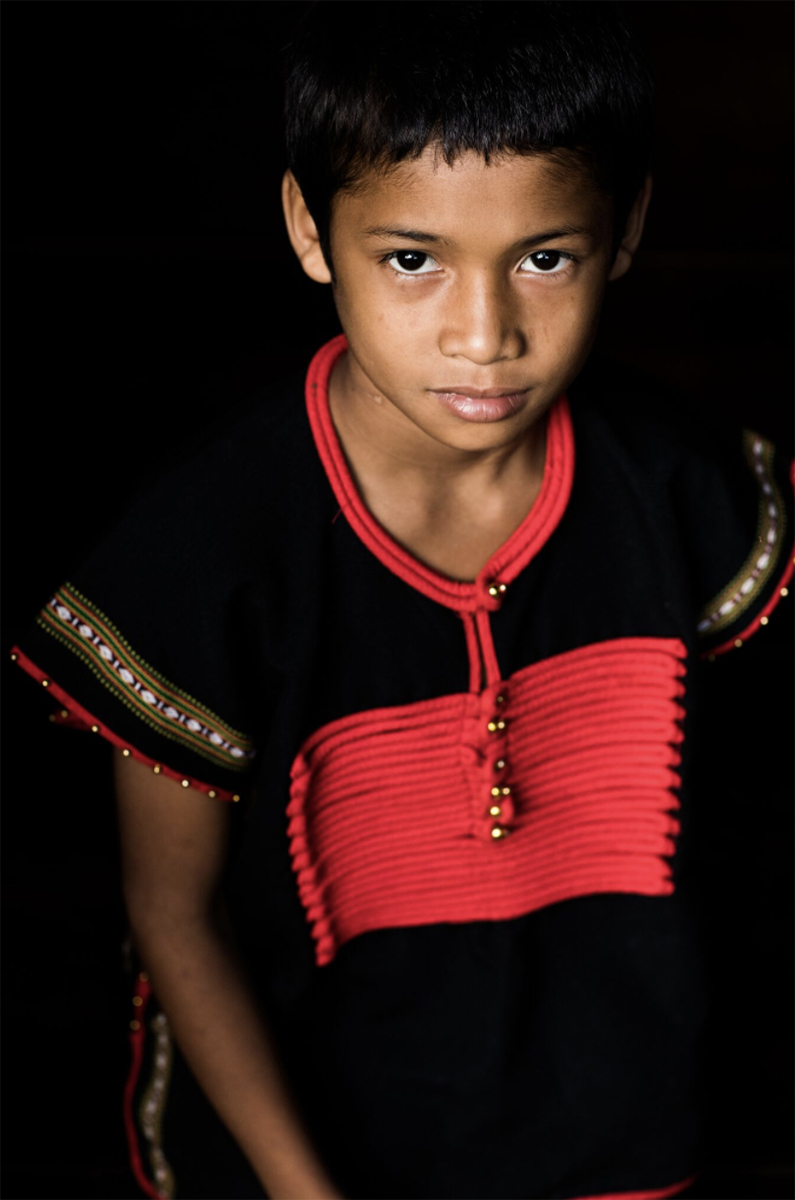 H'mong
Sewing skills are a strong feature of H'mong culture. Techniques for creating intricate patterns and embroidery are passed down through generations.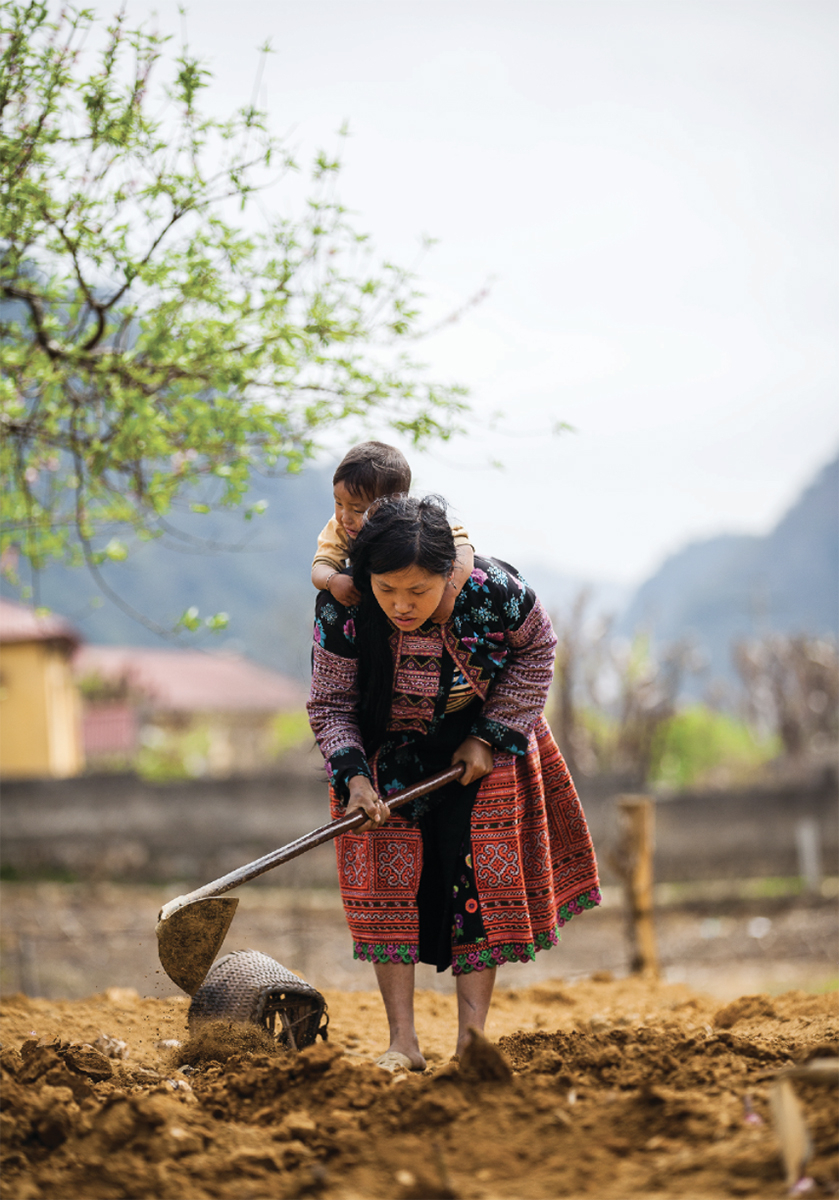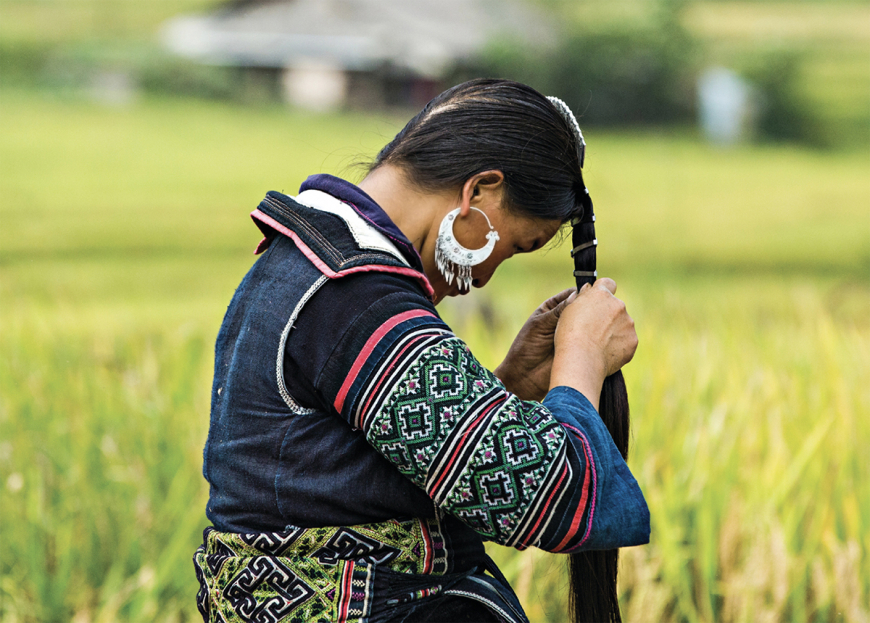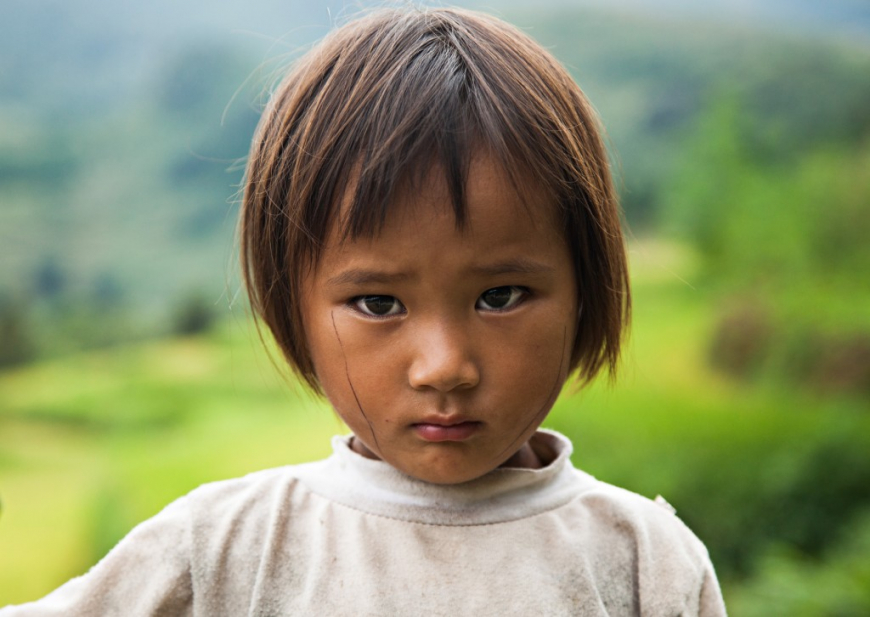 La Chi
La Chi men are skilled builders, known for their ability to fashion all kinds of household tools and items from rattan and bamboo.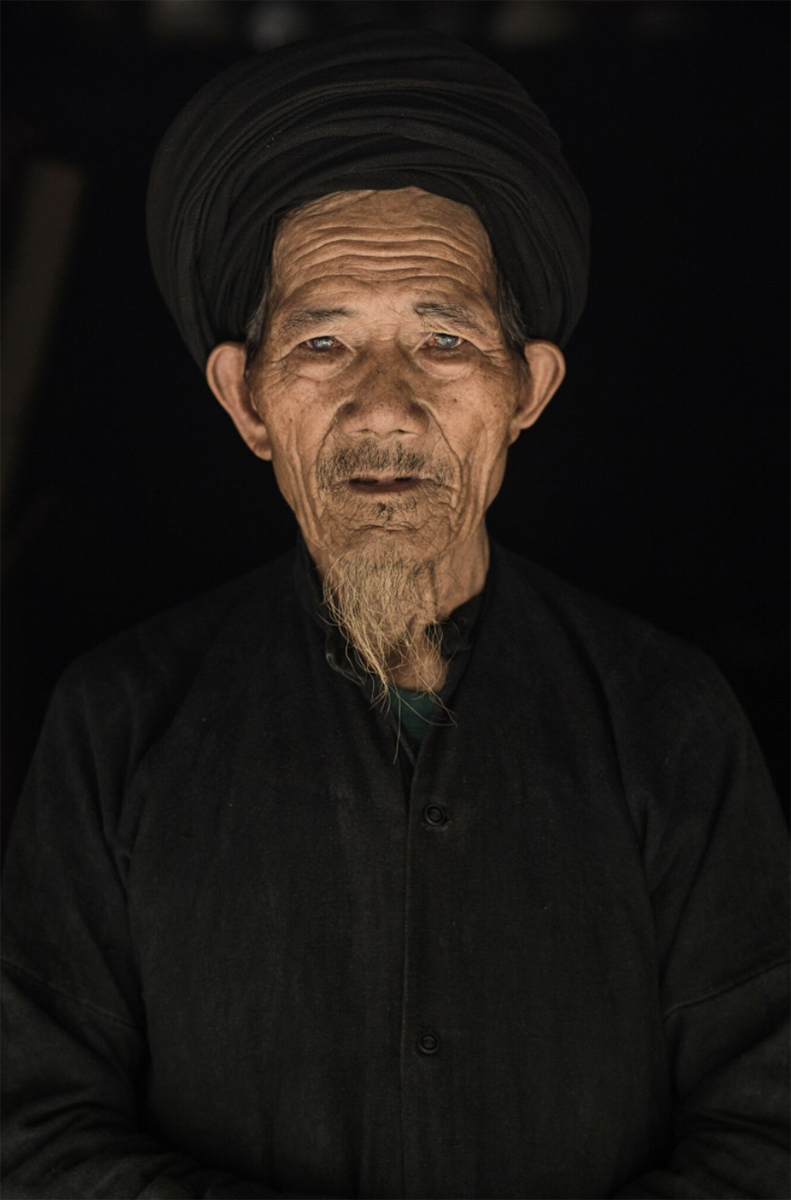 La Hu
La Hu live in forested parts of Vietnam. Known as legendary tiger hunters, the name 'La Hu' is said to mean 'as powerful as a tiger'.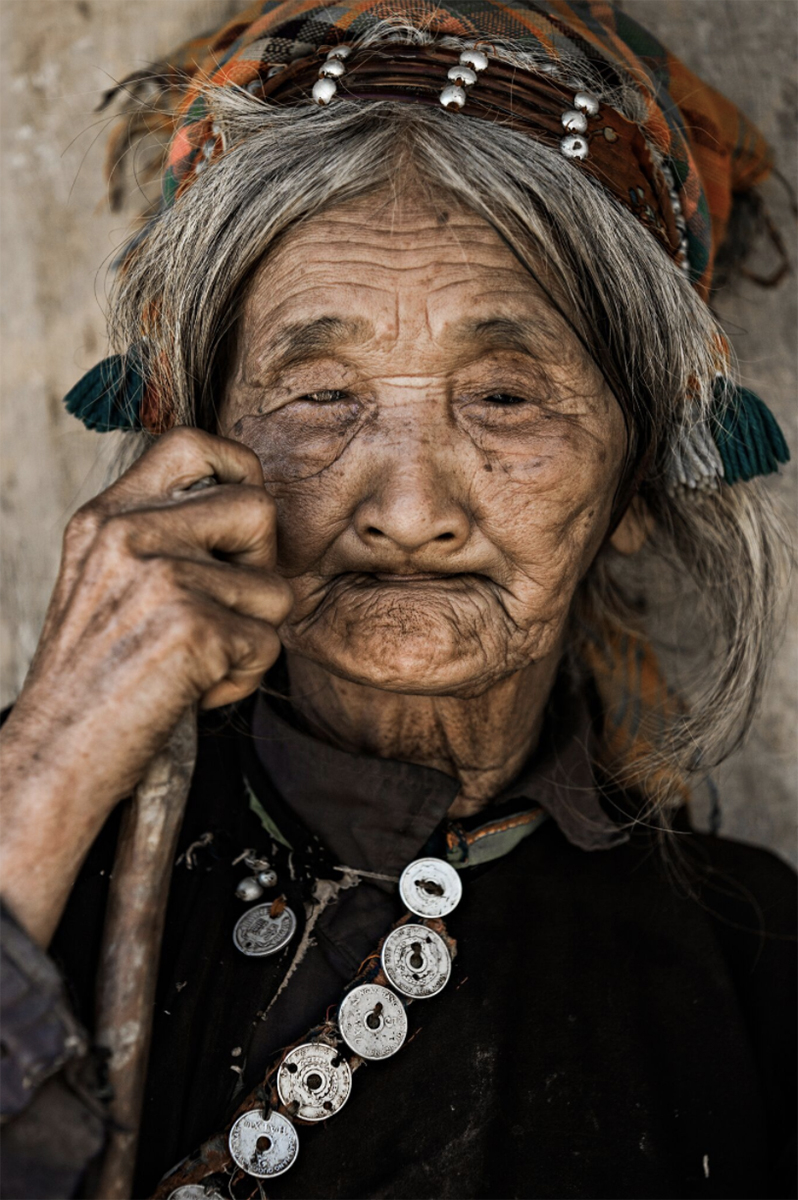 Lo Lo
The Lo Lo ethnic group has three subgroups, which can be differentiated by the main colour of their traditional costumes.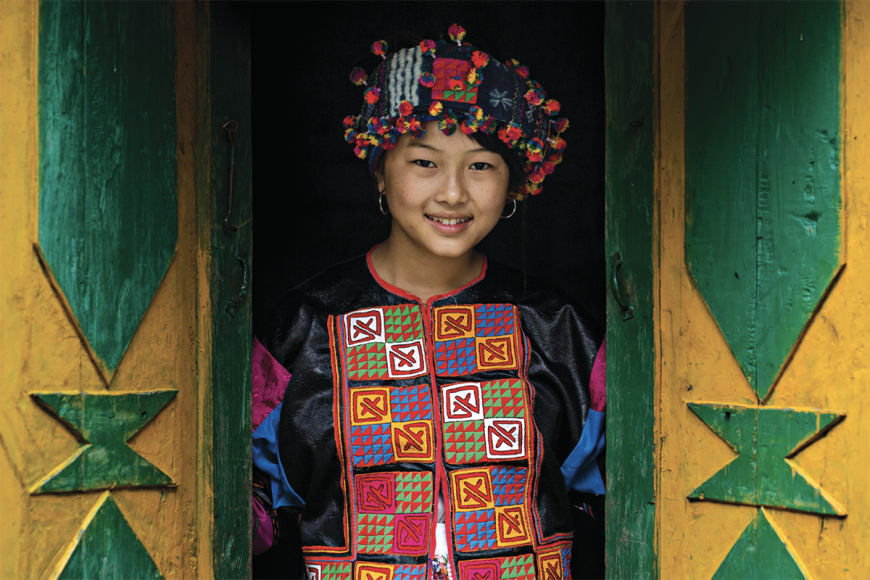 M'nông
The M'nông people are skilled elephant trainers, and elephants play an important role in M'nông folklore and in village life.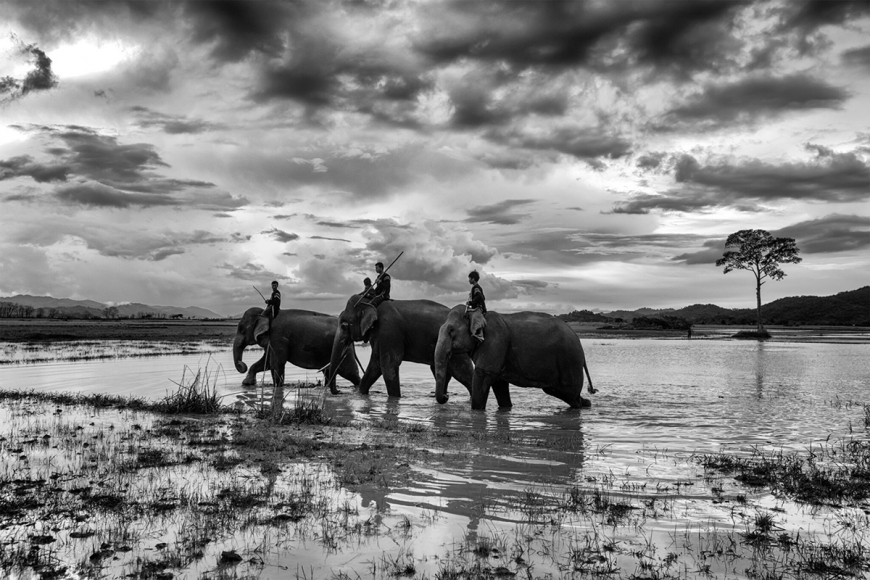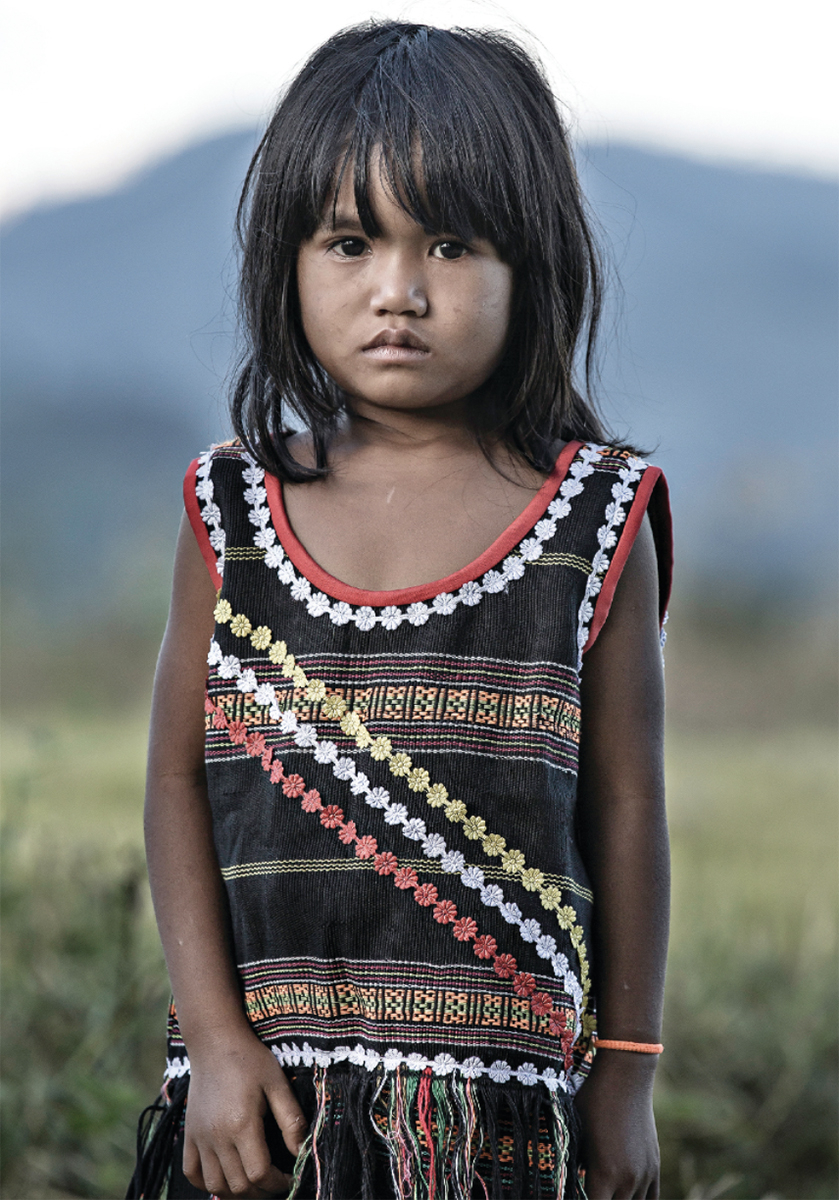 Ơ Đu
At 78 years old, Vi Thi Dung is the last woman still making traditional Ơ Đu skirts in her village.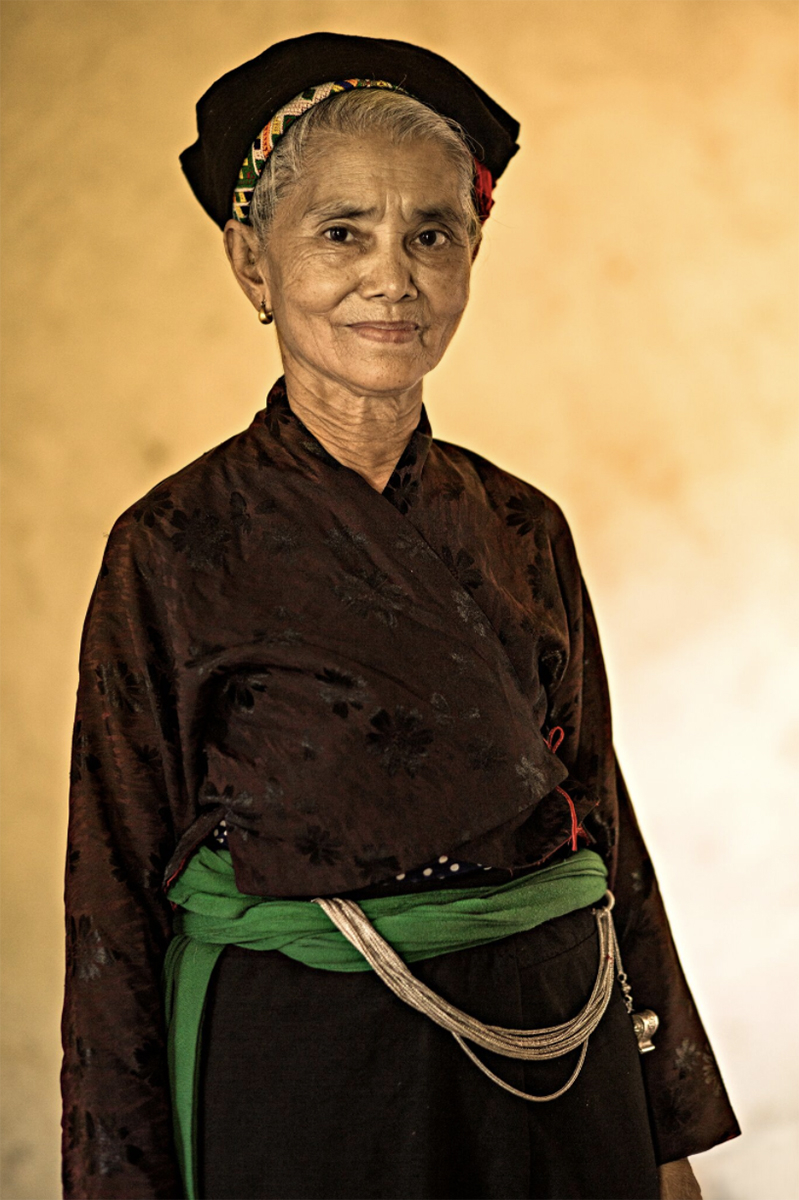 Pà Thẻn
A Pà Thẻn headdress can take as long as 30 minutes to roll and put on. Their elaborate costumes also have a belt with eight clusters, which represent their eight family lines.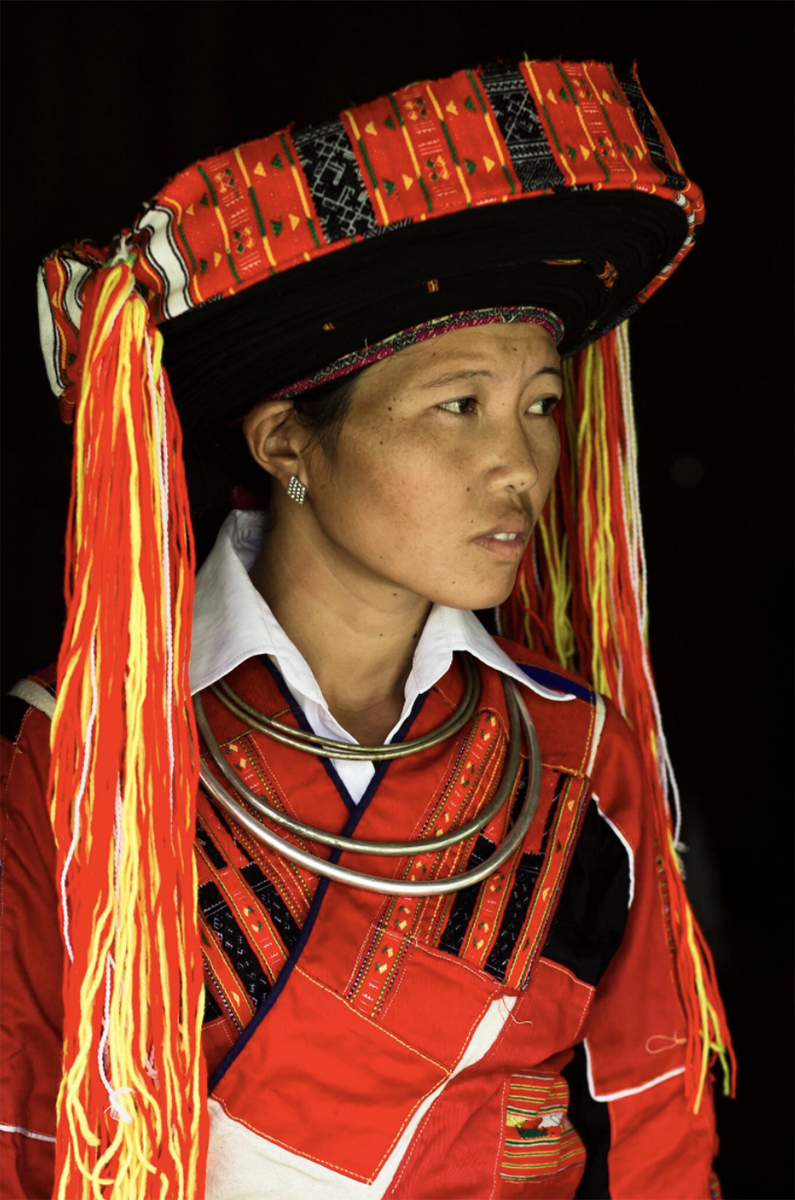 Phù Lá
Most of Vietnam's ethnic Phù Lá group live in remote villages in Lao Cai Province. Small communities usually have only 10 to 15 families and are organized by the village chief.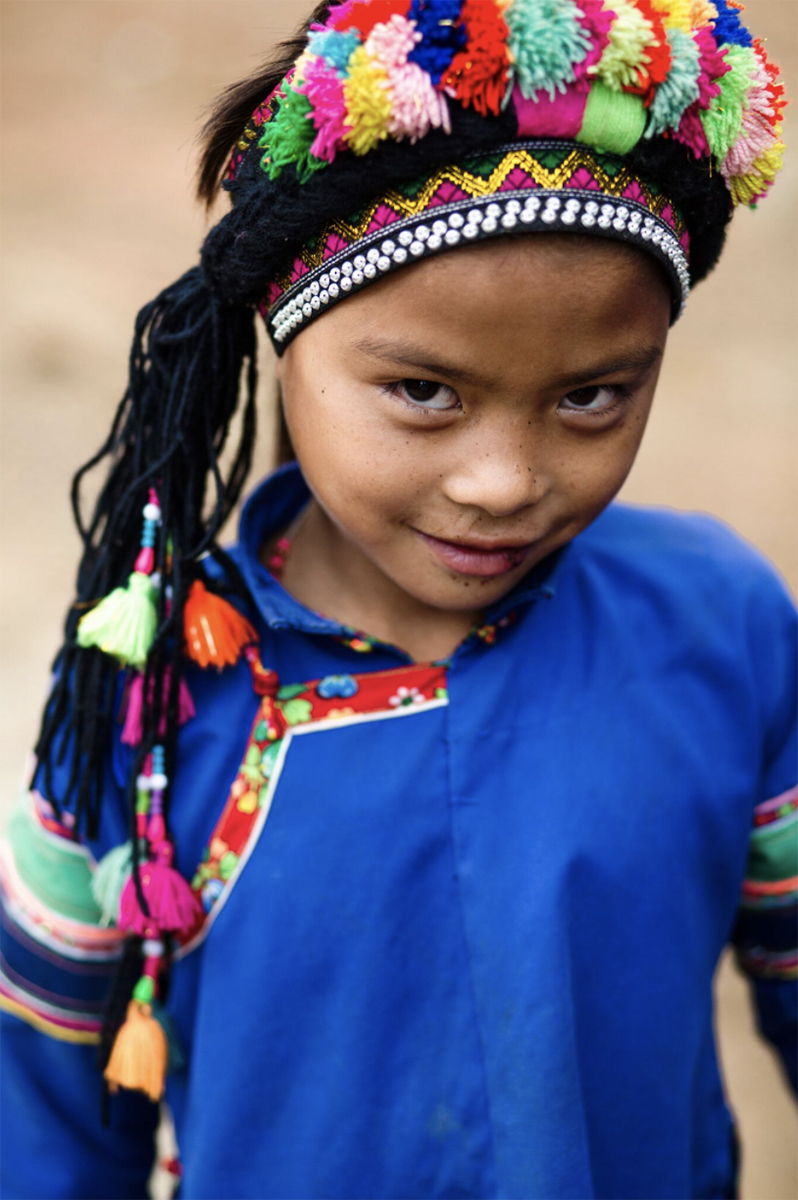 Pink Ha Nhi
The Ha Nhi are one of Vietnam's most remote ethnic groups, with several subgroups living in the mountains of Lao Cai and Lai Chau.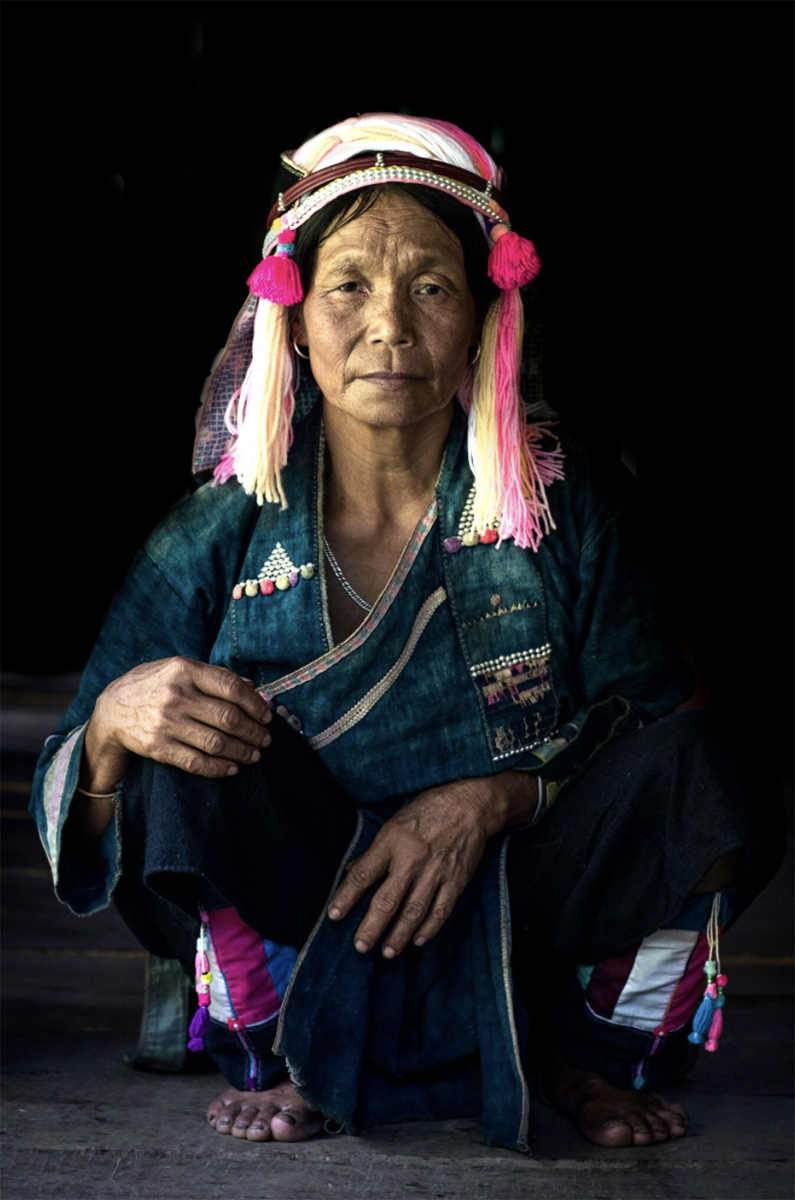 Rơ Măm
Only 12 of the Rơ Măm's traditional costumes remain, as no one creates them any more. Réhahn received this costume, as well as a pipe and basket as gifts from the chief of the Rơ Măm village.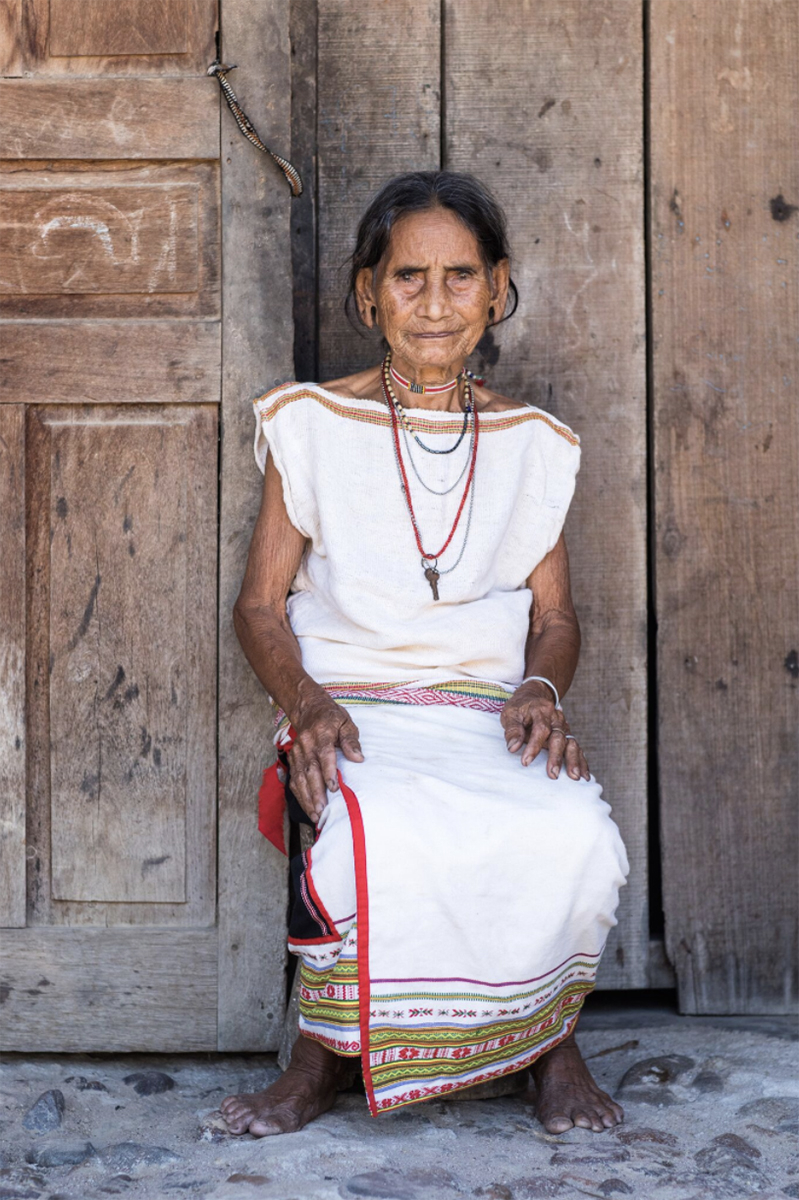 ---
Precious Heritage Art Gallery Museum in Hoi An showcases 45 original minority costumes gifted to Réhahn, as well as numerous artifacts and images. Travellers have free entrance to the museum, which is open 7 days a week, and to Réhahn's gallery in Ho Chi Minh City, which sells prints and books and supports the photographer's Giving Back Project.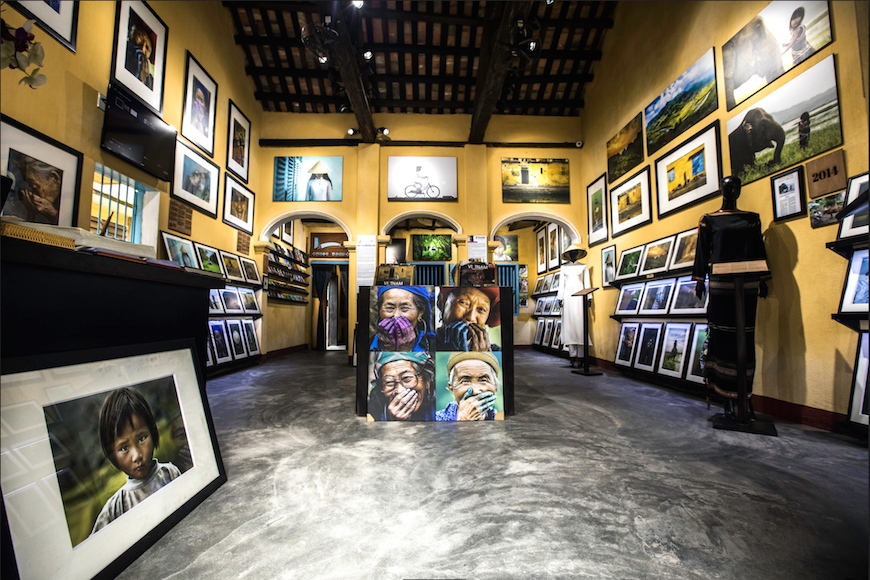 For more, visit Réhahn's website and Facebook page, or visit his galleries in Vietnam:
Precious Heritage Collection - 26 Phan Boi Chau, Hoi An
Couleurs d'Asie by Réhahn - 1st floor, 151/71 Dong Khoi, Ho Chi Minh City
All images in this story Copyright of Réhahn Photography.
---