Da Nang is one of the biggest cities in Vietnam with about one million residents, yet it feels smaller and tamer than Ho Chi Minh City and Hanoi. While it is a big city with everything big cities have to offer, it comes with a friendly and laid-back beach town vibe that keeps the pace slow. The Han River divides the beach from the city center, offering a natural boundary that is bordered by bars, parks, and promenades.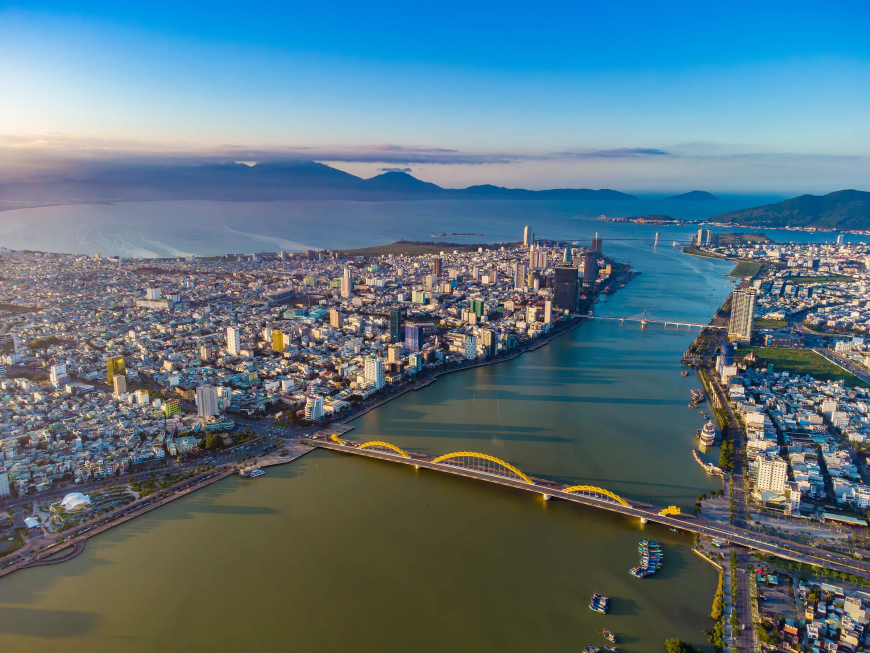 From its wide, well-paved streets to its wide, blue skies, Da Nang is remarkably clean. There is very little air pollution and litter. The tropical climate is warm during the rainy season and dry during the coldest weather, and it hovers between 19⁰C and 24⁰C (67⁰F and 76⁰F) even during the coldest "winter" month. Framed by mountains, national parks, and ocean, Da Nang feels submerged in nature.
There are lots of reasons that Da Nang is considered to be Vietnam's "Most Livable City." Here are a few.
---
1. Da Nang's Well-Planned City Center
The city center sits to the West of the Han River. It's the business district, a jovial conglomeration of cafes, restaurants, marketplaces, apartment buildings and family houses, all just within ten minutes from the international airport. It's lively without being overbearing. In part due to Da Nang's fantastic city planning, even the worst of rush hour traffic isn't bad.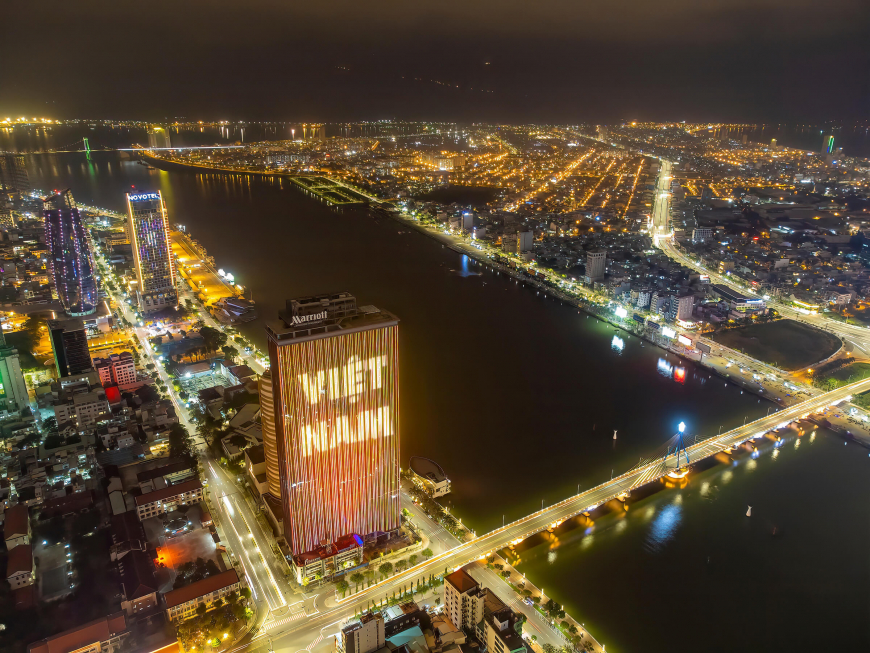 This is really a city of bars and craft beer, not nightclubs. The loudest party bars are on this side of the city, parallel to the river, but Da Nang's nightlife really shines in its trendy cocktail bars or craft beer pubs. Head to the beachside for live music, or the East bank of the Han river for craft beer and seafood.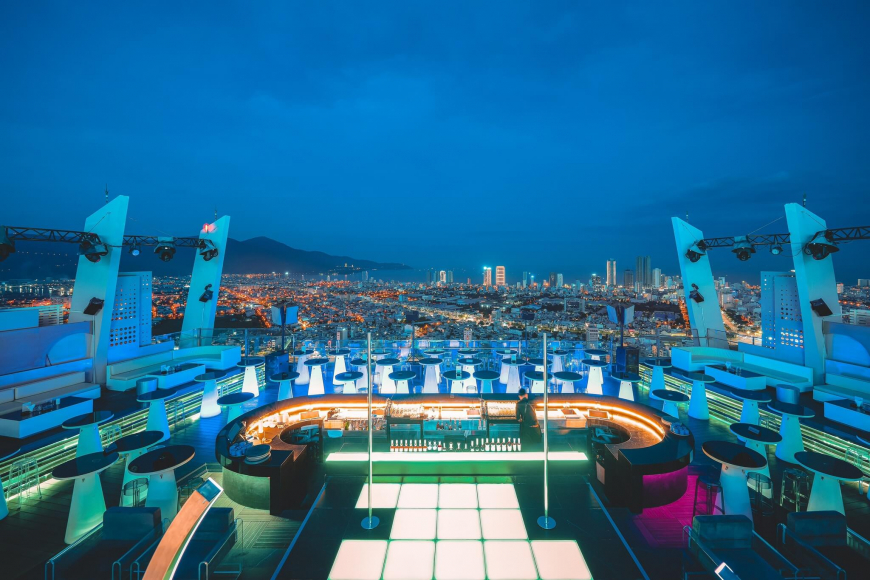 Source: Sky36 Bar
2. Beaches in Da Nang: My Khe and More
Cross over one of four bridges over the Han River (there are ten bridges, but these four link the city center to the beach district) to get to My Khe Beach. My Khe is immaculate and expansive, an ample strip of white sand that somehow remains relatively deserted until late afternoon, despite its universal popularity. Sunset brings crowds out to enjoy the internationally-acclaimed beach, but it stretches north to south for many miles, so it's easy to find a secluded spot. Head north to the national park for truly deserted beaches, some of which can only be accessed by hiking down from the mountain.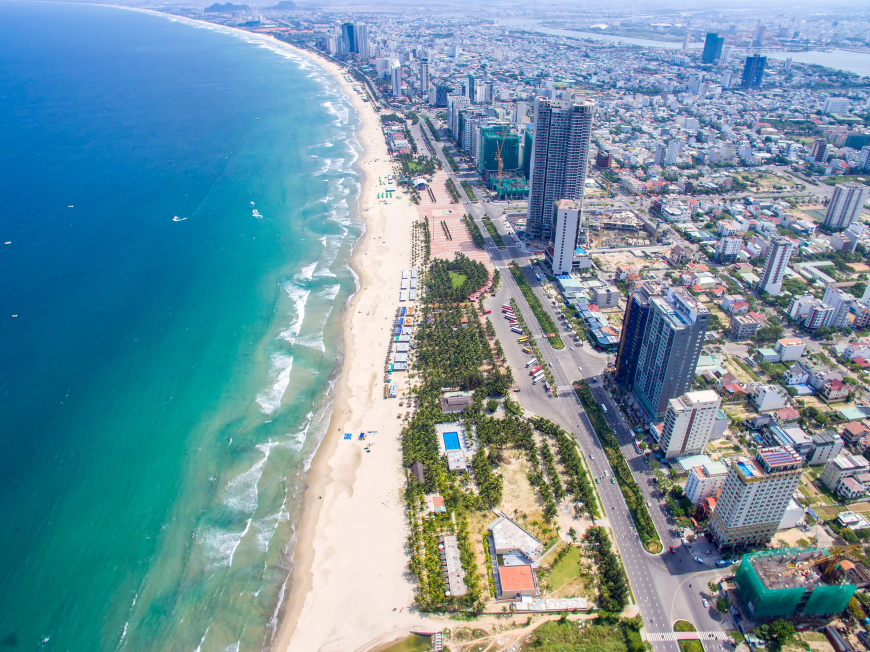 3. Monkeys and Mountains
Just about everywhere in Da Nang comes with a view of the mountains. Son Tra Peninsula to the north-east, Marble Mountain to the south, and Ba Na hills to the west all provide an ample frame of mountainous wilderness that dwarfs the human city limits.
Son Tra Nature Reserve provides a habitat for more than 200 different animal species, including 29 rare and endangered animals. Most of the world's remaining red-shanked douc langurs live on this peninsula. Ride a motorbike up the mountain to reach the "Lady Buddha" statue on top, whose gleaming white majesty is visible all the way from the beach. Views from the peak are breathtaking: the city skyscrapers erupt far away in the distance, past rippling jungle foliage and opalescent ocean as far as the eye can see.
Marble Mountain rises up from the south of the city, a collection of limestone karsts rather than a single peak. If Son Tra is ruled by its wildlife, Marble Mountain is a place of pagodas and temples, a spiritual complex adorned with shrines many hundreds of years old. Hike up carved stone steps to access statues and carvings of immortal gods and supernatural creatures, caves dripping with prehistoric vines, and ornate pagoda rooftops adorning the mountainsides like habitats for dragons.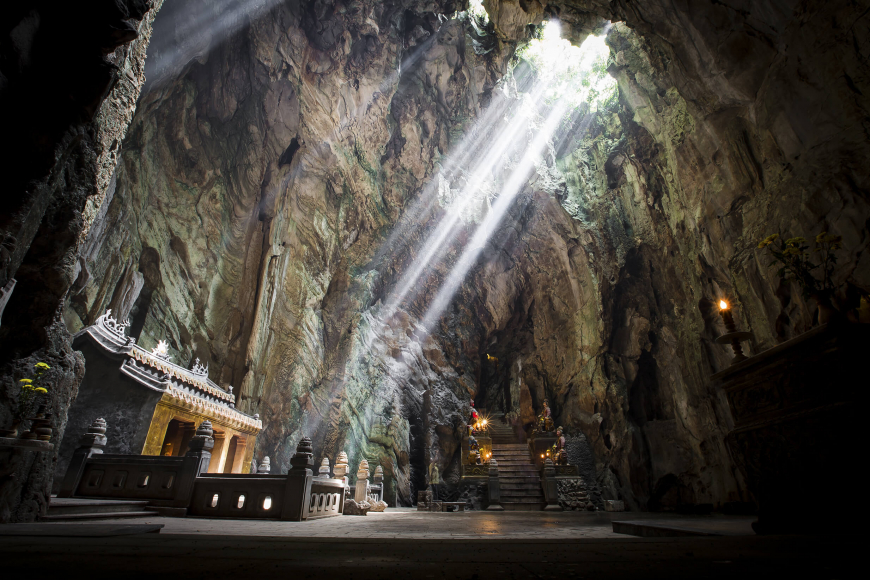 Golden Bridge, also known as the Giant Hand Bridge, is located on the top of Nui Chua Mountain, Ba Na Hills, Da Nang. It was also ranked top 10 bridges with the most unique architecture in the world. Despite being called a bridge, the Golden Bridge does not cross any lakes or rivers, but stretches across the middle of the mountain, with two heads placed at Marseille Station and Bordeaux Station in Thien Thai Garden. Situated at a height of 1,414 meters, the Golden Bridge has a curved shape like a rainbow in the air, creating a "stairway to heaven". In order to reach this stunning bridge, you will have to board on a cable car. Standing on the bridge, you can get a panoramic view of clouds, mountains and the faraway Da Nang City.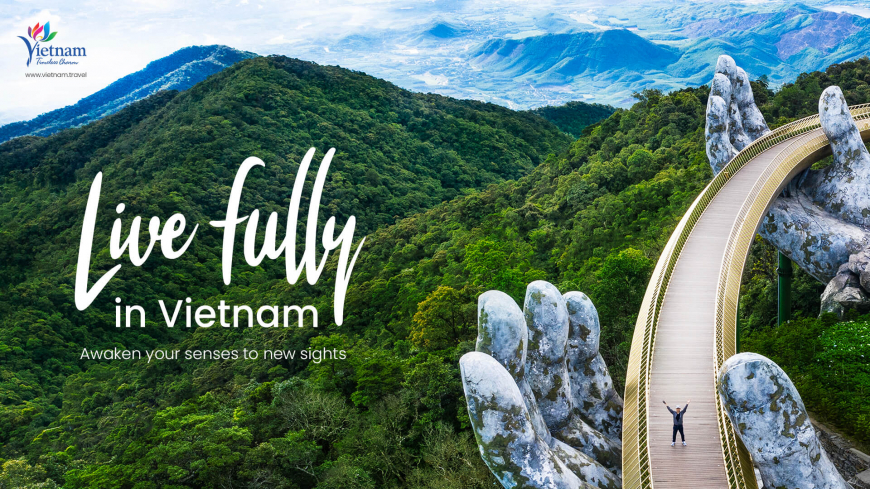 4. Quality of Life and Ease of Access
With the exception of the waterfalls and mountains outside of the city, just about everything in Da Nang is no more than a fifteen minute drive from anything else. From the city center to the beach side, from the south side of the peninsula all the way to its northern tip, everything is close enough together that a bicycle is a reasonable method of transportation and Grab taxis are fast and inexpensive.
Cheap and healthy food is everywhere. Street vendors serve bowls full of Central Vietnamese flavor on every corner, and Western food is widely accessible in An Thuong, the expat district on the beachside peninsula. Seafood is as fresh as should be expected for a beach town – try it with a bowl of mì quảng or bún chả cá, two famous local specialties. Beer drinkers should opt for a Larue or a Huda, the two local brands.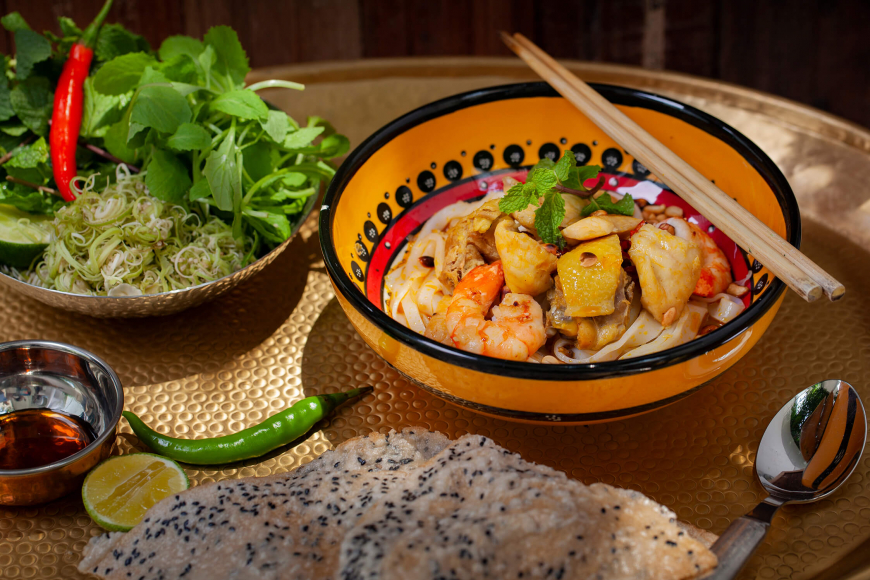 Discover Da Nang on Traveloka
Traveloka is Southeast Asia's leading tourism booking platform, offering a range of options for flights, buses and trains, car rentals, and accommodation packages. It's a one-stop-shop for travel services, and the platform offers frequent discounts and flash sales.
Download the app to book the whole Da Nang trip for the smoothest possible experience in Vietnam's most livable city.