Da Nang is one of those places that's got it all: breezy beaches, world-class leisure, compelling heritage sites and delicious cuisine. It's easy to wile away a few days in this coastal paradise, but to see the best of Da Nang's many assets, we recommend the itinerary below. Take in the beauty of Da Nang, from Son Tra Peninsula to the Marble Mountains, with these insider tips.
---
Day 1 – Marble Mountains, Cham culture and the Han River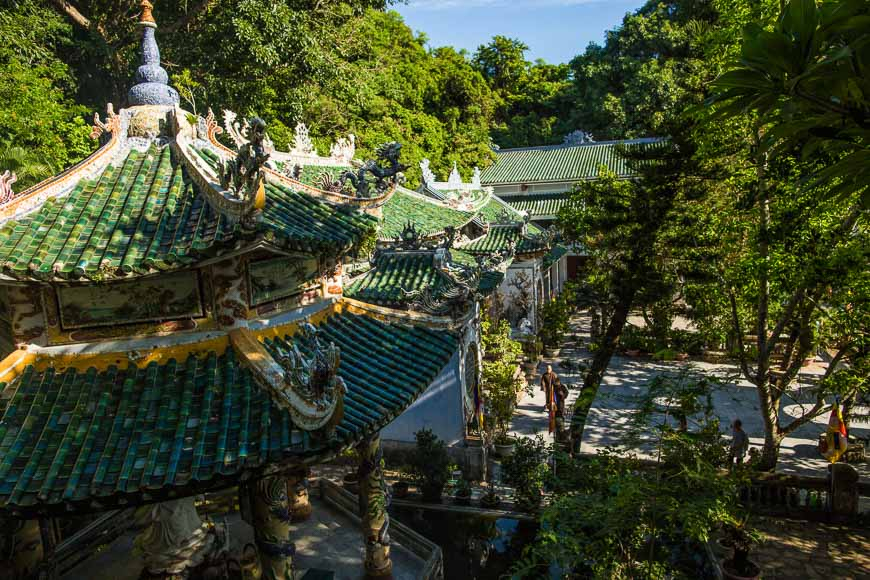 Morning: Just after breakfast and as early as you can manage, hop in a taxi to the Marble Mountains, five craggy limestone outcrops topped with serene pagodas just seven kilometres out of town. Thuy Son is the most famous of the five karsts with a number of caves in which Hindu and Buddhist shrines have been preserved over the centuries.
TIP: If you want a sneak peek, explore a 360-degree tour of the Da Nang here.
By the time you head back to town, you'll be ready for a coffee fix. The Vietnamese mix with the best of them when it comes to caffeine consumption, and Da Nang cafe lovers are spoiled for choice. Local coffee shops such as Ca Phe Long and Cong Caphe serve up the potent, almost chocolate-y native brew at criminally low prices. For a more upmarket option, try 43 Factory Coffee Roastery.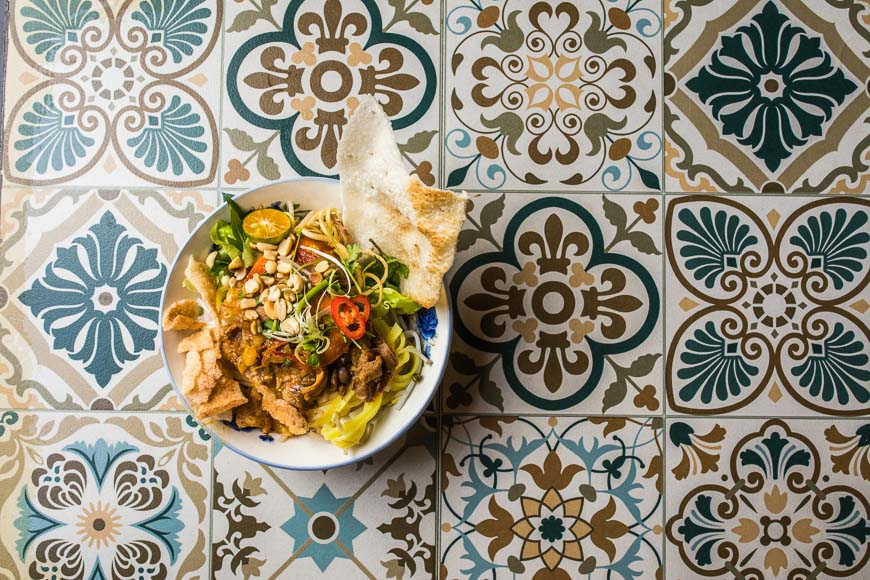 Lunch: Tuck into a bowl of mì Quảng, a delicious dish made with soft rice noodles, boiled pork, quail eggs, and sautéed shrimp topped with turmeric-infused broth, chilli, peanuts, and fresh herbs. Delicious!
Afternoon: From the centre of town, it's an easy walk to the Museum of Cham Sculpture (spot Da Nang Cathedral en route, a cotton candy-pink edifice constructed by French colonialists back in 1923.) The Cham Museum is a must for history buffs and one of the best museums in Vietnam, housing Cham artefacts and sculptures discovered on digs all around the central coast as well as at My Son Sanctuary, dating from the 5th to the 15th century.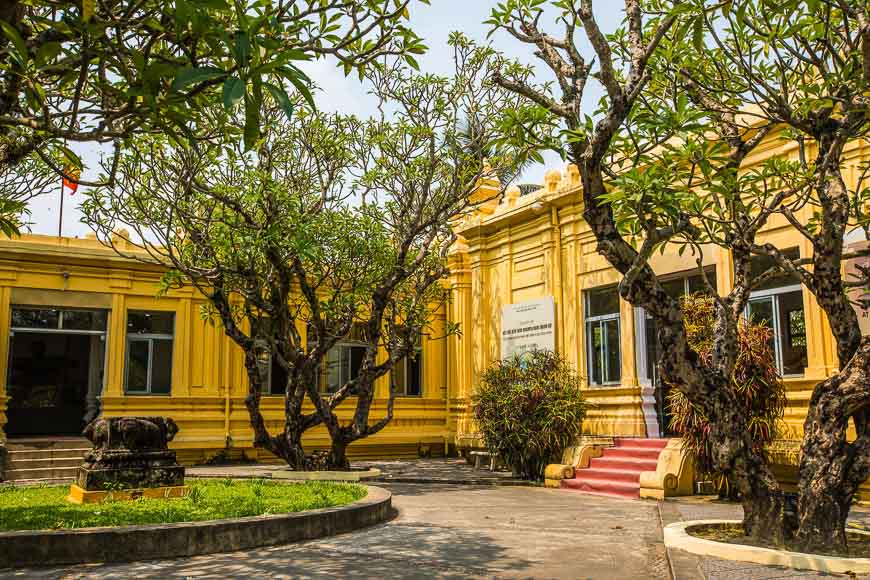 After delving into ancient culture, soak up some contemporary Da Nang culture with a stroll along the riverfront on Bach Dang St. Catch some late afternoons breezes off the Han River, see the marble art pieces set up along the banks, and enjoy the local vibe as couples, joggers and friends gather to enjoy the end of the day by the water.
Dinner: For your first evening in Da Nang, treat yourself to some fresh fusion at Fat Fish or try the creative modern Vietnamese concoctions at Nen Restaurant.
---
Day 2 – Day trip excursions, sunset views and seafood feasts

Morning: On your second day in Da Nang, strike out to see some of the province's world-class wonders. If you're an avid Instagrammer, the cable car and the Golden Hands Bridge at Sun World Ba Na Hills will give you ample opportunities to fill up your memory card. If you're a keen golfer, enjoy a round or two at Da Nang's designer golf courses along the seaside. If you're more interested in cultural immersion, make the 45-minute trip out to the Hoi An Ancient Town to explore its photogenic alleys, pagodas, and shophouses.
Lunch: For lunch, try one of Da Nang's favourite dishes: bún cá. Using the fresh fish pulled from the waters off Da Nang, cooks marinate the flesh with turmeric and spices. A broth of fish bones, pumpkin, cabbage, pineapple and tomato is poured over rice noodles and the boiled fish. Add sprouts, herbs, lime and chilli to taste.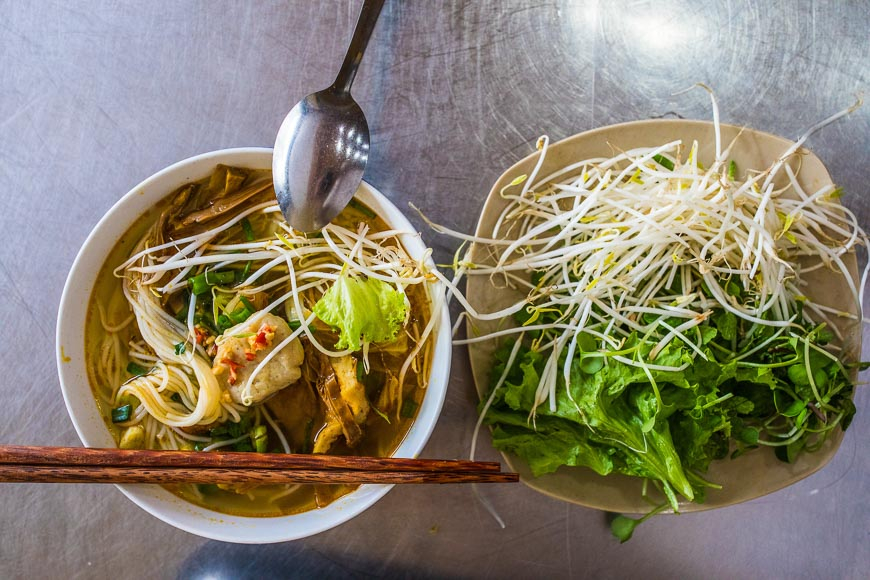 Afternoon: Back in Da Nang, spend a relaxing afternoon enjoying a few creature comforts. If you're up for shopping, you may be tempted by the chic boutiques sprinkled near the river and waterfront. Da Nang Souvenirs and Cafe provides a range of take-home mementos, and AVANA stocks amazing clothings and accessories inspired by the ethnic Co Tu minority. For a bout of indulgence, book a spa treatment, or take advantage of happy hour and swim a few laps at a rooftop pool, accompanied by views of the city skyline, Han River, and Son Tra Peninsula.
Dinner: Dine at the beach for a feast of fresh seafood plucked live from giant tanks. Consider some mantis shrimp fried with garlic, grilled calamari or clams steamed with coconut milk, lime leaves and chilli.
---
Day 3 – City tours, Son Tra Peninsula and beachfront bliss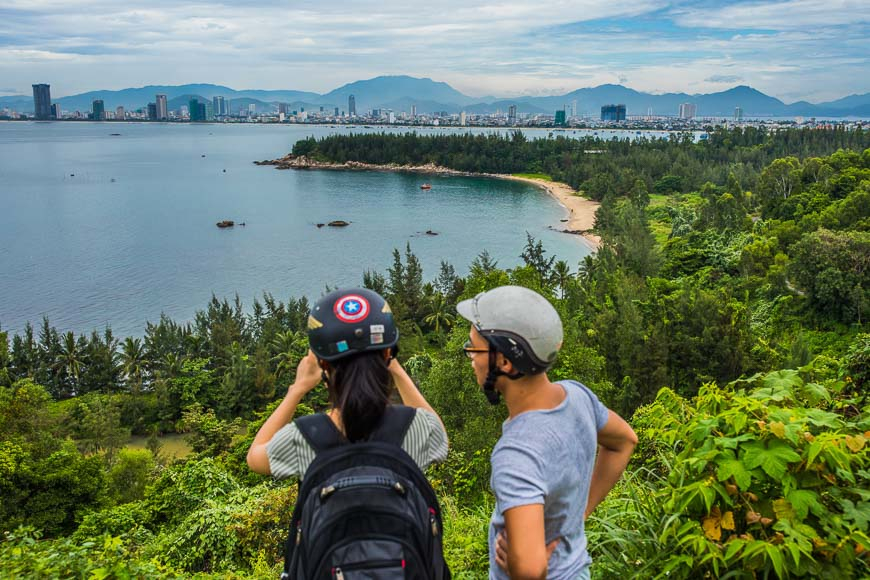 Morning: On your last morning in town, go deeper to explore Da Nang itself. Book a back-of-the-bike tour to visit the nearby fishing village, explore bustling markets, and be introduced to iconic cafes and street food stalls. Be sure to take a ride around the curves of Son Tra Peninsula to catch the stupendous views of My Khe Beach to the south and the Hai Van Pass to the north. Stop by the massive Linh Ung Pagoda to admire this Da Nang landmark, and if you've got more time to spare, drive all the way around the peninsula on the coastal road. The scenery is spectacular.
Afternoon: After all that adventure (and maybe a nap) it's time to hit the beach and unwind, just like a local. Da Nang's shores get some excellent surf between November and March in case you want to catch a wave or two. If you prefer to lounge, grab a book and a cold coconut and watch the waves roll in on My Khe Beach.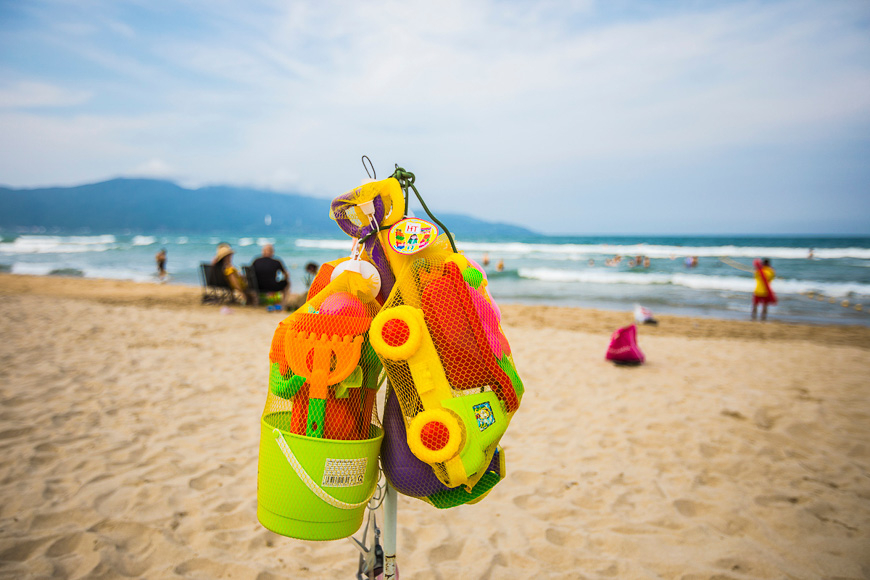 Dinner: Close out your Da Nang holiday with dinner at Ngon Villa. An elegant venue, this restaurant is a perfect spot to sample dishes from the region and share highlights from your visit.
---
Want more Vietnam travel ideas? Sign up for our newsletter to receive our best stories in your inbox.