Blessed with long, sandy beaches, rich heritage, and gorgeous countryside, Central Vietnam has a lot to offer travellers. These days, there's another good reason to visit. A string of outstanding retreats and spas have formed new wellness destination, where travellers can come to rebalance their bodies and reconnect with themselves.
Hue's deep spiritual roots make it ideal for a spiritual retreat, Hoi An's yoga and healing centres provide physical and emotional release, and Da Nang's award-winning spas trade on transformative therapies, old and new. Below are several ideas to inspire your wellness holiday in Central Vietnam.
---
Maia Spa, Da Nang

When it first opened, Fusion Maia Da Nang was the only five-star resort in Vietnam to include spa treatments in its room rates. Today each guest receives a choice of two complimentary treatments per day — a special chance to explore something different, such as crystal therapy, bamboo roller massage, or reiki. Fusion Maia is easily one of the most alluring places to unwind in Da Nang, however its outstanding Maia Spa and Natural Living wellness activities enrich the guest experience in a remarkable way. As proof, Maia Spa was named 'Spa of the Year' for the Asia-Pacific region at the AsiaSpa Awards in 2018.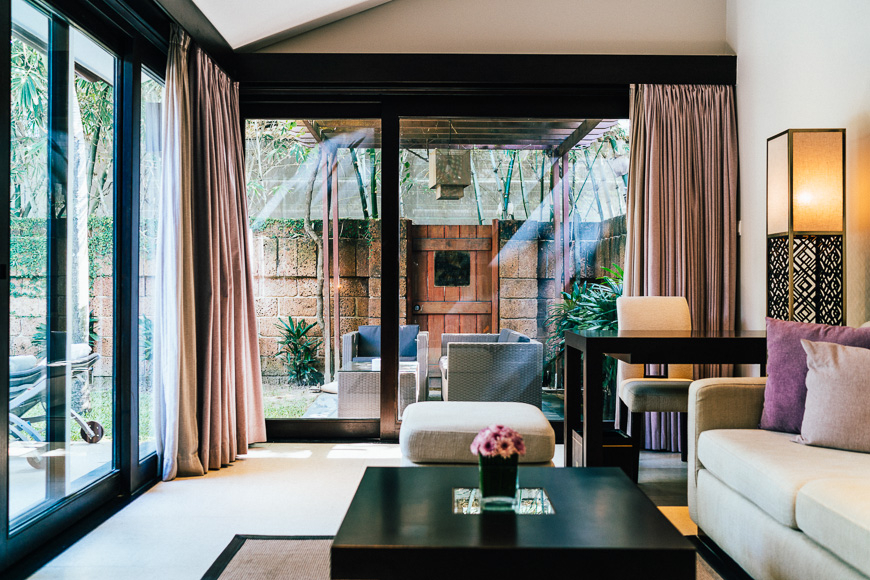 Fusion Maia's restful, modern villas all feature plunge pools, sunken jacuzzi tubs, and canopied beds. When you want to move about, the resort's stunning infinity pool and the wide shores of My Khe beach are just steps away. Every day, you can look forward to yoga and meditation classes, healthy breakfast buffets, and many other activities to promote long-lasting wellbeing.
---
HARNN Heritage Spa, Da Nang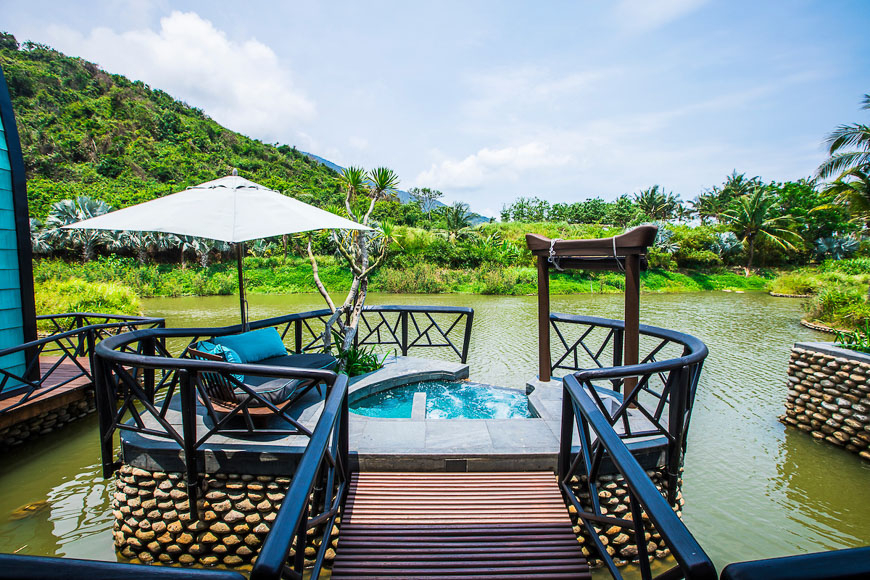 Designed by noted architect Bill Bensley, and lauded by judges since its opening, HARNN Heritage Spa is must-try for serious spa goers in Vietnam. The spa was named 'Global Spa of the Year' and 'Best Luxury Spa Retreat' at the World Luxury Spa Awards in 2017, thanks in part to its striking design. The spa's eight villas are set around a natural lagoon inside Intercontinental Da Nang resort. Each room is a sanctuary on its own, with a private patio deck and outdoor Hammam, where you can unwind in nature after your treatment.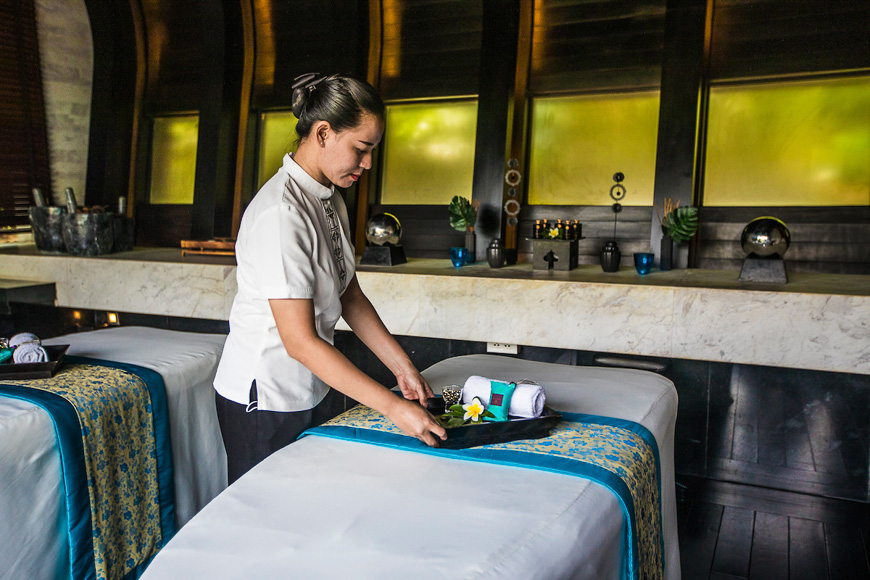 The spa menu focuses on traditional Asian medicine and naturopathy, using essential oil mixology to deliver greater healing benefits. This is also one of the few places in Asia where you can book a manicure and pedicure at a Bastien Gonzalez Studio. If wellness is the goal of your stay, the Lagoon Retreat Villas are the way to go: Each one comes with a private treatment room, as well as a dedicated therapist, butler and chef.
---
A Luminary Life, Hoi An

Opened in late 2017 by the then-general manager of Fusion Maia, A Luminary Life is an essential stop in Hoi An for wellness-minded travellers. The centre's menu of services addresses mind, body, and spirit, through group classes and private sessions in movement, mindfulness, healing and art. Visitors can book one-on-one sound baths, osteopathy, and acupuncture sessions with specialists, join a dance or other creative expression class, or drop in on the centre's regular community events to meet other like-minded people. Visiting practitioners often hold workshops at A Luminary Life, bringing new knowledge and healing modalities to Hoi An.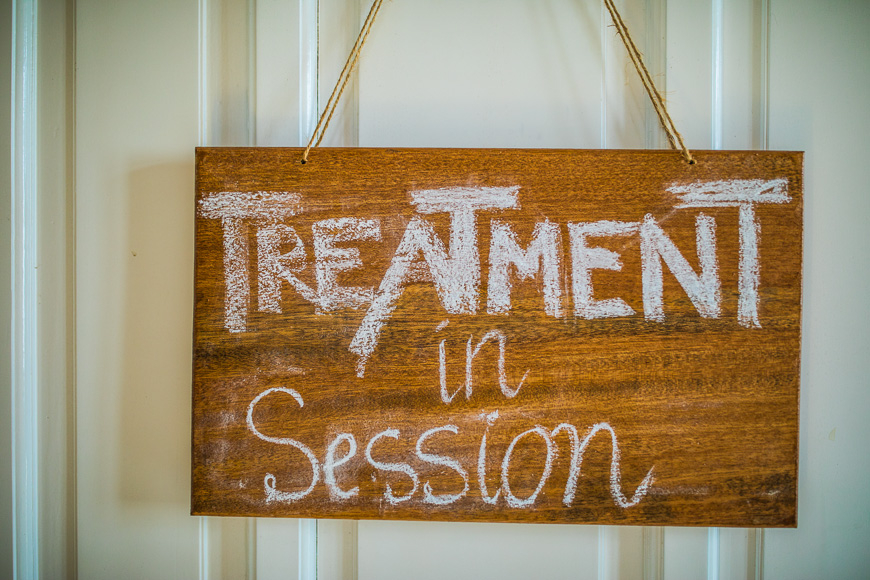 A Luminary Life's light and airy studios and healing rooms — each prepped with a Natursoft bed and private consultation area — are a soothing space to explore wellness on a deeper level. The beautiful reception and boutique on the ground floor will likely tempt you with its handpicked crystals, bath salts, and artisanal essential oils.
---
Alba Wellness Valley, Hue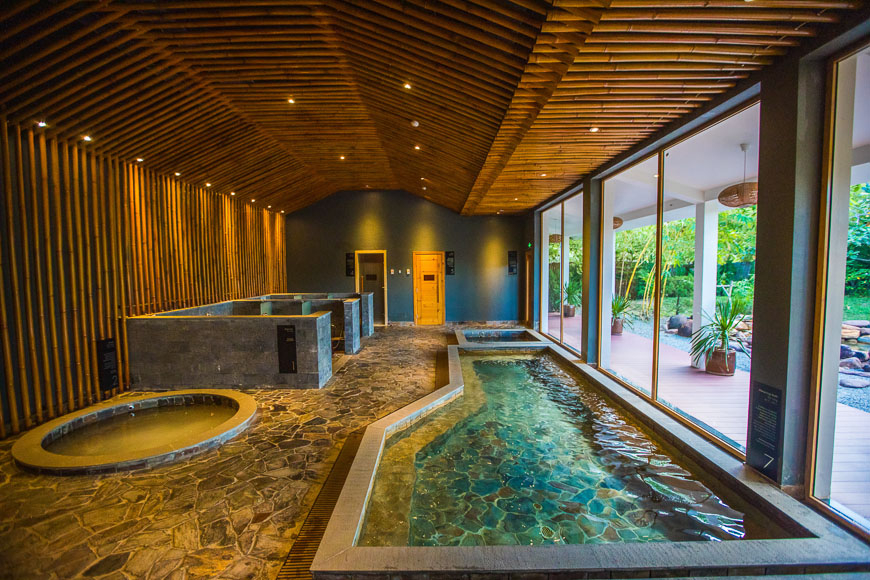 Water is the main theme at Alba Wellness Valley by Fusion - Hue, a zen-like retreat tucked away at the foot of the Truong Son Mountains, an hour's drive from Hue. The resort is built around the birthplace of the Alba natural hot spring, a volcanic mineral water source from under the earth. The springs are diverted through the resort's rock gardens and bamboo thickets, offering countless enticing pools where you can soak up its healing properties while fully immersed in nature.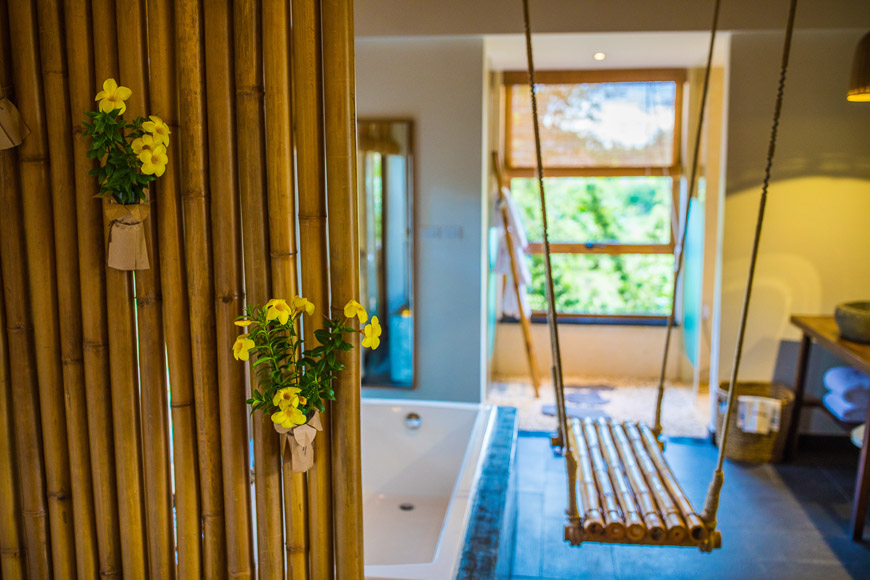 The highlight of any stay in Alba Wellness Valley is the chance to experience its seven-step, Japanese onsen. After the final step, take a dip in the private outdoor hot spring for deep, deep relaxation. The resort offers a range of modern accommodation, but its one-bedroom bungalows are a treat, complete with outdoor rain showers, vegetable gardens, and eco-friendly interiors — plus a daily supply of Alba mineral water.
---
Heart of the Earth Spa, Hoi An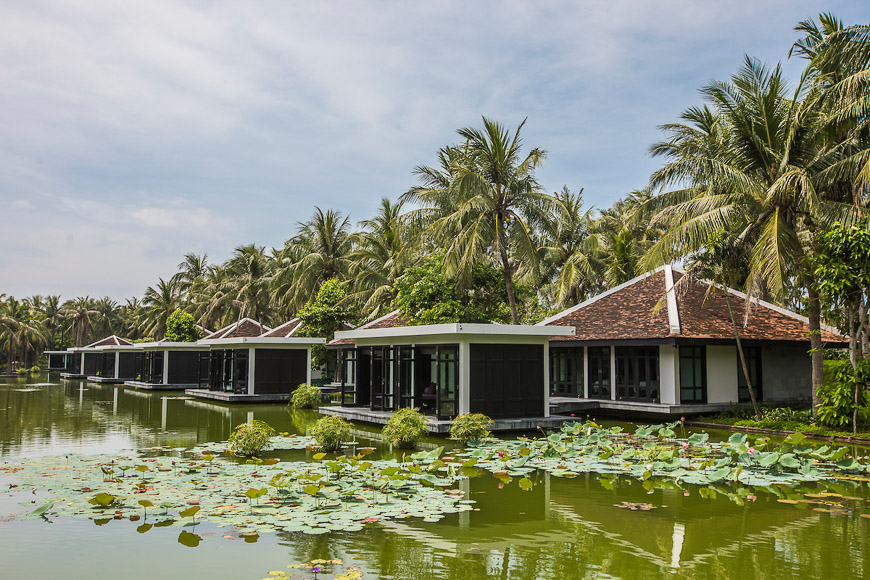 At the Four Seasons Nam Hai resort, the Heart of the Earth Spa is inspired by the Vietnamese Zen Buddhist philosophy of compassion and connection to the Earth. The spa's luxurious villas float above a lotus pond, and its tranquil reception area gives you first glimpse of the blissful journey that awaits.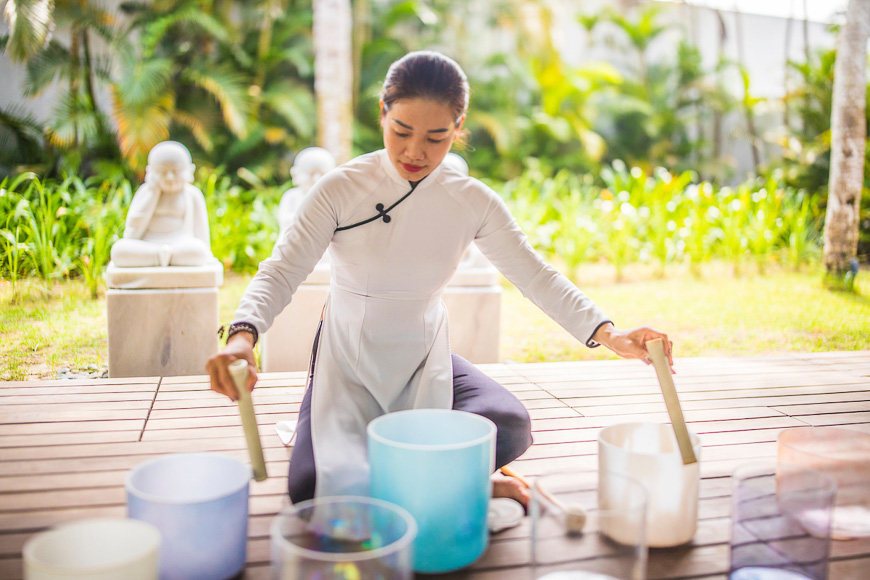 The spa's signature 'Sound and Breath' treatments incorporate sound baths done with a set of eight quartz crystal bowls. The bowls' harmonising vibrations pass directly through the body, correcting imbalances and calming each cell. Improved sleep and greater creativity are just two common benefits of sound bowl healing. Heart of the Earth Spa is also known for its children's treatments and bathing rituals.
---
Citrus Spa, Hoi An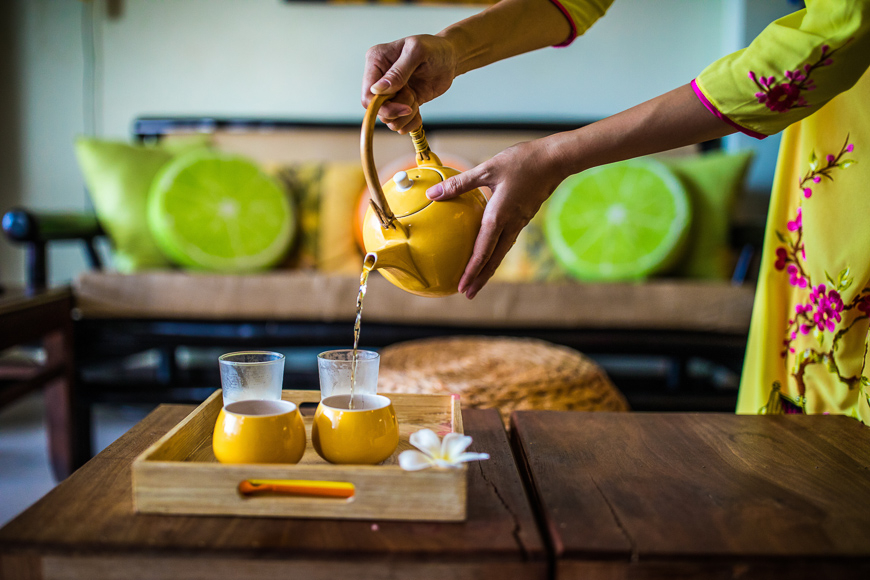 When it comes to great massage, Citrus Spa is a firm favourite among expats and travellers. The owner of Citrus Spa is a veteran of five-star spa resorts in Da Nang, and her dedication shines through in spa's consistent service and high quality natural products. Ingredients for the treatments, such as sesame seeds, lotus flowers, and aromatherapy oils are sourced locally and prepared on-site.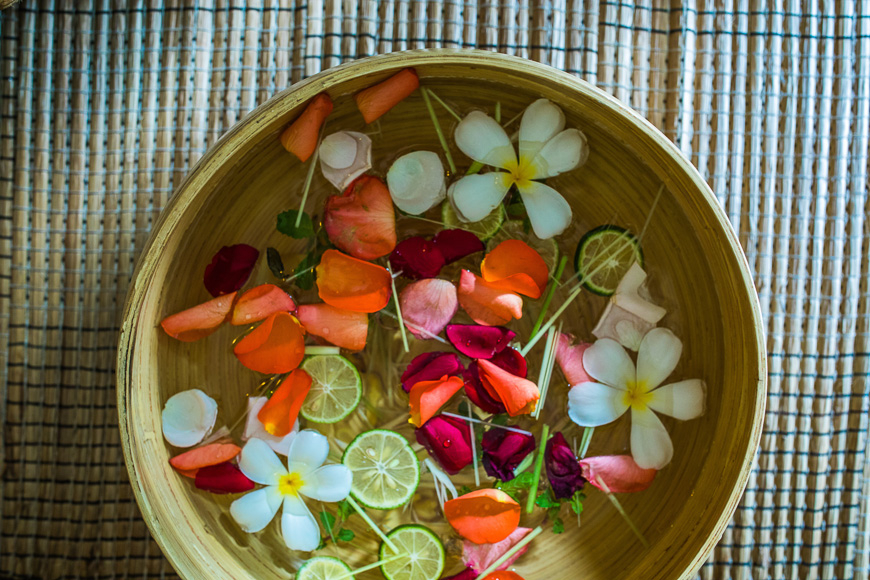 Each guest is welcomed with a warm foot bath, cold towel and detoxing tea, before being shown to the spa's spotless treatment rooms. For an afternoon of affordable indulgence, try the 2.5-hour Citrus Amazing Package, priced at just VND 900,000 (USD 40). The treatment begins with an energetic body scrub, followed by a personalised facial, and traditional Vietnamese massage with oil. Afterward, come back to earth with a bowl of warm mushroom congee and a cup of brown rice tea.
---
Want more Vietnam travel ideas? Sign up for our newsletter to receive our best stories in your inbox.