Booking community tours, shopping at social enterprises, eating locally grown food — there are many ways your travels in Vietnam can make a difference. For travellers who enjoy giving back everywhere they go, Vietnam offers wonderful opportunities to immerse yourself in local culture while supporting worthy enterprises. Read on for some of our favourite sustainable brands and ideas to inspire your Vietnam itinerary.
---
Tours and trips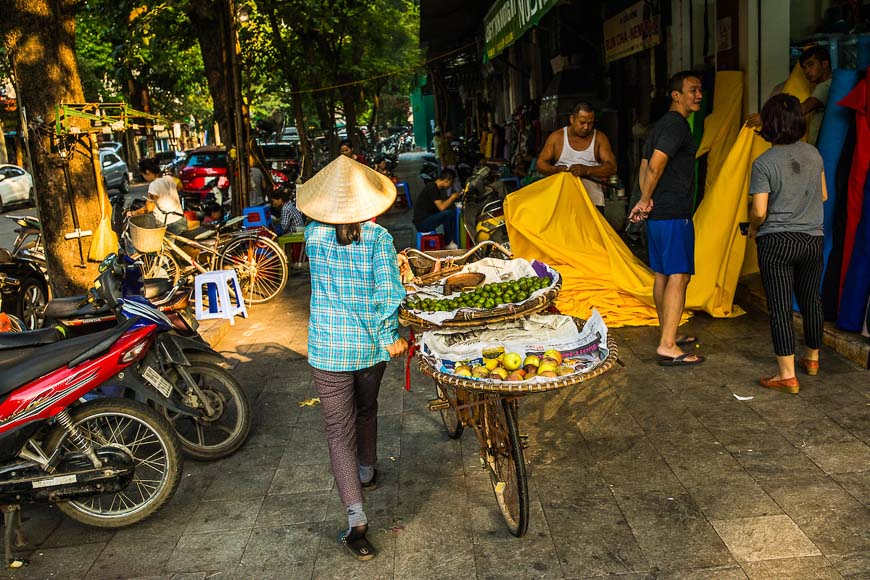 Get to know your destination with a tour operator that supports the local community. HanoiKids is a free walking tour of the capital. Enthusiastic kids, usually high school students, will show you around their favourite markets and streets in exchange for the chance to practice their English — a valuable skill in the local economy. In Ho Chi Minh City, Saigon Hotpot tour offers the same free walking tour experience to travellers, with the option to take the tour by cyclo or on foot. Saigon Hotpot also organises an annual Sky Lantern Festival with all proceeds going to education drives for rural youth.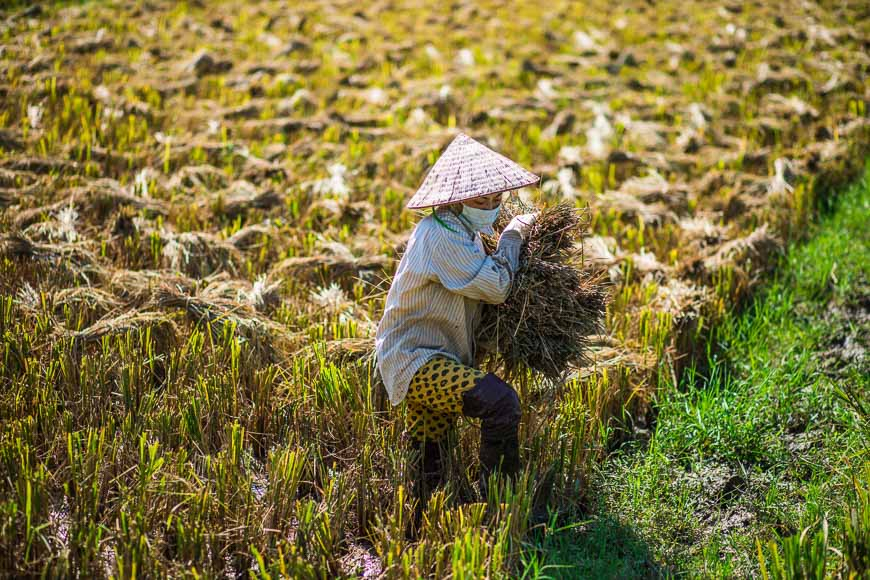 Ready to get out of town? Bloom Microventures will take you into Hanoi's countryside to see daily life for women in rural Vietnam, learn about farming culture and visit historic sites. Part of the tour fee is set aside to micro-finance the businesses of the women you meet. In Sapa, Sapa Sisters is a tour company owned entirely by women. The company offers treks with hardworking guides from the ethnic H'mong minority. Your guides will take you trekking and put you up in rustic homestays to experience H'mong hospitality and culture.
Plan a sustainable holiday in Vietnam with our Green Travel Guide.
---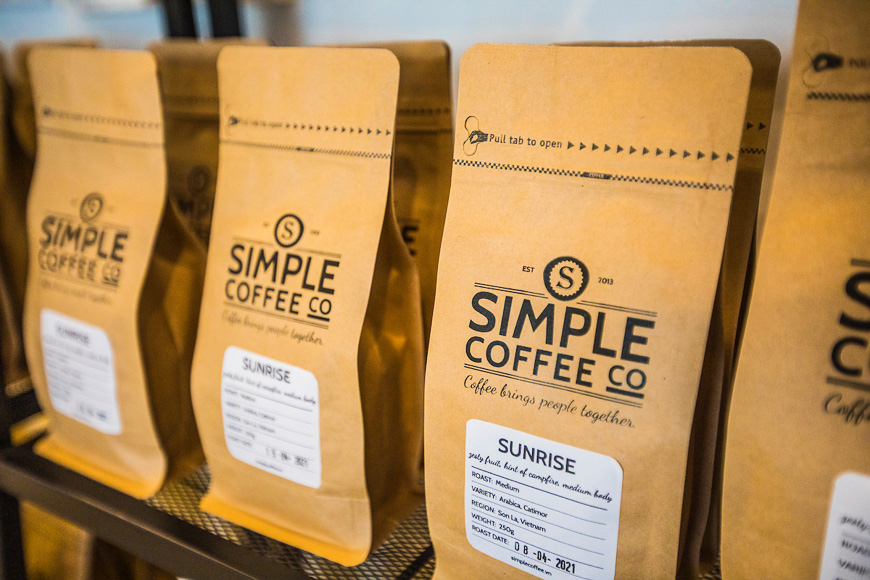 Travellers can support vocational training for people with intellectual disabilities by visiting Simple Coffee in Hanoi. This contemporary cafe on banks of West Lake is also an inclusive workplace and vocational training centre. The cafe uses a social enterprise model to help students with special needs gather essential skills to find work in F&B and hospitality.
---
Wellness and spas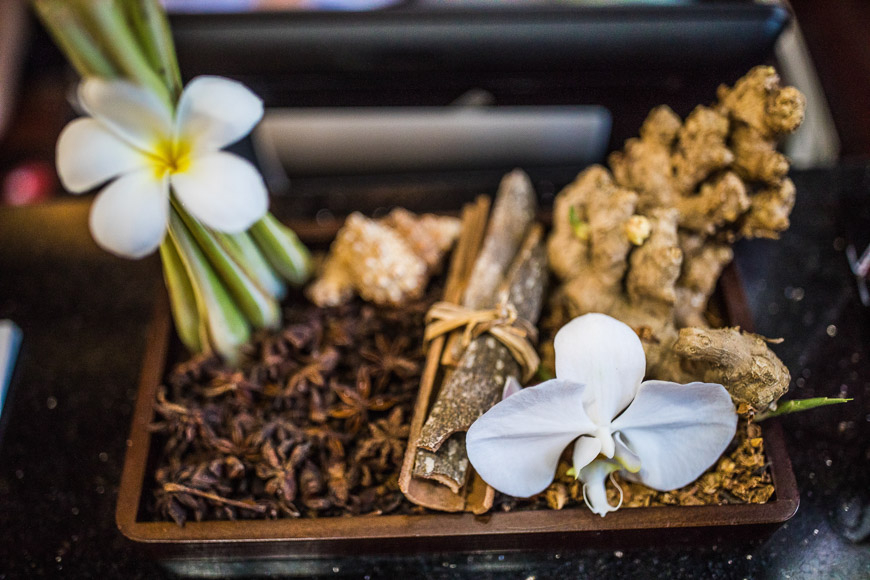 In Vietnam, your spa visits are an opportunity to feel good and give back. Omamori Spa in Hanoi trains visually impaired personnel in Swedish and Vietnamese styles of massage therapy, empowering participants of the program, and helping them gain self-esteem and be financially independent. Also in Hanoi, Dao's Care offers massages given by visually impaired people from disadvantaged families, trained by the spa's vocational program. Before a relaxing massage, soak in the Dao herbal baths – a traditional treatment from the Dao ethnic minority.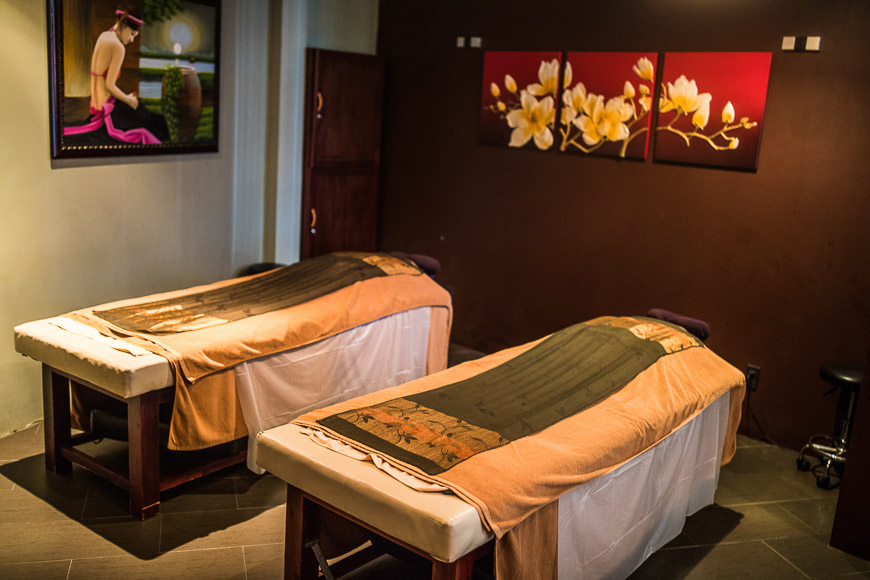 In Nha Trang, Pure Vietnam doesn't only give the best Lomi Lomi massages in town. The spa has long been active in supporting local schools and orphanages, with food, clothing, visits, and proceeds from their business. If you're visiting Sapa, stop by Sapa-Napro for a bubbly herbal bath against a magical backdrop. This bathhouse employs Dao ethnic people from the Ta Phin community and trades in wellness treatments derived from age-old medicinal knowledge and indigenous traditions and is involved in many other community initiatives to support the livelihood of Sapa's indigenous people.
---
Shopping and souvenirs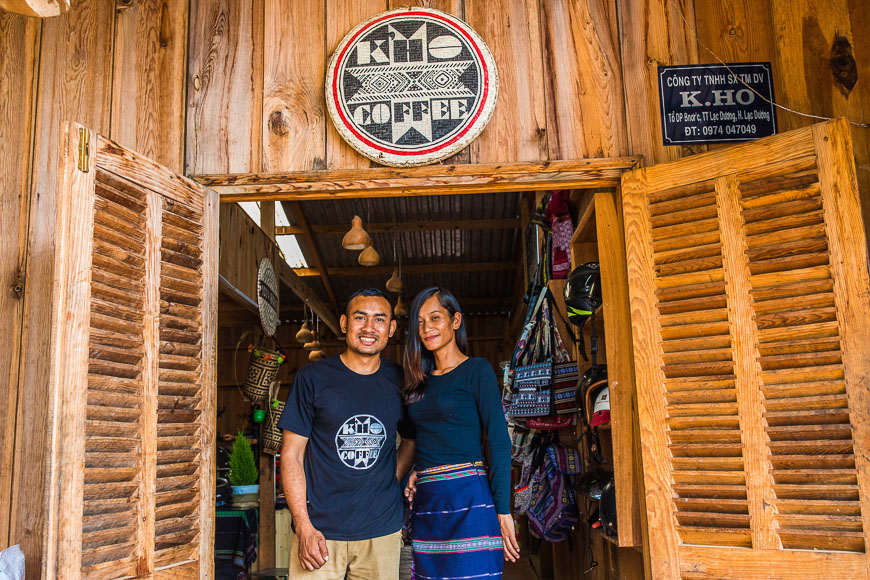 Looking for a sustainable souvenir for your trip? Start at Collective Memory in Hanoi's Old Quarter. Owners Nga and Liem curate Vietnamese products and art from all over the country, supporting upcoming artists, and showcasing fair trade products and local brands, such as K'ho Coffee from the K'ho ethnic minority in Da Lat. Also have a look in the Mekong Quilts shops in Hanoi and Ho Chi Minh City. Mekong Quilts sells handmade quilts with vintage Vietnamese embroidery made by women, using high quality of silks and cotton. This social enterprise employs 100 women from rural areas, giving them sustainable and fair income.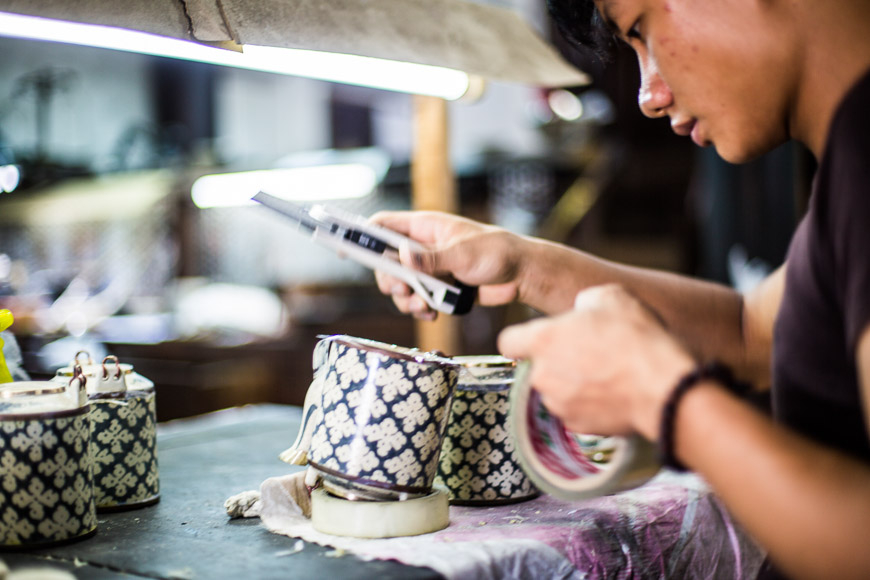 In Hoi An's charming ancient town, Reaching Out Vietnam runs a teahouse and craft shop, with profits going to speech ability programs and educational drives to create a better life for disabled people in Central Vietnam. The shop is the perfect place to go for elegant tea sets, jewellery and Vietnamese teas. Textile lovers in Sapa can shop at Indigo Cat, where handmade products are offered directly from 50 families of ethnic minorities in Northern Vietnam. Look for autumn jackets, beautiful textiles, and bags designed with hemp, batik and delicate embroidery.
---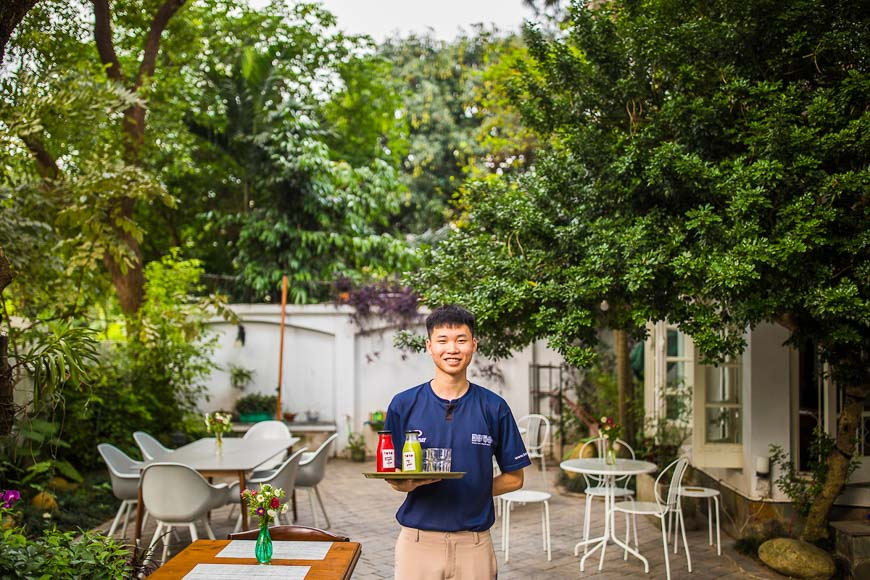 TIP: A firm favourite with diners in Hanoi, KOTO (Know One Teach One) restaurant trains disadvantaged youth in culinary and hospitality services. Graduates of their program serve at the KOTO restaurants and other venues in Vietnam's biggest cities.
---
Hotels and lodges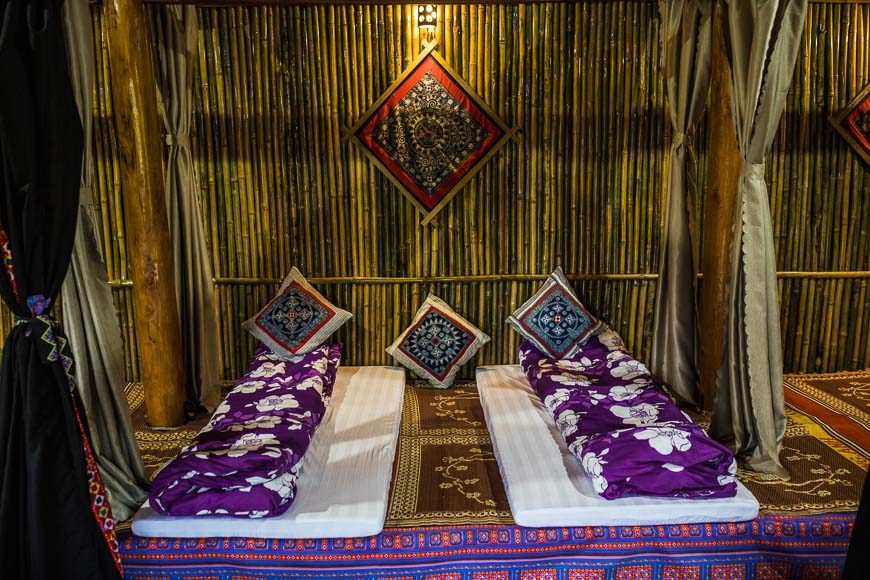 Before you book accommodation in Vietnam, check out some outfits that go beyond making up beds and into making better lives for the people in their destinations. Social enterprise Sapa O'Chau Hotel has won international recognition for its community-based model. This modest hotel is staffed by language school students and acts as a liaison between the H'mong ethnic people of the region and visitors by directing them to sustainable trekking tours and homestays. You can also book memorable holidays at community-run H'mong homestays in the hills outside Mai Chau, through Mai Chau Lodge.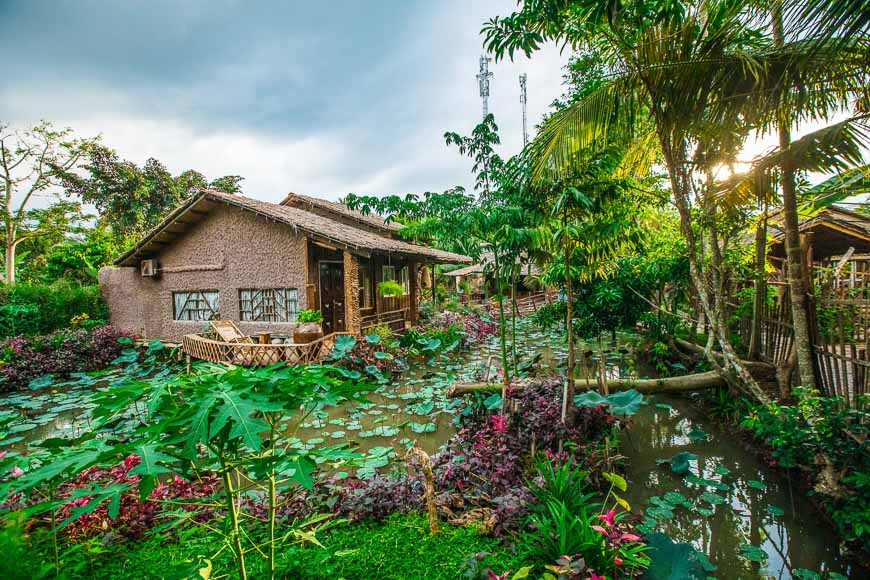 In the Mekong Delta cities of Cái Bè and Cần Thơ, Mekong Rustic sets up beautiful homestays run by local families. Each one treats guests to a slice of local life in lush surroundings, and provides income for the community. The hosts cook for you using ingredients from fish farms, gardens and orchards nearby. During your stay you can book tours that bring you deep into the Delta and directly support small families and artisans living in this part of Vietnam.
---
Want more Vietnam travel ideas? Sign up for our newsletter to receive our best stories in your inbox.