It's hard to be yourself in any circumstance, but especially when you're an elephant who's been told what to do for the past 20 years. However, deep in the forests of Dak Lak, four Asian elephants are learning to do just that, free of chains, chores and (worst of all) set mealtimes. Bun Kham, Y Khun, H Non, and Thong Ngan are the stars of Vietnam's first ethical elephant tours, which open a window into the extraordinary world of elephant behaviour.
Travellers from all over can sign up for the tour, created by Yok Don National Park and Animals Asia. There's no bathing, riding or interaction with the elephants involved. You may not even get close to the animal. Still, the opportunity to observe and learn about the elephants in their own environment is a rare experience, and a must for animal lovers.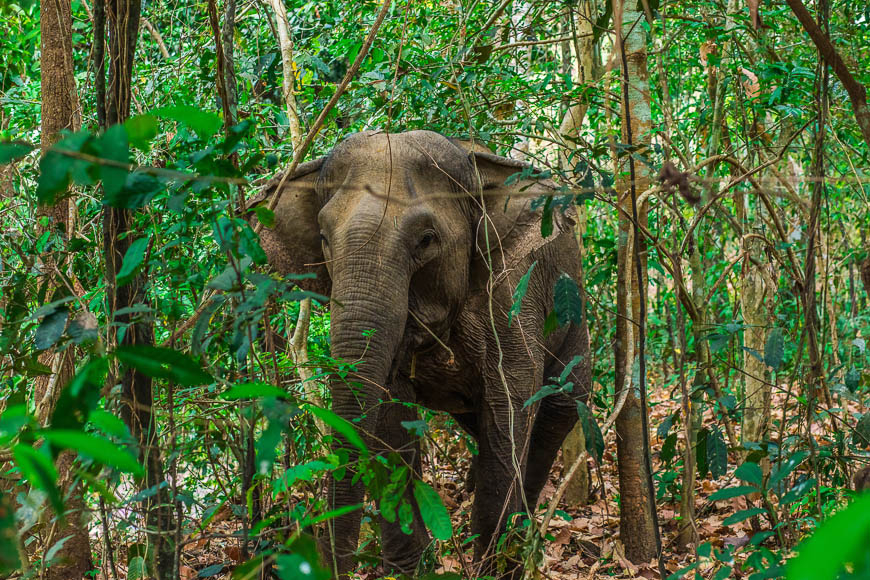 ---
A history of elephants in Dak Lak
While there were once thousands of wild elephants in Vietnam, experts from Animals Asia say there are only 114 left in the country. In Vietnam's Central Highlands, ethnic minorities such as the Ede and M'nong have long taken elephants from the wild and trained them to transport heavy loads. When modern means of transport arrived in Dak Lak, elephant owners shifted their focus to tourism activities, such as elephant riding and bathing. Now, Yok Don National Park is debuting a different type of tour, where — for the first time — the pachyderms are the priority.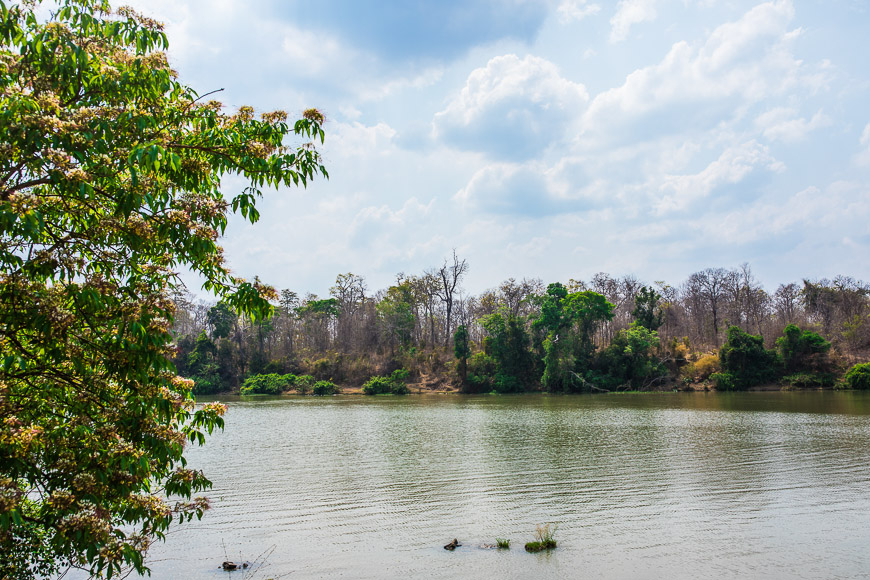 Creating an elephant-friendly tour
Yok Don National Park covers 115,545 hectares of deciduous dipterocarp forest, lush in wet season from May to October, dry in the hot months from November to April. The park borders Cambodia and encompasses part of the Srepok River. It's a 30-minute drive from Buon Ma Thuot City to the entrance where you can sign up for bird-watching, boat rides, ethnic village visits and the park's full or half-day elephant experience.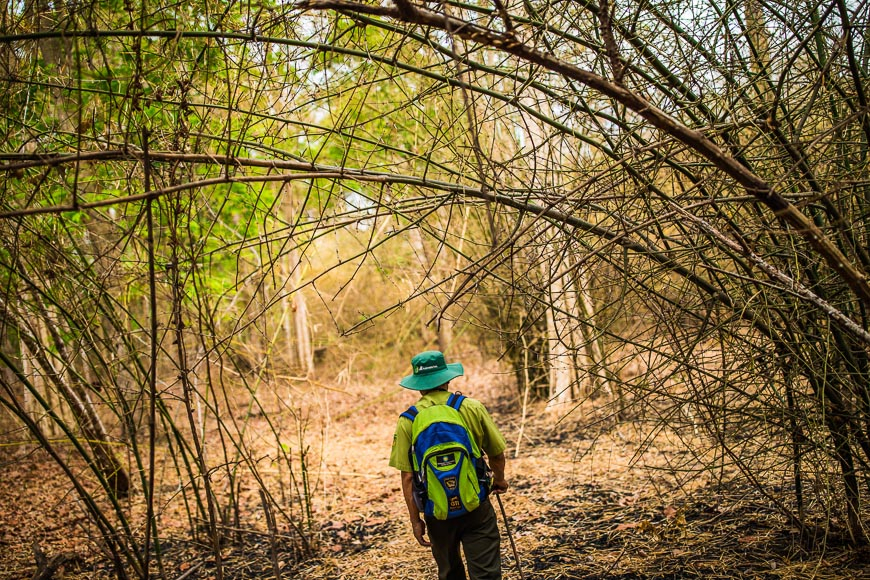 Animals Asia worked closely with the national park team to create an ethical elephant tour. In October of 2018, the park discontinued its elephant care activities for tourists. Its four elephants — one bull and three cows — were freed of constraints, and allowed to roam freely under the watch of their mahouts. Each elephant has its own mahout who stays nearby throughout the day to keep the elephant safe and prevent it from wandering into private property. For these elephants who spent their years doing everything from construction to carrying tents, the calendar was suddenly wide open.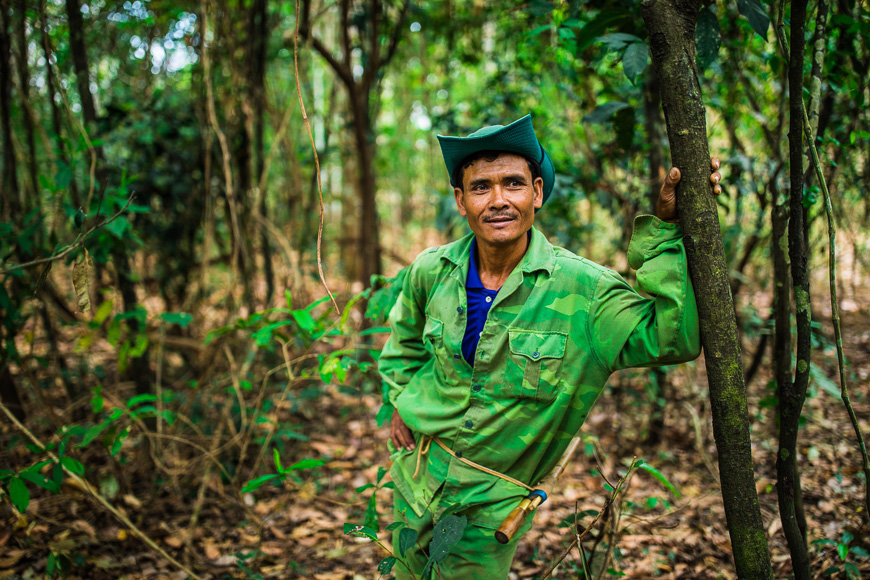 After four months of 'elephant rehab', the park reopened its elephant experience under the new model. A guided trek through the forest takes you to where the elephant and mahout were last seen (streams and bamboo bushes are favourite hangouts.) Along the way the park guides and rangers share insight about the elephants and point out signs of their activity. After the short search, it's a special moment when you first encounter the elephants in the forest.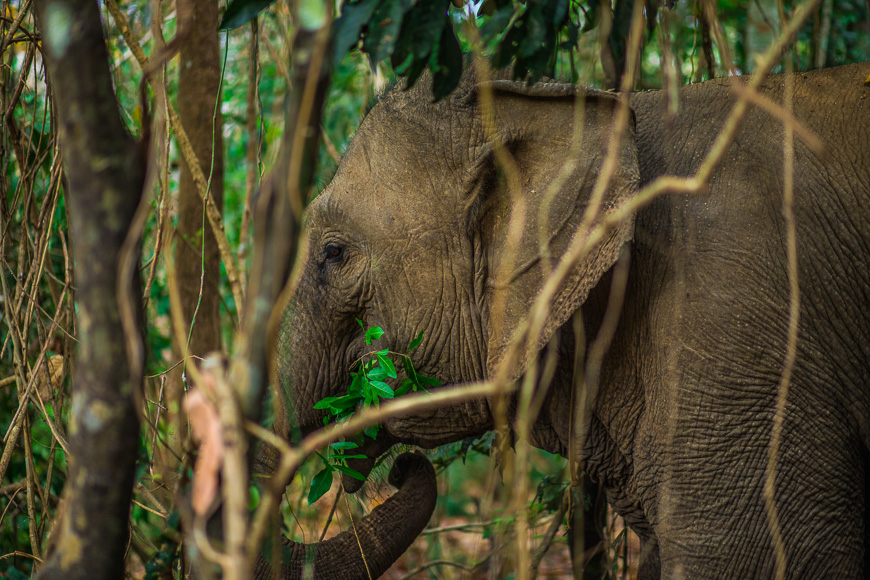 The elephant comes first
The first sign that the elephants are doing well are their round bellies. Elephants in the wild forage may up to 18 hours a day. At Yok Don National Park, the elephants are free to eat whenever they choose, and it shows. Look closer though, and you'll other signs of wellbeing: healthy skin, strong toenails and moist pads on the undersides of their feet. Small actions such as kicking up a heel while eating also indicate the elephant is emotionally at ease. Because the elephants' comfort is foremost, your guide will explain the elephant's signals and direct the tour to ensure the animal is able to roam freely. You may spot one or more elephants in a day, depending on how far they've chosen to forage.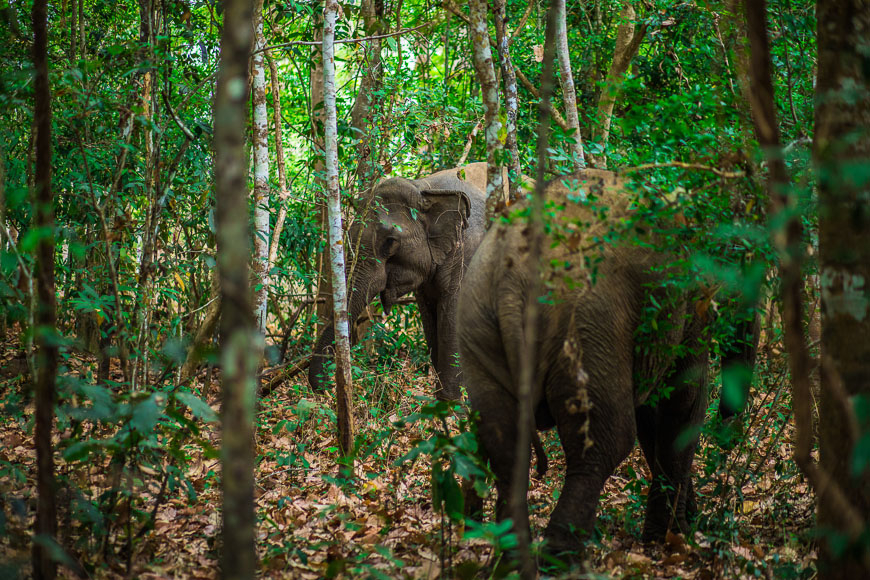 Animals Asia experts say in the months before the tour began, as the four elephants were given time to adjust to their own rhythms, they began to return to their natural habits, forming bonds and displaying the same complex social behaviour they would in the wild. There are 17 permanent elephant residents in the national park, but the four elephants the park owns are the easiest to get to know. As you'll see on the tour, each elephant has an interesting backstory and distinct personality.
Profile of an elephant
Bun Kham, the youngest female, used to assist the park patrol missions. Once considered a disobedient elephant, she now enjoys a calm, deliberate style of life. Bun Kham's closest friend is Y Khun, a 60-year-old female who values her personal space, after transporting rice and crops for many years. A lady in charge, she has specific preferences when it comes to food, drink, and travel routes. H Non, the grandmother of the bunch, likes quiet moments in the bamboo bushes, meals of young grass, and regular mudbaths. The only bull you may see in the park is Thong Ngan. At 23 years old, his years of doing chores and carrying equipment are past. These days, he's a young bull at leisure, who never passes on a sugarcane snack.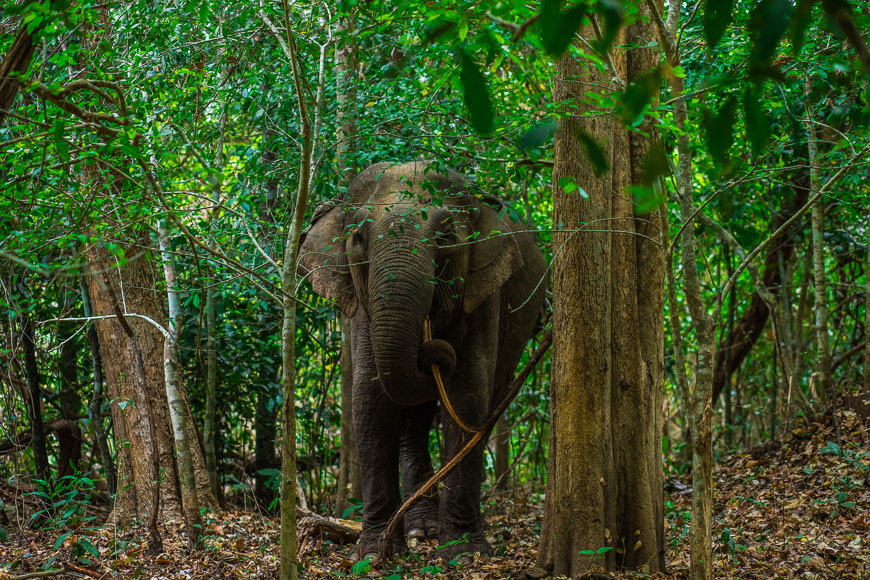 Foraging is what the elephants at Yok Don spend most of their time doing. It's a treat to watch them knock over small trees to eat the roots, or pull vines down from branches with their trunks. After having food delivered to them for most of their lives, the the park's rangers were unsure whether the elephants would find enough to eat during the dry season. Any concerns about food were quickly put to rest. In fact, seeing how healthy the elephants are has sparked interest from other elephant owners in Dak Lak.
There is hope that with enough demand for the tours, some of Dak Lak's 45 captive elephants can be introduced to the project, and allowed to live freely in the park with their mahouts close at hand. Until then, this just the start of a new chapter for four extraordinary Vietnamese elephants.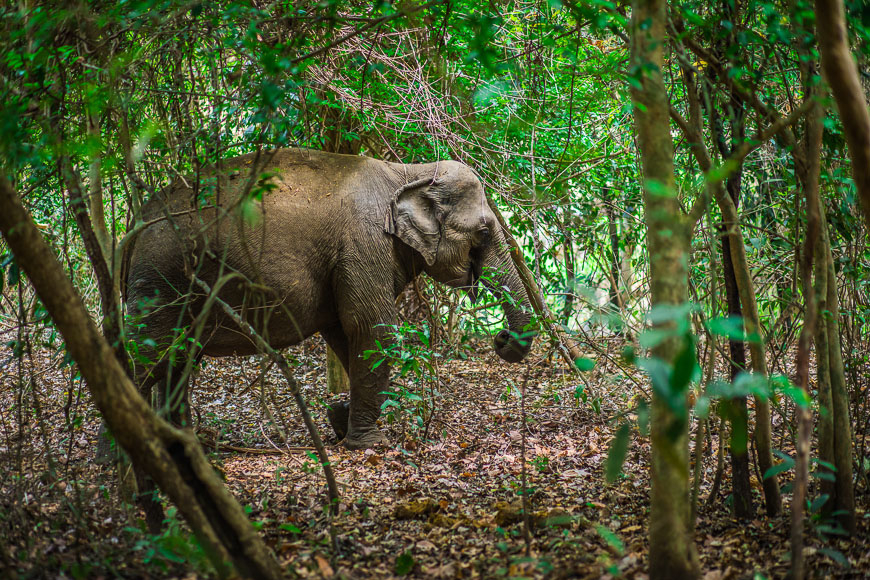 Details and booking
Prices for the tour are currently 800,000 VND per person for a half-day tour, and 1,400,000 VND per person for the full-day experience with lunch at the ranger station. For more information visit yokdonnationalpark.vn.
---