Tom Pham is the owner of Flyboard, a top-rated kiteboarding school in Mui Ne. Born in Hanoi, Tom lived his early years in the Netherlands, and returned to Vietnam in 2008 after graduating with a degree in Business & Economics. Tucked inside Joe's Cafe, Flyboard Mui Ne sits right on one of the Asia's best kitesurfing coastlines. Here, Tom talks kiteboarding for beginners, living in Mui Ne, and protecting the beach.
---

You grew up in Hanoi, so what brought you to Mui Ne?
I was born in Hanoi but went to university in the Netherlands. Most of my classmates wanted to work for big companies, but I've always loved being near the ocean, so I decided to return to Vietnam. If I can be on the beach or in the water, I'm totally relaxed; my mind is free.
What got you into kiteboarding?
I started surfing, then took up windsurfing and wake boarding. These sports naturally led to kiteboarding. When I first came to Mui Ne and saw the kites, I thought, "Wow, this is amazing!" I had to try it. I found a local guide, known as the King of Kiteboarding, and studied with him.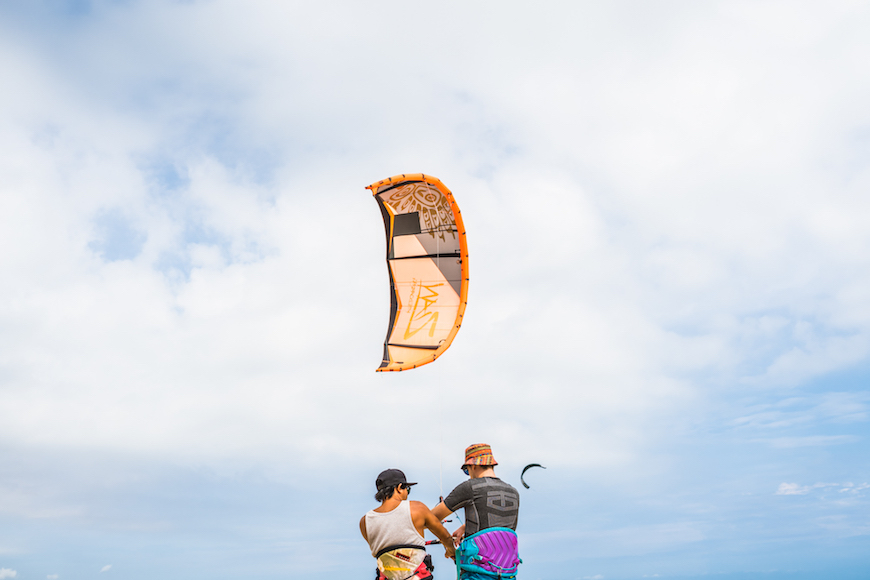 What makes Mui Ne so special for kiteboarding?
Mui Ne's long beach, deep water and cheap prices make it a great option these days. It's sunny all year with a very short rainy season for about two or three weeks between July and August. You can't beat the conditions.
Mui Ne is also a wonderful place to visit because it's quiet. Hotels aren't too big. Everyone knows each other. We get international guests who come every year for the beach, the water sports, and good food.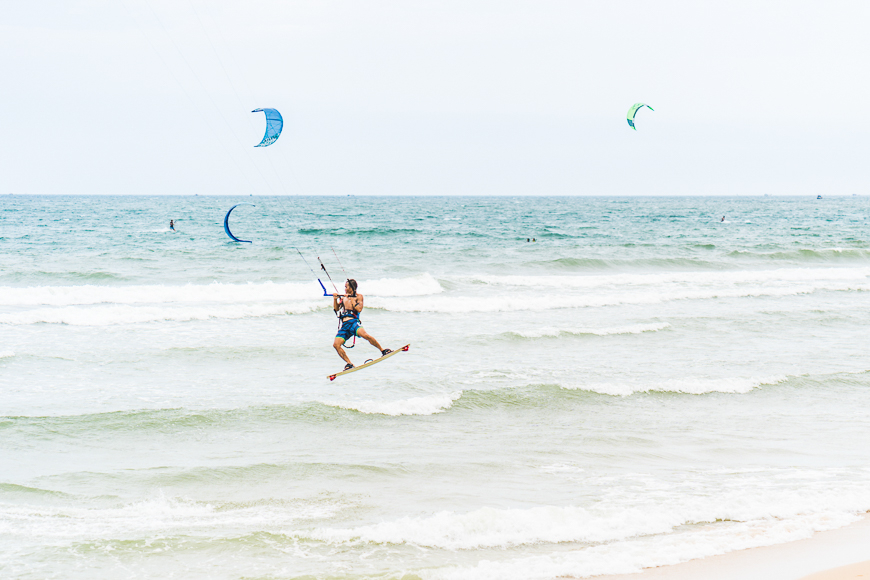 How has Mui Ne changed over the past few years?
Over the past few years, Mui Ne's popularity has resulted in rapid development: more hotels, resorts, and restaurants. This development has accelerated erosion on the beach. We need the beach not only for our businesses, but to protect the environment. Without efforts to conserve the sand and educate the locals, this unique geography could be in trouble.
Initially, not many people were interested, but after seeing the results, many businesses have come together and now we're seeing real results with the beaches coming back. Visitors are also excited to help and participate in beach clean-ups after a day of kiteboarding. It's a community effort.
What's the best way to get started in kiteboarding?
The majority of people who try kiteboarding are hooked after the first hour. Travelers come to Mui Ne for two or three days and end up staying for a month. Anyone can do this sport. All you need to do is try.
Aside from kiteboarding, how do you spend your free time in Mui Ne?
A few years ago, my team and I started daily clean-ups to clear the beach of rubbish. I've even taught my dog, Nemo, how to pick up rubbish off the beach. On top of that, to help fix the erosion, I brought in a team of Dutch engineers -- experts in beach restoration -- to help solve the problem. The large sand bags they helped develop are put right off the beach and work to rebuild and reshape the beach.
I can't get away from the sand. If I'm not kiteboarding or working to restore the beach, I'm usually on an offroad vehicle out in the jungle or on one of the local dunes especially in the low season. I avoid the red and white ones to make sure my environmental impact is a small one.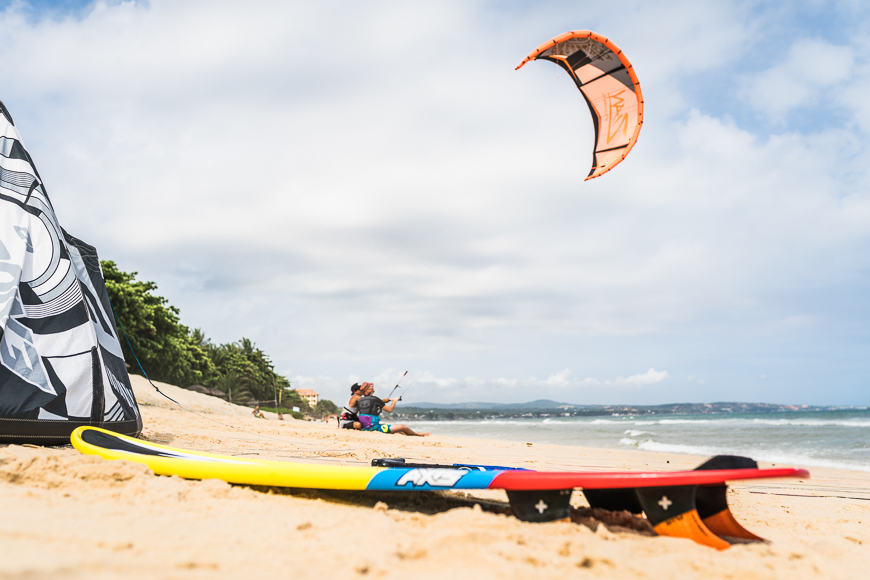 What do you love about living in Mui Ne?
At the end of every day, I'm back at Flyboard catching up with the kiteboarders. Instructors and students from different schools come to Joe's for a sunset drink and to talk about their day. I love this community, and I find myself constantly being around other like-minded people.
What's your advice for kitesurfing newbies?
It's important to feel comfortable with the equipment and the wind, and that takes time. Be patient. Find a reputable school and practice. You won't be very good at first, but it also doesn't take more than a few hours to get the hang of it. Also, stay and chat at the end of the day. Share your experiences with the experienced kiteboarders who have plenty advice.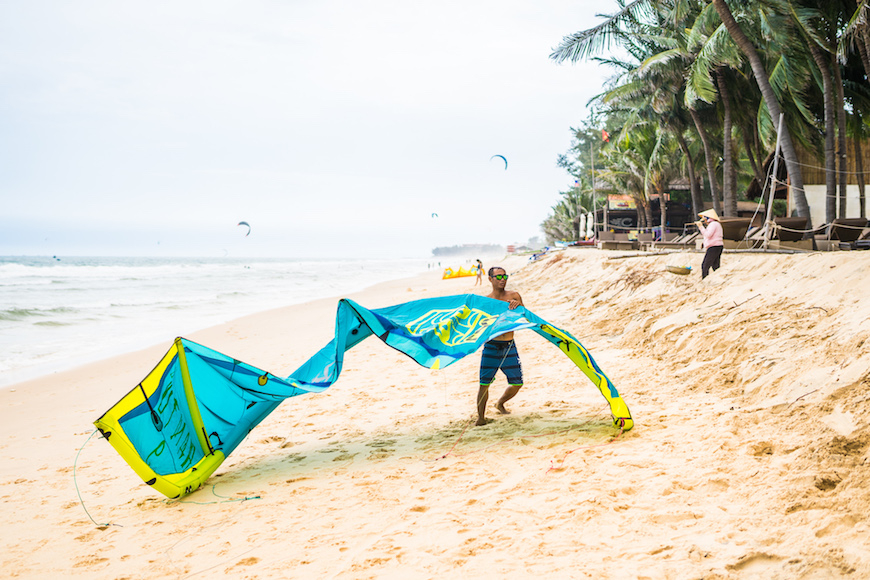 ---
Continue your journey through #MyVietnam with insightful local interviews, videos and travel tips here.