Gentle waves on a palm-fringed beach, purple sunsets with shades of pink and scarlet -- Phú Quốc is the kind of place you'd want to share with someone special. And that's the idea at InterContinental Phu Quoc Long Beach Resort. From morning yoga sessions that catch the day's first sun rays, to candlelit dinners with your toes in the sand, this place has romance written all over it. Read on to see why you two should start packing!
---
Beaches for days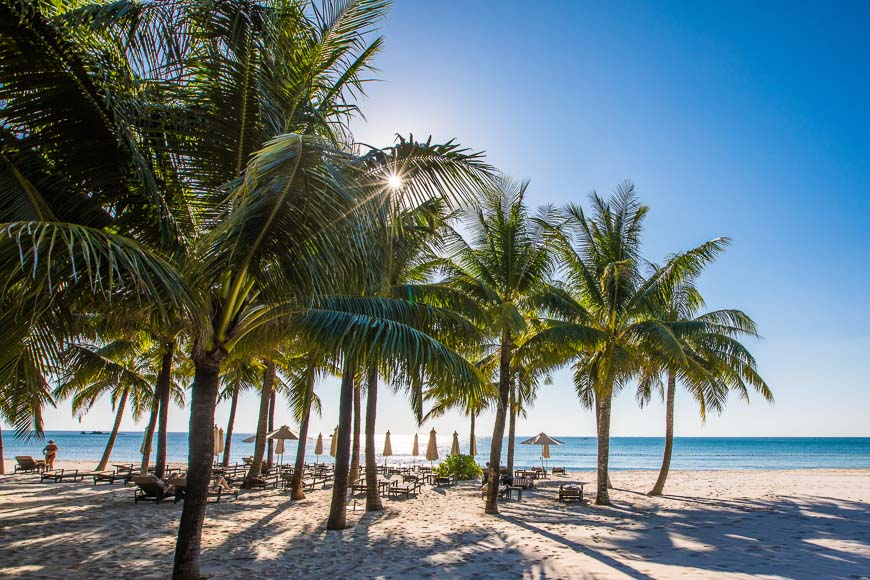 This award-winning resort occupies the most gorgeous stretch of Long Beach in Phú Quốc, which means there is no shame in spending the whole day lying on sun loungers here, just sipping on coconut juice and learning more about each other. You can also take advantage of the resort's gorgeous swimming pools and daybeds, where smiling staff serve scoops of homemade ice-cream. When you feel like getting up, take a double kayak and paddle out to the shimmering ocean. At night, an amble along the shore is perfect for quiet conversations and gazing up at the stars.
---
Rooms by the sea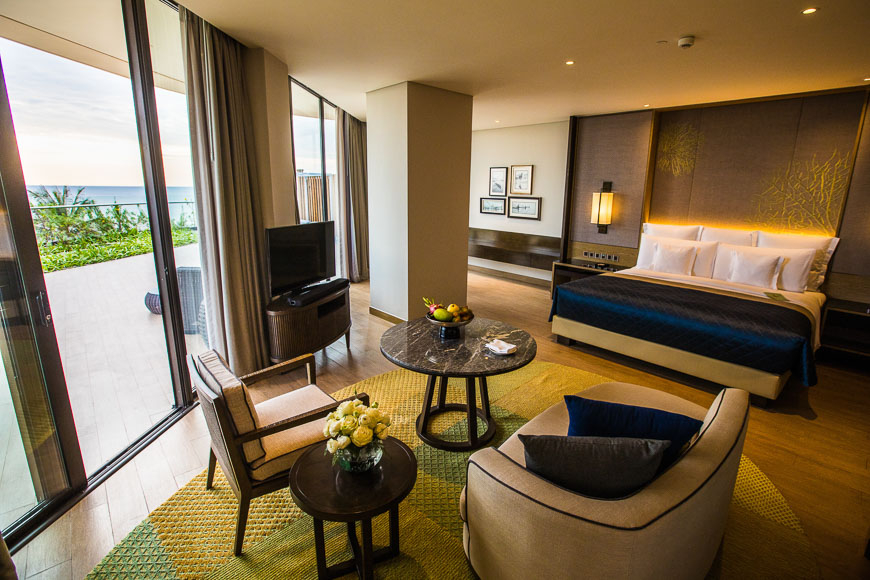 With floor-to-ceiling glass panels that open out to the ocean, the rooms at InterContinental Phu Quoc are designed to invite the island's beauty into your living space. Each room comes with separate bathtubs and rain showers, as well as a private balcony. Set the mood with your own in-room sound bar and watch the sun go down together right outside your window. Don't miss the sunset on Long Beach while you're here. With brilliant hues of pink, orange, and purple, it is said to be the most spectacular in the country.
TIP: For something a little more special, go with the Club InterContinental Panoramic Suite, where you and your partner can enjoy a dramatic view of the ocean below from your own private cabana.
---
Incredible meals to share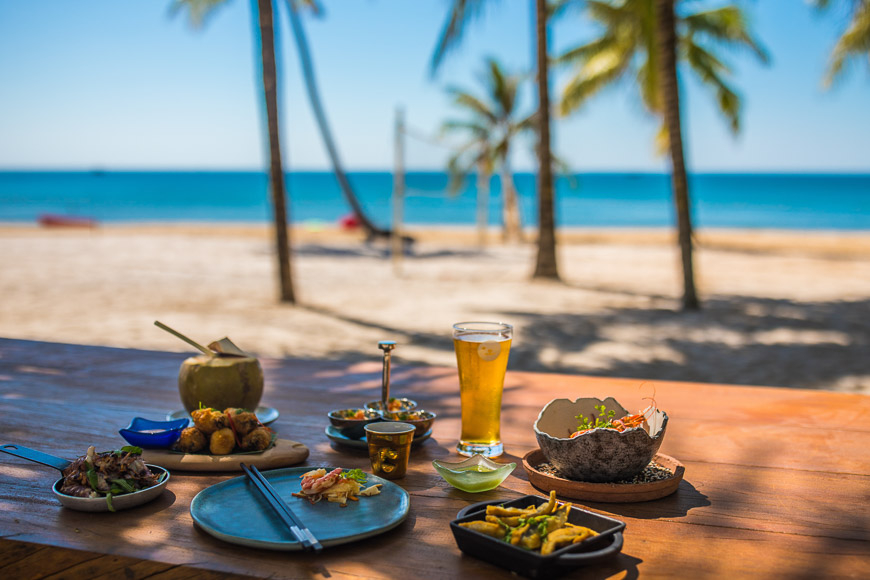 Dining at InterContinental Phu Quoc is always something to look forward to. Come mealtime, couples are spoilt for choice with six restaurants on the premises. LAVA restaurant and the colourful Sea Shack restaurant honour the abundant local seafood. Fresh lobster, crab, and shellfish sourced from fishermen daily are the stars on the menu. LAVA also offers private dining rooms perfect for intimate dinners. Facing the resort's signature pool, Sora & Umi serves authentic Vietnamese cuisine all day long, and delicious international breakfast buffets in the morning.
---
Couples (massage) therapy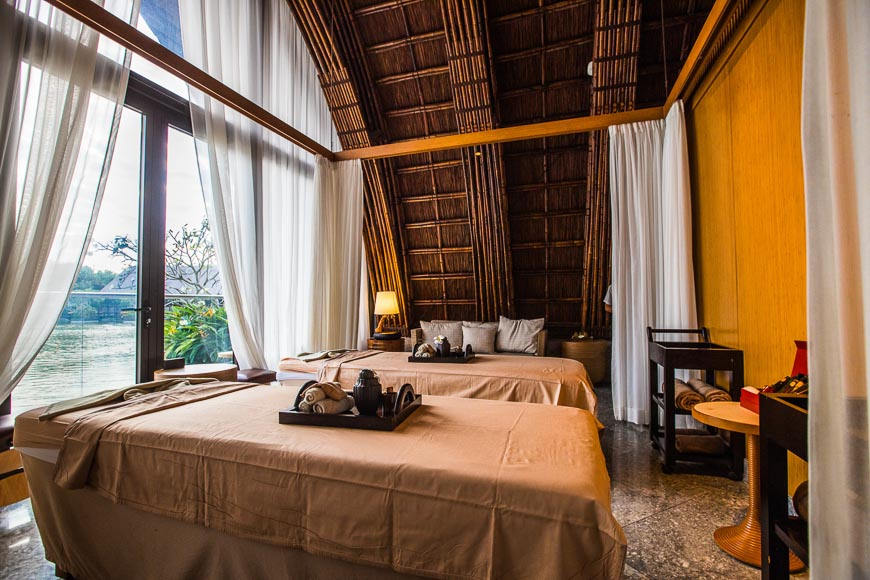 The couples' suites at HARNN Heritage Spa float over a serene lagoon, hidden away from the rest of the resort. Release any muscle tension and nourish your skin with the spa's signature Bamboo Therapy, or treat yourselves to the more holistic Phu Quoc Indulgence. Inspired by the practice of traditional Asian medicine and naturopathy, each treatment is carefully designed to deeply soften your body and spirit, forming a renewed connection between you and your other half. Afterward, relax by sipping a soothing cup of tea while gazing at the lotus pond.
---
Adventures around the island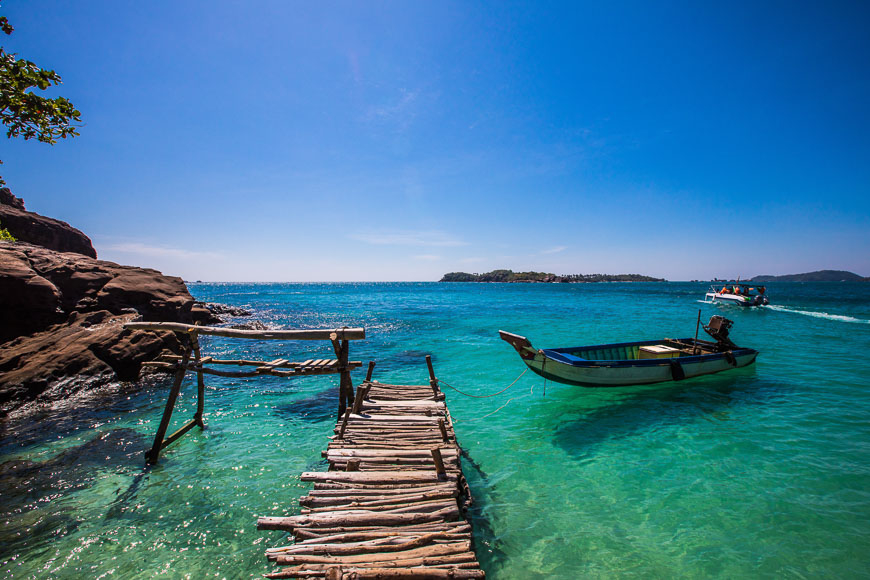 Not that you have to, but if you ever want to leave the comforting luxury of InterContinental Phu Quoc, you will find there are many ways to appreciate Vietnam's most exciting island. From picturesque cable car rides over fishing villages, to secluded picnics in the national park, Phú Quốc is a dream for couples hoping to relax, have some fun, and spend quality time in each other's company. Book an island-hopping tour, or head to the night market downtown with your partner. This tropical paradise will capture your heart.
---
Want more Vietnam travel ideas? Sign up for our newsletter to receive our best stories in your inbox.