Discover the beauty of Vietnam's capital in less than 48 hours. From culinary highlights to architectural gems, historic sites to rooftop bars, this two-day Hanoi itinerary will give you a well-rounded taste of Hanoi.
---
Saturday morning - explore old Hanoi
When in Hanoi, do as the Hanoians do: greet the day with a steaming bowl of phở. For more than 40 years, Phở Thin owner Nguyen Trong Thin has been serving up bowls of phở with a special flair that has made his version of phở one of the most popular in Hanoi.
Next, take a stroll around Hoan Kiem Lake. A 15th-century legend says a giant turtle in the lake recovered the magical sword Emperor Ly Thai To used to defeat the Chinese. On the northern side, the picturesque Ngoc Son Temple sits on a small island.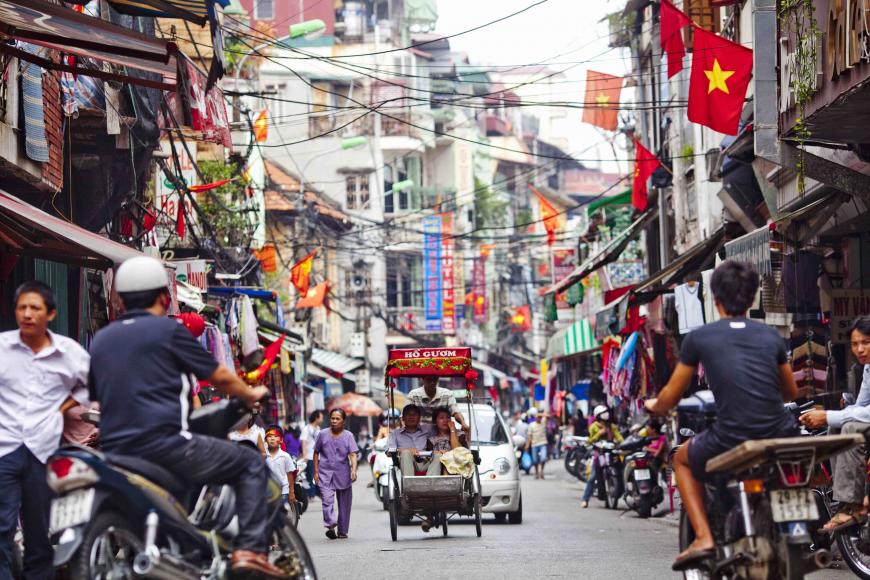 Give your feet a break and see the Old Quarter by way of cyclo, a type of pedal-powered rickshaw. If you're keen to do a little shopping, you'll find several enticing boutiques tucked away on Silk Street (Hàng Gai).
---
Saturday afternoon - discover fascinating history
Time to eat! Make your way to the Sofitel Legend Metropole for a tantalizing Vietnamese buffet lunch at Spices Garden. Priced at 780,000 VND, it's well worth the chance to sample a wide variety of fantastic Vietnamese dishes. Afterwards, check out the hotel's beautiful interiors.
TIP: For a less pricey lunch option, take your pick from the street stalls on Ngõ Tràng Tiền, where tasty noodles, fried rice and real Hanoian bún đậu go for two dollars a plate.
After lunch and maybe a street-side coffee, set off to your next stop, the Temple of Literature. Built in honour of Confucius and established in 1076, this is also the site of Vietnam's oldest university. Admire the traditional-style architecture, the ponds, and ancient stone stelae.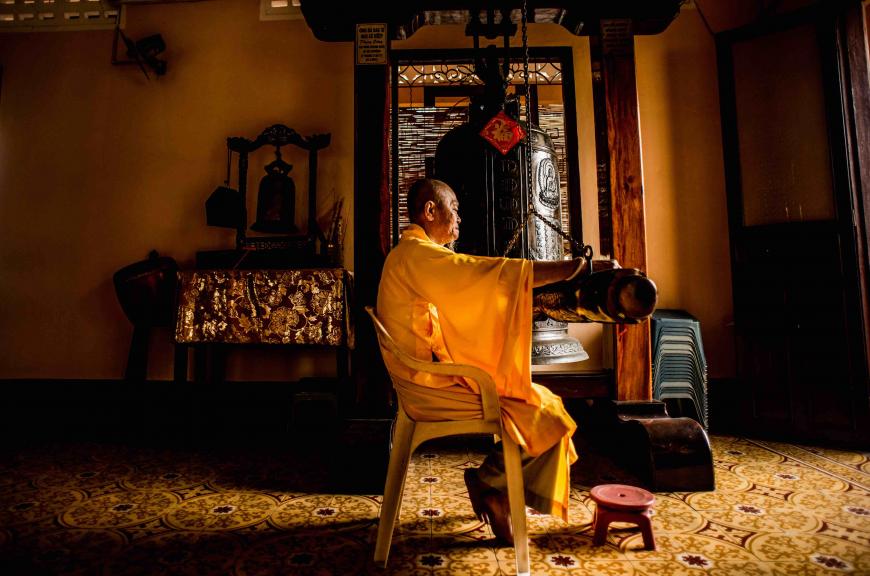 ---
Saturday evening - like a local
If you fancy street food, take a quick stroll to Lý Văn Phức for barbecue chicken with a side of grilled honey bread and spicy chilli sauce. Or grab a cab to Ngũ Xã street on Truc Bach Lake to try the capital's famous phở cuốn rolls and other local favourites.
As night descends, head back to the intersection of Tạ Hiện and Lương Ngọc Quyến. This is "Bia Hoi Corner," where pubs spill out onto the street in true Vietnamese fashion. Park yourself on a little stool and order a glass of freshly brewed beer (15,000 VND) straight from the barrels.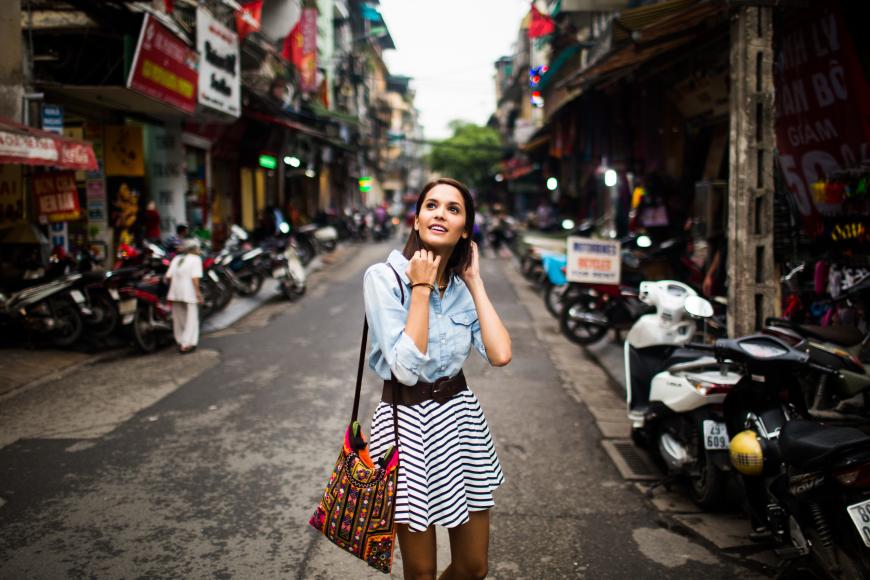 ---
Sunday morning - Hanoian traditions
Kickstart day two with a brew unique to Hanoi, egg coffee or cà phê trứng. The founder father of Giảng Cafe is none other than the creator of the recipe himself. Giang's substitution of fresh milk for whisked eggs during French War food shortages birthed this famous hybrid.
Quickly make your way to the Ho Chi Minh Mausoleum, an imposing marble stronghold situated in the centre of the grandiose Ba Dinh Square. If you want a chance to see the embalmed body of Ho Chi Minh, dress modestly and come early: the last entry is at 10:15 a.m.
The mausoleum shuts down annually between September 4 to November 4, when the body is sent to Russia for upkeep.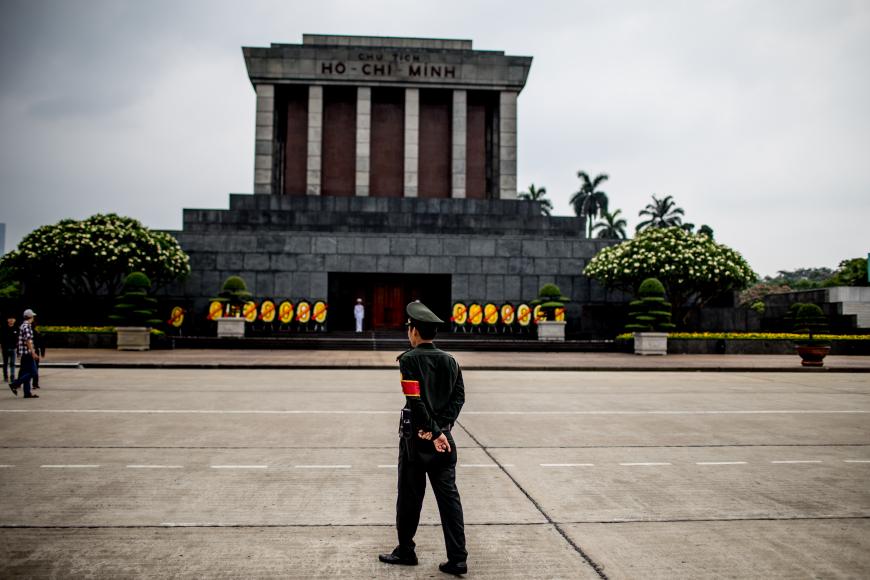 Bún chả became an overnight sensation after Anthony Bourdain and President Barack Obama lunched at Bún chả Hương Liên on the show 'No Reservations'. Dip the cold rice vermicelli and the fresh herbs in the bowl of sauce, pork belly and grilled pork patties, and enjoy.
---
Sunday afternoon - Vietnamese culture in a snapshot
A 20-minute taxi drive from the centre, the Museum of Ethnology is dedicated to the traditions of Vietnam's 54 ethnic groups. A first-class experience, the 40,000 VND ticket covers all areas of this three-part complex, including a garden with full-scale replicas of ethnic homes.
TIP: Don't miss the Water Puppet theatre performance at 2 p.m.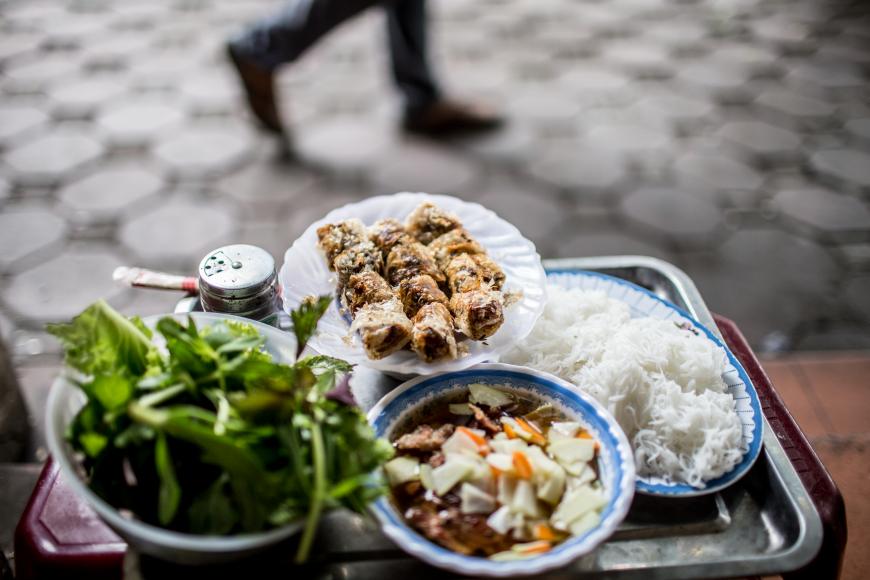 On your way back to town, stop by Tay Ho Lake, also known as West Lake. The 17-km shoreline is lined with hip cafes, ancient pagodas and picturesque gardens, perfect for cyclists. The Hanoi Bicycle Collective is your one-stop for bike rentals (60,000 VND for up to six hours.)
---
Sunday evening - a new perspective
Conclude your Hanoian adventure at Highway 4. With four locations, quirky decor and an even quirkier menu, you won't be disappointed. Indulge in the local tipple, a Vietnamese spirit called rượu, made from sticky rice and flavoured with local fruits.
Make your last view of Hanoi one from the top. A number of fantastic rooftop bars are sprinkled around the city, but for classy cocktails and a mesmerizing view, look no further than the well-placed seat at The Summit, on the top of Pan Pacific Hotel. Cheers!
---
Want more Vietnam travel ideas? Sign up for our newsletter to receive our best stories in your inbox.