While you can't pop over for a beach vacay in Phu Quoc right now, and there's no way to get your fix of smoky bún chả just yet (sorry!) with a little creativity you can still enjoy Vietnam's timeless beauty and culture wherever you are. If you're itching for an alluring Vietnamese getaway, these activities will bring the country a little closer. Here are 15 ways you can visit Vietnam from home until we are ready to welcome you once more.
---
Take a 360-degree tour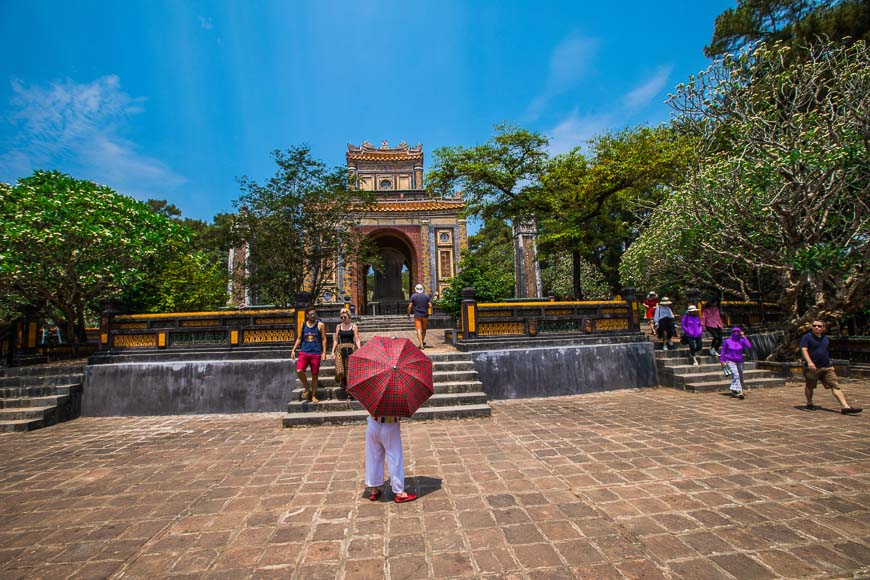 Technology is a poor substitute for seeing Vietnam in person, however these interactive 360-degree tours are the next best thing to actually touring Vietnam's top attractions. From the Imperial Citadel in Hue, to surreal caves systems in Phong Nha, click here to explore six of Vietnam's UNESCO World Heritage Sites in glorious detail, and check out the photo gallery in the tour for more stunning visuals.
---
Practice your Vietnamese phrases
You may not be Vietnamese, but you can learn to speak like one in preparation for that trip. Get to know the everyday phrases below and work them into your conversations to practice them in use (and sound extra worldly.)
Hello - Xin chào (sin chow)
Goodbye - Tạm biệt (tam byet)
Thank you - Cảm ơn (gahm un)
Excuse me/Sorry - Xin lỗi (sin loy)
How are you - Bạn khoẻ không (ban kwe khom)
So tasty - Ngon quá (known kwa)
One, two, three, cheers! - Một, hai, ba, dzô! (mot, hi, bah, yo!)
---
Perfect a Vietnamese recipe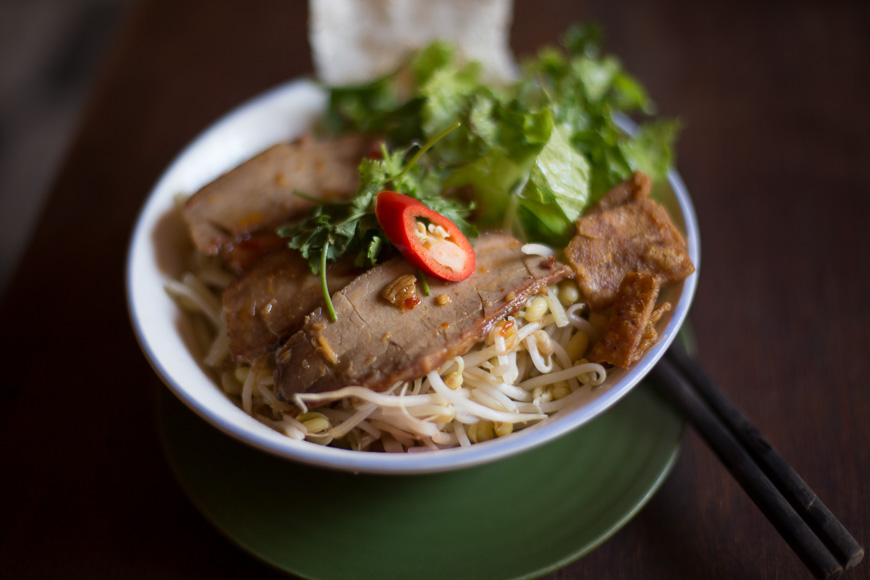 The smell of freshly steamed buns, the sizzle of charcoal-grilled pork, the vibrant colours of tropical fruit — all your senses are engaged when eating in Vietnam. Bring a taste of this intensity to your own kitchen by learning to cook Vietnam's much-loved dishes. Click here for five Vietnamese recipes — including bún chả, cao lầu, and bánh mì — prepared by the expert chefs at Spice Viet, a farm-to-table restaurant in Hanoi.
---
Light some incense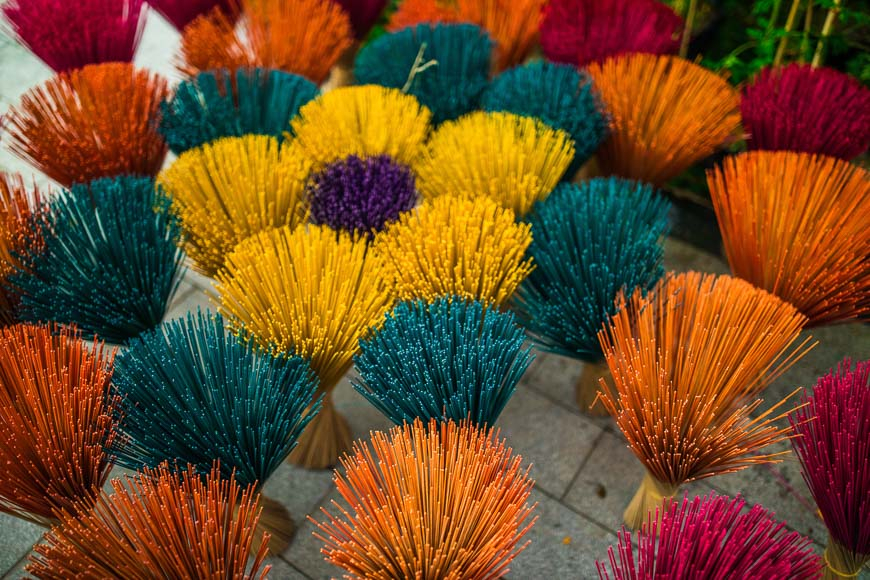 The first scent that hits you as you enter Hoi An's Ancient Town is the heady smell of agarwood incense. Craft villages in central and northern Vietnam have been making incense using the same process for centuries, and because we Vietnamese keep altars in every home, shop, and pagoda, the fragrance of incense accompanies many memorable moments here. Transport yourself to the glowing streets of the Ancient Town, or the deep red halls of Thien Hau Pagoda by lighting a stick of incense in your own living space.
---
Discover local stories
Ever wonder what it's like to grow up in Vietnam? We asked 10 young Vietnamese in 10 provinces across the country to show us around their hometowns and share their personal views of life in Vietnam. The result is an insider look into the country's top destinations, including valuable tips and ideas for authentic travel. Watch the videos, read the stories, and explore Vietnam through the eyes of locals in our My Vietnam series.
---
Create palm leaf animals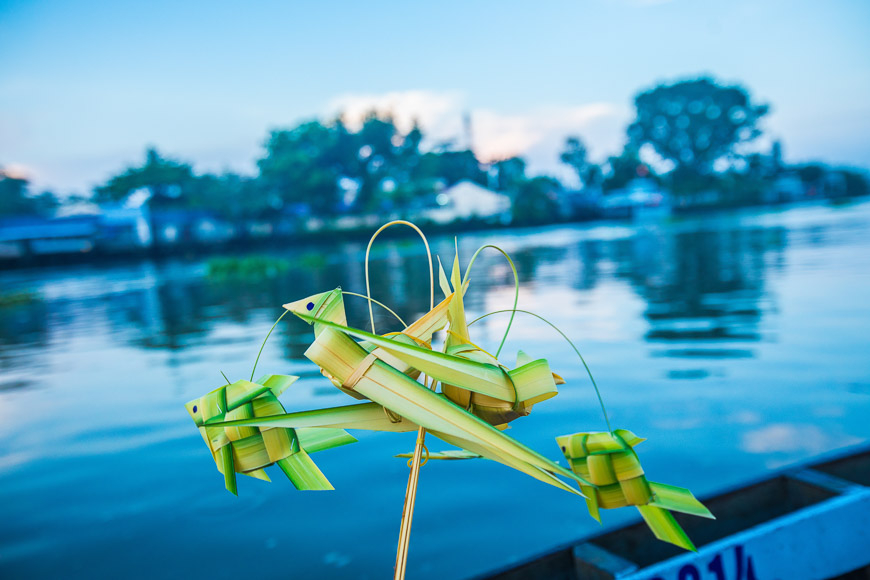 Parents in Vietnam's countryside often use palm leaves to create adorable animals and toys for their children. Boatmen and women in the Mekong Delta and in Hội An also fashion palm leaf crafts as gifts for passengers. While at home, you can entertain yourself and your little ones for hours by learning how to make palm-leaf grasshoppers, butterflies, roses, or even eco-friendly hats. Click here for a free tutorial.
---
Pick up a book
If you have time, why not take a deep dive into one intriguing aspect of Vietnam? Historian Tim Doling pens engrossing books, informed books on Vietnamese destinations. His latest work, 'Exploring Quang Nam' will make you an expert on this beautiful central province. Equally interesting, is the book 'Metropole Hanoi' which details the changing fates of Vietnam's most storied hotel, which has checked in the likes of Graham Greene, Charlie Chaplin, and Catherine Deneuve.
---
Sip a Vietnamese coffee
Mix up your morning routine with a classic Vietnamese coffee. You'll need a special filter called 'phin', which you can find at Asian markets. Watching coffee drip through the filter allows you some quiet moments before starting the day. Add condensed milk and ice for a taste of Vietnam's addictive cà phê sữa đá (get a step-by-step guide here) or challenge yourself to recreate Vietnamese coconut coffee or egg coffee at home.
---
Tune into classic Vietnamese tunes
Bring on the Vietnam nostalgia. The easiest route to reminiscing about your last Vietnam holiday, or getting swept up in the country's enchanting charms can be found in the warm notes of saxophonist Tran Manh Tuan. Known across the country, his haunting pieces will bring Vietnam's inky nights and balmy countryside right into your living room.
---
Meditate with Thich Nhat Hanh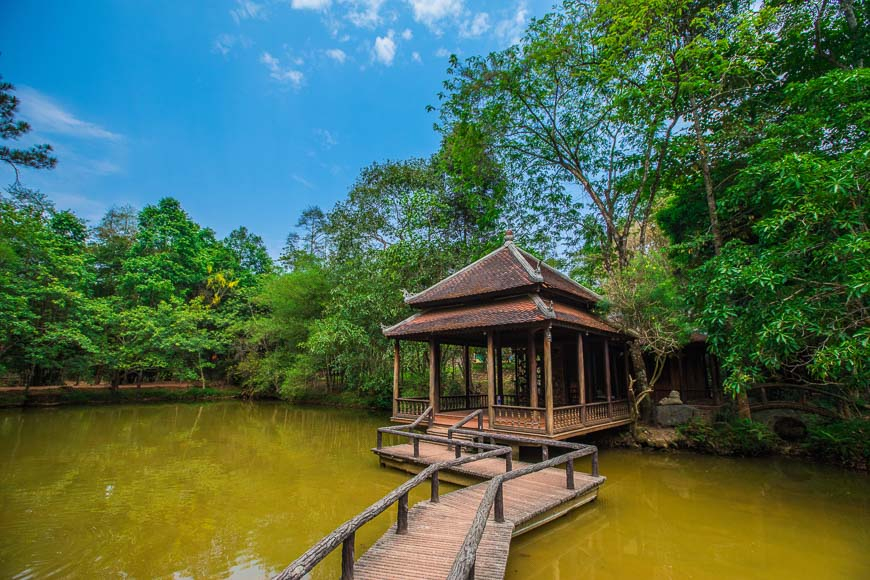 Once nominated by Martin Luther King Jr. for a Nobel peace prize, Zen Buddhist monk Thich Nhat Hanh is loved by practitioners all over the world for his approachable teachings on mindfulness, compassion and inner peace. To create a haven of calm in your own routine, work your way through his book "The Miracle of Mindfulness", or download the Plum Village app for soothing chants, timed meditation bells, and illuminating talks from teacher 'Thay' himself.
---
Enjoy a footbath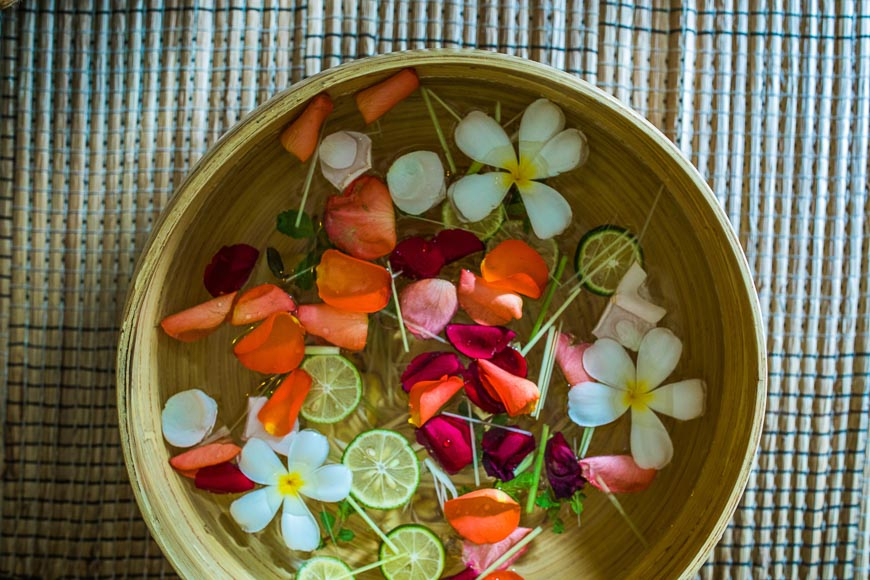 Who doesn't deserve a little relaxation at a time like this? In the mountains of Northern Vietnam, an herbal footbath is the ultimate cure for aches, stress, and tired muscles. The Red Dao ethnic minority make their heated footbaths with elsholtzia, elderberry, schefflera and cinnamon bark. If you don't have these herbs on hand, try heating lemongrass, ginger, salts and essential oils in water instead. Soak your feet and let the stress dissolve.
---
Play a Vietnamese board game
The old chess set is just not doing it anymore? Try cờ tướng (Chinese chess or xiangqi.) This favourite pastime is played on sidewalks around the country. If you spot a group of locals watching two people seemingly in a staring contest with a chess board, it's definitely cờ tướng. Add a refreshing cup of iced tea, some opinionated onlookers, and it's almost like you're here!
---
Have a colouring session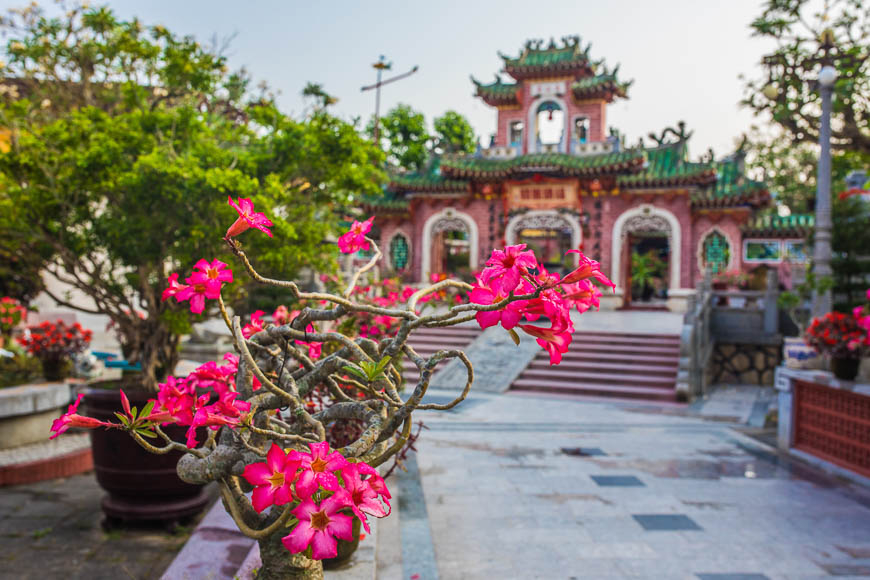 Colouring is a simple activity that many of us once enjoyed as children. To help you get to know Vietnam better, we've prepared a set of Vietnam-inspired colouring pages, which are free to download here. Just print them out, and enjoy a calming colouring session as you add your favourite hues to ornate pagodas, mouthwatering noodle dishes, and classic scenes from the streets of Vietnam.
---
Host a hot pot dinner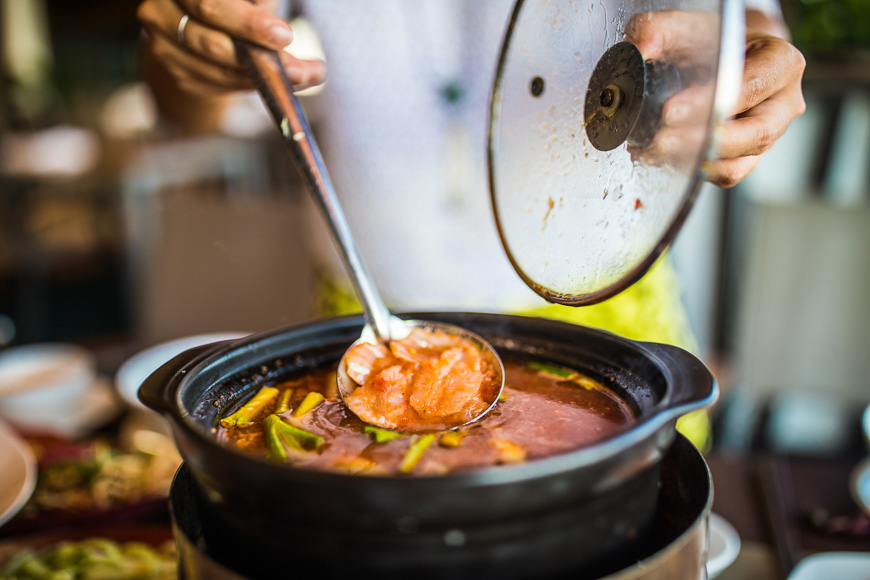 Sharing food is one of the most common ways we Vietnamese care for each other. Take a page from Vietnam and bring everyone together by hosting your own hot pot at home. Your broth base might be sweet and sour seafood soup, or a more meaty broth for colder weather. Prepare rice noodles, mushrooms, and vegetables on the side for quick cooking in the boiling broth. A few springs of fresh herbs and dab of chili sauce brings the all these gently cooked ingredients together.
---
Sing your heart out
In Vietnam, joining new friends for a karaoke night instantly upgrades the friendship. "Hát với nhau" or "sing together" is a type of coffee shop that hosts open-mic karaoke nights, but impromptu home sessions are also popular. Gather the family, grab a mike, and find lyric versions of your favourite songs on YouTube. Don't forget to be mindful of your neighbours — unless they happen to be Vietnamese, who will probably understand.
---
Want more Vietnam travel ideas? Sign up for our newsletter to receive our best stories in your inbox.