Exploring Vietnam from home is its own adventure. Vietnamese culture may appear intriguing and complex from the outside, but it's a fascinating subject, especially if you're planning a visit. Unravel one story, and you'll find countless others just waiting to be heard. From insightful novels to riveting art, this insider list spotlights some of Vietnam's best literature, music, and art. Let's dive in!
---
Must-read Vietnamese books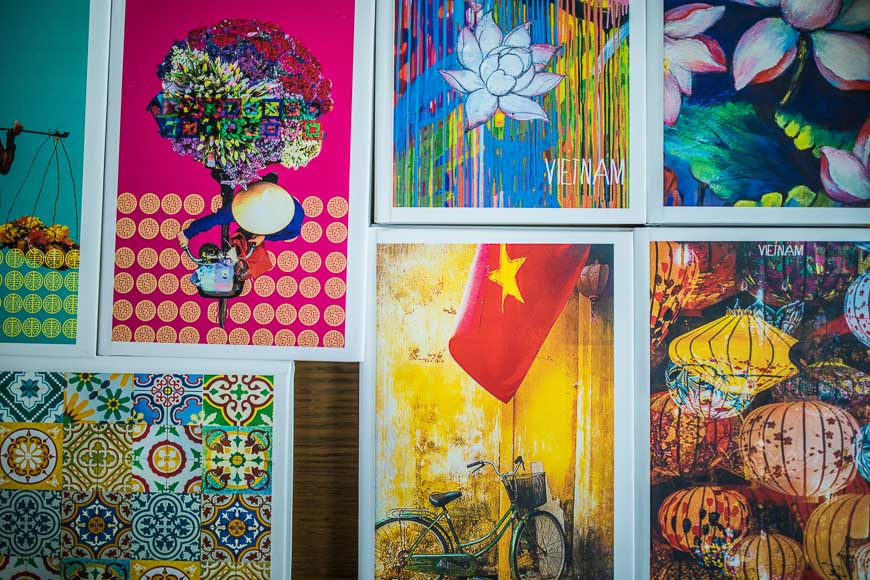 The Tale of Kiều (by Nguyễn Du)
In one of the most important works of Vietnamese poetry, Nguyễn Du tells the life story of a beautiful, talented woman who endures great hardship to stay loyal to her values in the 19th century. The captivating tale provides a window into Vietnam's early Confucian and Chinese influences. The popular six-eight poetic structure has enthralled readers for hundreds of years.
Watch an animation of the tale on YouTube or find the book online.
---
Dumb Luck (by Vũ Trọng Phụng)
Written in 1936 by the satirist author Vũ Trọng Phụng, Dumb Luck is featured in Vietnam's high school curriculum and is considered a Vietnamese classic. Set in Northern Vietnam, the clash between tradition and new social values led to a confusing time for the country's middle-class, which Vũ Trọng Phụng perfectly captures in iconic characters that will make you chuckle.
Find the book online.
---
Open the Window, Eyes Closed (by Nguyễn Ngọc Thuần)
This light-hearted, award-winning book offers a slice-of-life approach to Vietnamese childhood in a humble village. Through the eyes and imagination of a ten-year-old, adventures at the village market, under the coconut trees, or in the forest are as thrilling as they come. You even may find that childhood among these rice fields are not so different from your own after all.
Find the book online.
---
TIP: Put Yellow Flowers on the Green Grass (2015) on your list for movie night. Rural life and breathtaking scenes from Central Vietnam are brought to the big screen in this sweet childhood book-to-film adaptation.
---
Amazing Vietnamese music
Ca trù sung poetry
Sung poetry takes on many forms, but ca trù is the style found in the North. One main female singer plays the clappers while performing next to two instrumentalists. Some ca trù performances also include dancing. This art form is used in worship, entertainment, royal shows, and is inscribed as a UNESCO Intangible Cultural Heritage.
---
The songs of Trịnh Công Sơn
In his lifetime, the self-taught musician Trịnh Công Sơn composed around 600 songs, many of which are known and loved by Vietnamese. Since the 1950s, his simple melodic structures and creative lyrics have captured the hearts of local music fans. There are many Trịnh Công Sơn-themed cafés in Vietnam, where you can enjoy his love ballads on nostalgic stereo sets.
---
Hoàng Thuỳ Linh
Hoàng Thuỳ Linh's latest album Hoang incorporates elements from Vietnamese folk music into contemporary pop, and her music videos illustrate the lyrics with a sense of humour. Traditional rituals, beliefs, and ethnic cultures are portrayed in a new light. See if you can spot any Vietnamese folklore in the music video above, and don't forget to turn on English subtitles.
---
Thought-provoking Vietnamese artists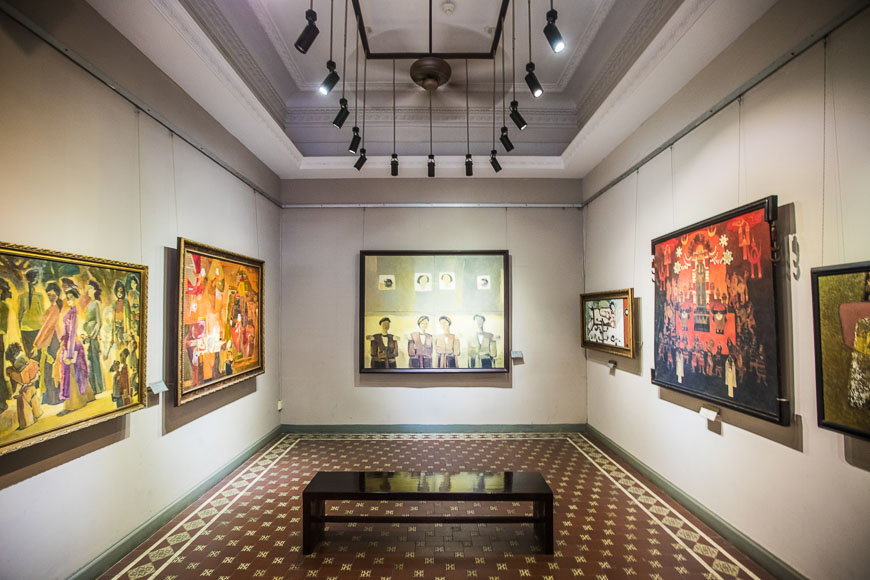 Nguyễn Gia Trí
A master of Vietnamese lacquer painting, Nguyễn Gia Trí's detailed multi-panel pieces sometimes took a decade to finish. While his paintings are on display in galleries around the world, the one closest to his heart is in the Ho Chi Minh City Fine Arts Museum. Spring Garden of the Central, South, and North is one of Vietnam's eight protected national art treasures.
View artwork here.
---
Mai Trung Thứ
Mai Trung Thứ was one of the first graduates from the École des Beaux-Arts de l'Indochine in colonial Hanoi. His silk paintings depict scenes of rural Vietnam. Trained by French artists, Mai Trung Thứ combined Western painting techniques with Vietnamese elements to create unique art. See more colonial-era Vietnamese art on the website of the National Fine Arts Museum.
View artwork here.
---
Thành Chương
Known for his contemporary paintings of shepherd boys and their buffalos, Thành Chương always finds inspiration in the Vietnamese countryside's unassuming everyday life. Most of Thành Chương's paintings are housed in Thành Chương Việt Palace just outside of Hanoi, an incredible cultural heritage spot with fascinating Vietnamese architecture and artworks.
View artwork here.
---
TIP: For more contemporary art from Vietnam, check out the virtual exhibit Vietnam: New Winds on Google Arts & Culture.
---
Inspiring TV shows on Vietnam
Jack Whitehall: Travels with My Father (Season 01, Episode 05 & 06)
The hilarious father-and-son duo Jack and Michael Whitehall arrive in the Ancient Town of Hội An for the last leg of their trip, "a stunning introduction to Vietnam". Over the course of their Vietnam travels, they learn how (not) to maneuver a wooden boat on the waters of Hội An, and go on urban adventures in Hanoi.
---
Street Food (Episode 07)
This episode of the Netflix original series takes you on a Southern Vietnamese food trip. From snail shops that open all night to an 80-year-old bánh mì vendor, viewers are in for a tasty treat. Learn about the history behind every dish so you can be prepared before your trip to the country the World Travel Awards dubbed 'Asia's Leading Culinary Destination' in 2019.
---
Anthony Bourdain: Parts Unknown (Season 08, Episode 01)
Anthony Bourdain's love for Vietnamese cuisine is well-documented. The eighth season of Parts Unknown opens in Hanoi, where Bourdain and Barack Obama share a meal of bún chả. In the episode, the legendary chef visits iconic food stalls in Hanoi's Old Quarter, travels to Hạ Long Bay for fresh-caught grilled squid, and shows the former president how to handle noodles.
---
Want more Vietnam travel ideas? Sign up for our newsletter to receive our best stories in your inbox.