Vietnam boasts numerous amazing places to visit, various off-the-beaten-track tourist attractions and hidden gems in Vietnam are waiting to be explored. Phong Nha - Ke Bang National Park is one of them.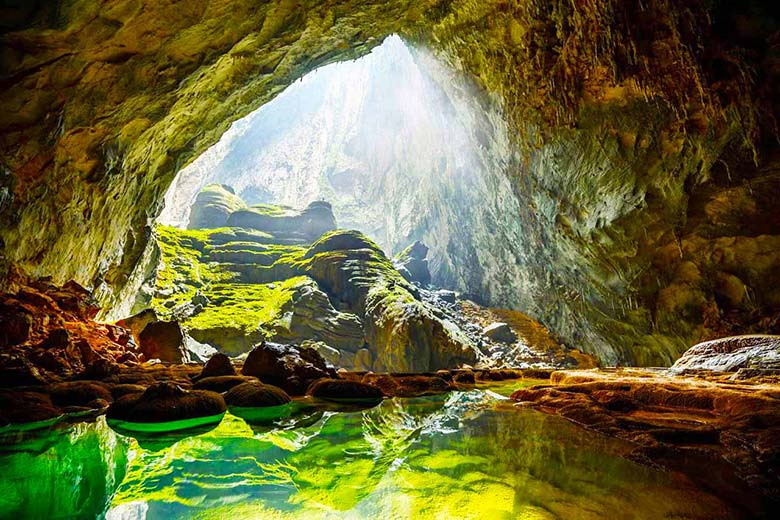 Phong Nha-Ke Bang National Park is located in Bo Trach and Minh Hoa Districts, Quang Binh Province. Inscribed on the World Heritage List in 2003, the Park covered 85,754 hectares. With this extension, the site covers a total surface area of 123,326 hectares (a 46 % increase).
The property contains and protects over 300 caves and underground rivers making it one of the most outstanding limestone karst ecosystems in the world. A variety of cave types including: dry caves, terraced caves, suspended caves, dendritic caves and intersecting caves. Noticeably the Son Doong Cave, first explored in 2009, is believed to be the world's largest cave.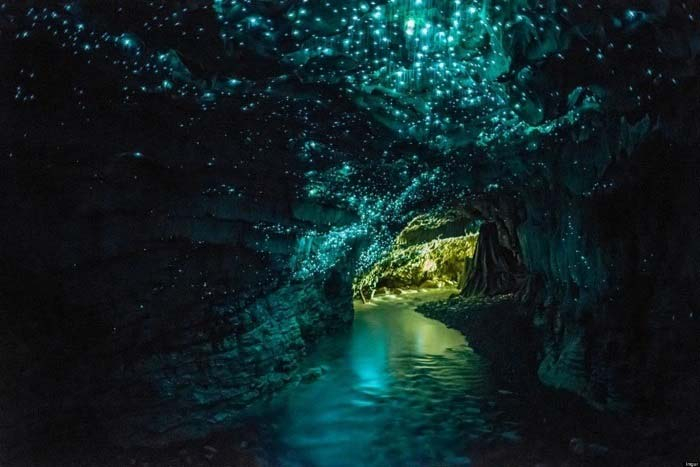 The park also has diverse flora and fauna, including many rare and endangered species. Visitors can explore the natural wonders scattered around the park and indulge in various recreational activities such as trekking, kayaking, and cycling.
Best time to visit Phong Nha - Ke Bang National Park is from March to August, during the dry season.
Phong Nha - Ke Bang National Park is truly a wonderful underground world since it consists of caves, lake, river, beach and reef, incredible stalactites… In case you only know about Phong Nha - Ke Bang National Park via the Son Doong Cave adventure tour. Here, you can enjoy tons of activities that bring you closer to nature.
Explore Phong Nha - Ke Bang National Park by wheels
Cycling and motorbike tours are highly recommended as this is the best approach to unveiling hidden gems of Phong Nha - Ke Bang National Park. Feel the exhilarating rush of wind as you traverse picturesque pathways, absorbing the verdant panoramas and the abundant biodiversity that graces the park. For another level and pumping your adrenaline by navigating winding routes on a motorbike that lead to concealed alcoves and awe-inspiring vantage points. Whatever vehicles you choose, both avenues yield a distinct viewpoint, enabling an intimate connection with the park's multifaceted landscape.
Wander and Trek
Taking a leisure stroll or embarking on a rewarding hiking adventure are the best ways to let you immerse yourself in the natural wonders of Phong Nha - Ke Bang. With the diverse landscapes, the park offers a captivating journey. Wander through lush forests, revealing hidden streams and delicate flora, visitors will be embraced by the tranquil amble. For those seeking a more adventurous experience, getting into hiking paths lead to panoramic viewpoints that offer breathtaking vistas of the surrounding karst formations.
Visit Phong Nha – Ke Bang botanical garden
The 40-ha botanical garden located in the centre of the Phong Nha – Ke Bang National Park, the garden is an attractive eco-tourism destination with 500 plant species, including 133 rare and precious ones. The botanical garden is a natural forest with six major tourism sites: the 30-metre high Gio (Wind) Waterfall, Vang Anh Lake, a specimen showroom, a 3-km natural pathway, plant nursery and precious and rare plant areas. Walking on the pathway, tourists can see monkeys and porcupines in the wild and in a semi-wild zone.
Visitors can camp or rent rooms overnight and enjoy local food made from chicken, spring shrimp, river fish and pigs bred in forests.
Enjoy zipline and mud bath in Chay River - Toi (Dark) Cave
Chay River - Dark Cave is located in Son Trach Commune, Bo Trach District (Quang Binh Province), is an attractive destination with many fun activities such as zipline, kayaking, mud bath. Visitors often come here to enjoy the cool and fresh air.
Zipline is truly a highlight activity in Chay River. This activity includes two routes: a 400m zipline from the observatory to the mouth of Dark Cave and a short zipline from the bank to the middle of the river and then release in the water of the Chay River. Free your soul within a minute, feel the light wind over a distance of more than 400m from the observatory to the mouth of Dark Cave.
To reach Dark Cave, visitors can choose to zipline to the cave entrance or swim or kayak for sightseeing and having fun. Visitors can put themselves into the pit of pure dilute mud that is eroded and refined by the limestone mountains.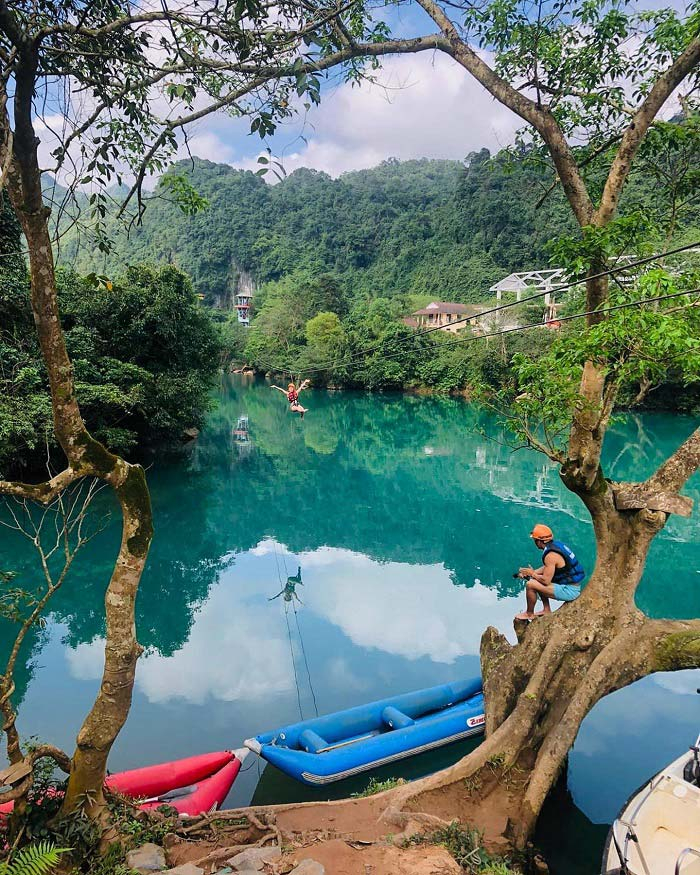 Overnight camping and caving
One of the immersive experiences amidst the natural wonders of Phong Nha - Ke Bang National Park is to camp and cave overnight at the park. Spending the night within the heart of these ancient limestone formations, surrounded by the secrets of the underground world. The caves glow up with headlamps illuminating your path, the whole place turns into a mystic allure. This kind of activity is recommended with the companion of expert guides so you can be delighted by the park's geology, history, and the unique ecosystems that thrive within.