Offshore, off-site, and off the grid—you can always count on Vietnam for a tropical getaway. Scattered over the East Sea and down the length of the country, Vietnam's islands boast pristine sandy beaches, fresh seafood, and exhilarating adventures.

Dip your toes in the turquoise waters of Lý Sơn Island, or join schools of colourful fish among the vibrant coral reefs of Phú Quốc—read on for the most amazing islands in Vietnam and how to enjoy the best of each.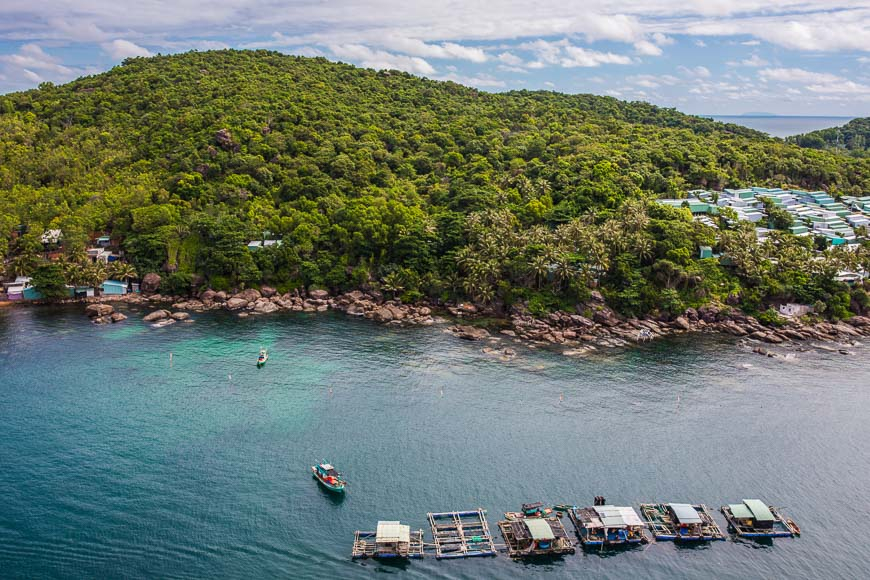 ---
Lý Sơn
Long before making its way onto Vietnam's list of most attractive destinations, the only island in Quảng Ngãi province was known as "The Kingdom of Garlic". Volcanic eruptions have left Lý Sơn with fertile soil ideal for growing high-quality garlic. Today, towering rugged cliffs, brilliant turquoise waters, and untouched wilderness lure many travellers to this remote island.

Lý Sơn consists of two small islands, Cù Lao Ré and An Bình. Rent a motorbike to go up Mount Thới Lới on Cù Lao Ré, the bigger of the two, for a surreal panoramic view of the volcanic cliffs and sparkling sea below, or set camp right on the beach of An Bình and let the ocean waves sing you to sleep. Who needs a five-star hotel when you can have the whole galaxy as your ceiling?
Tip: Speedboats from Sa Kỳ Port take about 35-60 minutes to reach Lý Sơn and will not run during monsoon season. Visit the island between April and September when the sun is out and the sea is calm.
---
Hòn Tre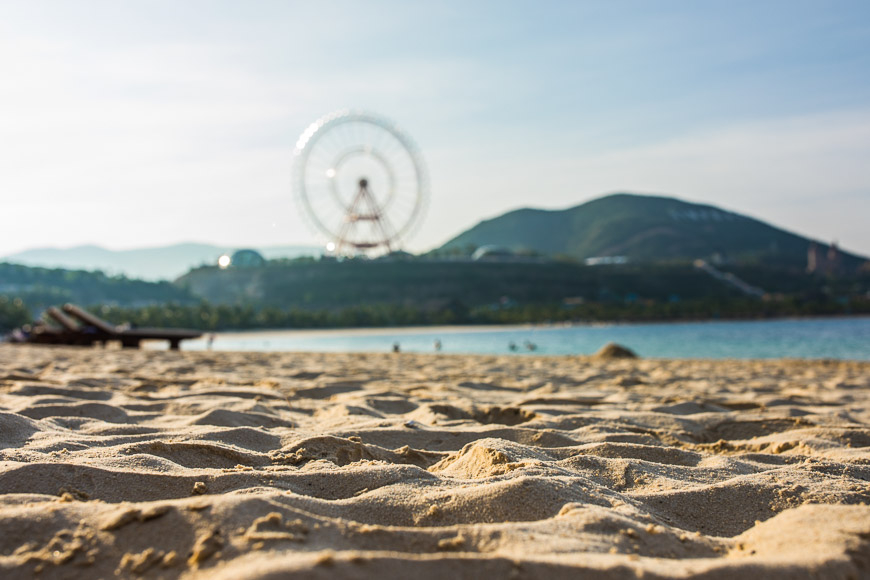 Lovely beaches? Fun-filled water parks? Luxury stays? Checked, checked, and checked! The resort island of Hòn Tre in Nha Trang is unlike any other in the country. A fantastical holiday complex complete with an amusement park, golf courses, and exclusive spas, Hòn Tre is where Vietnam's picturesque nature meets world-class leisure and entertainment.

A 15-minute cable car ride with breathtaking views will take you from the coastal city of Nha Trang to Vinpearl Land on the island. Have a blast with the little ones on the water slides, take unlimited rides on rollercoasters and bumper cars, or unplug, unwind, and restore by the sea with a heavenly spa treatment. The park also features a lush area filled with exotic plants and flowers from around the world, as well as Asia's largest over-the-water floating bay.
TIP: Vinpearl operates several resorts on Hòn Tre, and offers all-in packages for families and couples, covering tickets to the park, hotel stays, buffet meals and transfers to the island.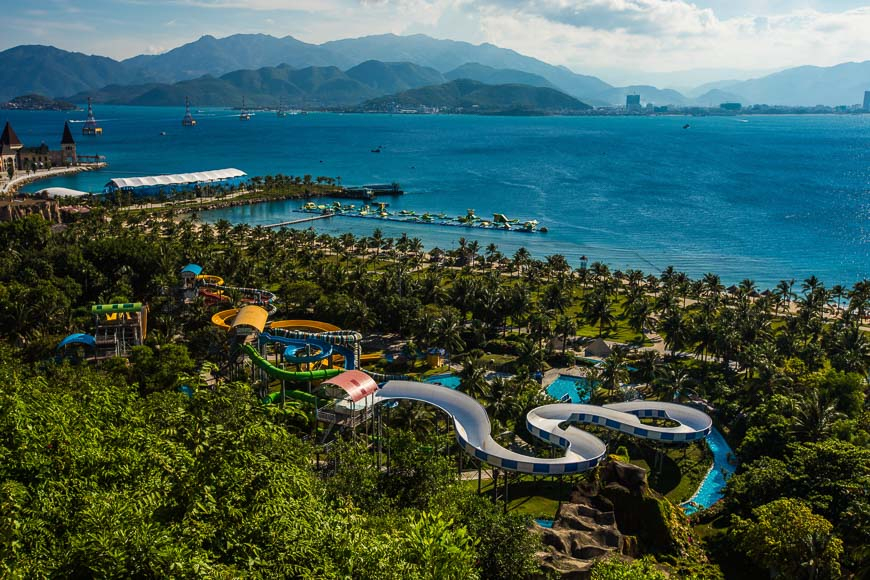 ---
Chàm Island
Just when you thought Hội An couldn't get any dreamier, a 20-minute boat ride from Cửa Đại Pier will take you to Chàm Island (Cù Lao Chàm), a cluster of eight islands with gleaming golden beaches and stunning coral reefs.

A total of seven beaches await exploration on Chàm Island. Foodies can feast on scrumptious seafood at Bãi Hương, culture fans can visit Bãi Làng for a peek at the daily lives of local fishermen and the nearby forbidden village (Xóm Cấm), thrill-seekers can find natural caves and unspoiled landscapes at Bãi Bắc, while the soft sand, rustling palm trees, and inviting sunbeds on Bãi Chồng and Bãi Bìm welcome everyone.
Tip: Chàm Island is one of the best snorkeling spots in Vietnam with rich marine life including bump head parrots, scorpion fish, barracuda, octopi, and nudibranchs. Scuba diving lessons and sea walking tours are also available.
---
---
Côn Đảo

Off the coast of Vũng Tàu City you'll find Côn Đảo, a remote tropical island largely covered in jungle. Côn Đảo boasts gorgeous empty beaches, a small charming town, and expansive national park. Being a bit out of the way makes this island all the more alluring. Côn Đảo's flawless white sand has barely seen footprints of those other than local fishermen. If you're looking for an escape from the world, you'll find it here.

Within Vietnam, Côn Đảo is known for its tragic history as a former prison in colonial times. The island was used by the French and later American occupiers to house political prisoners from all over the country. Côn Đảo prison and museum bear haunting memories of this dark period. Away from the tiny windswept town, coastal roads around the island lead to sapphire waters and green hills. Beneath the water, Côn Đảo has some of Vietnam's best snorkelling sites, and its national parks are crisscrossed with hiking trails.
TIP: Strong winds make parts of Côn Đảo inaccessible for several months each year. Time your trip well if you plan on doing diving or snorkelling tours.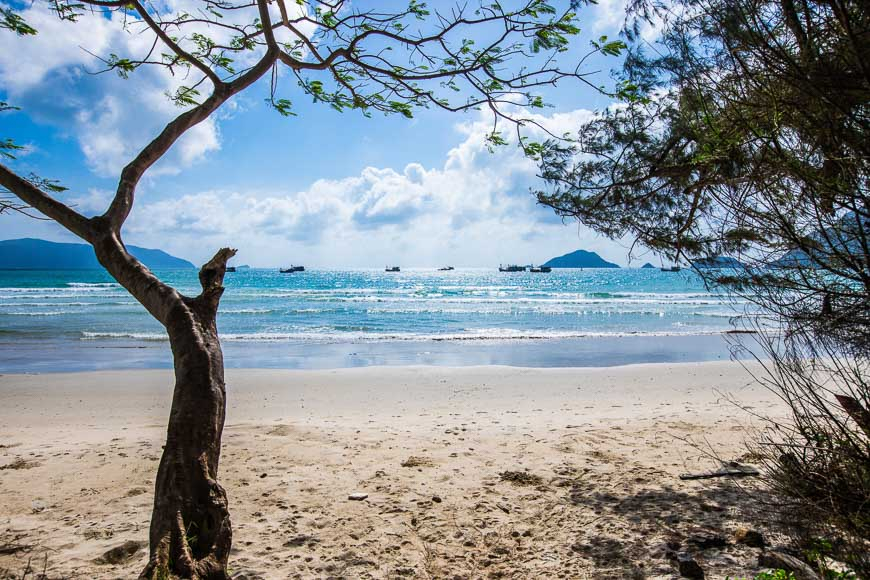 ---
Nam Du
Drift into blissful oblivion on Nam Du, a hidden archipelago south of Vietnam that can only be reached by ferry or private boats. You've probably never heard of this little island, but that's a good thing. Nam Du has no upscale hotels and resorts, steady electricity or WiFi, but what it has is pure mesmerizing beauty.

Sip on cool coconuts by the palm-fringed shore of Bãi Mến, Nam Du's prettiest beach, or go island-hopping and splash around in the crystal clear waters of nearby islets. The number one item on your Nam Du itinerary, though, is simple: get an airy bungalow facing the sea, turn off your phone, sit back and savour a rare moment of total peace. Some development plans are in the works, but for now, this island remains one of Vietnam's best-kept secrets.
---
Phú Quốc

While many of Vietnam's islands are best visited in the summer, the largest one of all, Phú Quốc, is perfect for a Christmas vacation. Phú Quốc skies are clear and sunny from November to March, making these the best months to spread out on the island's beautiful beaches. Sao Beach, with its powdery white sand and aqua blue waters, is always a favourite among locals and travellers. But laid-back Ông Lang Beach is another one you should not miss -- the mellow sunset here is just the cherry on top.
There's no shortage of interesting things to do on Phú Quốc: Take a boat out to dive and snorkel on smaller islets and coral reefs, ride the spectacular cable car to Hòn Thơm island, or check yourself into a five-star stunner for a little pampering. Some of the country's freshest and tastiest seafood can be found at Phú Quốc, including local specialties like raw herring salad and flower crab. Some say the succulent seafood alone is worth the trip. It's that good.
Tip: The best black pepper and fish sauce in Vietnam are said to come from Phú Quốc, so stock up on these while you're here.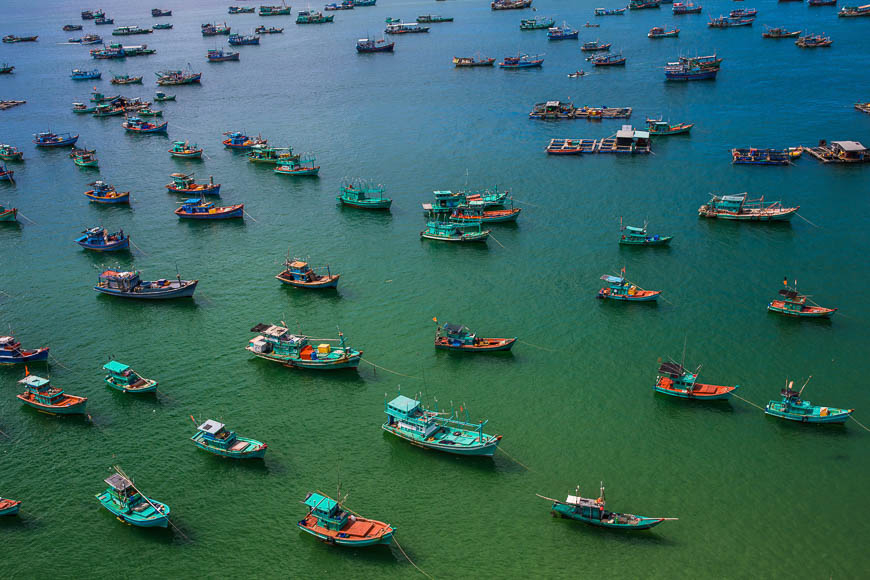 ---
Cát Bà
The largest island in Lan Hạ Bay is home to long stretches of white-sand beaches and spectacular limestone karsts. Only a few hours from Hanoi, Cát Bà makes for a fantastic nature escape for adventure seekers.
Kayaking enthusiasts will find Lan Hạ Bay, just south of the island, irresistible with calm water, magnificent views, and plenty of islets and caves to explore.From there, take a cruise on the emerald waters to Việt Hải fishing village to spend a night at a dainty sustainable homestay. Sunrise chasers are in for a treat at the viewing point here. The steep hike can be intimidating but the rewarding view is worth every drop of sweat.
Tip: The ancient fishing village of Cái Bèo is more than 7,000 years old! For a peaceful and quiet afternoon, rent a boat to visit the floating houses of local fishermen.
---
Want more Vietnam travel ideas? Sign up for our newsletter to receive our best stories in your inbox.