With its glittering hotels, seafood restaurants, and curved beach packed with action, Nha Trang has plenty to offer tourists. But what places would locals take visitors to?
When you see it, you'll agree: Nha Trang sure is beautiful. The beachfront city lies on the south-central coast of Khánh Hòa Province, in an arced bay surrounded by hills. Here, glittering high-rise hotels wrap around the crescent-shaped beach road, which features a promenade offering many things to do. There's nothing sleepy about this beachy location…
The great thing about the city is that it's a manageable kind of busy. The population is relatively small, and most accommodation options are a block or two from the beach. It's walkable and convenient. The vibrant beachfront promenade stretches for six kilometers, with an array of bars, restaurants, parks, and entertainment to choose from. There are also several resorts and amusement parks near the city.
Naturally, the beach destination is popular among water-sports enthusiasts and seafood lovers. The ample seafood available includes the specialty Binh Ba Lobster. And since it's a stopover for annual yacht races, Nha Trang is also a sailing hotspot.
So, with so much to do, what do locals say tourists should experience? Here are seven options…
---
VISIT THE LONG SON PAGODA
To appreciate the city's spiritual side, head to the Long Sơn Pagoda. This Buddhist temple at the base of Trại Thủy mountain is one of Nha Trang's main tourist attractions. The mosaic work, depicting dragons and so on, is characteristic of many such spiritual structures in Vietnam.
Further up the hill is the 24m statue of Buddha, Kim Thân Phật Tổ, surrounded by seven arhat statues. According to Buddhist belief, these figures represent those who've reached nirvana. The pagoda is set in beautiful gardens. So it's a serene spot for some reflection.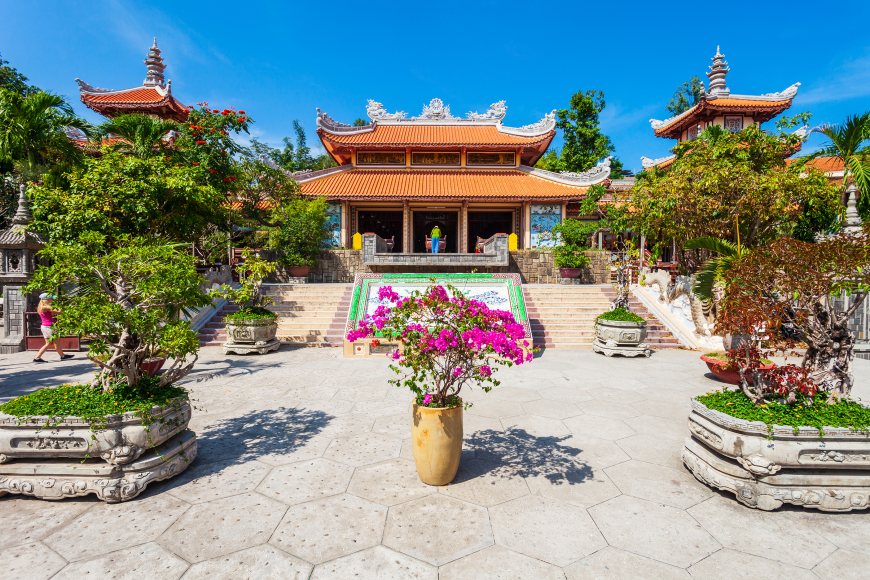 ---
SHOP AT DAM MARKET
For an immersive, authentic experience of market shopping in Vietnam, head to the bustling two-story Dam Market. With its 'unfolding' roof, the circular-shaped building resembles a lotus flower about to bloom. This is Nha Trang's main market, so it gets busy – especially in the early mornings and evenings. Apparently, some 1 000 people pass here each day. Locals go to buy their fresh produce for the next family meal. But the many stalls also sell other household goods, clothing, and even souvenirs.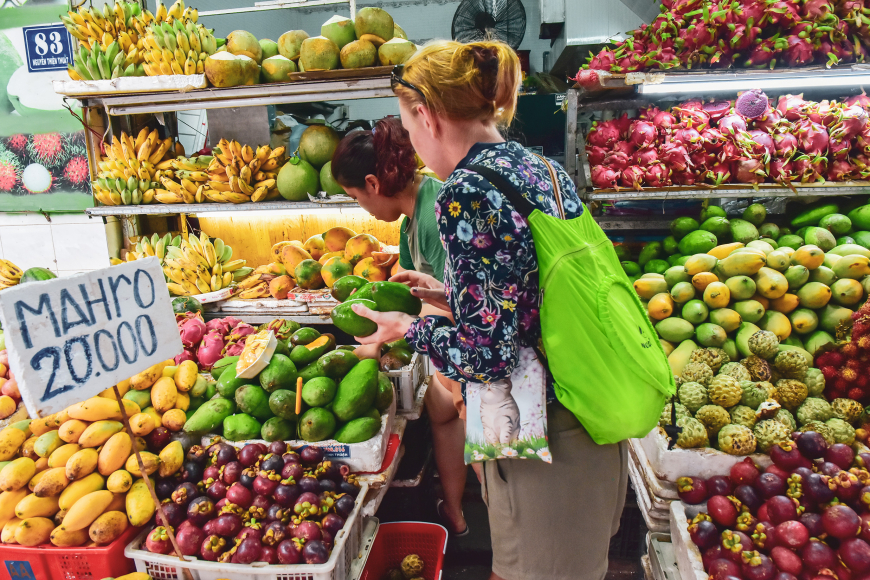 ---
ADMIRE THE AGE-OLD PO NAGAR CHAM TOWERS
North of the city are ancient holy towers that are worth a visit. They were built between the 7th and 12th centuries by the Cham people to honor their 'mother of the kingdom', the Cham Hindu goddess Yang Ino Po Nagar. Be entranced by the sense of having gone back in time. The wafts of incense are a reminder that this site remains a sacred place. Local Buddhists still visit to pray and worship. In fact, it's believed that this has been a site of worship since the second century AD. Be mindful of this: Dress appropriately and take your shoes off before entering any of the four towers.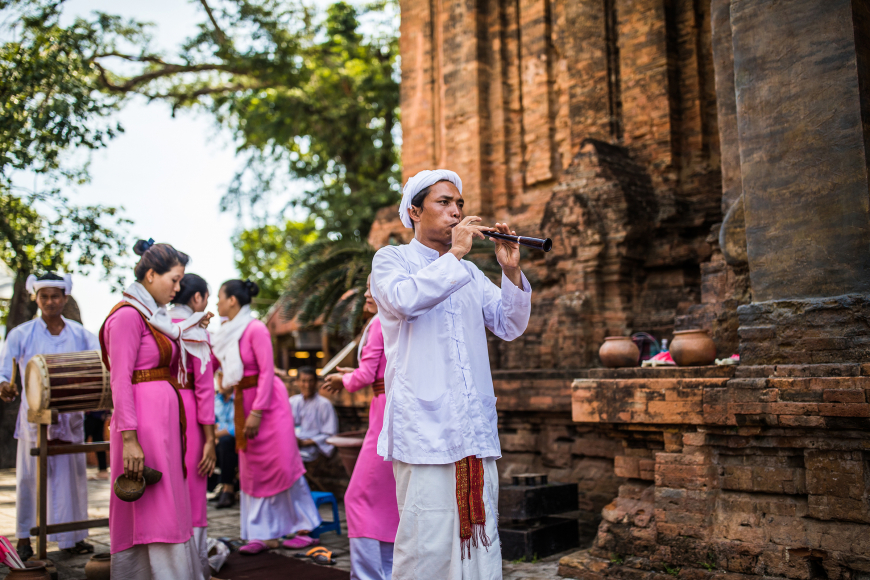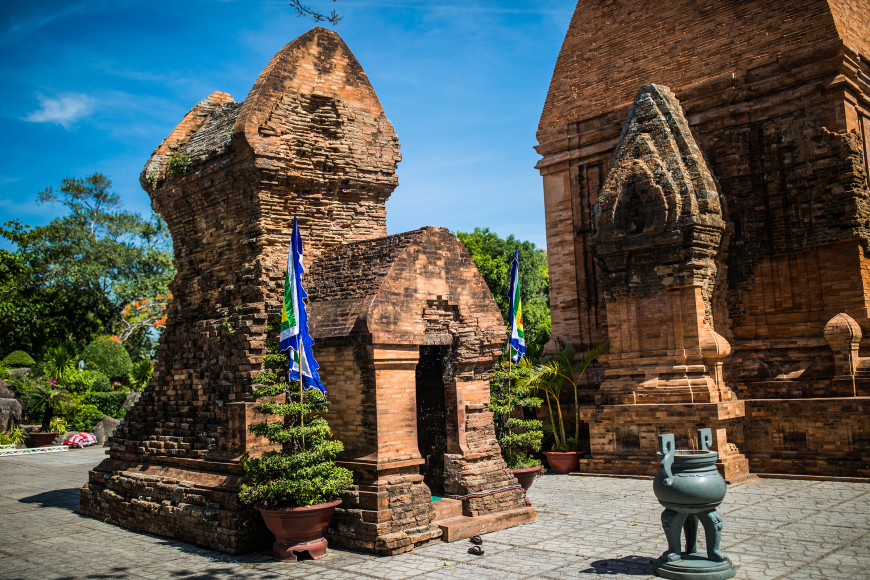 ---
HAVE FUN ON A VINPEARL ADVENTURE
When you look into the distance from the main beach, you'll see the circular shape of a Ferris wheel on the right. This is Hòn Tre Island, where you'll find the luxurious Vinpearl Resort and Spa Nha Trang. The opulent resort features a series of pool areas, all lined with tall beach palms. The resort apparently boasts the largest freshwater pool in Southeast Asia. Beyond the turquoise of the pools and the azure of the sea, there are views of the city and the mountains behind it. Vinpearl is great for families wanting five-star service and facilities that include a children's play area. But day visitors are welcome, too. There are four bars and restaurants on-site. And the Ferris wheel? That's at Vinpearl Land. You can get to the mega-amusement park via speedboat, canoe, or cable car. Kids will love the journey − and the many thrilling rides.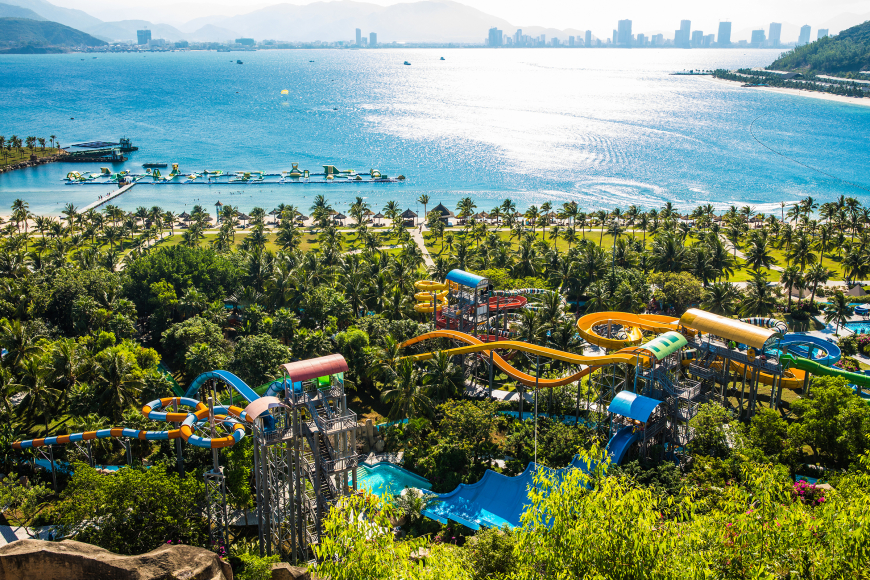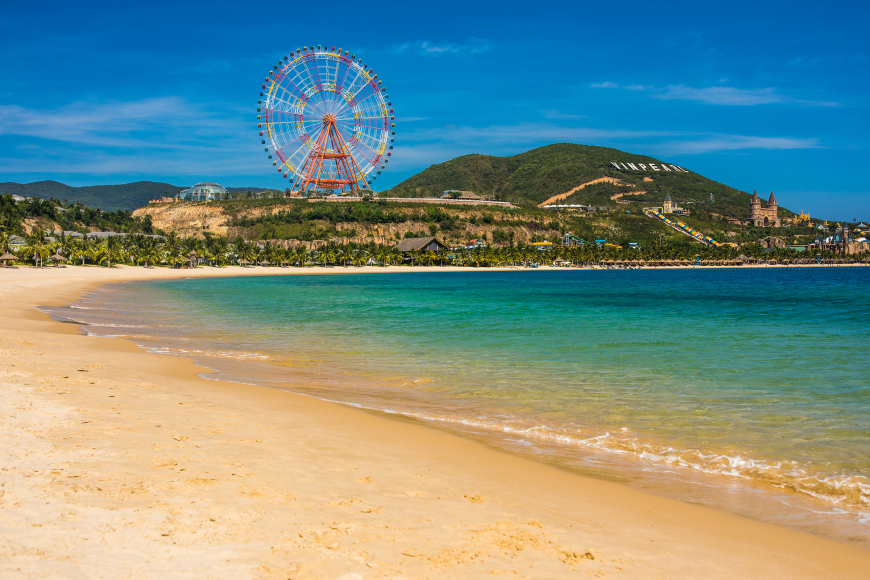 ---
SPEND TIME AT THE OCEANOGRAPHIC MUSEUM OF VIETNAM
Since 1922, this museum has educated people about local marine life. The two-story French colonial building is 5km from the center of the city. Here, you can appreciate over 20,000 live and preserved marine specimens. These include lionfish, puffers, turtles, and reef sharks.
Upstairs, there's a 19m skeleton of a humpback whale. Impressive! Other exhibitions look at the museum's role in marine research and conservation.
---
ENJOY THE ENDLESS BEACHES AROUND THE CITY
The biggest attractions of all in this city are its pristine beaches. The main beach is Tran Phu, a beautiful 6km stretch of golden sand and sparkling sea. Stroll the promenade to pick your spot. And buy some drinks and snacks to support local vendors. There are loungers and umbrellas available for settling down with a gripping read. Prefer being more active? You'll be in good company here, as the bay is alive with people doing water sports. Think kiteboarding, stand-up paddle-boarding, and the latest craze – flyboarding.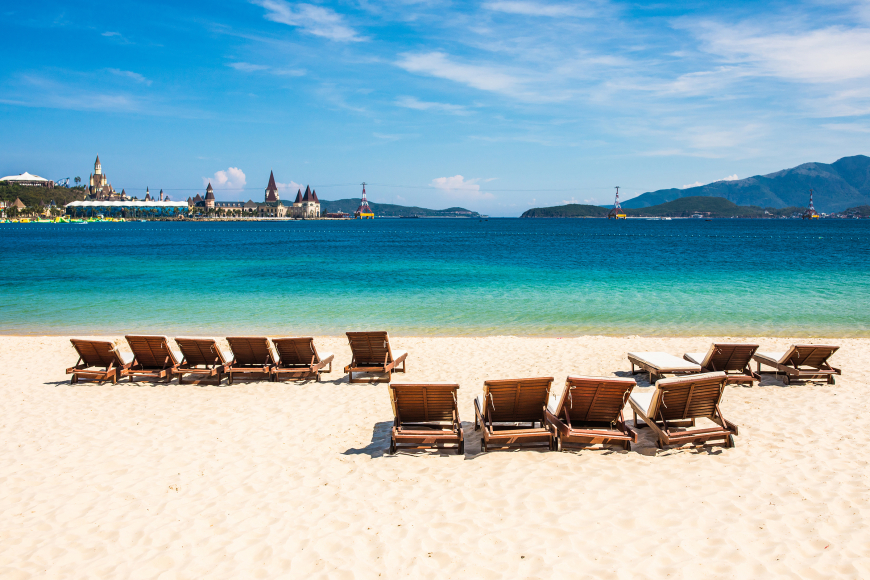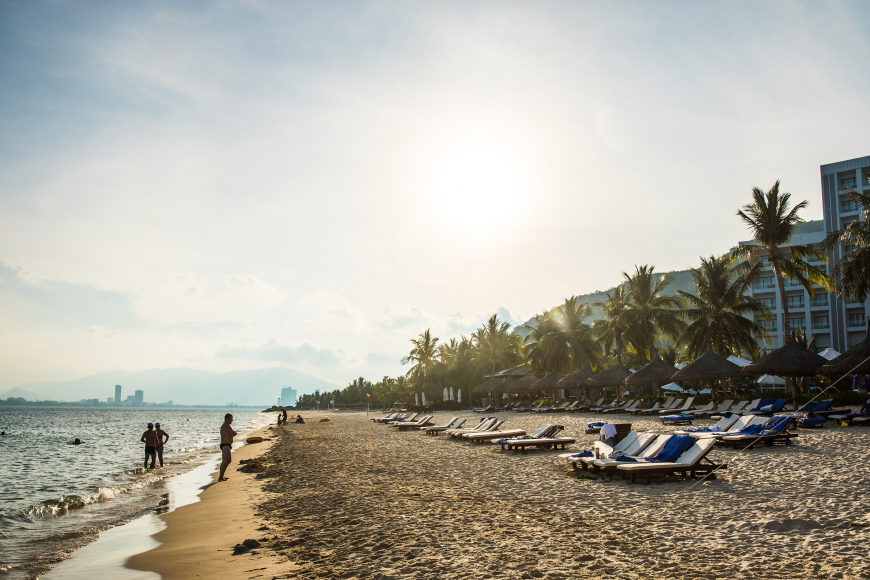 ---
TRY OUT THE LOCAL NIGHTLIFE
Nha Trang attracts people looking for fun. So if it's a party you're after, you're in the right city. For socializing, there are loads of bars and pubs, especially along Hùng Vuong and Tran Phu streets. Locals suggest starting off at the Sailing Club, right on the beach. Enjoy a meal and sundowner set to great lounge or house music. After dark, head to one of the rooftop bars to admire the dazzling lights from up high. Fancy dancing later? Z Club is the place to be.
---
Want more Vietnam travel ideas? Sign up for our newsletter to receive our best stories in your inbox.