For years, Sapa's majestic mountains and fascinating minority villages have captured the imagination of travellers. On one mountaintop in Hoang Lien National Park, Topas Ecolodge has built a sustainable paradise for explorers. Bordered on all sides by breathtaking views, guests of the lodge have Sapa's beauty right on their doorstep. Here are five excellent reasons to try a sustainable stay with Topas.
---
Discover little-known corners of Sapa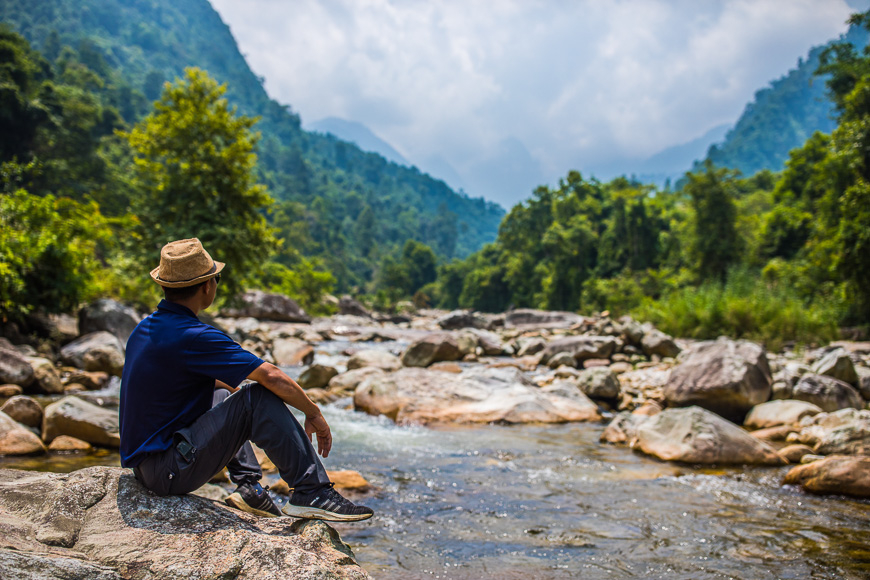 Just a few minutes' drive outside the town, you'll find the scenery Sapa is famed for: curving terraces heavy with young rice, lofty peaks bathed in rolling clouds, and valleys carved with bubbling streams. With almost 20 years of leading travellers in the Sapa region, Topas' guides know all the great spots away from the crowds.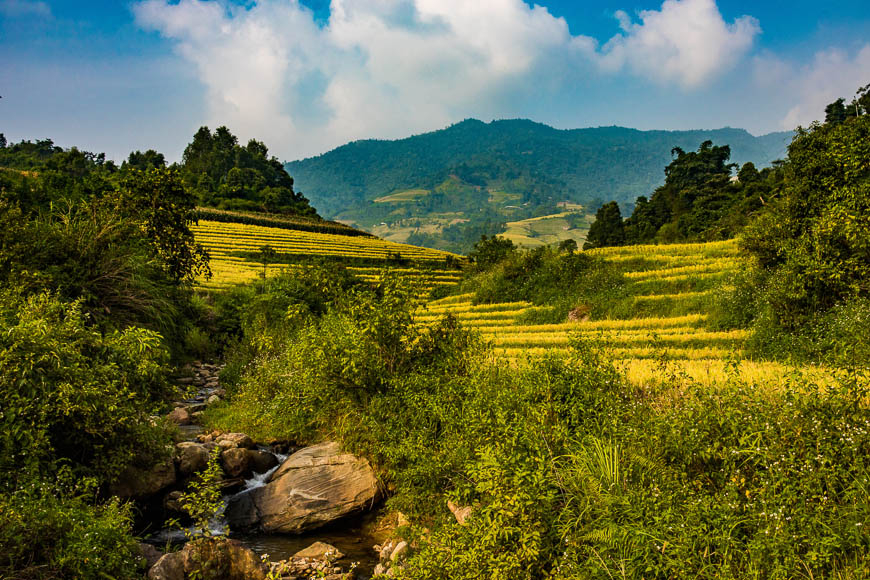 Book a guided tour to see another side of Sapa. Follow lesser-known trails along the mountain slopes, passing bamboo forests, hidden waterfalls, and farms growing corn, cardamom and rice. You might like to take a walk through an ethnic village, or have a barbecue picnic by a stream — it's up to you. Of course, from Topas Ecolodge itself you have a premium vantage point on Hoang Lien National Park, a view few other travellers get to enjoy.
Read more: Sapa for sustainable travellers
---
Taste delicious mountain produce
Foodies coming to Topas Ecolodge have a lot to look forward to. The lodge's chefs use precision and innovation to highlight beautiful ingredients fresh from Sapa's farms, rivers, and vegetable gardens. In the mornings, fill up on flaky pastries straight from the bakery. For lunch, dine on river fish or free-range chicken prepared with Vietnamese herbs. And after a full day outdoors, sit down to a steaming hot pot or dine on grilled meat cooked over the coals.
Rainbow trout — a delicate, coral-coloured fish — is the star of the menu at Stilthouse Restaurant. Enjoy its tender flesh in a hot and sour soup with tomato and pineapple, or try the succulent Sapa sturgeon rolls. Topas' chefs marinate the fish in turmeric and honey, then grill it to perfection and serve it with leafy greens, pineapple slices and rice paper. Thirsty? Don't miss the bar's signature drink, a Red Dao gin and tonic infused with hibiscus.
---
Learn about ethnic culture up close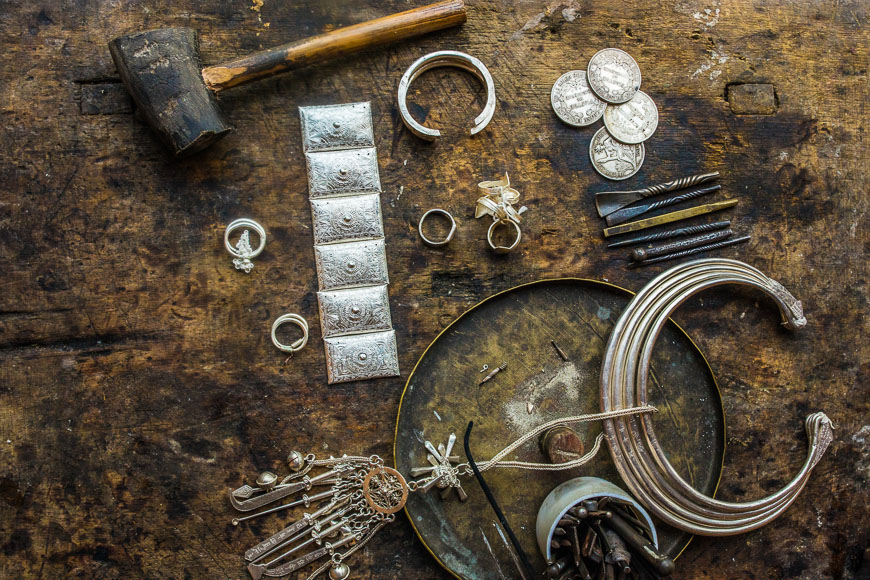 In Sapa, small hamlets of Red Dao, Black H'mong, Tay, Xa Pho and Giay minorities still operate the way they have for decades. Each minority group has a distinct way of life. With the help of Topas' well-informed guides, you can discover any aspect of ethnic culture that interests you, whether the farming cycles and unique produce of the mountains, the domestic culture and history of the group, or the intricate embroidery and styles of ethnic clothing.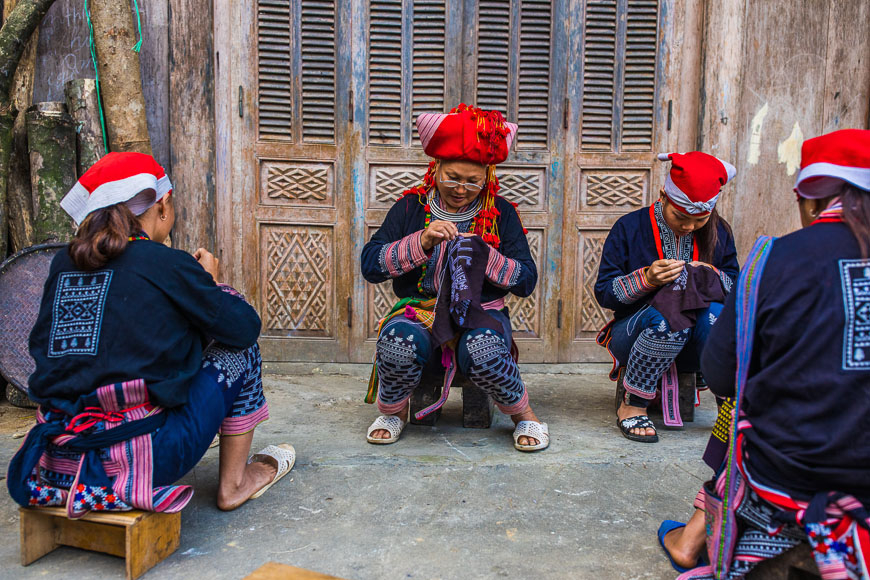 TIP: If you're interested in ethnic culture, request a night at Topas Riverside Lodge, a tidy wooden lodge set above a stream in a Red Dao village. After a day of trekking, return to the lodge's comfortable rooms, and unwind with the soothing sound of the water and forest insects.
---
Return to wellness the Sapa way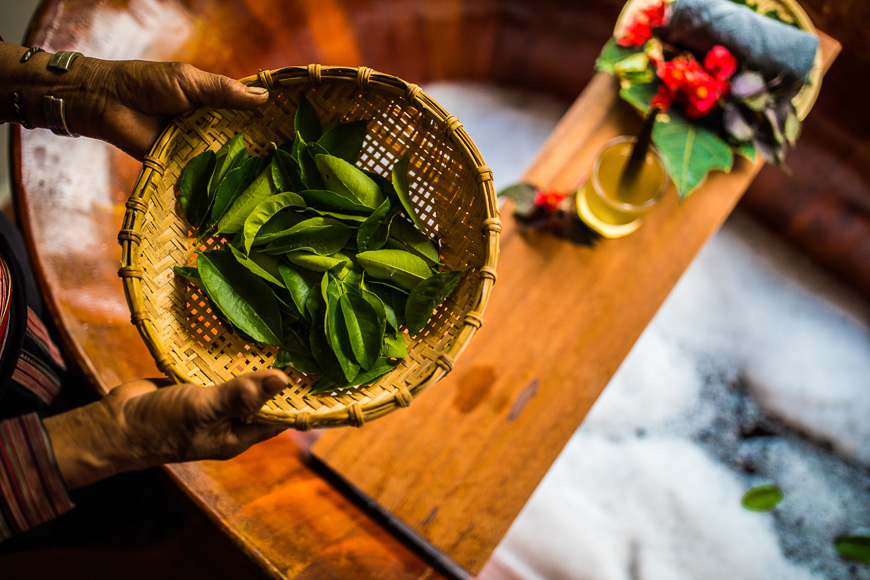 Don't leave Sapa without trying a Red Dao herbal bath. Red Dao women are experts at preparing therapeutic baths using leaves and bark from the forests. After harvesting, the leaves and stems are cut and dried in the sun, then steeped in boiling water, releasing a dark purple shade and woody aroma. Book an herbal bath at Rice Spa and immerse yourself in the foaming suds to restore tired muscles and purify skin. For a guaranteed good night's sleep, head straight to bed after.
---
Enjoy sustainable luxury and responsible travel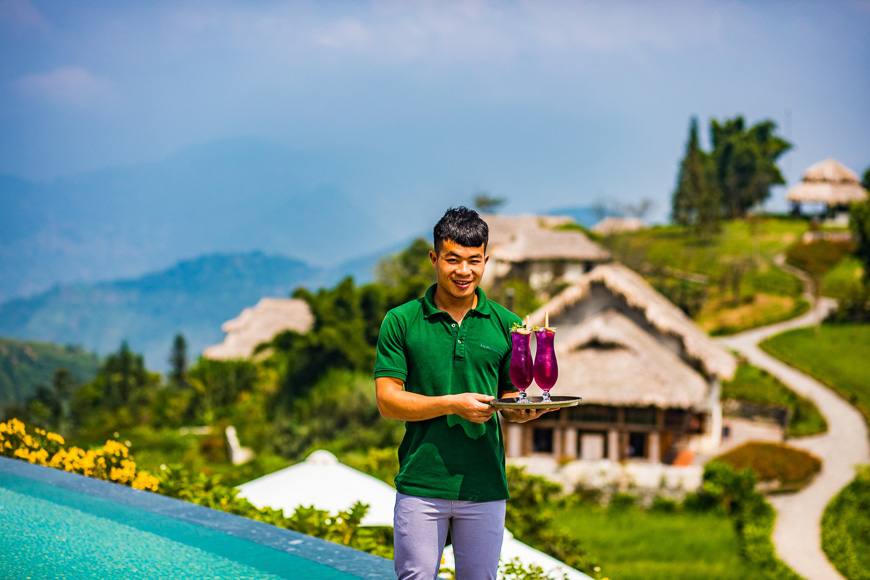 Although its gorgeous pools and mountain views get most of the attention, Topas Ecolodge is also a leader in environmental commitment. The lodge employs more than 100 staff from nearby ethnic minority villages, and regularly donates supplies and warm clothing to nearby communities. The lodge sources its rice, vegetables, fruit and meat from local farmers, follows a plastic-free policy in its rooms and suites, and goes the extra mile to purify and recycle its own water on-site. All these efforts together help to preserve Sapa's magic for future travellers.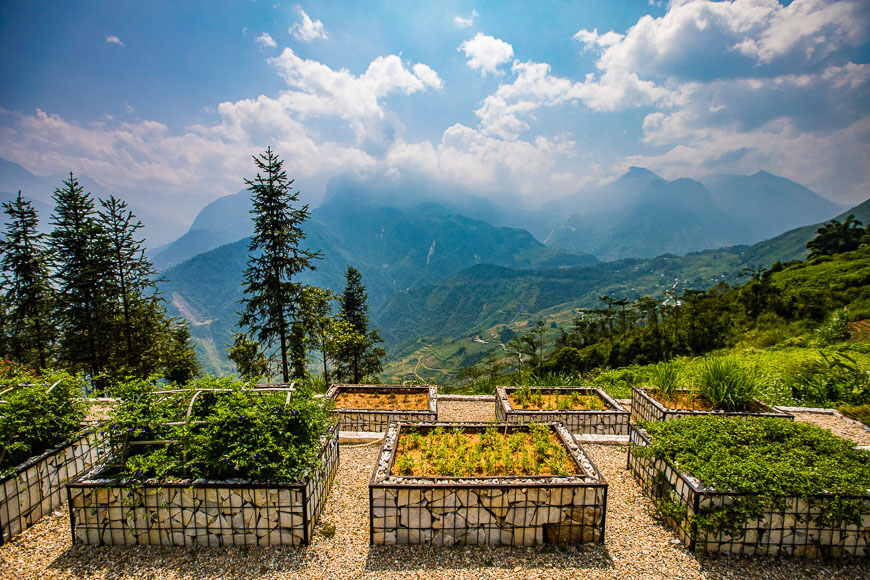 ---
Want more Vietnam travel ideas? Sign up for our newsletter to receive our best stories in your inbox.