Phu Quoc Island is one of Vietnam's top destinations for both local and international travelers. The country's "Pearl Island" is best known for its beaches, but there is so much more to the island than sand. Tourists with different interests and travel styles can take advantage of the wide range of activities on the island, covering everything from jet skis and parasailing to nature hikes through UNESCO-protected ecosystems; from street market seafood in fishing villages to private sunset cruises from five-star resorts.
Whether you are coming with family or a partner; whether you're interested in seafood or scuba diving; there's a world in Phu Quoc just for you.
---
For Families and Couples
Escape the crowds and spend the morning on some tucked-away sand, like Ganh Dau Beach in the north, where the protective feet of the national park's mountain range keep high-rise resorts away from the beach borders. Or, for the different kind of immersion, plunge deeper into nature, hiking through Phu Quoc National Park to swim in bird song and a waterfall fed by a freshwater stream.
In the afternoon, snorkel to explore the hundreds of hectares of coral reefs surrounding the island, some of the healthiest and most colorful in the entire country. Head to Dinh Cau Temple in the late afternoon to watch the sunset over the harbor from the lighthouse, which doubles as a shrine dedicated to the Goddess of the Sea.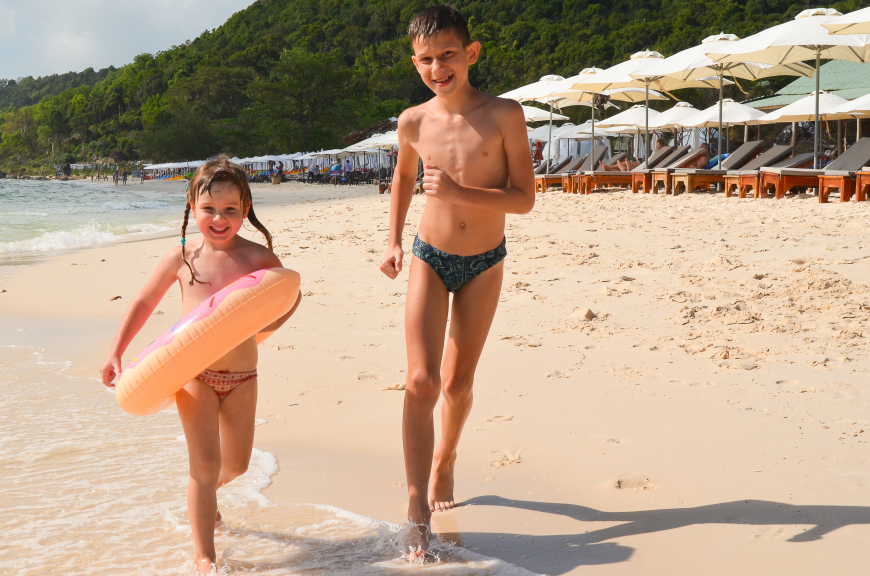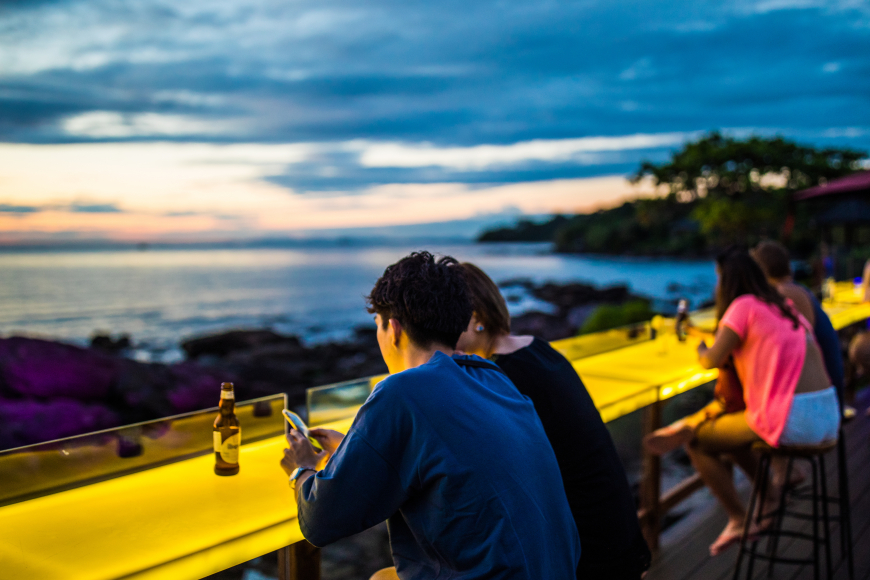 Dinner and cocktails are served anywhere on Long Beach, the heart of the island's social life and hospitality industry.
---
Foodies in Phu Quoc
Phu Quoc Island's best kept secret is its food, influenced by Southern Vietnamese cuisine. Local specialties can be found served up on white tablecloths in fancy bistros and on tiny plastic stools on sidewalks outside street-food booths. However many stars your restaurant has, some dishes are unmissable. In general the seafood is cheap and fresh as can be; frilled sea urchin and raw herring salad are two local favorites.
Head to Long Beach or Duong Dong town for a bowl of bún quây or "stirring vermicelli". Spend the late morning visiting a fishing village like Ham Ninh to see how locals really live, then tuck into fresh fish, reeled in just that morning, at one of the floating restaurants in town.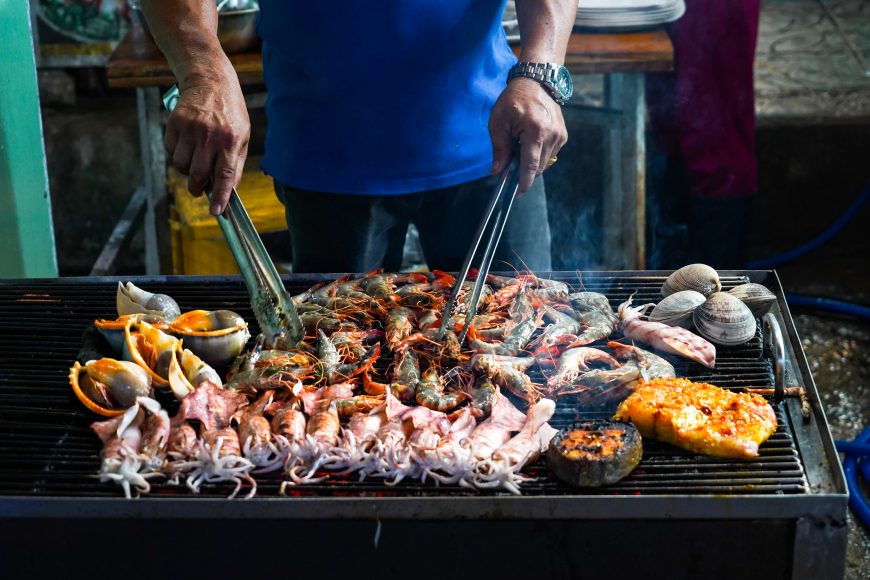 Before dinner at the Phu Quoc Night Market, where more than a hundred local vendors are selling twice that many kinds of seafood dishes, be sure to visit a fish sauce factory. The fish sauce in Phu Quoc is the best in the country (the best in the world, according to many). Taste testing this prized staple of Vietnamese cuisine is a must for any foodie.
---
Explorers' Escape
Rise with the sun and head straight to the water. Would you rather spend a morning swimming with the fishes, or speed-skimming over wind and waves? Get PADI-certified to dive and interact more intimately with the colorful world of the underwater tropics, or try wind sailing to appreciate the ocean from far out on its surface.
Spend the afternoon exploring the deserted islands of the An Thoi Archipelago like a pirate on a private ship. Or more of a challenge, grab a kayak and paddle yourself around. Bring snorkeling equipment to take yourself on a tour of the reefs, and picnic gear so you can settle into a deserted beach on a well-deserved break from your expedition.