The Hoi An Impression Theme Park is Vietnam's answer to a Renaissance fair. It is one part museum and one part amusement park, blurring the lines between education and performance art. The entertainment extravaganza that is the Hoi An Memories Show is its headliner.
The Memories Show runs every evening except Tuesdays, from 7:30 to 8:45pm. The Theme Park opens at 5pm and is an interactive production unto itself. The park is a staggering medley of historical architecture and miniature themed villages, as well as mini-shows and creative workshops that all collectively offer an immersive experience of Old Hoi An with a depth and completeness that Hoi An's Ancient Town, with its one-dimension of temporality, simply cannot offer.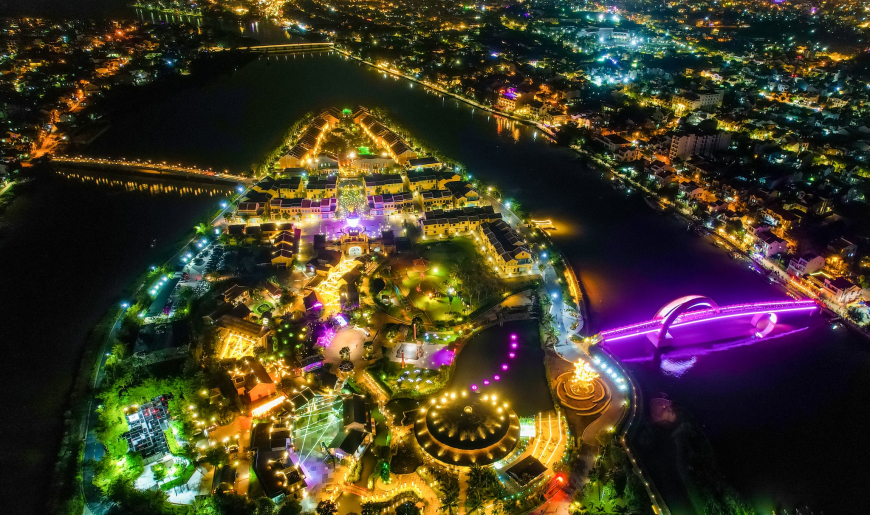 Source: Hoian Memories Land
Hoi An Impressions Theme Park
Enter through the gates of the Thanh Chiem Palace, a relic that hearkens back to the lavish abundance of the Nguyen Dynasty. Past the citadel gates, facsimiles of five traditional artisan villages present the five basic elements that keep the universe in balance: copper stands in for metal, carpentry for wood, pottery for earth, lantern-making for fire, and fishing for water.
Continue through past fusions of Vietnamese, Japanese, and European architectural styles deeper into the park, where different areas offer different themes. A commercial trading port complete with shops and stalls and bustling merchants represents the international trade of the 17th and 18th centuries. A Japanese village pays homage to the demographics of the time, when a Japanese community left their mark on Hoi An's culture in the form of architecturally distinct buildings and bridges.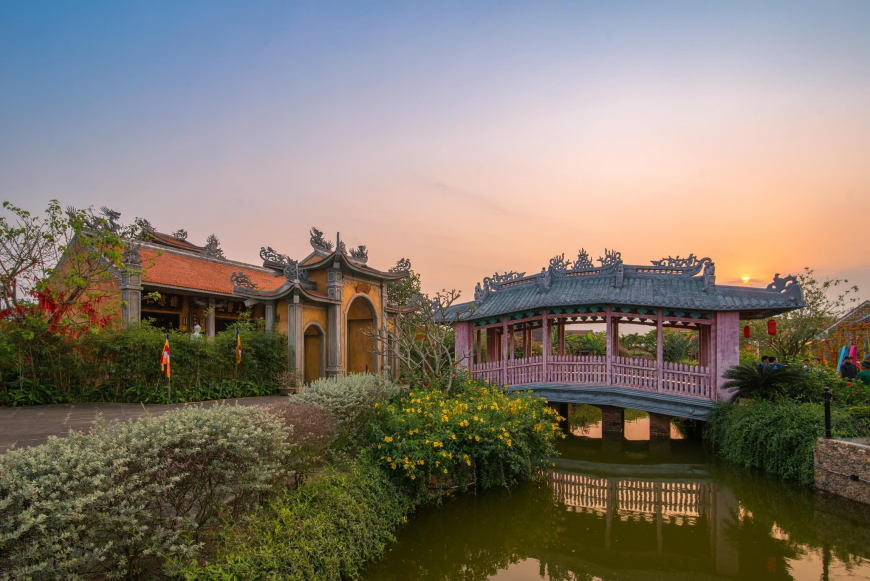 Source: Hoian Memories Land
Interactive shows pop up on different corners every few minutes. Performers tell folktales and reproduce ancient myths of gods and goddesses, lords and princesses, tragic love stories, and acts of incredible heroism. Many of these are accentuated by sound effects and 3D projection mapping technology as well as visually stunning backdrops.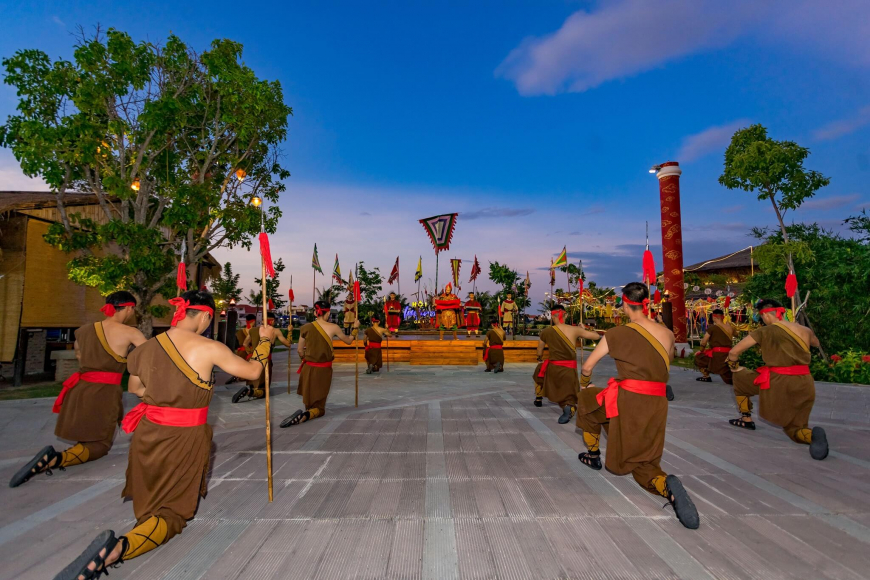 Source: Hoian Memories Land
Guests can join artisans' workshops like apprentices to try out lantern-making, pottery, or loom weaving, and then keep the craft as a souvenir. The Japanese village offers tea ceremonies and a ninja school. People of all ages will enjoy dozens of traditional Vietnamese childrens' games. Some are still played by school children today; others have been given away to the channels of time.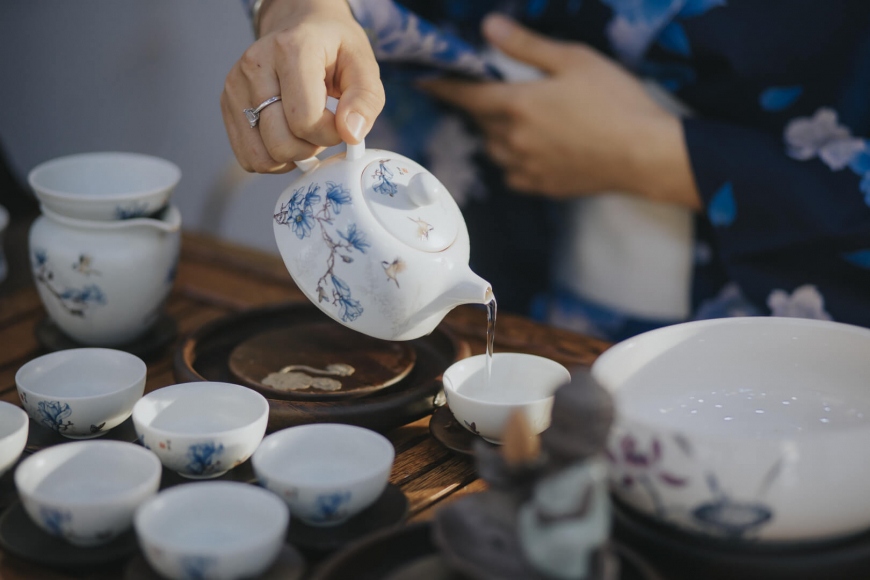 Source: Hoian Memories Land
Hoi An Memories Show
The Hoi An Memories Show is the centerpiece, featuring more than 500 actors and dancers performing 400 years of history on a 25,000 square meters outdoor stage.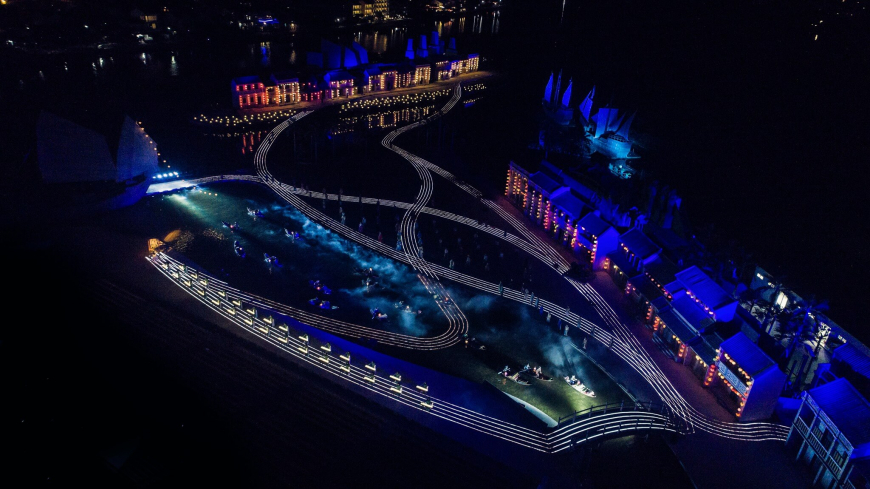 Source: Hoian Memories Land
The show begins in the 16th century. Hoi An is a rural village, represented by a single farmer's home and his family's humble life. The city erupts around them, and the show progresses through the centuries from there. We watch Hoi An transform from a country town into a powerful central trading port in the South-east Asia when there were many ships from China, Japan, the UK, the USA… Royalty is crowned and married, foreign merchants arrive to conquer and trade in spice and crafts, lanterns begin to adorn the streets like paper constellations.
Though the show presents major historical moments, the real magic in its delicate representations of ordinary daily life. Hundreds of actors go about the business of living as it's been done for hundreds of years. There are no dialogues or scripts. There is no language. The city itself is the main character and the narrator is the thread of time.
As the lighting shifts and changes to illustrate years and seasons, it is impossible not to realize that each spectator is also a character. This moment is a plot point in the script. Our present tense, utterly inseparable from the memory of its past.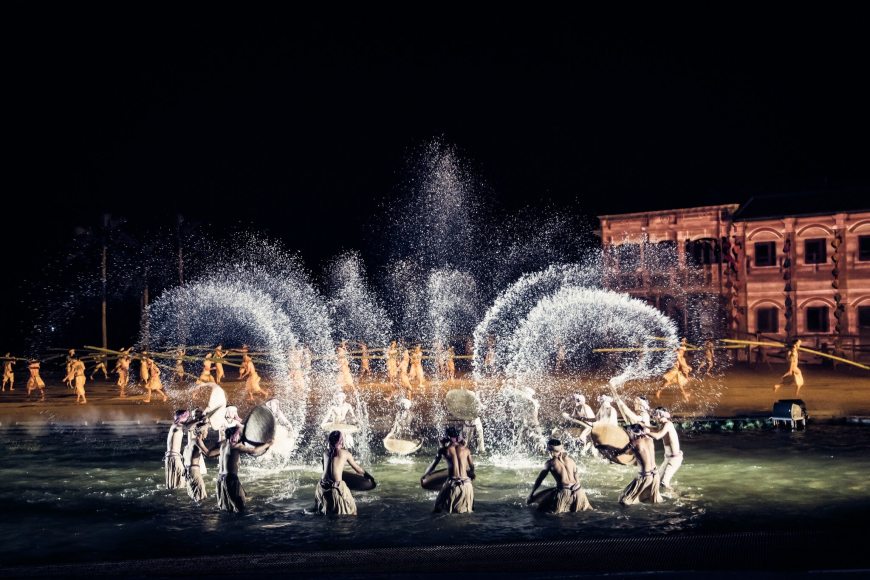 Source: Hoian Memories Land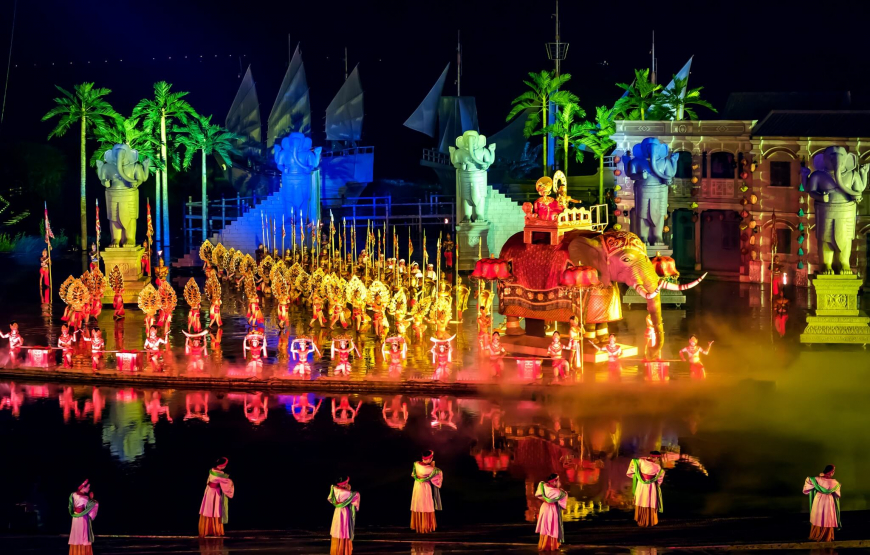 Source: Hoian Memories Land