Vietnam has been making waves on the travel radar and truly is the destination to head for good scuba diving.
Besides scrumptious food, beautiful vistas, Vietnam is endowed with incredible biodiversity and picturesque landscapes. Local people welcome visitors with warmth and friendliness. Hidden gems and must-visit dive sites are going to be unveiled in this post.
---
Since Vietnam boasts thousands of kilometres of coastline, the country offers a diverse range of dive sites. From vibrant coral reefs teeming with marine life to dramatic rock formations and submerged forests, the underwater scenery is mesmerising. The underwater world is home to an incredible variety of marine species, namely tropical fish, majestic sea turtles, dugongs, seahorses, it is a great experience to scuba dive in and will surely leave you in awe.
With high quality and modern infrastructure, numerous resorts cater along coastal cities of Vietnam and provide a wide range of diving service. From beginners to seasoned pros, you can embark on guided dives. With pleasant temperatures and good visibility, the marine wonders appear breathtakingly in front of divers' eyes.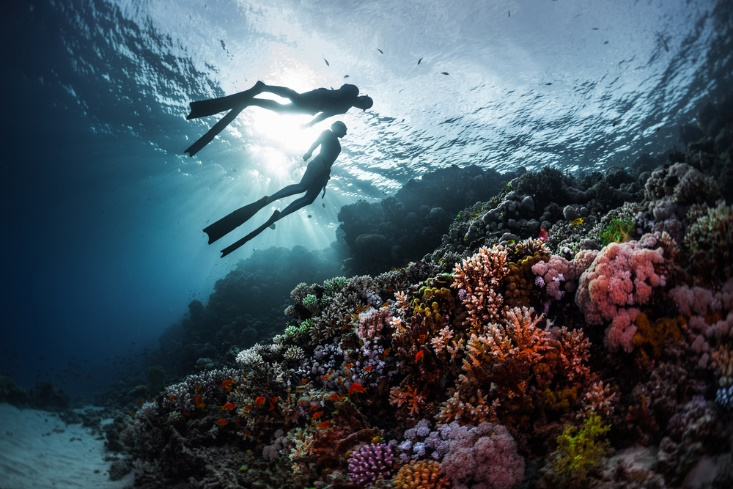 Nha Trang
Located on the South-Central Coast of Vietnam, the best time to experience this scuba diving hotspot is from February to October. The weather during this time is fairly warm and the sea is calm. Nha Trang is famous for its colourful coral reefs, clownfish, angelfish and butterflyfish. Scuba diving in Nha Trang will be an amazing experience to encounter schools of barracudas, trevallies, and snapped swimming by, even hawksbill turtles. Mun Island, Hon Mun Marine Protected Area or Whale Island… are scuba diving places to head to.
While in Hon Mun Marine Protected Area, don't miss the chance to take a boat tour and explore the surrounding islands, or go snorkelling.
For whales lovers, Whale Island during the months of April and July will be the perfect time to spot some whales swimming by. Other activities to enjoy: snorkelling, kayaking, fishing, playing volleyball,...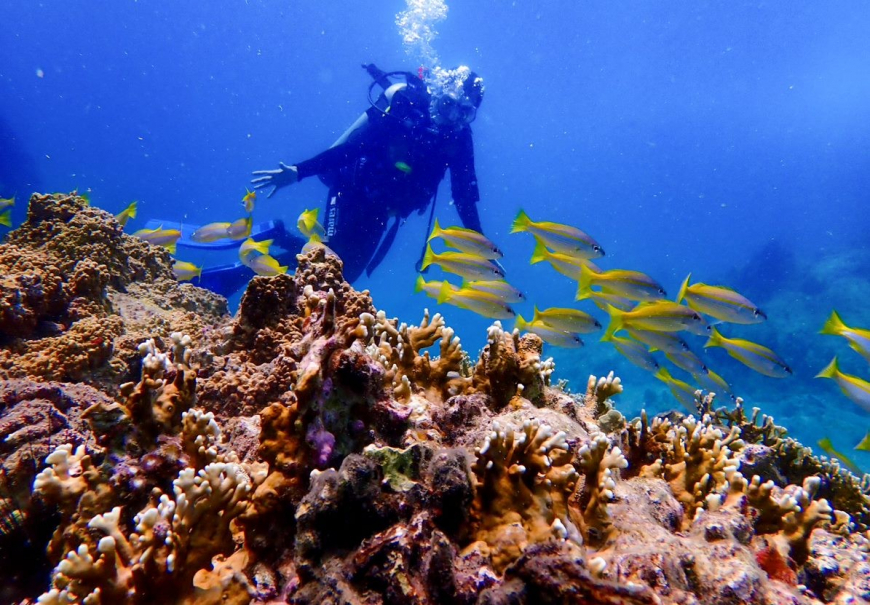 Phu Quoc
The southwestern coast island of Vietnam is described as a paradise on earth that beckons scuba diving enthusiasts from all corners of the globe. Best time for diving is from November to May when the sea is calm and the visibility is at its best. Some of the best dive sites in Phu Quoc include Turtle Island, Finger Island, An Thoi Archipelago. Butterflyfish, parrotfish, angelfish, seahorses, lionfish and even rays can be spotted in this blue sea.
Phu Quoc is beyond scuba diving with a handsome of activities to enjoy, such as exploring pristine beaches, hiking Phu Quoc National Park, taking boat trips to the nearby An Thoi Archipelago, digging in a seafood feast and visiting the lively night markets.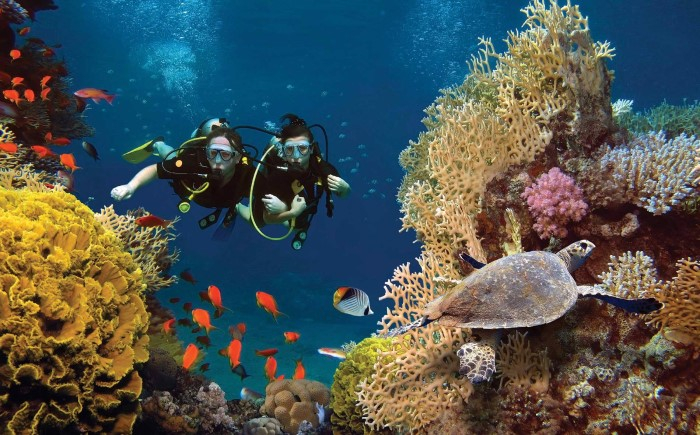 Con Dao
The pristine marine wonders lie on the southern coast of Vietnam. Home to the hawksbill turtles, reef sharks and schools of barracudas. During March to September, visitors can marvel at vibrant coral gardens that dot underwater off Bay Canh Island, Hon Tai Island and Con Son Bay. Nature lovers can explore beaches nearby or hike through the lush forests of Con Dao National Park, or take a boat tour to explore the surrounding islands.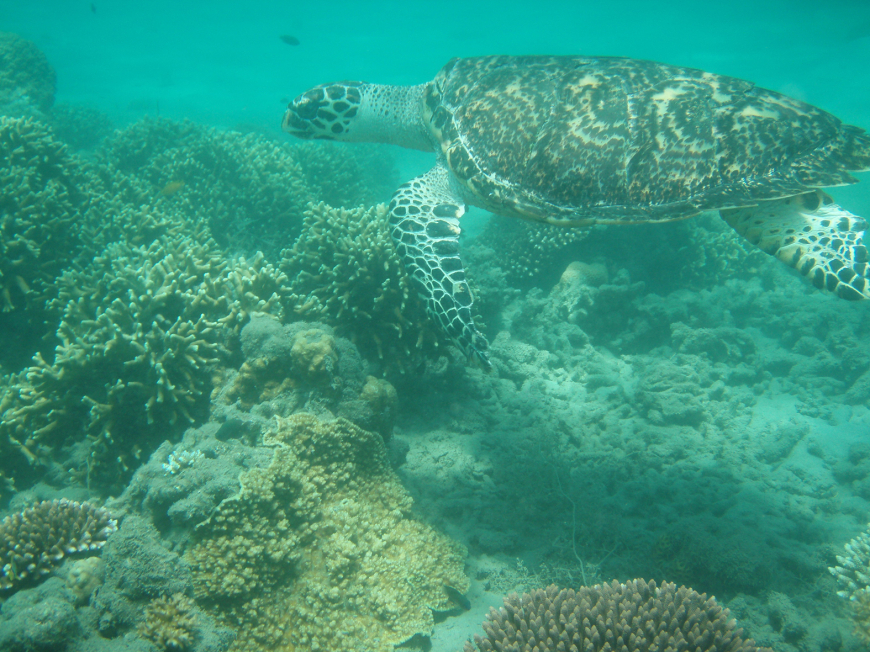 Cham Islands
A UNESCO Biosphere Reserve off the coast of Hoi An (Central Vietnam). Visit the place from April to September for the most ideal conditions for diving. There are plenty of other activities to enjoy on the Cham Islands, including taking a stroll along the pristine beaches, visiting the local fishing villages to learn the culture and enjoy delicious seafood, hiking through the lush forests to discover hidden viewpoints. Hon Dai, Bai Bac and Hon Tai are some of the best dive sites around the Cham Islands.