Surrounded by vegetable farms, rice paddies, rivers and beaches, Hoi An remains one of Vietnam's most alluring destinations. Receptionist Chau Le divides her time between her desk at at Hub Hoi An and exploring Hoi An's many natural charms and peaceful alleyways. Here are her top tips for your Hoi An getaway.
---
When is the best month or time to visit Hội An?
I would say April because it's when the weather starts to get a little bit warmer and sunny during the day, but still cool during the night. The ocean becomes crystal clear, perfect for a beach day. April is also special as it's one of the harvest months in Hội An, when you can cycle past golden paddy fields with the beautiful smell of rice spreading in the air.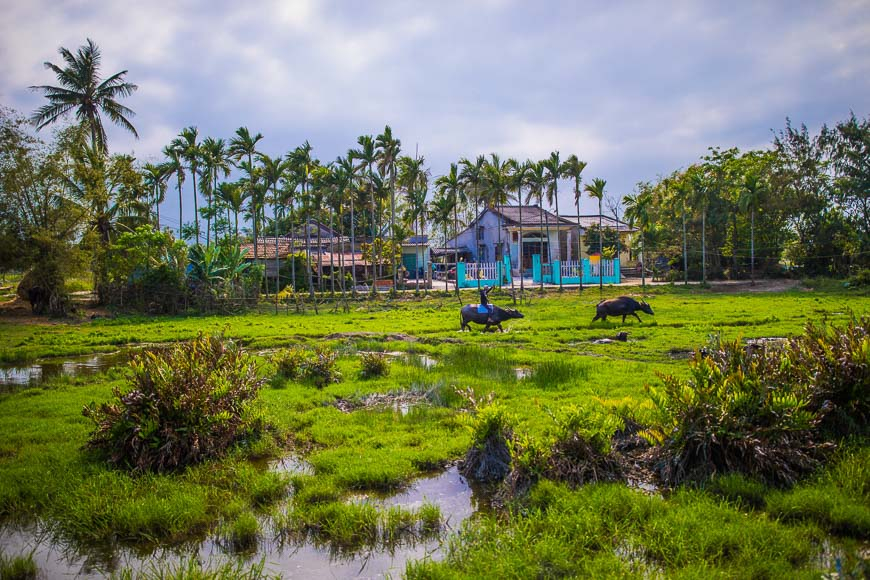 Is there a festival or special event that travellers should not miss?
Mid-Autumn Festival of Tết Trung Thu is magical in Hoi An. In the Old Town, electric lights are switched off, lanterns are lit up, mooncakes are sold and lion dances are performed. It's a traditional Vietnamese Mid-Autumn celebration that children and grown-ups love.
What are the people like here?
Hoi An locals are the most welcoming and friendly I've met in Vietnam. Many people are busy with their businesses for tourists, but also lots of them live very relaxing and simple lives.
What makes Hoi An different from other places in Vietnam?
Hoi An has a beautiful balance between the busy UNESCO Heritage Site in the Ancient Town and the quietness of a typical Vietnamese countryside village. Also, wide sand beaches and delicious food are just within cycling distance.
---
---
How would you describe Hội An in three words?
Charming: Wake up early, walk through all the quiet streets of the Old Town, sit down for a coffee or a cup of tea and don't forget to look for Hoi An's iconic blooming paper flowers.
Peaceful: Take a bike ride to An My or Cam Kim Village, or wander through the hidden alleyways and you will know what I am talking about.
Artistic: Write that novel you've always had in you!
Hoi An has a lot of coffee shops. Which one is your favourite?
I love The Espresso Station — it's a perfect balance between a local and trendy Vietnamese coffee shop. I don't drink coffee, but they offer unique non-coffee drinks such as pinky beetroot latte and blue butterfly pea latte. It's hidden in a small alleyway just on the fringe of the old town so it might be a bit challenging to find, but you will enjoy its beautiful quietness.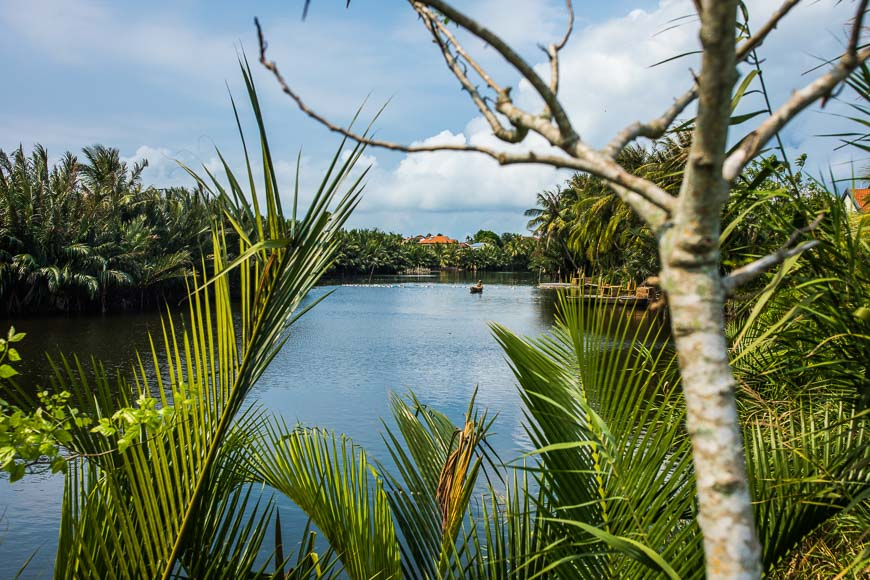 What is a lesser-known dish that you wish more people knew about?
Hến xào xúc bánh tráng (baby basket clams with rice crackers.) If you haven't heard of it yet, it's the combination of freshly stir-fried baby clams and the crispiness from grilled rice crackers, topped with peanuts and homemade fried shallot. Great for an afternoon or evening snack.
What advice would you give for travellers coming here?
Enjoy the Ancient Town but don't forget to explore Hoi An's countryside!
---
Continue your journey through #MyVietnam with insightful local interviews, videos and travel tips here.