What's it like to grow up in one of the most magical and historic parts of Vietnam? Lan is a part-time blogger and private tour guide living in Vietnam's former capital city of Huế. Daily she takes visitors around the city's sights -- known and hidden -- and spends her own free time photographing Huế's peaceful countryside. Here's her take on how to have an authentic holiday in Hue.
---
Where should travellers go to see the best views of Huế?
Huế itself is a photogenic city so everywhere you go, you'll have a chance to indulge in its beauty. For a view with historical sites, I would recommend you to visit the Huế Citadel and the imperial tombs of Nguyễn Dynasty. For a view of our legendary Hương River and mountains, Vọng Cảnh Hill Top is among the best spots.
What are your favourite 'secret' spots in this town?
My favorite non-touristy spots are Huyền Không Sơn Thượng Pagoda, Khe Ngang Lake, Thánh Duyên Pagoda by Cầu Hai Lagoon and some verdant gardens in the Phú Mộng neighborhood.
Is there a festival or special event that travellers should not miss?
The Hue Festival is a splendid feast of culture, music, arts and handicrafts of Việt Nam with a focus on Huế, and features performances from other countries. It's going to take place between August 28 to September 2 in 2020.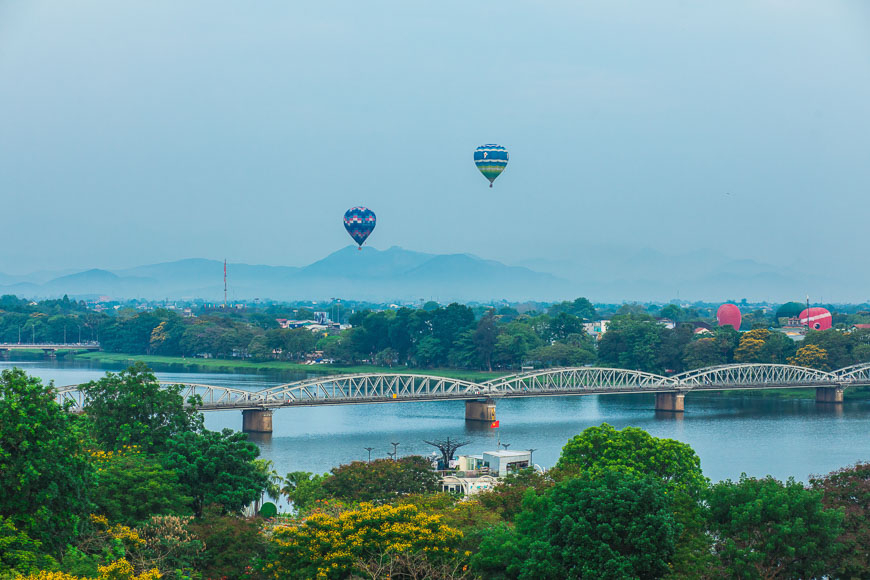 What are the people like in Huế?
Like most Vietnamese, Huế people are friendly and helpful, and they are also quiet, profound and nostalgic. They appreciate and preserve the beauty of the past.
Huế people love and worship their ancestors as their Gods, and temples or family shrines are holy places for them. Travellers should be aware of how they dress when visiting such places. Ask your guides or hotel staff for etiquette advice before you go.
What makes Huế different from other places in Vietnam?
Huế has a surprisingly high density of historical sites so it's a great place for those who love history and appreciate heritage. The citadel and imperial tombs are a must for history lovers or historians.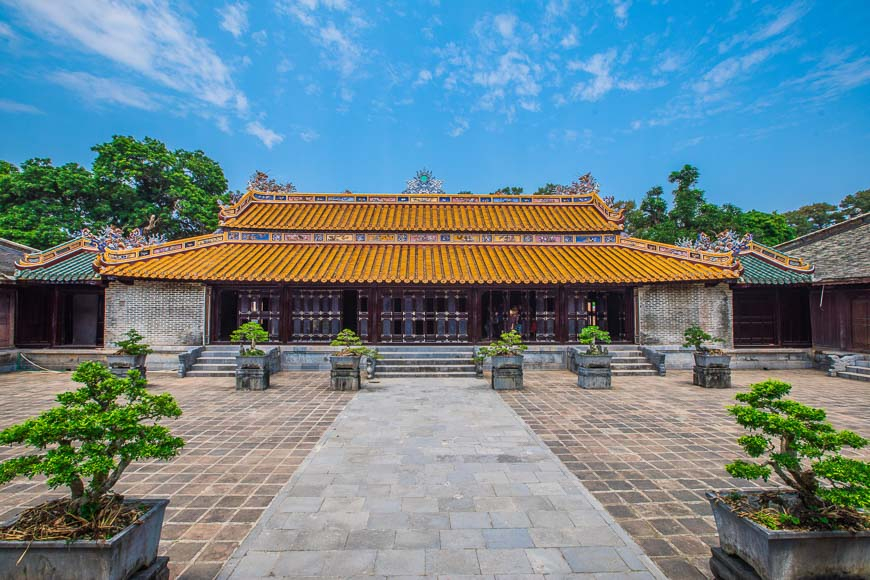 If you had to describe Huế in three adjectives, what would they be and why?
Serene: It's hard to find such a quiet and peaceful city like Huế in the fast-paced development of rising Vietnam.
Green: There are no other cities in Vietnam where both authorities and locals love trees and flowers this much.
Nostalgic: This is a place where nón lá and áo dài are still the symbol of beauty. Here I wear nón lá every day when I go shopping in the nearby market of Kim Long.
---
---
Where is your favourite Huế coffee shop and what do you like about it?
Chiều, opposite the Hoà Bình Gate, one of the four entrances to the Royal City. It's a small two-story wooden house with rustic wooden furniture which brings a feeling of nostalgia when you step on its threshold. The owners are also interesting people.
What is a lesser-known Huế dish that you wish more people knew about?
Bánh ướt Kim Long is a kind of fresh spring rolls made of charcoal-grilled pork and basil leaves wrapped in fresh rice paper. Its charm lies not only in the rolls themselves but also in its sauce, which I have never successfully replicated. It's a beautiful and healthy dish for summer.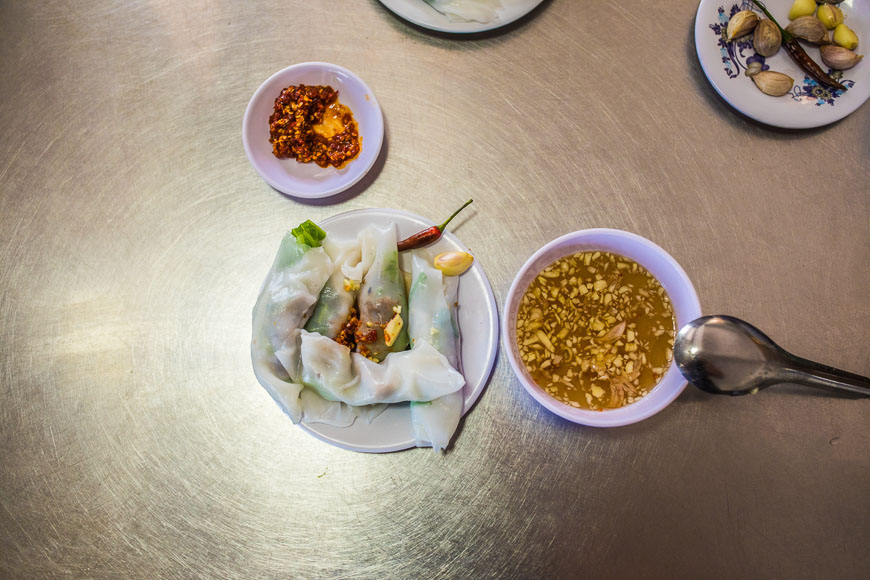 What advice would you give for travellers coming here?
Take your time to discover the city. Don't try to rush through Huế or stop by as if you are a tourist. Live every single minute here to see and feel its charm. At the very least, wake up early one morning to go jogging along Hương River and inside the Citadel to feel the pulse of the city.
---
Continue your journey through #MyVietnam with insightful local interviews, videos and travel tips here.