One glance at the Pu Luong Nature Reserve and you'll see why the ethnic Thai people made this enchanting valley their home long ago. The slow pace in Pu Luong is a striking contrast to life in the capital just a few hours away. Endless mountains, fertile valleys and pristine jungle are just a few good reasons to visit. Here are seven ways to make the most of your time in this beautiful destination.
---
Take a swim in Thác Hiêu Waterfall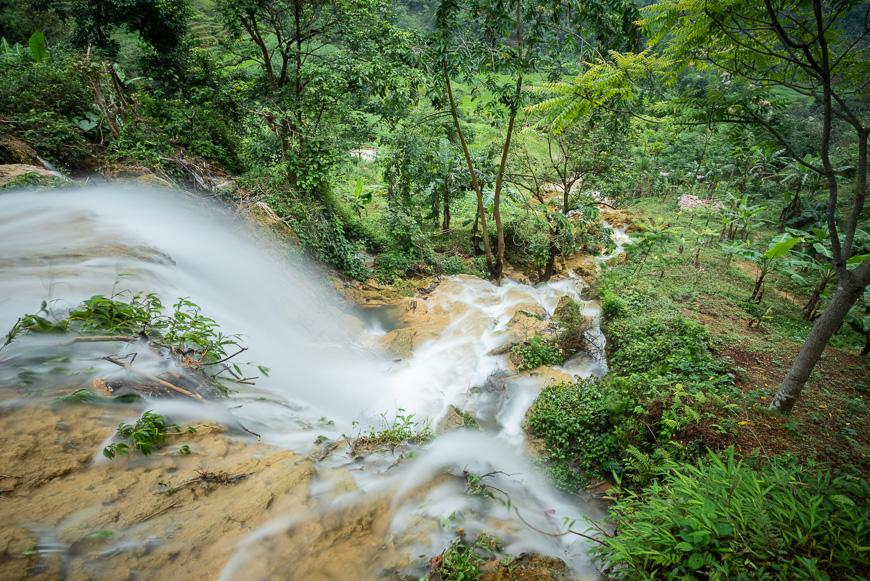 From the top of Hieu village, it's only a short hike through the rice fields before you're presented with a series of dreamy waterfalls cascading down the hillside. Climb down and follow along to where the two streams meet and the pools become larger. This is the perfect spot to cool down with a quick dip, relax in nature, and explore different sections of the falls.
TIP: Your best bet for finding Hieu Waterfall is to hire a local guide who can lead you to the top swimming spots.
---
Pay a visit to an ethnic Thai Village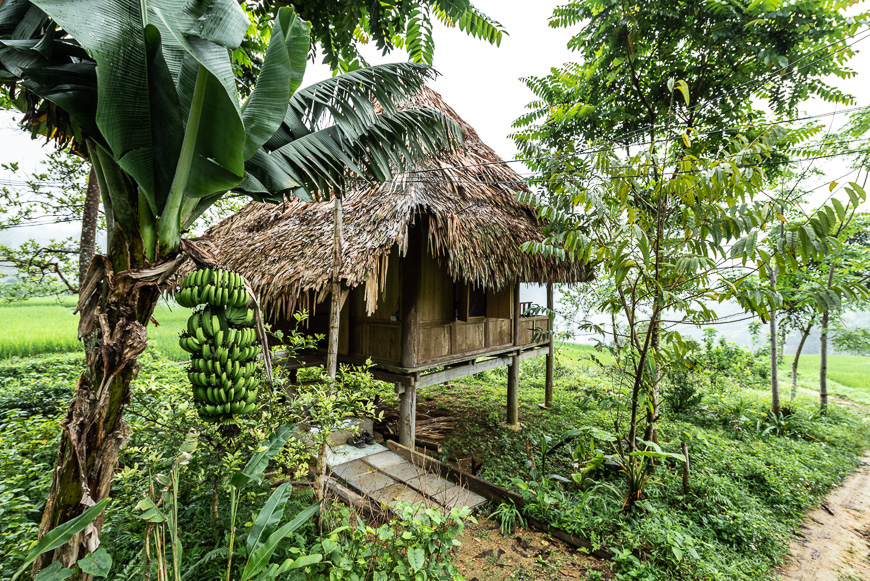 Pu Luong is dotted with quaint hamlets and villages throughout the park, each with its own unique history. Most of the communities in the reserve are Thai people, an ethnic group with two local branches, White Thai and Black Thai. The Thai people are highly skilled at wet rice cultivation and their homes are built in a raised stilt style. Staying at one of these homestays is a fantastic way to experience local customs and see what life is like for this Vietnamese minority.
---
Immerse yourself in nature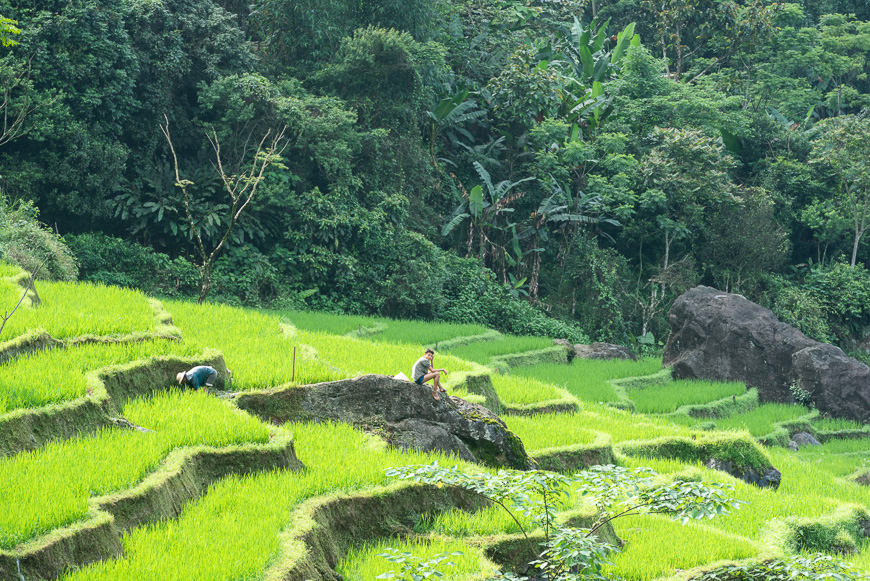 Pu Luong's mountains are covered with tropical rainforest, while the valley is a series of cultivated rice terraces. Take a walk along the valley floor or in the foothills to get up close with the area's flora and fauna. Listen to the waterwheels and forest sounds, wave at farmers and grazing water buffalo, and snap pictures of the greenery and wildlife. Simply being in Pu Luong Nature Reserve is a breath of fresh air.
---
Join a craft workshop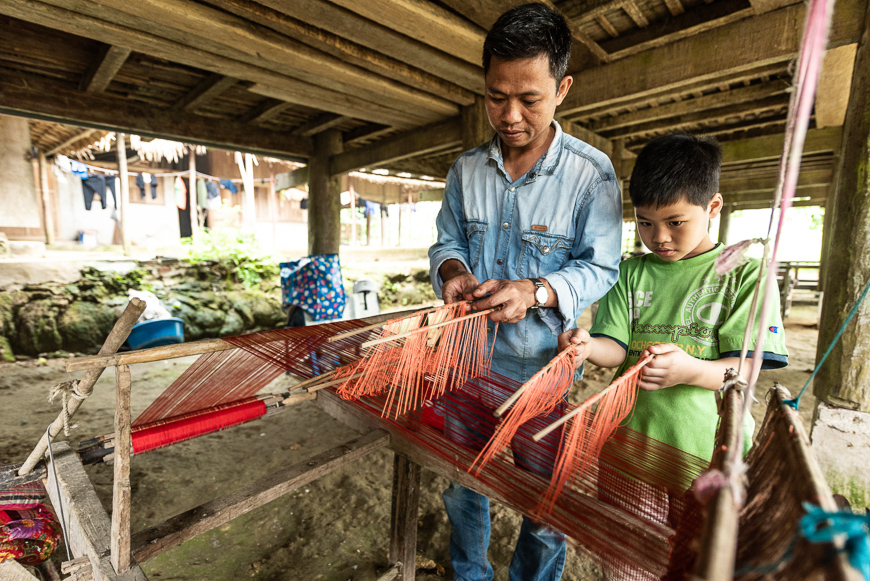 Long-established ways of living have been passed down for generations in Pu Luong. The Thai people have kept the habits of their ancestors as an important part of their culture and community. Weaving, embroidery, basket making and bamboo furniture are all key skills for the Thai people. Take the opportunity to learn about any these traditions with a craft workshop during your stay. You'll not only learn something new but also support local enterprise and help preserve these timeless traditions.
TIP: Your hotel or homestay can help you find available workshops and classes nearby.
---
Dine on farm-to-table home cooking

There's nothing more delightful than food made from ingredients grown right in the area. Pu Luong is home to an amazing array of vegetables such as baby pumpkin leaf, green beans and bamboo shoots. With so many freshly harvested options, you're likely to find a few new favourites on the table. For a real Pu Luong lunch or dinner, try the locally raised pork and grilled mountain snails dipped in fish sauce.
---
Trek to the top of Mt. Pu Luong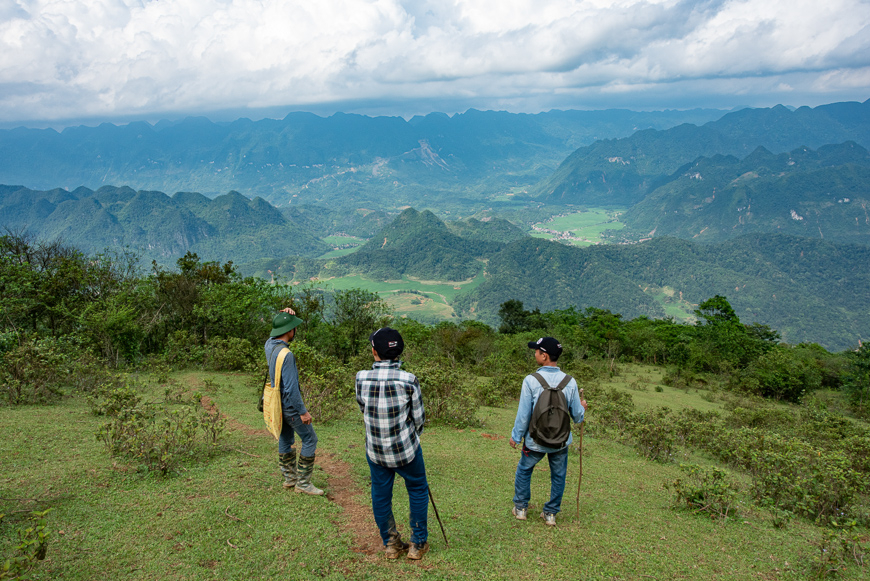 Trekking is the best way to soak up the natural splendour of Pu Luong. Access to maps and marked trails are limited throughout the park, so hiring a local guide will save you time and help you plot the perfect route. You may like to hike to the summit of Mt. Pu Luong, or do a multi-day trek through the entire reserve. Either way, you're in a for an exhilarating experience.
---
Enjoy an authentic homestay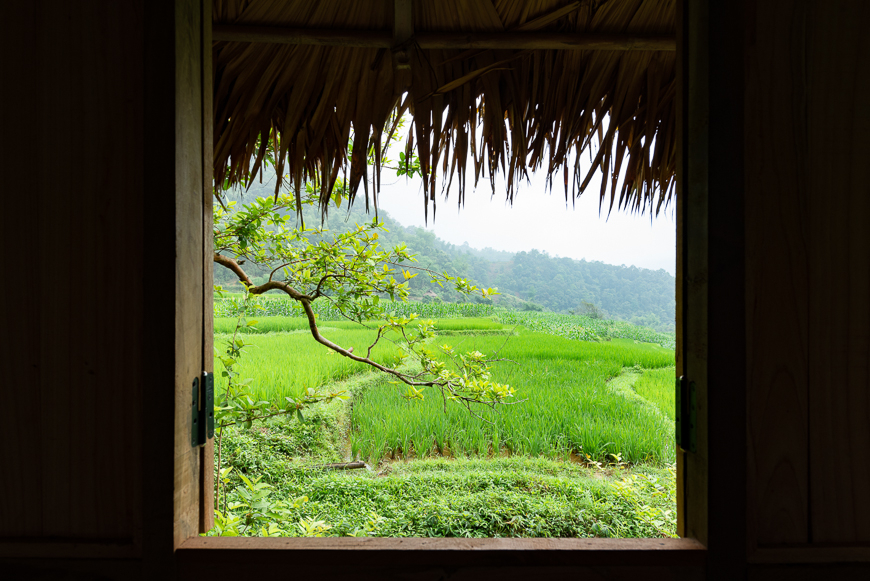 Homestays make up the majority of accommodation options in Pu Luong. The good news is, each one is secluded and tranquil and you can take your pick from mountainside huts to stilted homes in the rice terraces. While there are also a handful of retreats, lodges and even treehouses on offer, homestays will give you a memorable experience deep in the serenity of the reserve.
TIP: Even rural Vietnam can get full up at times, so plan and book ahead whenever you can.
---
Transport to Pu Luong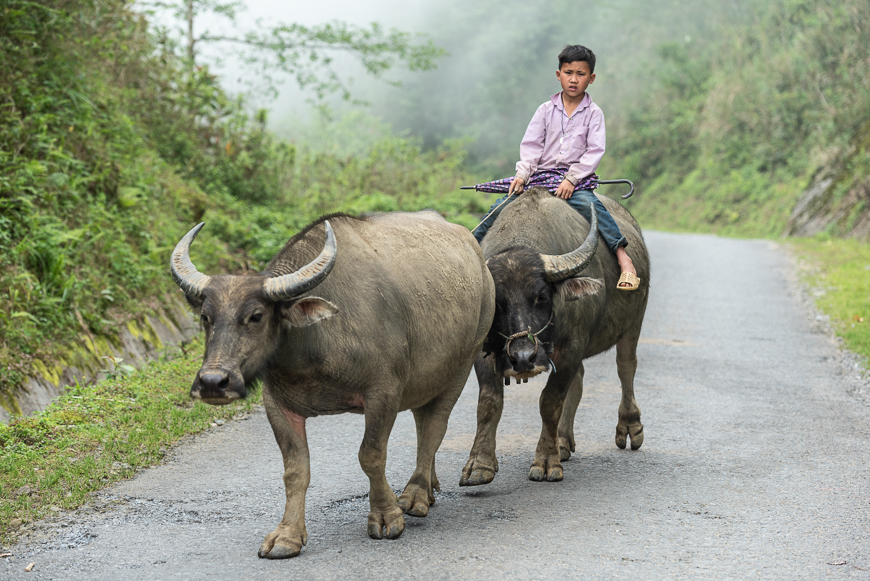 Pu Luong is about 150 kilometres from Hanoi, and takes approximately four and half hours to reach by car. Travellers can also hire private shuttles from Hanoi, with a stop in Mai Chau along the way. There is no direct public buses from Hanoi but there are buses to Mai Chau from My Dinh bus station, where you can take a taxi for the remaining 90-minute drive to Pu Luong.