Before Phu Quoc became the suave, well-groomed ecotourism destination it is today, it was a quiet island of no more than 45,000 people. In just a few decades the island has grown to accommodate nearly 180,000 residents and thriving tourism industry - and yet more than 50% of Phu Quoc Island and its surrounding marine zone is still abundant with natural beauty.
The incredible ecological success is due to the UNESCO Kien Giang Biosphere Reserve, which directly protects land, water, and natural resources while providing support of the sustainable development of the surrounding region. The biosphere also functions as a cultural protector, integrating traditional knowledge into ecosystem management, and seeking local input into development decisions.
The UNESCO reserve was established in 2006 and since then it has become one of the best places in Vietnam to experience nature in its truest forms. The biosphere protects a system of 105 islands (Phu Quoc is the largest), which have remained a critical habitat for hundreds of plant and animal species, including endangered species. The surrounding ocean has been so well protected that fishing remains a primary industry without causing damage to the balance of the local ecosystem. The marine life and resources in this area, especially squid, cuttlefish, and anchovies, are considered some of the best in the entire southwest region of Vietnam, and are critical to local livelihood.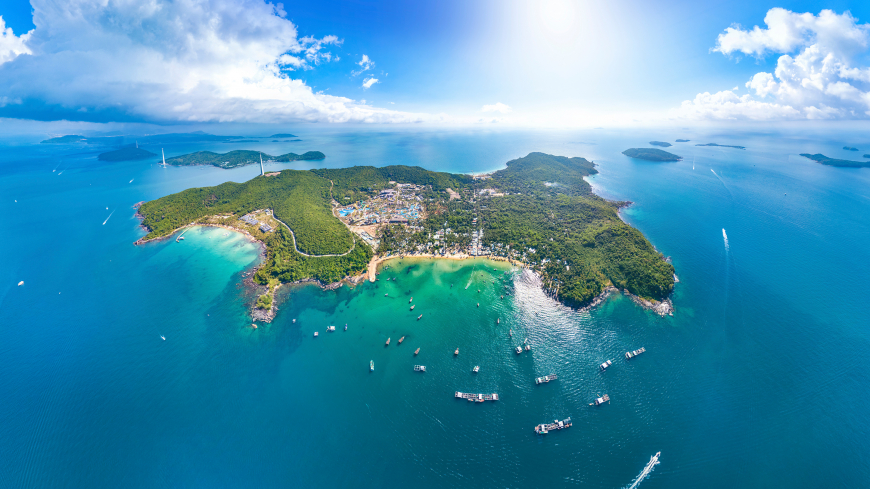 The UNESCO biosphere reserve is Phu Quoc Island's most precious treasure and should be explored both on land and by sea.
---
On Land - Phu Quoc National Park
More than half of the northern part of Phu Quoc Island is devoted to Phu Quoc National Park, the terrestrial zone of the UNESCO biosphere reserve. A hike through the dense evergreen forest takes travelers through a web of intricately-layered ecosystems and climate zones cascading down the mountain range. Primeval forest merges with secondary and indigo forests; lowlands flood into wetlands; mangrove trees and seagrass protect coastal mudflats and waterways; rare orchid species grow alongside medicinal plants.
Bird-watchers will be busy with more than 200 different native bird species, while photographers with keen eyes should keep a lookout for rare wildlife such as macaques, loris, and langurs. Visitors unconcerned with genus or species will nevertheless enjoy being immersed in the birdsong cacophony of uninhibited nature.
Trek to the top of Mount Chua ("God Mountain", also known as "the roof of Phu Quoc") to see the forest extend to a watery blue horizon in an infinity of green hues. If Mount Chua is closed for construction, Mount Heaven is the second highest peak and a worthy alternative, with a name that suits the views. The half-day hike is rewarding from beginning to end, as swimmable streams and charging waterfalls irrigate the forest landscape in the rainy reason.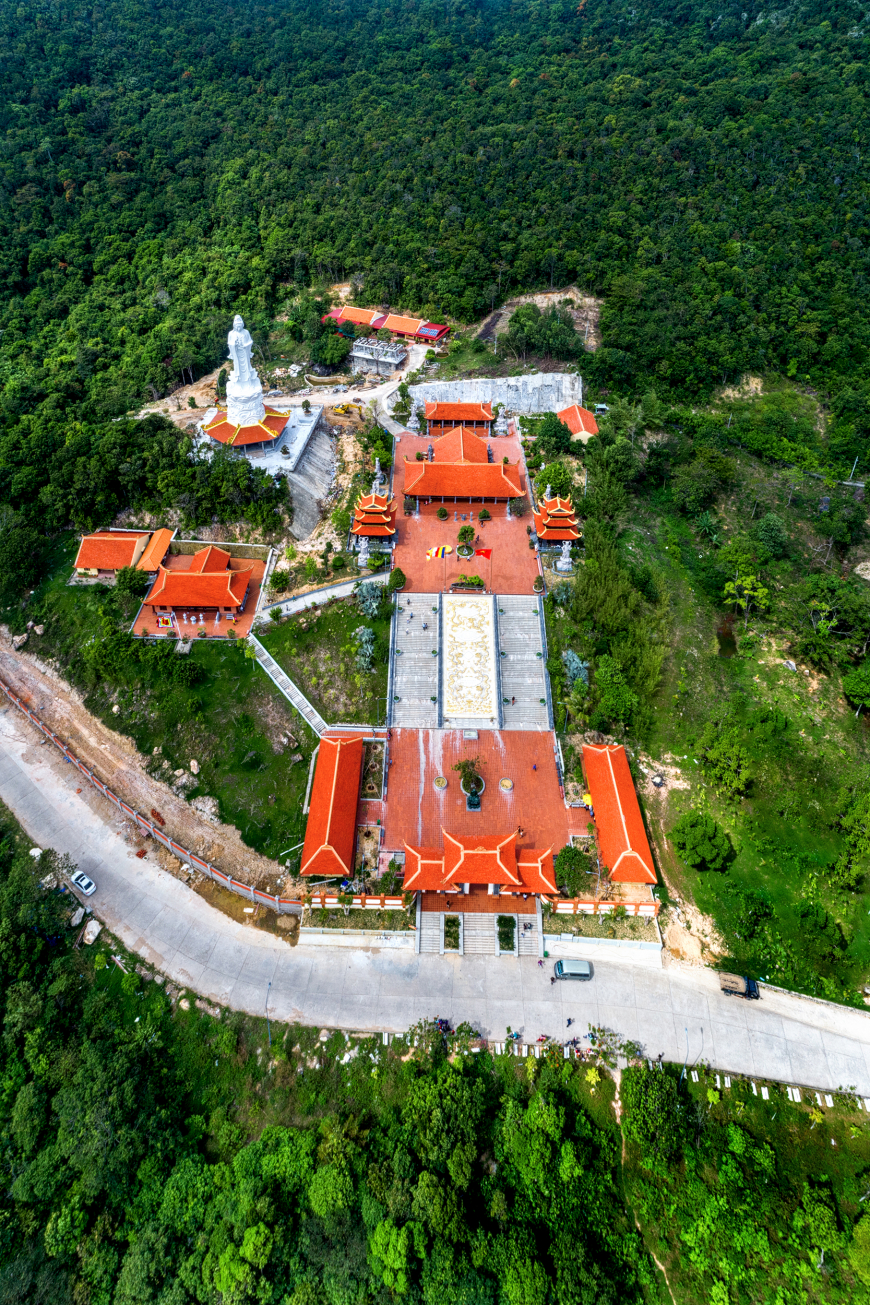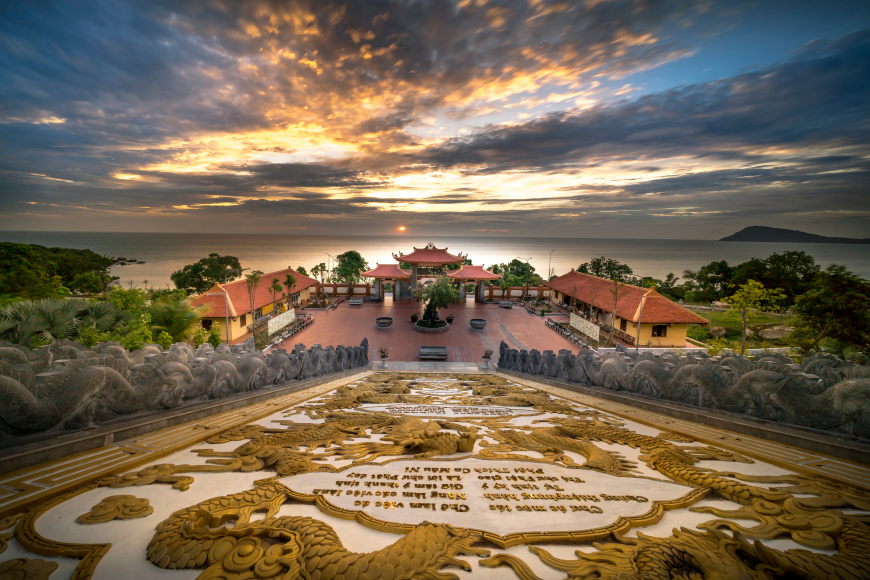 Island hopping the An Thoi Archipelage is one of the most popular ways to explore Phu Quoc's natural world. A tour boat will take you between uninhabited islands, where nature grows bold, wild, and untrampled.
---
By Sea - Phu Quoc Marine Reserve
The cerulean waters surrounding Phu Quoc and its dozens of island neighbors are home to their own diverse ecosystems. A complete 41% of the area around these islands comprises a system of hundreds of species of hard and soft coral and the fish that occupy them. The seaweeds and seagrass beds that flourish here provide essential habitat for critically endangered animals like hawksbill and green turtles, as well as the dugong, a marine species on the brink of extinction that can only be found in one other place in Vietnam.
Water sports and activities are the best way to get intimate with nature in Phu Quoc. Snorkeling opportunities are abundant and tropical fish - unthreatened by humans here in their protected habitat - are both colorful and plentiful. Get PADI certified to take the experience to the next level, exploring the biosphere to its depths on a scuba dive.
Beaches mark the border of the two regions. Each island of the biosphere has its own unique beaches, shaped by different tides, ecosystems, and geological histories. Phu Quoc Island - the largest of them all and a beach destination at its heart - has some of the longest and prettiest stretches, including popular Sao Beach, which is bracketed to the north and south by jungle. To combine wildlife observation with swimming and sunbathing, head to "Starfish Beach" near Rach Vem Village, where starfish cluster on rocks under the clear water. On lucky nights, it's possible to see bioluminescent plankton illuminating the transparent water, yet another artful contribution to the biosphere.