When planning a visit to Vietnam, many wonders: North, Central or South? While the South boasts the cosmopolitan Ho Chi Minh City and lush Mekong Delta, and Central Vietnam has many cultural and coastal charms, the North has a magic all of its own. With its fascinating history, epic scenery and seasonal variations, you could take months to explore it all. Here are the top attractions you won't want to miss…
---
Appreciate the history of Hanoi
The country's capital has so much to offer, it was named 'Asia's Leading City Break Destination' for 2022 by the World Travel Awards.
Start your trip here to get a feel for the country's culture and history. Begin by seeing some of the main attractions, including the Temple of Literature, the President Ho Chi Minh Mausoleum, and the Imperial Citadel of Thang Long.
Source: VNAT
Then stroll the Old Quarter, with its ancient shopping streets, French colonial architecture, souvenirs and street food. Regional dishes include bun cha (rice vermicelli noodles with barbequed pork) − which former US President Barack Obama and the late chef Anthony Bourdain famously ate together on the travel show Parts Unknown. Walk around one of Hanoi's 20 lakes to see how locals enjoy downtime. There's a long history of traditional arts in and around Hanoi, so check out the nearby craft villages if that piques your interest.

Marvel at the ethereal beauty of Ninh Binh
If a fantasy movie were made in Vietnam, it would most certainly be shot in Ninh Binh, a stunning destination about two hours from Hanoi. Stay in Tam Coc (meaning 'three caves'), which forms part of the Trang An Scenic Complex UNESCO World Heritage Site.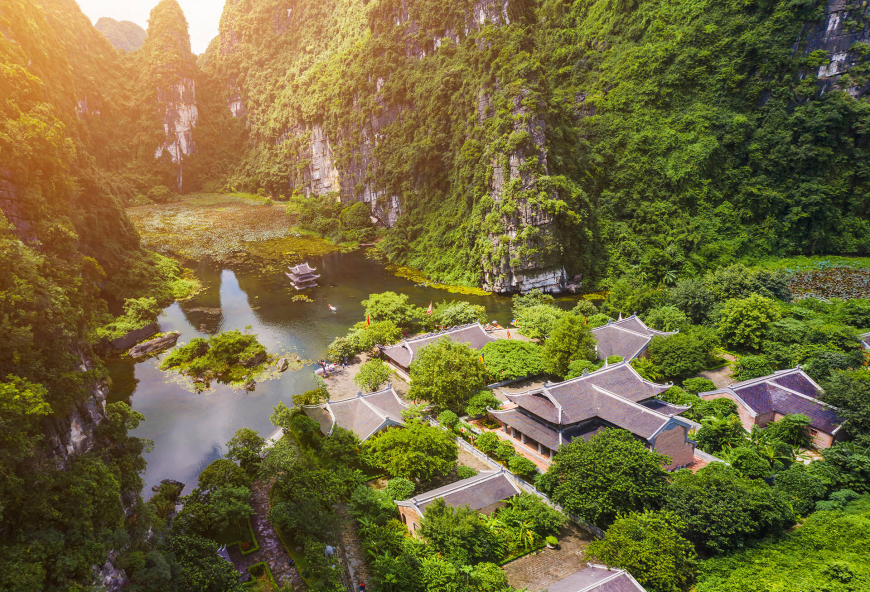 What's special about this region? With the spectacular limestone karsts that create such dramatic scenery. In between these are rice fields, water-lily ponds and meandering waterways that create pretty scenes, you'll feel humbled.
While some visit for a day trip from Hanoi, it's best to enjoy this countryside slowly. Rent a bicycle or scooter, and be sure to take a boat trip, trek to lookout points, explore caves and visit pagodas. The top lookout point is the Lying Dragon peak atop Mua Cave Mountain. There are hundreds of uneven steps to climb, so avoid going in the heat of the day.
You can take a boat tour with a few routes from Tam Coc or Trang An. A unique aspect of these boat tours is that the drivers frequently use their feet, not their hands, to the oar, and they make it look (and feel) effortless. Besides caves, the main stop-off point is the Bich Dong Pagoda for gorgeous photographs. Nature lovers should visit Ninh Binh's Cuc Phuong National Park, the country's largest reserve.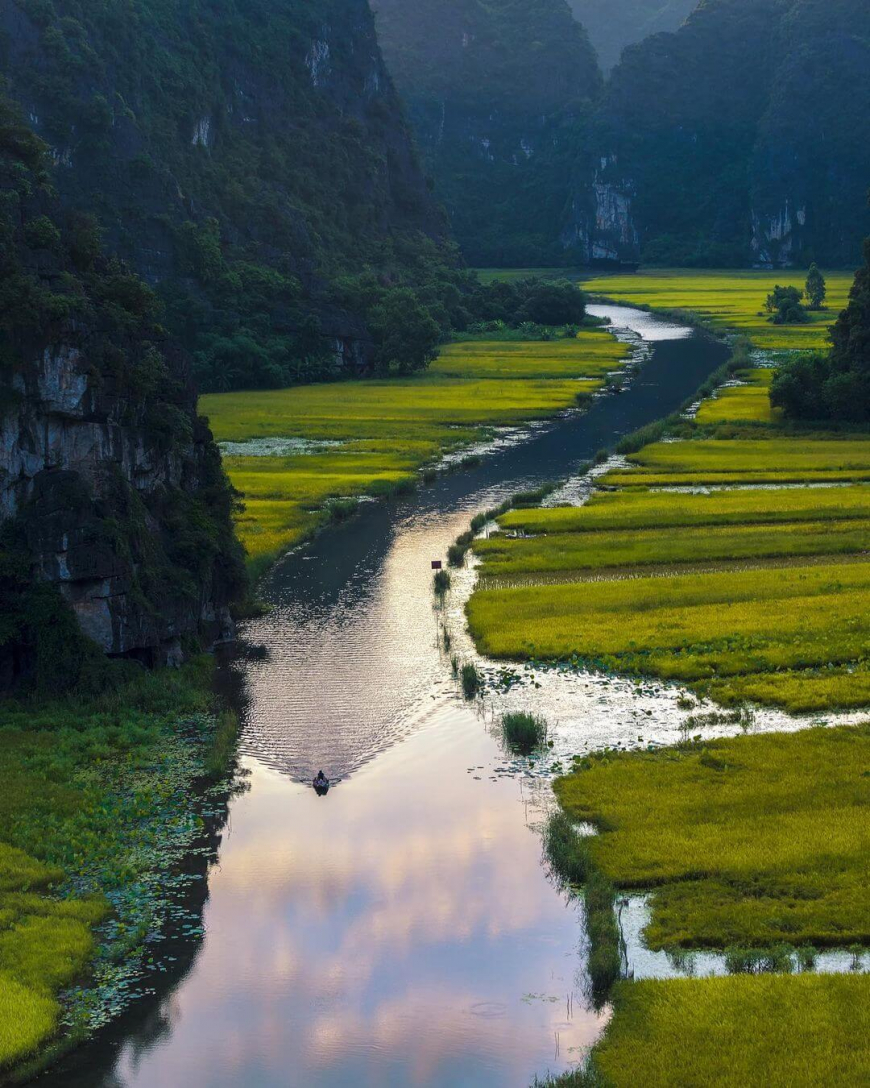 Source: Instagram - phtrung0611
Admire the epic scenery of the rice fields
Perhaps nothing is more synonymous with Vietnam than its beautiful rice fields, which reflect gorgeous shades of green when the rice is growing and turn a stunning yellow hue nearer harvest.
To see terraces of such fields on majestic mountain terrain, head to SaPa, the 'town of clouds' in the remote northwest. These fields are maintained by fascinating and friendly ethnic minorities living in tiny hill tribe villages, who welcome visitors into their charmingly rustic homestays. This is an authentic travel memory you'll never forget.
Another way to savour the splendour of rice-field scenes is by paragliding over them. Every September, there's a paragliding festival at Mu Cang Chai, about 300km from Hanoi – a bucket-list experience of note.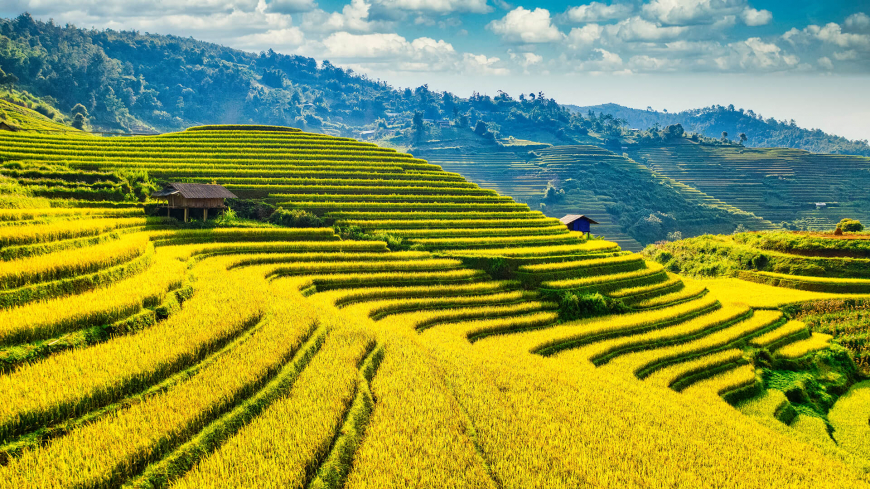 Cruise Halong Bay
The emerald waters of Halong Bay (the 'bay of descending dragons') attract tourists for good reasons. Within them are over 1,000 islands and islets, surrounded by dramatic limestone hills that formed millions of years ago.
This UNESCO World Heritage site full of forests, caves and bays is easily explored via the plethora of cruise tours on offer - whether you're on a backpacker's budget or ready to splurge on this bucket-list experience. Stay on board for a night or two to truly make the most of the setting, whether by snorkelling, visiting caves or floating fishing villages, or kayaking to teeny-tiny beaches for a swim. For an aerial view that will take your break away, book a ride on a seaplane that will show you the extent of Halong's network of forest-covered peaks and shimmering bays.
On land, Halong City is worth a short stop. Swim at one of the beaches, try out local seafood, or take a ride on the cable car or Ferris wheel of the Sun World Ha Long Complex.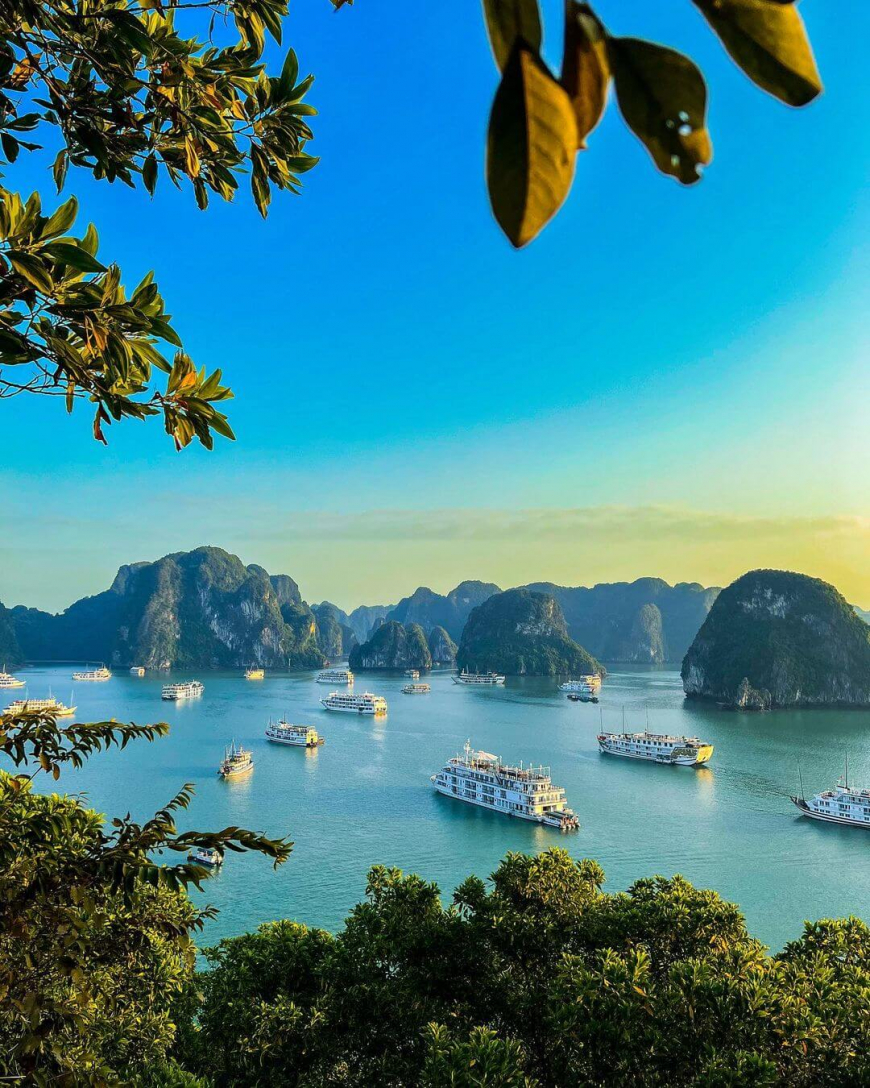 Source: Instagram - theordinarybatman
Explore Cat Ba Island
Cat Ba Island, Halong's largest island set within Lan Ha Bay, is popular with locals and foreigners alike. It includes beaches, resorts, adventure activities, and a large national park.
Active types can do many things here, from rock climbing and hiking to kayaking and spelunking. Trung Trang Cave, located in Trung Trang Valley, represents more than 150 large and small caves in Cat Ba National Park, is home to many altars and bats. Hikers can enjoy the trails within the UNESCO biosphere reserve that is the Cat Ba National Park. It includes dense forests, mangroves and wetlands, and the Ngu Lam Peak viewpoint.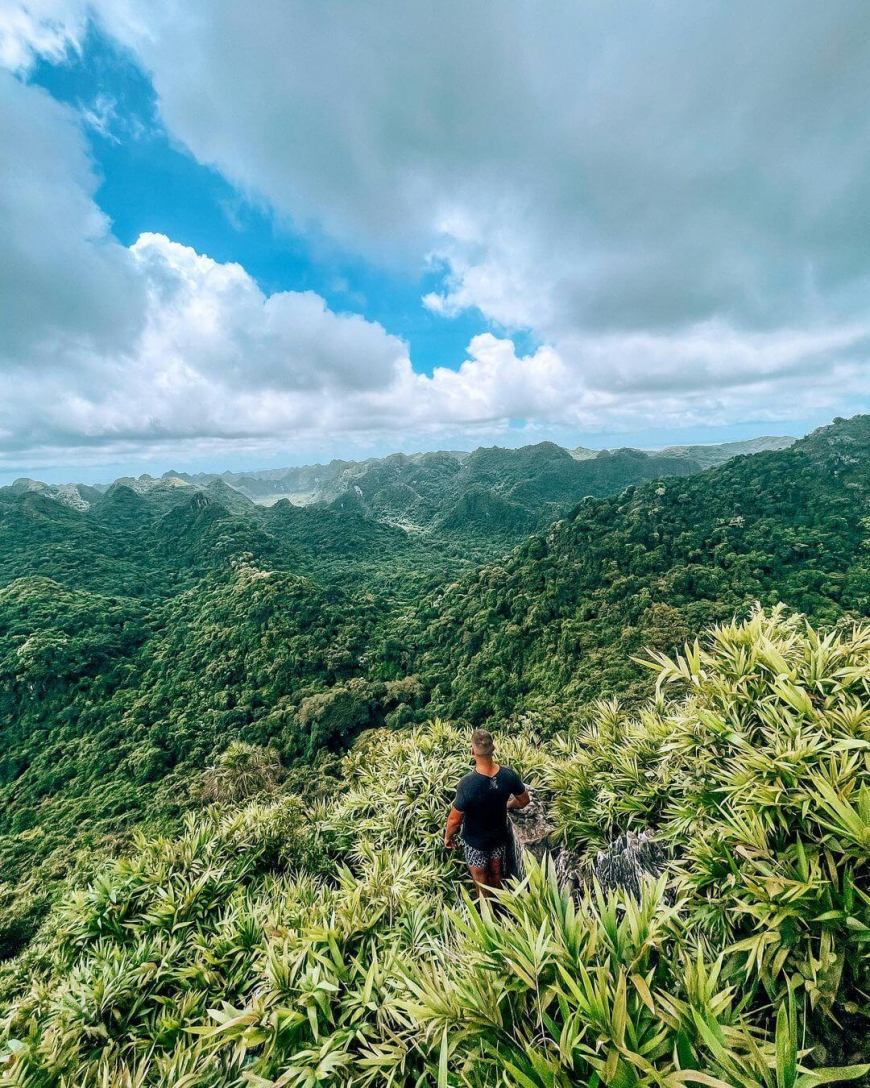 Source: Instagram - marco__travels
For a more leisurely stay, head to one of the island's three main beaches and then try one of the popular floating seafood restaurants along the promenade. As with Halong Bay, there are also various boat tours. Some of these take you through Cai Beo, one of the famous oldest fishing village in Vietnam.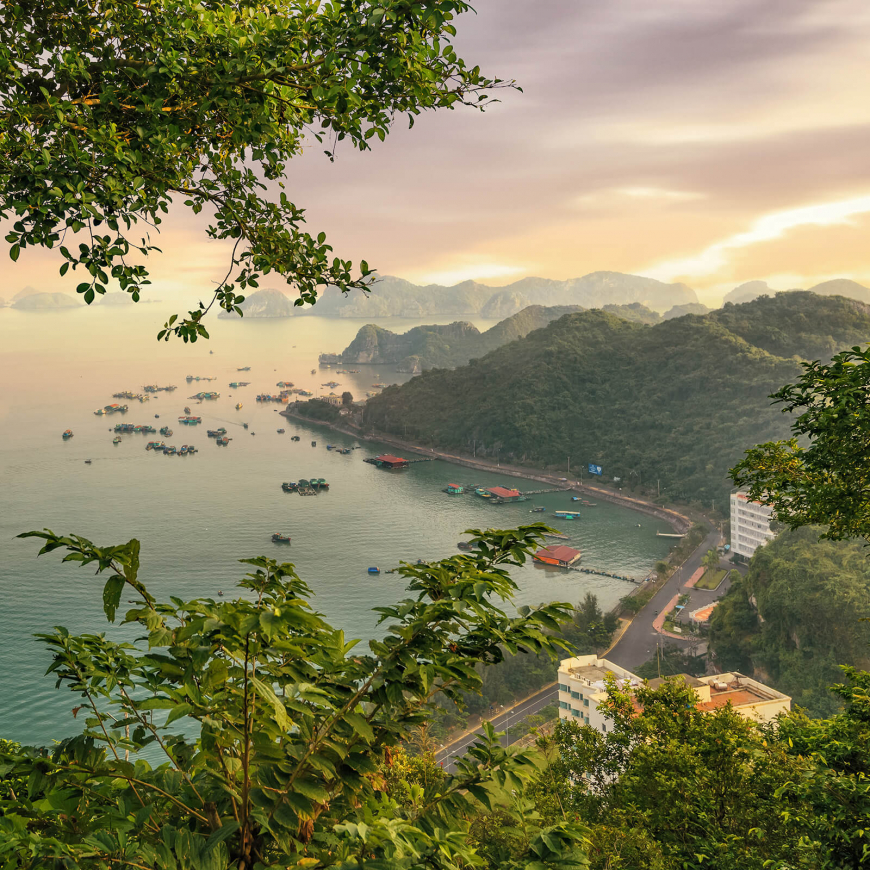 Do the Ha Giang Loop
To truly experience the rugged beauty of rural Vietnam, many say that riding the Ha Giang loop is the ultimate experience. With its winding roads and mountainous terrain, it's best done on a three-to-five-day motorcycle trip. Not a confident driver? Experienced drivers will take you on the back of their vehicle.
What people most appreciate are the awe-inspiring vistas from viewpoints and refreshment stop-offs along the route, usually between Ha Giang City and Du Gia. Highlights include the Twin Hills, Lung Khuy Cave, Lung Tam Village, Ma Pi Leng Pass, and Tu San Canyon. For a market experience like no other, there's the Sunday Meo Vac market. This is a proper village market, bustling with villagers and livestock.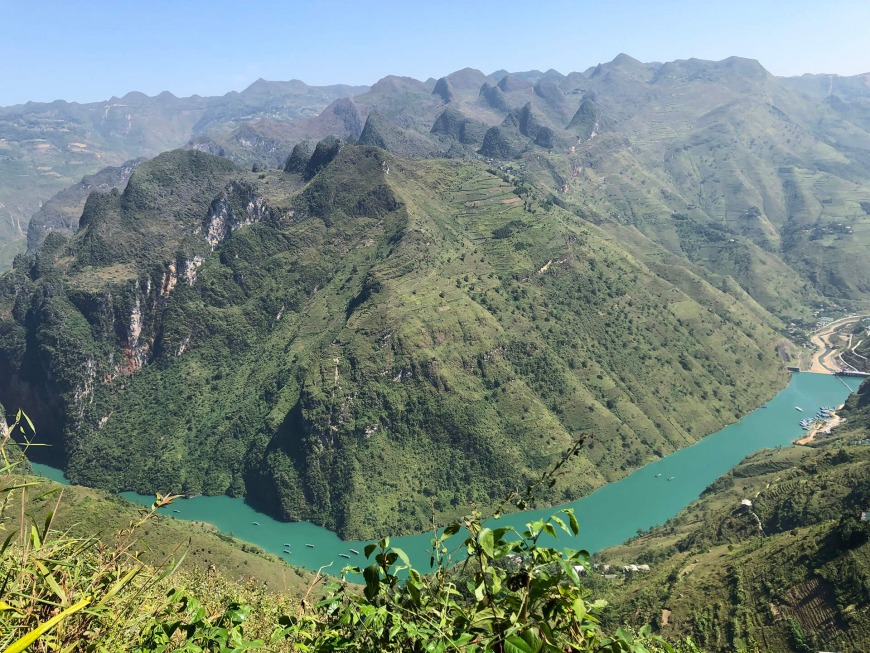 Source: VNAT