On the southeast coast of Vietnam lies a province boasting diverse landscapes, archaeological riches, and a host of experiences for travelers of all types to enjoy. Adventurers, spiritual tourists, foodies, and families will all find something to love about the land. Insiders in the know visit Binh Thuan province for sun, sea, sand, spiritual sites and one seriously good fish sauce. Considering a visit? Here are some top things to do.
Go sightseeing at the picturesque Ke Ga Cape (Mui Ke Ga)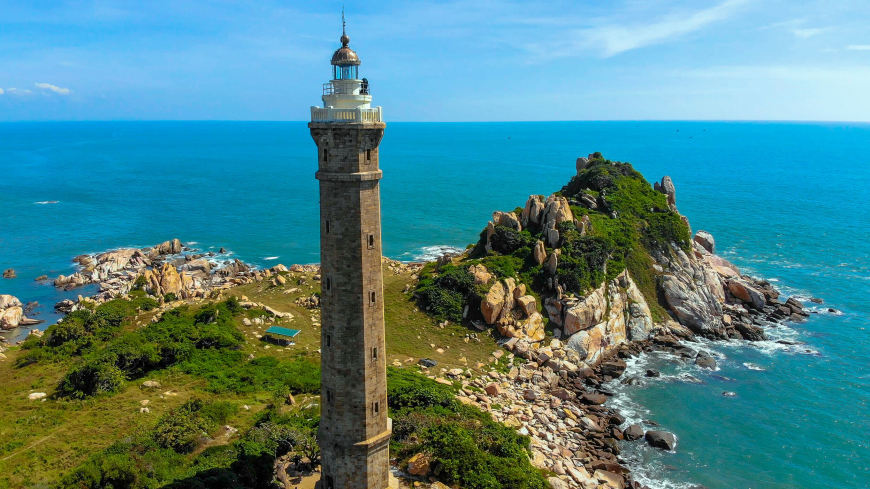 Source: Internet
Longing for epic natural beauty to soothe away stress? Head to Ke Ga Cape, an outcrop of land about 500m off the mainland. At low tide, it's connected via a sandbank. People come here to experience a wild, rugged coastline that's untarnished by tourism.
The main attraction? The stunning 19th-century lighthouse is apparently the oldest in Vietnam. Built during the French colonial period, its proud octagonal shape is a photographer's dream. Go inside and climb the stairs for sweeping sea views as far as the eye can see.
Your curiosity will also be piqued by the massive rocks along the beach. Scramble up one of these monolithic slabs, piled in intriguing arrangements, to savour a peaceful sunset.
Try sailing and surfing in Mui Ne
This adventure-tourist hot-spot is Binh Thuan province's main attraction. Its combination of waves, wind and dunes offers plenty for people to do.
First up, there's the 'flying sand hill', so named because its shape changes with the wind overnight. Instagrammers love this location for getting desert-like shots that are unusual for Vietnam. Kids and adults should try sand-boarding the slopes. Squeals of joy are guaranteed. Sunrise and sunset 4x4 dune-bashing tours are also available.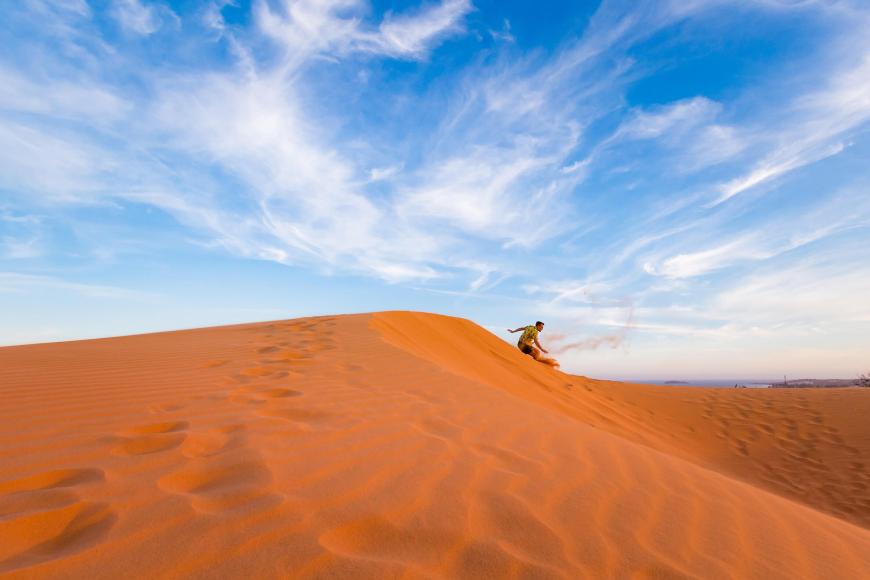 Source: Internet
For water-sports, you're spoilt for choice at Mui Ne. Experienced surfers can rent a board to catch a wave. Or sign up for lessons at one of the surf schools. During the northeast monsoon season (November−April), wind conditions are right for kite-surfing. Physically fit, strong swimmers are encouraged to book lessons for this thrilling, challenging sport.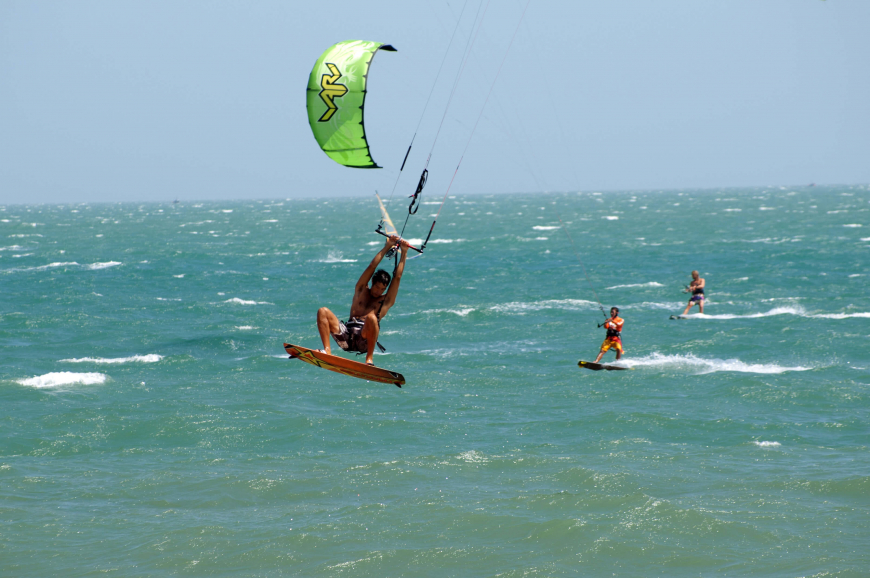 Source: Internet
Other popular activities include stand-up paddle-boarding (SUP) or kayaking. Foodies may want to take a sunrise kayak tour to the nearby fishing village. Watch fishermen return with their daily catch to see what life has been like for locals for years.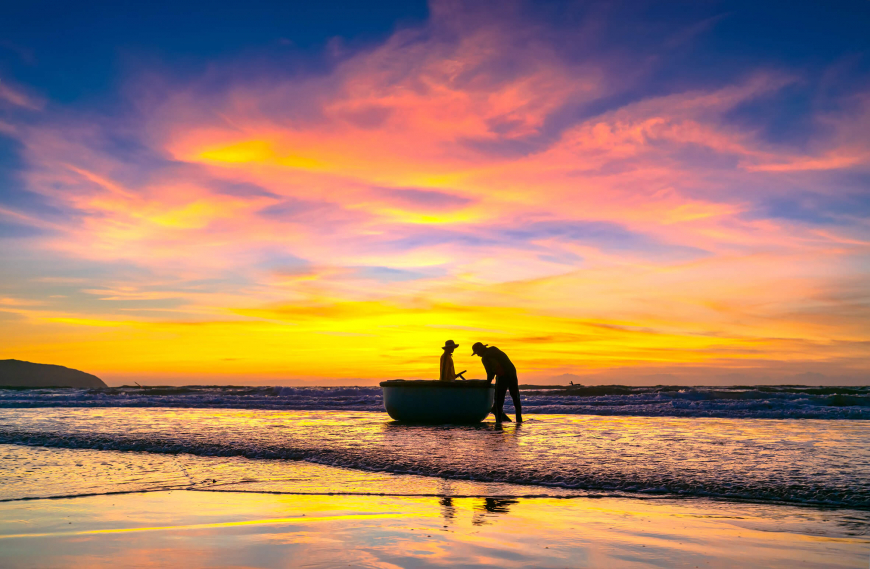 Source: Internet
Take in the beauty of some sacred sites
Binh Thuan province has long been a land of cultural diversity. Its two main holy sites, the Poshanu Tower Complex and the Ong Phan Thiet Pagoda, attest to this. Both are must-visits for history buffs and spiritual travelers.
The Poshanu Tower complex, 7km from Phan Thiet on Ong Hoang Hill, comprises remains from the ancient Champa Kingdom. Built around the 8th and 9th century, these Hindu temples were made to worship Shiva and honour the Panshanu Princess. Today, there are folk performances and crafts demonstrations for tourists. And Cham people still gather here to pray. The best time to go is during the annual Kate Festival. It happens in the 7th month of the Cham calendar (September – October).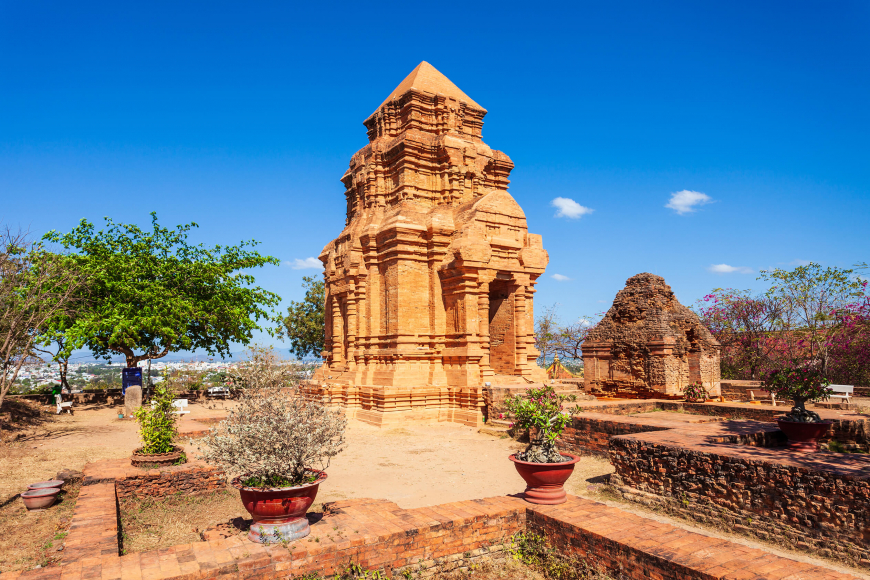 Source: Internet
Binh Thuan is also home to a large and visually arresting Chinese-style temple. Ong Phan Thiet Pagoda, built around 1770, is made up of rows of houses connected to form a unique shape.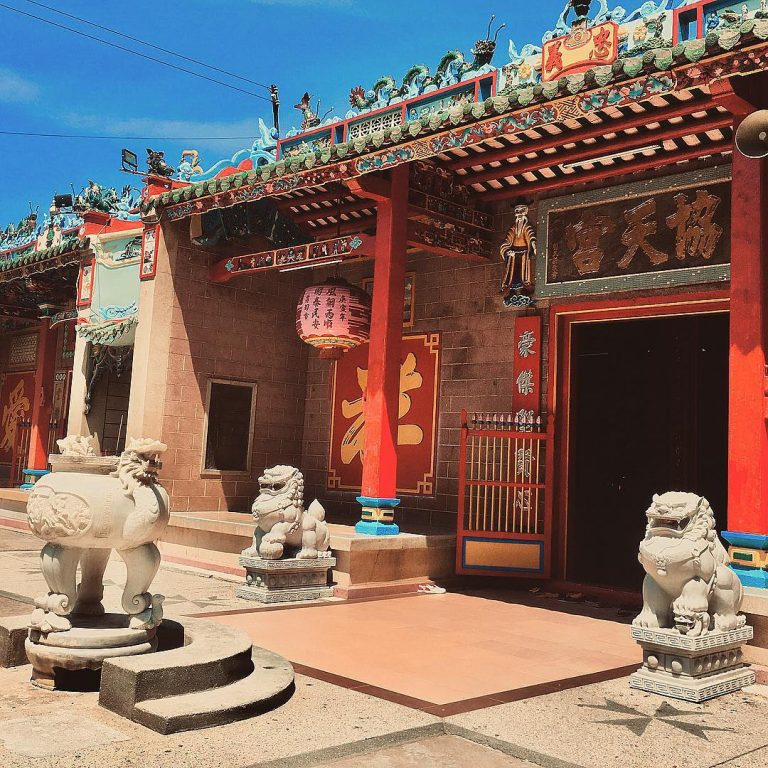 Source: Internet
Be prepared to be awe-struck by the beauty of the pagoda's visual elements. Its columns, carvings, murals and ancient bells were all ornately decorated with intricate designs. Seriously, this feast for the eyes will stir your soul. If you can, time your visit to coincide with one of the two festivals that occur here. The Nghinh Ong Tam Thanh De Quan Festival celebrates the Lunar New Year. Then, every two years on even-numbered years, there's a Lion and Dragon Festival.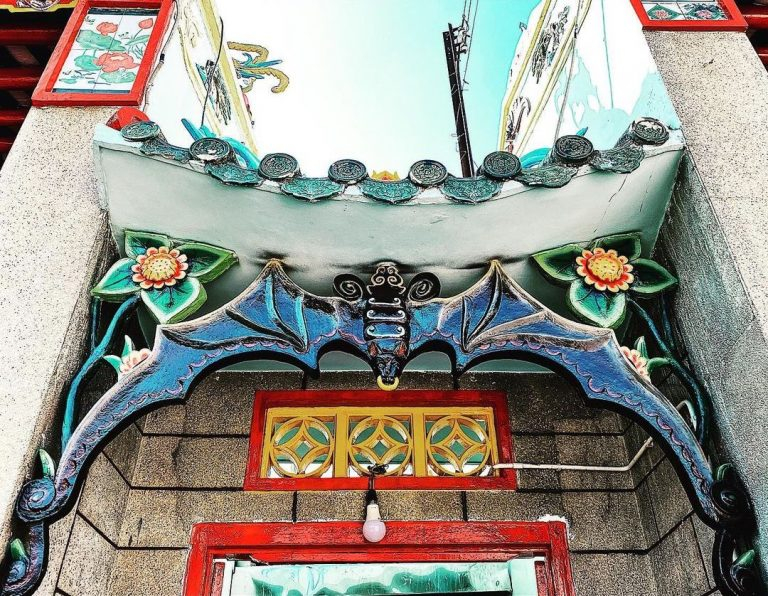 Source: Internet
When visiting, tourists should honour the sanctity of these holy spaces. Dress modestly and be mindful when taking photographs.
Discover the craft behind the famous Phan Thiet fish sauce
With its 192km of coastline, it's no surprise that Binh Thuan province relies on the riches of the sea. In particular, this is where one of the country's most famous condiments − Phan Thiet fish sauce – has been produced for over 200 years. Thanks to its distinctive flavour, it's now a household name in Vietnam and beyond. About 25 million litres of the product are produced here annually.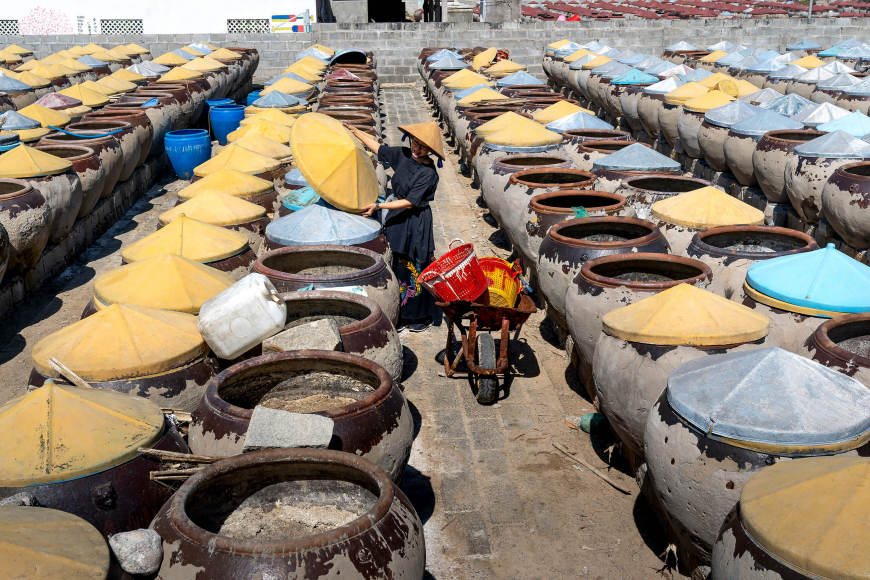 Source: Internet
Over the years, the recipe and process have been handed down the generations. You can visit the "tent houses" where it's made, in villages in Thanh Hai, Phu Hai, Duc Thang, and Ham Tien. The fish sauce can take as many as 12 months to make. The incubation process is an intricate one, involving anchovies with charcoal and pepper stripes, mulberry water, lots of mineral salt − and patience aplenty! Foodies would be amiss to miss a stop at a fish sauce-making village.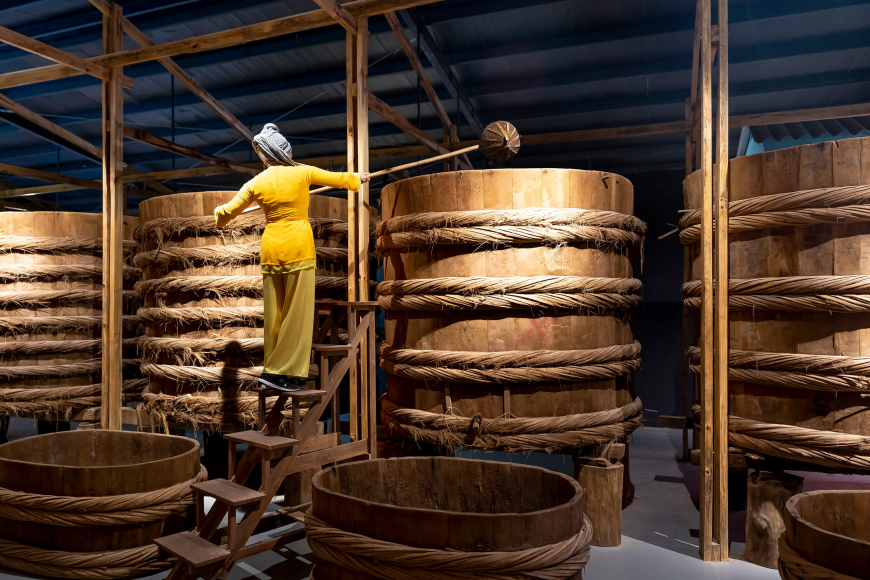 Source: Internet
Be entertained at the Novaworld Complex
Looking to play some golf or have bucket-loads of fun with the family at a top-notch amusement park? You can do this – and much more – at the newly opened NovaWorld Phan Thiet. The entertainment and tourism complex includes high-end hotels and villas to stay in, shops to browse, as well as a golf complex designed by Australian golf legend Greg Norman. There's also a waterpark, sports complex, petting zoo and beach club. What more could you need to keep the whole family happy?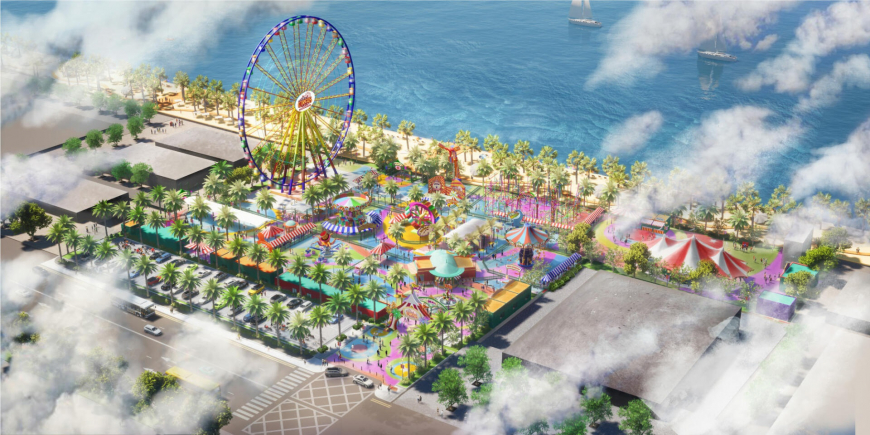 Source: Internet