Vietnam's architecture is anything but ordinary. Thousand-year-old temples squat next to sterling skyscrapers. Modern apartments nest atop creamy French villas. The old and new, local and foreign mingle in an eclectic mix. This distinct blend is what creates unforgettable urban spaces and rewarding exploration in Vietnam. Whether you're already an architecture lover or just a casual admirer, this chronological primer will walk you through the best of Vietnam's must-see architecture.
---
Cham Towers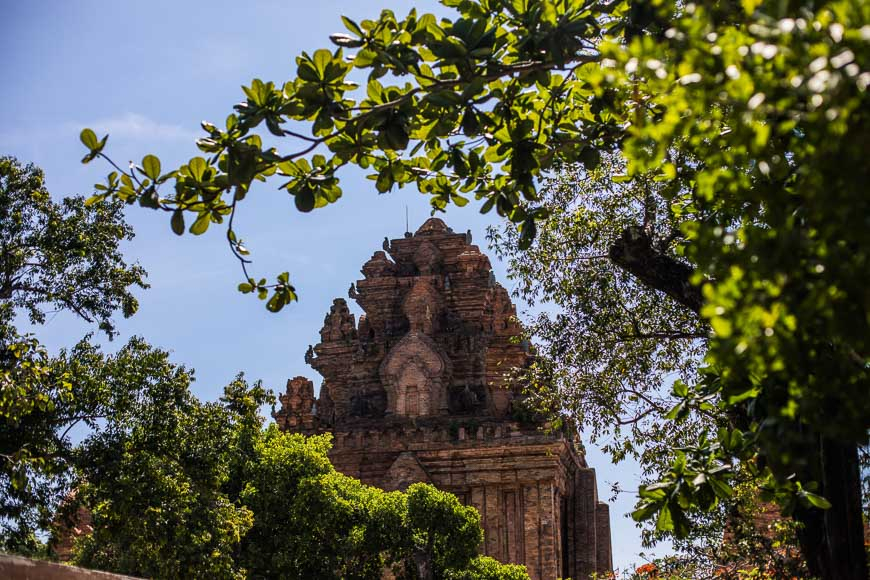 The Cham were a great seafaring people originally from India, who settled in parts of Central and Southern Vietnam from the 7th to the 19th century. Cham stone ruins can still be found in Vietnam today, thanks to their incredible masonry and durability. You can find Cham architecture at Mỹ Sơn Sanctuary near Da Nang -- one of the largest ancient cities in Southeast Asia. The Po Nagar Cham Towers in Nha Trang is another excellent example from this fascinating period of Vietnamese history.
Cham architecture is resilient and beautiful, with elaborate carvings inspired by Hinduism. Though they were driven south into the Mekong Delta centuries ago, members of Vietnam's Cham minority still gather at the temples to celebrate Cham holidays every year.
TIP: You can learn more about Cham craftsmanship and culture at the fantastic Da Nang Museum of Cham Sculpture.
---
Relics of early imperial rulers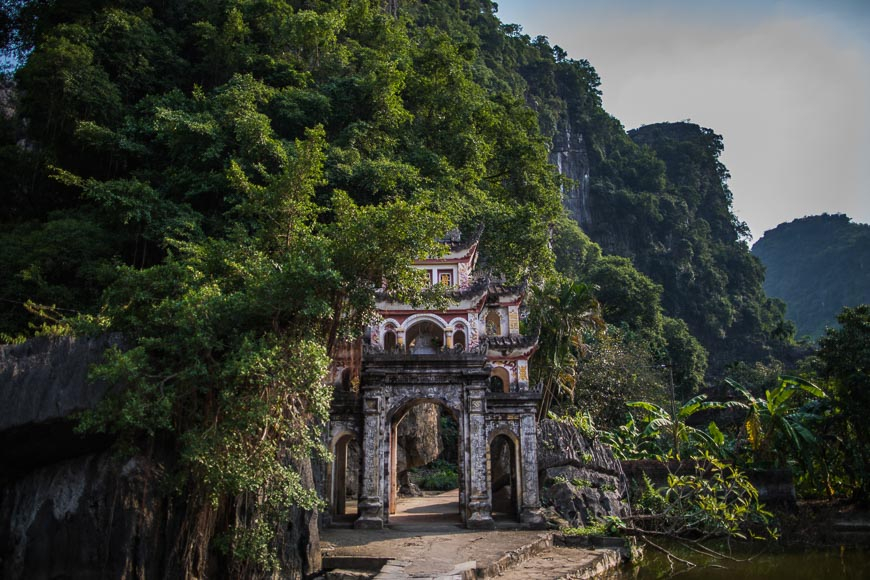 During the 10th century Vietnam was divided into 12 feuding kingdoms ruled by fearsome generals. One overthrew the rest, establishing the first united and imperial kingdom of Vietnam, Đại Cồ Việt. His capital was Hoa Lư, located in present-day Ninh Binh. This secluded region was strategically chosen for its steep karsts and winding rivers, which formed natural barriers from Chinese invaders. Over the course of 42 years the people of Hoa Lư saw three different dynasties and six kings, resulting in a mix of temples, pagodas and fortifications in Ninh Binh.
Vietnam's capital was later moved to Hanoi, however the Hoa Lư Citadel -- the former seat of power -- is still a must-see stop for its astonishing craftsmanship and calm atmosphere. For a peek at later architectural styles, visit Hang Múa for typical examples of Trần dynastic details and the equally picturesque Bích Động Pagoda. Here you'll find dramatic stone steps cut into limestone karsts, and pagodas tucked inside ancient rock faces.
---
Trần Dynasty temples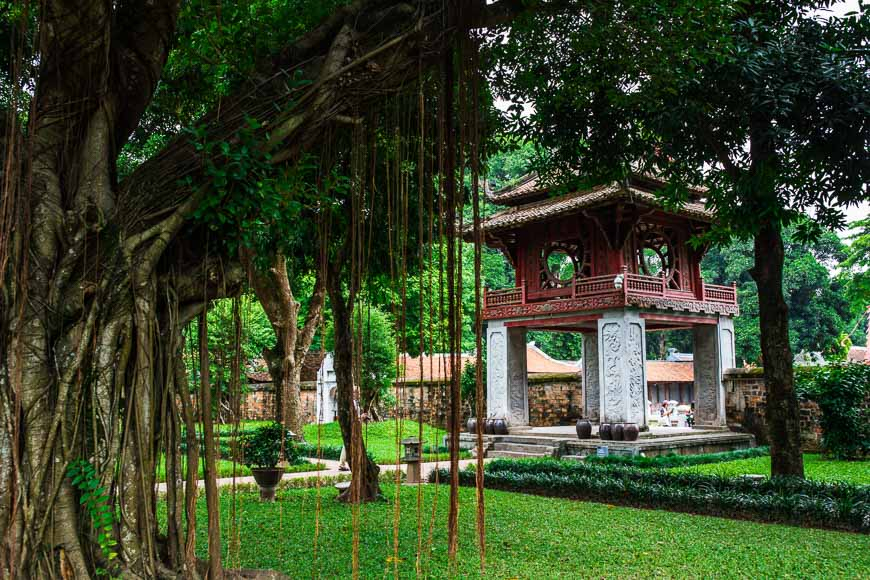 Nobility and governance came to Hanoi during the time of the Trần Dynasty. Today many Trần Dynasty structures, temples and pagodas remain in the capital, adding to its rich architectural diversity. The Trần Dynasty is often considered a golden era for art, culture and science in Vietnam. Trần architects championed these ideas, and their work also reflects the decadance and development of this era.
The Thang Long Imperial Citadel in Hanoi, where the Trần kings ruled, is an essential stop for history lovers. Look out for the massive flagstaff and ancient bulwarks they built expanding the original Ly structure. Slightly south you'll find the Temple of Literature. Though this Confucian learning centre was initially built in 1070, it was rebuilt and enhanced during the Trần Dynasty. The temple has seen many additions and changes over the years, but its innovative carpentry, enchanting temples and numerous courtyards make it one of Hanoi's most-loved attractions.
---
Nguyễn Dynasty citadel and tombs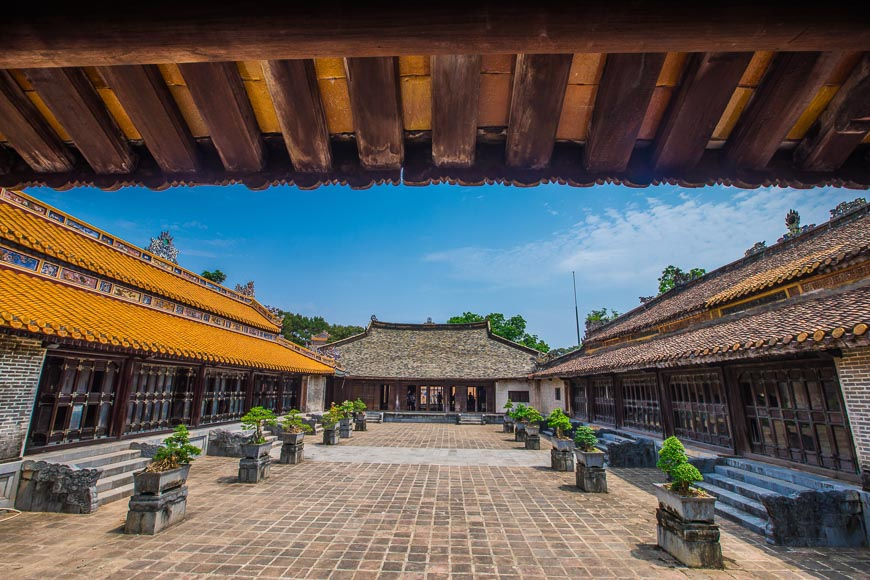 The Nguyễn Dynasty united the sovereign kingdoms of Vietnam from 1802 to 1945. The Nguyen Kings built many imposing landmarks during their reign. Royal architecture changed dramatically during the Nguyen period, slowly adopting ideals of 19th-century French designs. The Nguyen Kings erected magnificent tombs set in the Hue countryside. Taken as a series, these tombs offers an interesting insight into the changing standards of architecture, and the French influence over Vietnamese life and government.
For a glimpse of the power of the Nguyen Dynasty, plan a visit to the Meridian Gate at the Hue Imperial Citadel. A fabulous fortification where the Nguyen Kings lived and ruled, this entrance is predominantly made of stone and massive wood beams. The ornate carvings and integration of water and moats were highly innovative for the time. This former fortress has many hidden corners and unique structures tucked behind its thick stone walls.
---
Colonial mansions and cathedrals
A full century of French colonisation left its mark in Vietnam's cafe culture, culinary inspirations, and architecture. The French ushered in an era of western modernity and engineering. An example of this is the Long Biên Bridge, a Hanoi landmark built from 1899 to 1902 and restored many times over. Hanoi's French Quarter is the place to see key examples of colonial French architecture and urban planning. Enjoy an evening at the elegant Opera House, built in 1911, or stay a night in Hanoi's Hotel Metropole, envisioned by two French entrepreneurs in 1901.
TIP: A great place to experience first-hand the elegance of Indochine-era architecture is at the century-old Majestic Saigon Hotel. The lobby remains polished as ever, welcoming travellers with brilliant marble floors and arching ceilings. The hotel's heritage rooms look out over the curves of the Saigon River from wrought-iron balconies. Unwind with a well-mixed drink at the hotel's rooftop terrace, or relax with a few hours in spa and outdoor swimming pool.
While the European style the French introduced was popular in Vietnam, it gradually melded with local sensibilities. This fusion of Vietnamese and French design is a unique and captivating architectural hybrid. Phát Diệm Cathedral in Ninh Binh, the Museum of Fine Arts and Notre Dame Cathedral in Ho Chi Minh City, and countless public buildings in Hanoi and villas in Dalat and Hue stand as representatives of this fascinating fusion of two sides of the globe.
---
Brutalist Public Buildings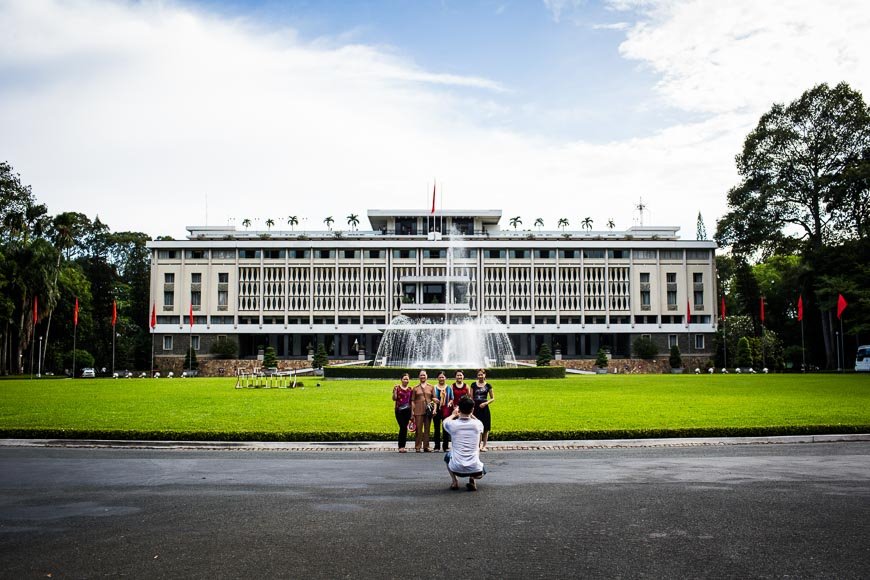 Brutalism as a style of architecture rose to prominence in the mid-20th century in the aftermath of WWII. Consisting of concrete, a cubist style, with an emphasis on symmetry, brutalist architecture became widely popular in Vietnam. The Ho Chi Minh Mausoleum in Hanoi's Ba Dinh District is one of Vietnam's best-known attractions. This enormous monument is a stunning example of brutalism as well as the final resting place of Vietnam's beloved hero.
In the south, you'll find more brutalist lines at the Reunification Palace. The president of South Vietnam's resided here during the American War. The capture of the Reunification Palace marked the end of the war in 1975. The building's balanced and utilitarian beauty, with touches of Confucian symbolism, make it a standout in Ho Chi Minh City's downtown area.
---
Modern skyscrapers and bridges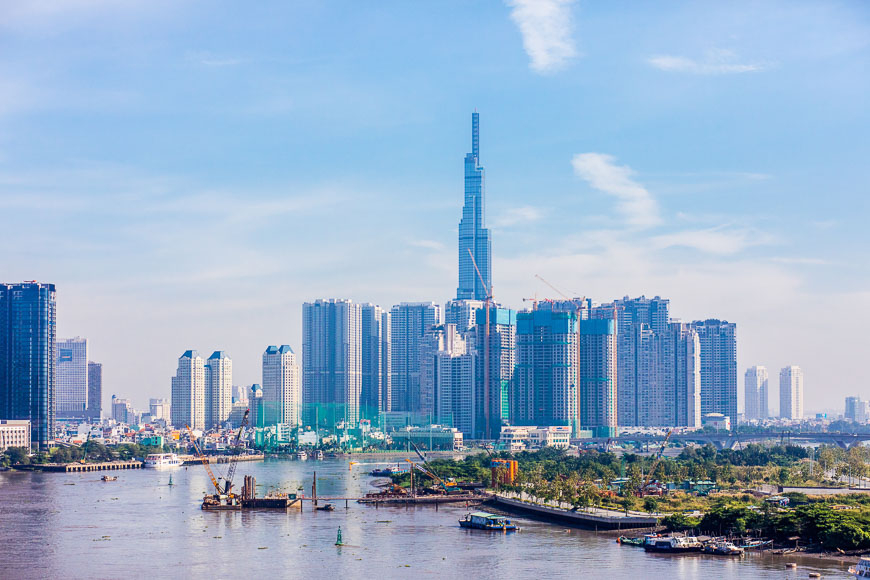 Vietnam's booming economy means a new era of urban growth has arrived. Enormous skyscrapers are in the works in major cities, serving spectacular views of the changing skyline. Standing at 461 metres tall, Landmark 81 is the tallest building in Vietnam, and can be seen throughout the city. Construction for this colossal building began in 2015 and ended in 2018. The Bitexco Financial Building is another emblematic element of the Ho Chi Minh skyline. In the progressive city of Da Nang, the iconic Dragon Bridge and Golden Hands Bridge are both favourite photo stops, and symbols of Vietnam's relentless forward motion.