A generation or two ago, luxury hotels meant gilded finery, crystal chandeliers, and towering marble columns. Many of today's travellers, however, crave a more understated sort of opulence. Vietnam's leading green resorts offer an effortlessly chic aesthetic and a refined, yet relaxed vibe. Aside from spas and some very fine dining, these properties make every effort to reduce their carbon footprints, protect the surrounding landscapes, and support local communities.
---
Victoria Nui Sam Lodge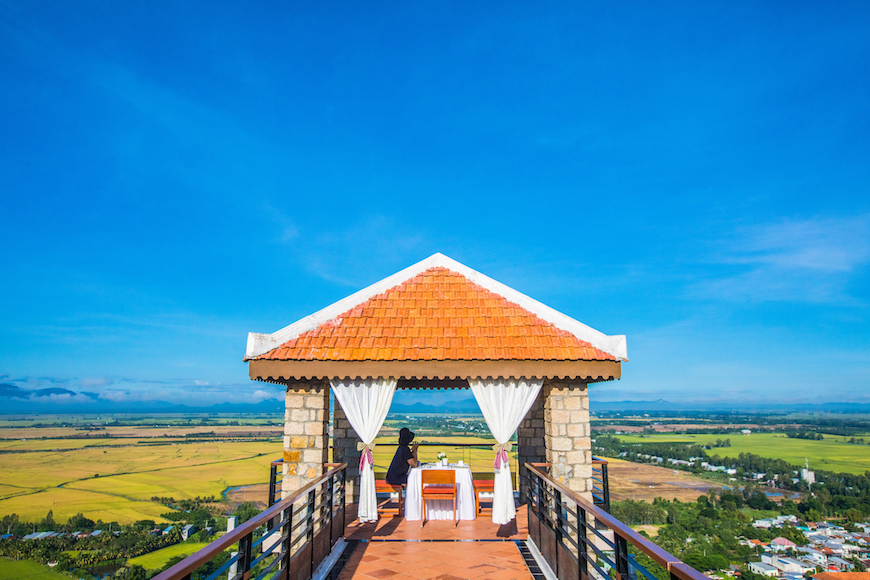 Travelers seeking refuge from the constant barrage of emails, social media and obligations associated with our ever-more plugged-in lives should head to this blissfully quiet spot on the side of the spiritually revered Sam Mountain in the Mekong Delta. The 36 rooms and villas stick to a natural aesthetic, using locally sourced stone and wood to blend in with their sacred surroundings. There's little to intrude on your meditative contemplation here, as you survey sweeping views of rice paddies stretching the horizon. You may well never want to leave the premises, but for the adventurous, the stunning 850-hectare Tra Su Bird Sanctuary is just a short trip away.
---
Mango Bay Resort
This low-key charmer is all about enjoying the slow life on the sleepy shores of Phú Quốc. What Mango Bay lacks in amenities—there's no air-conditioning, no televisions and no phones in the 44 bungalows—it more than makes up for with its stunning 10 hectares of pristine beachfront. For those looking to disconnect from the stresses today's hyper-connected society, this place offers an authentic back-to-nature experience, plus yoga, tai chi and a spa to complete your digital detox.
---
Topas Ecolodge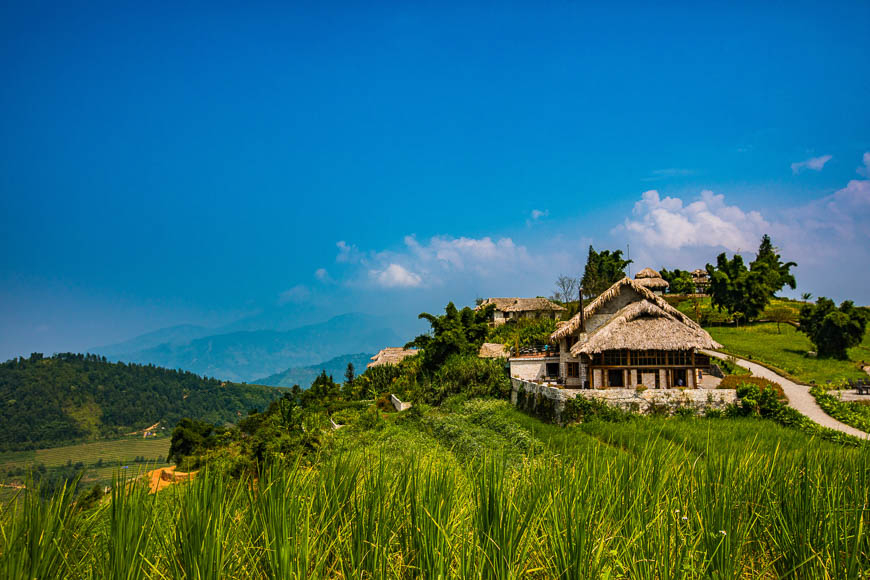 Perched up on one of the highest of Sapa's verdant peaks, Topas Ecolodge consists of rustic-chic, thatched-roof bungalows overlooking seemingly endless rice paddies. The lodge takes its commitment to both the local community and environment seriously. Not only does the resort train and employ members from neighbouring villages, but it also contributes water to rice farmers during planting season, buys local produce whenever possible, and supports a school in the area. A combination of hydro and solar power, as well as careful waste recycling programs and a natural water purification system help ensure that Sapa remains lush and lovely.
---
Evason Ana Mandara
Situated directly on the sugar sands of Nha Trang, this plush oasis takes its eco-ethos to the next level. Evason Ana Mandara takes every detail into account to stay as green as possible, right down to the natural, biodegradable garbage bags. The resort runs its own recycling facility, keeps its pools clean without chlorine, and sends all of its food waste to a nearby farm for composting. Guests can kick their shoes off to salute the sun right on the beach, sample local delicacies at the weekly hawker market right on the property, or heal mind and body with holistic spa treatments using all-natural ingredients.
---
Six Senses Con Dao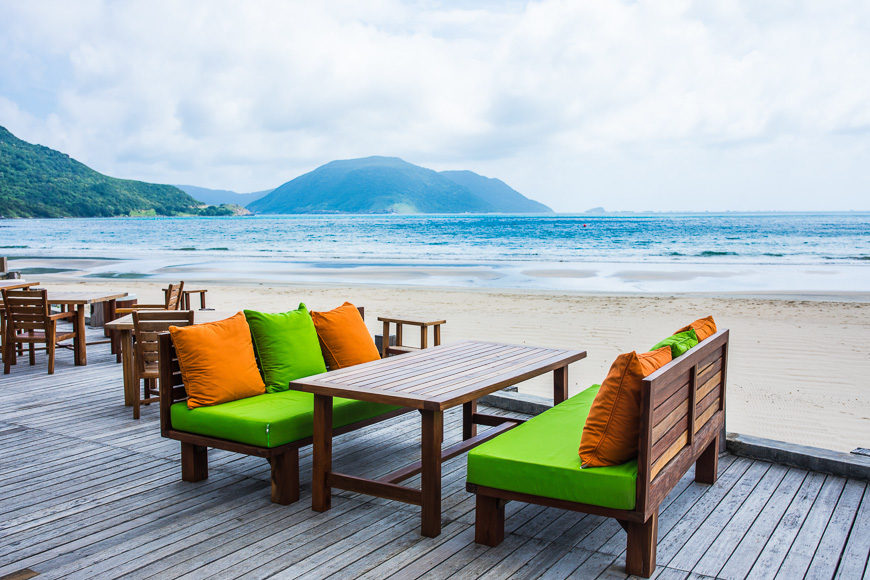 Drawing inspiration from Vietnam's traditional fishing villages, Six Senses Con Dao is admired equally for its breathtaking natural beauty and its sustainable ethos. The resort cooperated with the Con Dao National Park to create a safe incubation for sea turtles, and released 2,270 turtles safe into the water in 2019 alone. The property also cultivates its own organic farm with 30 plants using bio-waste from its kitchens, and filters and treats its own drinking water on-site saving more than 10,000 plastic bottles each month. Apart from its photogenic bamboo villas, the spa is one of the best reasons to visit. After a blissful treatment, take a long walk on Con Dao's smooth, sandy shores.
---
Want more Vietnam travel ideas? Sign up for our newsletter to receive our best stories in your inbox.